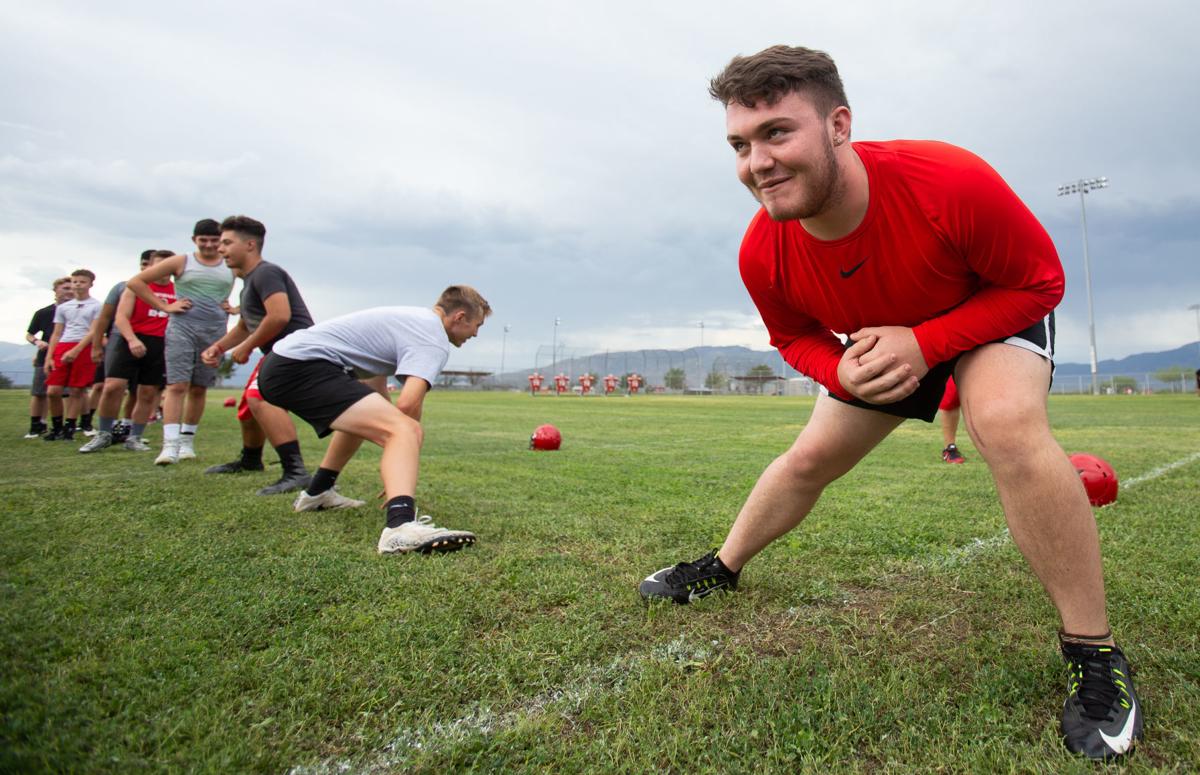 The Star is counting down Southern Arizona's top 22 high school football players. Up today: No. 9, Empire offensive lineman Kody McPherson.
The rundown: McPherson is a 6-foot-1-inch, 250-pound senior lineman at Empire High School.
Who he is: McPherson made the varsity team as a freshman, earned a starting job by the end of the season and became a full-time fixture in the offensive line the following year. He wasn't alone: McPherson is one of about eight players who also got their start freshman year and became key players their second season at Empire.
McPherson said having the same group of guys play alongside him every year has created a brotherhood.
"Everything we do, we do 100 percent all the time," McPherson said. "We're unbreakable."
The sense of family on the gridiron is important to McPherson, who wants to make his teammates proud of him as a senior.
"The seven that I came up with, I want to end with them," McPherson said. "I don't want any injuries. I just want to make it to the playoffs and be a family and just end that way — end the way we started."
Proof he's good: As an offensive lineman, McPherson doesn't have many counting stats to boost his resume, but Empire broke the school record for rushing yards last season. Coach W.T. Jeffries said the numbers were a result of stellar play by the offensive line.
McPherson has also contributed on defense, registering 12 total tackles over the last two seasons.
McPherson spent some time this summer emailing colleges, and it's paid off. University of La Verne and Ripon College have been in communication with the Empire athlete. Although both are Division III programs, McPherson said he hopes to eventually play at a Division I school.
"If I can't play Division I in the beginning, I plan on transferring in two years to D-I football — I think I can pay at that level," McPherson said. "I've never been the tallest or the biggest, but I feel I can play D-I. I have that motor. I have heart — you can't teach heart."
He said it: "He's the only returning starting offensive lineman from last year. It's a lot of pressure on him, leadership-wise. I think he can handle it — we'll find out. We've got a good young group and he's the leader of that group. If we aren't able to run the ball, the offensive line is the lifeblood, so he's going to have to be one of the heartbeats, for sure.
"My expectations are for him to be the best player that he can be. Work hard. But the biggest thing for Kody, I expect him to be a good teammate and raise all the players around him. If he's not successful in doing that, then to me he hasn't had a successful year. So, I expect him to take that rule and he needs to raise and elevate the offensive line in particular." — Jeffries