When Jim Monaco interviewed for the vacant Pima College athletic director position, he said the right candidate wouldn't be able to juggle both the administrative duties and a full-time coaching job.
Monaco was named the interim athletic director Oct. 29. He hasn't made it out to the field on time for practice at all this week. Monaco's coaching staff has also taken on added responsibilities in the office, like contacting universities and recruiters to try to help their athletes move on to a four-year school.
"It's important, but I feel like I'm letting the kids down a little bit. Only because I'm not giving them my full attention because I have to give it to the entire department," he said. "But it's one more week. Maybe, at the very worst it would be three more weeks. But that wouldn't be worse; that would be great."
Pima (6-2, 4-1) will play the final regular-season game in program history on Saturday, when it takes on Arizona Western in Yuma. A win would help the 16th-ranked Aztecs earn an elusive bowl invitation.
Pima has already fielded calls from the C.H.A.M.P.S. Heart of Texas Bowl in Waco, Texas; the Salt City Bowl in Hutchinson, Kansas; the Graphic Edge Bowl in Cedar Falls, Iowa; and the Mississippi Bowl in Perkinston, Mississippi. Monaco said the program is weighing the costs and trying to figure out which bowl game would be the best, should the Aztecs receive a formal invitation.
"We're just trying to figure it out, but it's great to get the interest," Monaco said.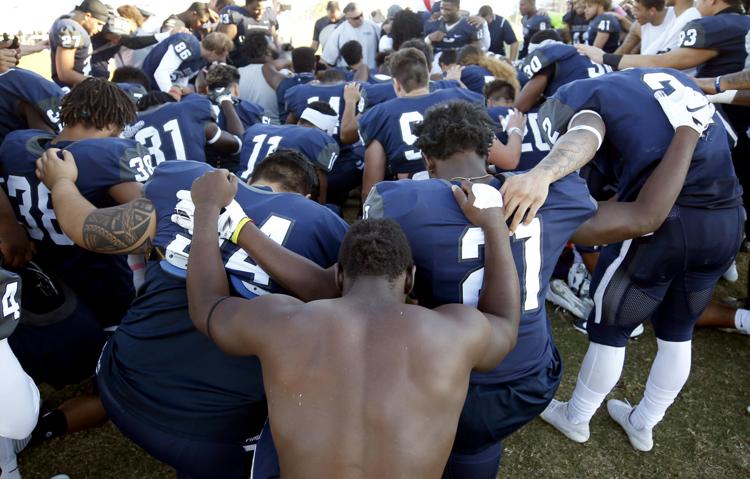 The regular-season finale is more than a chance for the Aztecs to make their second-ever bowl game. It could put them in a position to still win the Western States Football League title.
If Pima beats Western Arizona and Eastern Arizona beats Snow College, the Aztecs would have one fewer conference loss than Snow and would win the title. Pima would, as a champion, be guaranteed a bowl game.
But the Aztecs got banged up in last week's 64-17 loss at Snow.
During the game, temperatures dropped down to 24 degrees. A few players suffered concussions and remain in the concussion protocol; a few more suffered separated shoulders.
As a result, the Aztecs will travel with 55 to 60 players — a drop from the usual 70 that take the bus for away games.
The Matadors (4-2, 3-1) have played in the national championship game the last two seasons.
"This game is huge," Monaco said. "It's really big for everything, whether it's a bowl, having a chance to win the conference, still be in the conversation. It's a big deal.
"No matter what happens Saturday, what a great season. We've been ranked almost the entire season. We've beaten the No. 4, we've beaten the No. 9. Holy moly. If we're going out, this is not a bad way to go. The kids have done great. We've done as good a job as we can do. It's been awesome, really."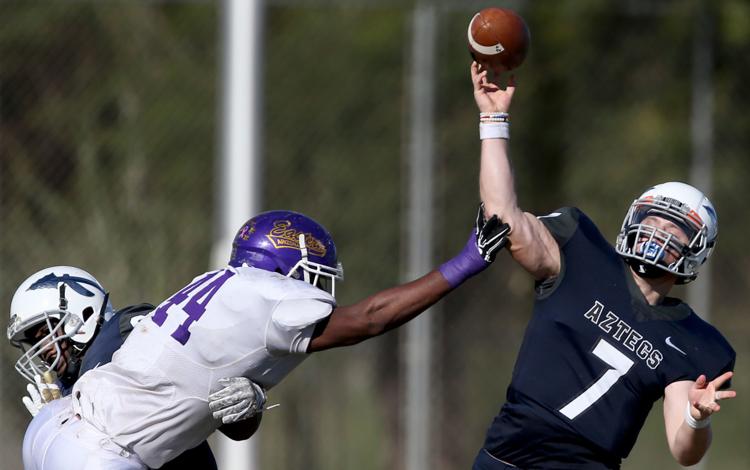 And that's where Monaco is glad the new AD job has kept him so busy.
Saturday could mark Monaco's last-ever game. That's 35 years of coaching coming to an end.
Monaco compared it to moving out of house. It's only a house, he said, but then you recall all of the good memories you made there. Leaving the Pima football office and his coaching career will feel like leaving home, Monaco said.
"I guess, the biggest thing is, it's the end of a program," Monaco said. "It's not just the end of my coaching, it's the end of Pima College football. Holy crap. That's mind-boggling. But it is what it is and hopefully we did the best job we could to make the school proud."