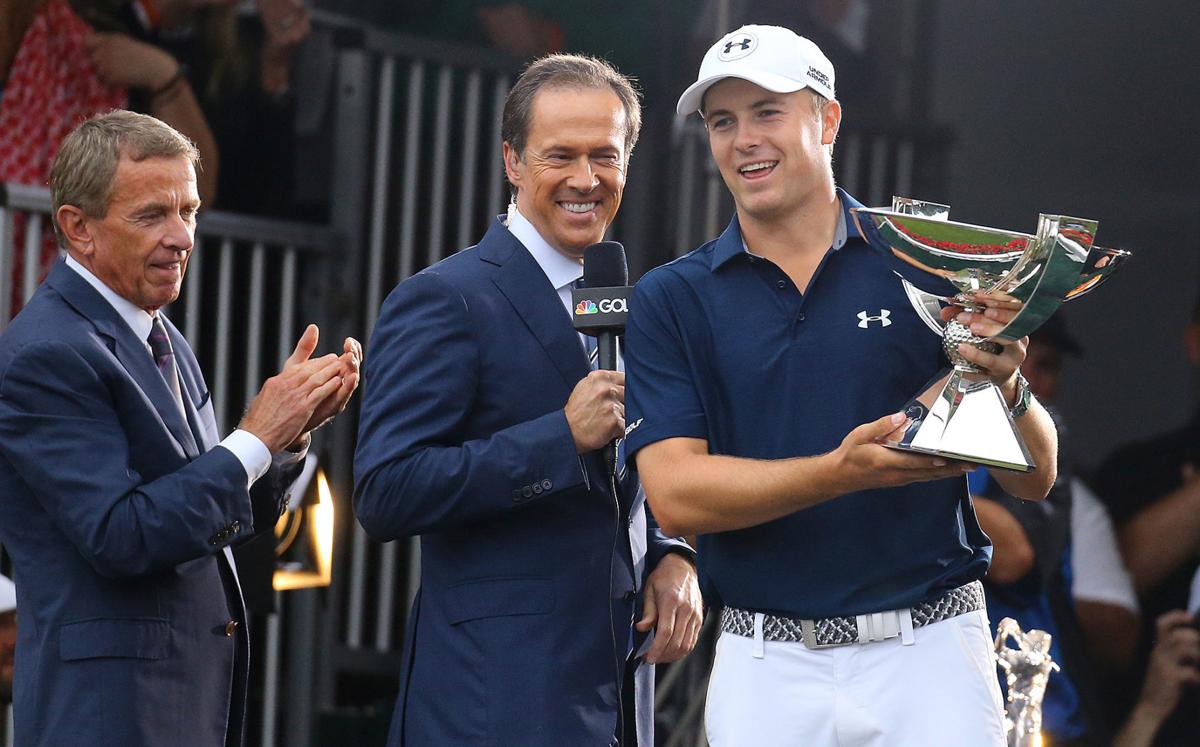 Dan Hicks never thought he would call another U.S. Open.
The Tucson product and University of Arizona graduate had been part of the broadcast team for 20 consecutive U.S. Opens for NBC Sports, most of those as the lead play-by-play voice. When the USGA signed a 12-year deal with Fox Sports that began in 2015, Hicks figured those days were over. He'd be in his mid-60s if/when the rights deal changed hands again.
Then something unforeseen happened. The coronavirus pandemic scrambled the 2020 sports calendar. The U.S. Open got pushed back to September. Fox, which has a significant football inventory, initially sought to shift this year's event to another network because of potential scheduling conflicts. The network ended up opting out of its contract. NBC opted in.
Now Hicks, 58, is back in the mix.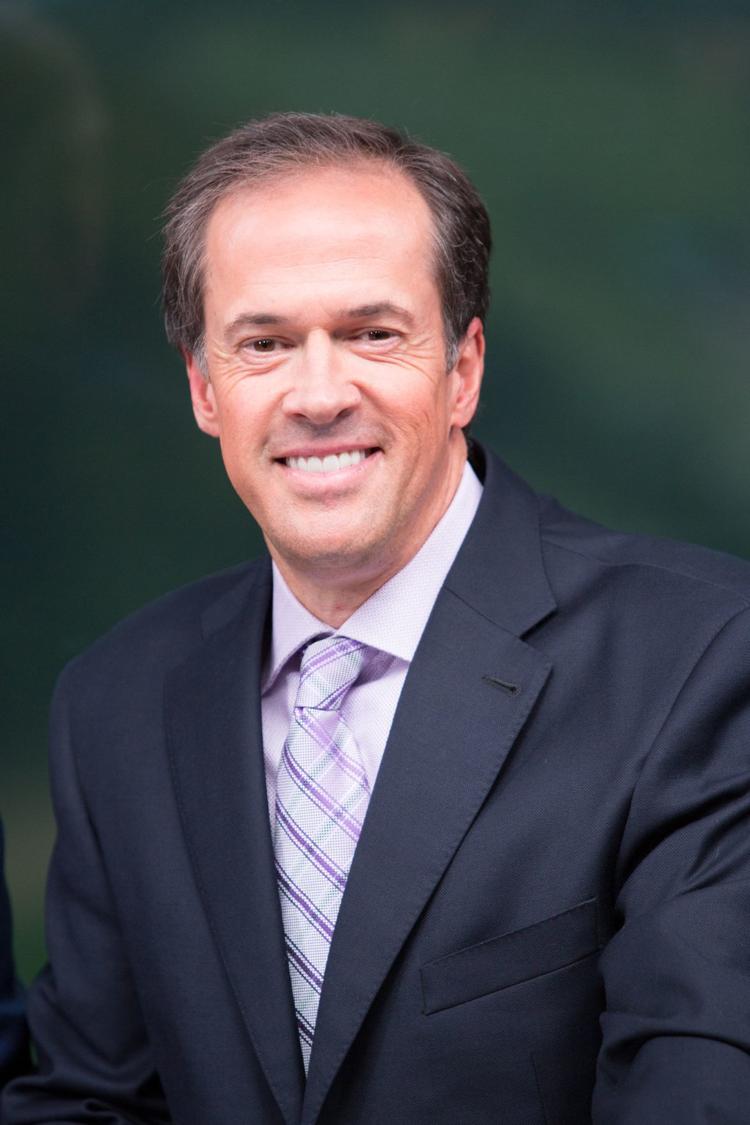 "Oh man. It means the world," Hicks said this week from Lake Tahoe, Nevada, where he's calling the American Century Championship on Saturday and Sunday.
"To do two of the four majors now" — NBC also has the rights to The Open Championship — "and for a lot of the other guys that are on our crew that have been with us for so many years, it's a heck of a way to kind of play the back nine of your career. It doesn't get any better than that."
The American Century Championship also holds a special place in Hicks' heart: It was the first live sporting event he worked for NBC, in 1992. Hicks served as an on-course reporter for the celebrity tournament. He recalled being nervous and out of breath for his first on-air hit.
Hicks has come a long way since then. In addition to doing play-by-play for multiple golf majors and Ryder Cups, as well as Notre Dame football and NFL wild-card games, Hicks has been part of 11 Olympic broadcasts.
It all began in Tucson, where Hicks grew up in the Indian Ridge neighborhood, attended Sabino High School and launched his broadcasting career with a $25-a-pop gig as the public-address announcer for UA women's basketball games.
After graduating from college, Hicks earned $5 an hour as a radio reporter for KCEE/KWFM. His break into television came 2½ years later with KVOA, where his debut as a weekend sports anchor didn't transpire exactly as planned.
Hicks — who is married to ESPN's Hannah Storm; the couple have three daughters — talked about his early days in broadcasting, his feelings about the USGA reacquisition and other topics during a phone interview with the Star. The conversation has been lightly edited for context and clarity:
You were in the middle of a tournament when the shutdown happened in March. How did that go down?
A: "The Players Championship was canceled after the first round. That's when it just all happened. They got the first round in.
"I'll never forget, I was eating dinner with some of the Golf Channel TV crew Wednesday night. They shut down the NBA season, and I thought to myself, 'I (can't) see how this tournament (is) gonna go on.' In the end, we all left town on Friday, which was surreal.
"Most of us stay in the hotel there right near the course (Sawgrass Marriott Golf Resort & Spa). It's normally a bevy of activity. It's excitement as you build for the weekend. A lot of the players stay there. It just became a ghost town in a matter of hours on that Friday."
What was your reaction when you found out NBC was taking over for Fox and getting back in business with the USGA?
A: "Just total surprise. I knew that there were some conversations taking place about doing (this year's) U.S Open just as a one-off. Then I heard that the talks were escalating. But you hear things, and you don't really think anything's gonna come of it.
"So when I found out, a short time before the announcement was officially made to the public, I couldn't believe it.
"You do that championship for 20 years, and then you lose it to Fox, which signed a 12-year deal, you think you're just never going to be able to do it again. I was pretty much resigned to that fact. But lo and behold, because of this terrible virus, that ends up starting conversations, which in turn led to this package coming our way again.
"At the same time, I feel for those guys at Fox, because I've been on the other side of it. It was a shock to those guys.
"Mark Loomis (executive producer for Fox's USGA events) is a good friend of mine. He's a member at Winged Foot, a lifelong family member. To have the opportunity to produce a U.S. Open at his home course taken (away), that's tough. So I'm sensitive to the fact that those guys are extremely disappointed.
"But … it's a crazy business, and we could not be more thrilled to do our national championship again. When it gets in your blood, it kind of gets in your DNA. It's gonna be an honor, a privilege, as it always was, to do it again."
Before moving on to CNN and NBC, you got a lot of reps here in Tucson. How valuable is that type of experience for an aspiring broadcaster?
A: "It's great. You just need a chance. In this business, you need to get your foot in the door … to get on the air. You need it to be in a forgiving enough atmosphere (because) you're kind of learning on the job. I definitely did in Tucson doing television. I was really nervous. I didn't know how anything worked.
"I knew I wasn't going to get outworked. I was going to hustle. There's an old saying that perseverance is omnipotent. It really is. So I had that part of it. But you've got to get reps. I was able to get better and better. I certainly needed to after my first night on the air, which was almost a disaster."
A: "You're a one-man band, basically. You're writing your own show. You've put the graphics in of all the scores by yourself. You're editing the tape. I was just strapped for time.
"I knew you had to put makeup on … but I didn't have time. It literally got to be like five, 10 minutes from airtime. The lights came on, and I didn't look my best. In television, you need to put a little pancake makeup on or you could look like Dracula in a heartbeat.
"So I had no makeup on. I grew up in this town. Everybody knew I was making my debut. I knew everybody was watching.
"These were the days when the prompter is actually a piece of paper being rolled through a camera lens, not digital. So they go, 'We'd like to welcome Dan Hicks to the crew. Dan, welcome aboard. What's happening in sports?'
"As I look into the camera where the teleprompter is, the paper starts wrinkling up. It gets jammed. I didn't have the experience to look down at my hard-copy scripts. I'm just in panic mode, where I don't even know what came out of my mouth.
"Anyway, 3½, four minutes go by. I get off the air, and I'm like, 'What just happened?'
"I didn't even bother to look at the tape, because I knew it was terrible and I didn't want that thought or that visual in my head when I tried to rebound the next day and get it together. But like all these things, you're either going to get better from it or you're going to let it get you down. And I just I thought, 'Well, there's my first lesson in television.' It just happened to come on the first day."
Is it true that your mom let you miss school to attend the Tucson Open?
A: "Yep. Believe it or not, my mom was a huge Johnny Miller fan. Johnny used to rip through the desert. He won three Tucson Opens in a row (1974-76). She was a big fan, and she had some friends of hers that loved to go to the tournament and had tickets. They had celebrities that went (as well). This was like a dream.
"My mom said, 'You can come with us on Thursday. You don't have to go to school.' I thought, 'Are you kidding me?' So yeah, I get out of school. And I remember seeing Johnny play. Little did I know … I would be sitting in a booth next to him for 20 years, which is pretty unbelievable."
Be the first to know
Get local news delivered to your inbox!