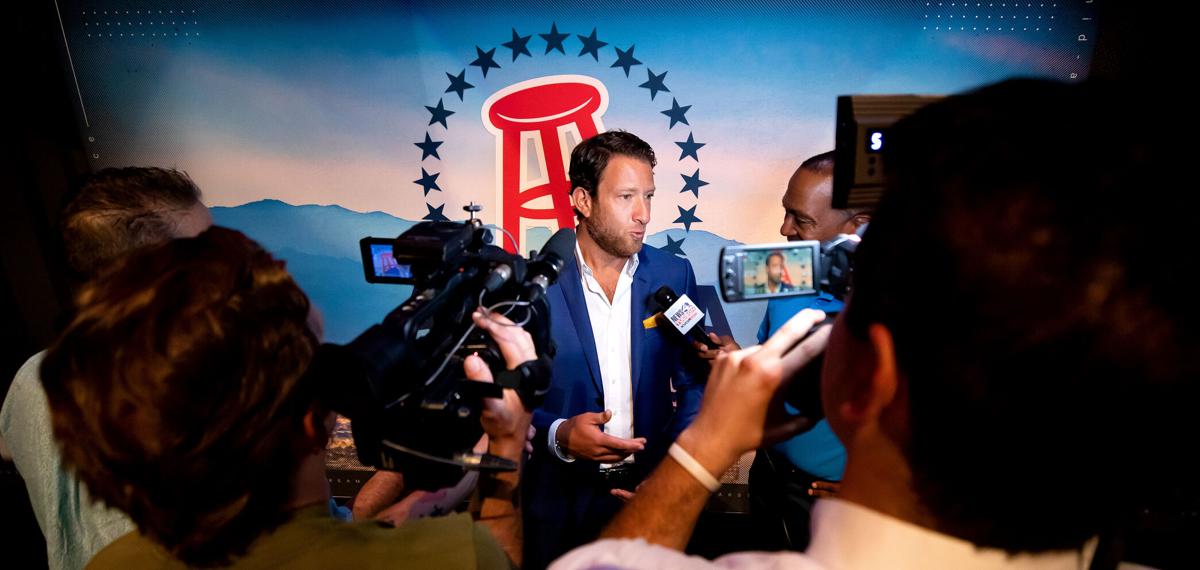 The Arizona Bowl has a new title sponsor, and it's major player in sports media. (Just ask your kids).
The Barstool Sports Arizona Bowl will take place Dec. 31 at Arizona Stadium. The multi-year deal between the digital media platform and the bowl game was announced during an 11 a.m. news conference at the Stevie Eller Dance Theatre on campus at the UA.
"This game-changing partnership with Barstool Sports will literally change the landscape of the bowl for years to come, connecting our history of leading-edge innovation that showcases the grand traditions of football to Barstool's unmatched creative content power and streaming services," said Arizona Bowl executive director Kym Adair.
Barstool Sports founder Dave Portnoy, Barstool CEO Erika Nardini and the Arizona Bowl committee all signed a cherry red barstool as an unconventional contract. The New Year's Eve game features teams from the upper echelon of the Mountain West and Mid-American conferences.
Portnoy said sponsoring a college football bowl game "has always been a dream of mine."
"We've been looking for the right partner, the right city," Portnoy said. "We love that (Tucson) has warm weather, not going to lie. ... Our entire company is going to be here. We're going to be present, we're going to be in the streets, we're going to be in bars and we're going to make this an experience, and we're super-excited and couldn't have found a better partner."
The Arizona Bowl will be broadcast on Barstool Sports' digital streaming platforms.
The bowl was sponsored by Nova Home Loans until 2020, when Offerpad, a real estate technology company based in Chandler, stepped in.
Seeking a new sponsor, the Arizona Bowl hired a third-party search firm, Impression Sports, to find potential bidders.
"When we found out Barstool Sports was genuinely interested, it was a no-brainer," said Ali Farhang, the Arizona Bowl's founder and chairman.
Barstool Sports was founded in 2003 as a Boston-based print publication that specialized in sports gambling and fantasy sports projections. It has become increasing popular since The Chernin Group, a New York-based entertainment production company, purchased a majority stake of the company in January 2016.
Since then, Barstool — which caters to a young, primarily male audience — has rolled out a number of popular blogs and podcasts, including "Pardon My Take" with hosts Dan "Big Cat" Katz and Eric Sollenberger. The "Fore Play" golf podcast and "Call Her Daddy" are other popular shows within the network.
"Pardon My Take" evolved into "Barstool Van Talk" on ESPN, but the network canceled the show after just one episode. ESPN president John Skipper said at the time that he "erred in assuming we could distance our efforts from the Barstool site and its content."
Behind its brash and sometimes controversial content, Barstool Sports' social media accounts have exceeded over 38.4 million followers — including 14.1 million on TikTok, an ever-growing video-sharing platform. According to the bowl committee, 70% of Barstool users on social media and the company's app are under the age of 30.
"They are the fastest-growing company on the internet and the preeminent digital company for the attention economy," Adair said.
Portnoy, whose social media handle is "@stoolpresidente," has over 3.7 million followers on Instagram.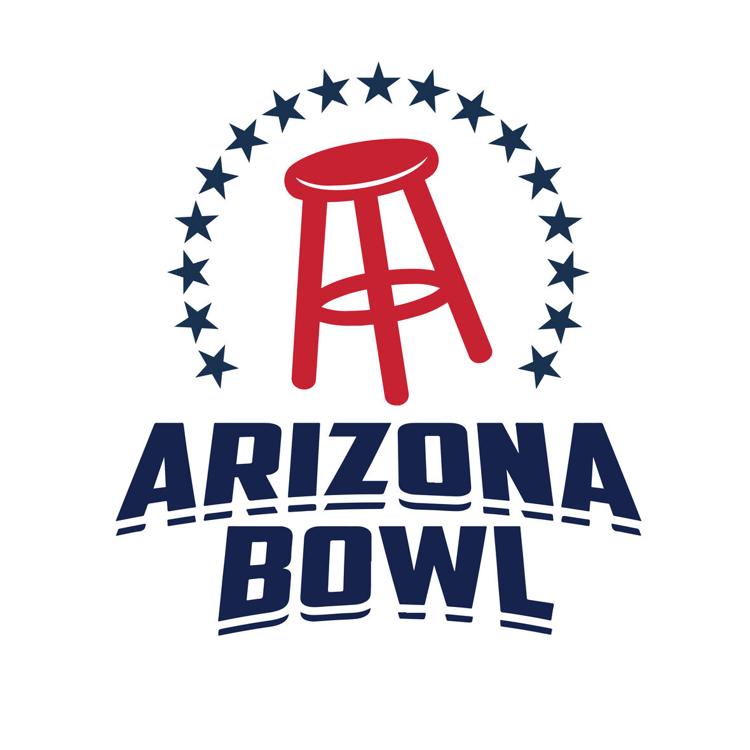 Recently, Barstool Sports has produced on-demand content and streaming services on Roku, Amazon FireTV, Apple TV and Android TV. Barstool also established a partnership with Penn National Gaming for $163 million in 2020, and created the Barstool Sportsbook, a mobile app for sports gambling.
Adair called Barstool "the content destination for millennial and (generation Z) audiences."
The bowl and Barstool both make charity a priority. In six years, the non-profit Arizona Bowl has donated $4.5 million to local nonprofits.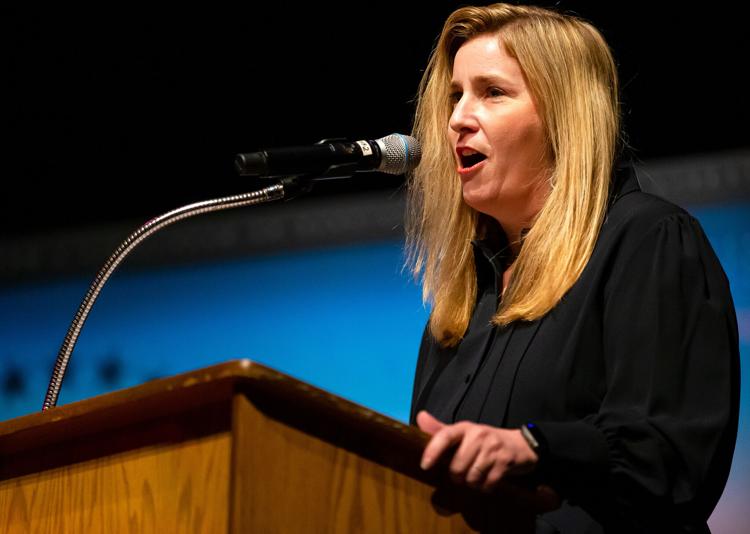 The Barstool Fund was assembled at the height of the COVID-19 pandemic in order to aid struggling small business owners and local restaurants grappling with the business effects of the novel virus. Thousands of donations poured in, with celebrities Aaron Rodgers, Tom Brady, Elon Musk and Guy Fieri, among others, leading the way. The Barstool Fund has raised more than $35 million.
"I had a feeling that once they heard about us, they would immediately imagine the incredible things that we could do together," Adair said. "That they would see that we're also innovative in our untraditional and fresh ideas, too, and that we we are an organization that gives back to charity. I knew that once we shared this information with them, they would get it. And they did."
As is tradition, this year's game will include a pregame tailgate party on the UA Mall and a post-game "taco drop" — a Times Square tradition with a Tucson twist.
"Since the inception of the Arizona Bowl, we have operated under a philosophy that our only limitations were our own imaginations. … Everyone is going to be talking about this, so this hits on one of our mission statements, which is to highlight the best of our community," Farhang said.
"The spotlight will be on our community across the nation due to the gravity and uniqueness of this partnership."
Contact sports producer Justin Spears at 573-4312 or jspears@tucson.com. On Twitter: @JustinESports