Tucson Roadrunners captain Andrew Campbell reflects on life in the Old Pueblo, franchise's historic playoff run
Andrew Campbell knows a thing or two about winning playoff games. 
Get to know the captain
By Justin Spears / Arizona Daily Star
Tucson Roadrunners captain Andrew Campbell possibly has the Midas touch.
Campbell, or soupy as his teammates call him because his last name is a major soup brand, spent the first 10 years of his career with the Los Angeles Kings, and most recently the Toronto Maple Leafs where he served as the team captain for the AHL affiliate, Toronto Marlies.
Last season, the Roadrunners finished with a 29-31 and placed seventh in the Pacific Division, which wasn't even close to getting a sniff for a playoff spot. Ironically, the San Jose Barracuda team that Tucson beat 3-1 in the first round of playoffs this year won the division and lost in the western conference finals.
Campbell joined the team prior to the 2017-18 season and the 30-year-old was named captain and just like that, the Roadrunners morphed into the No. 1 seed in the western conference.
Campbell hails from Caledonia, Ontario in Canada, which as you can imagine, much different than Tucson, Arizona.
As the Roadrunners prepare to take on the Texas Stars in a best-of-seven series with Game One at Tucson Arena on Wednesday, the Star sat down with Campbell to hear about adjusting to life in the Old Pueblo and reflecting on the season. For the full audio version of the interview with Campbell, click here. 
This is your 10th season playing professional hockey and you've managed to compete in the playoffs eight times, how does this season differ from the others?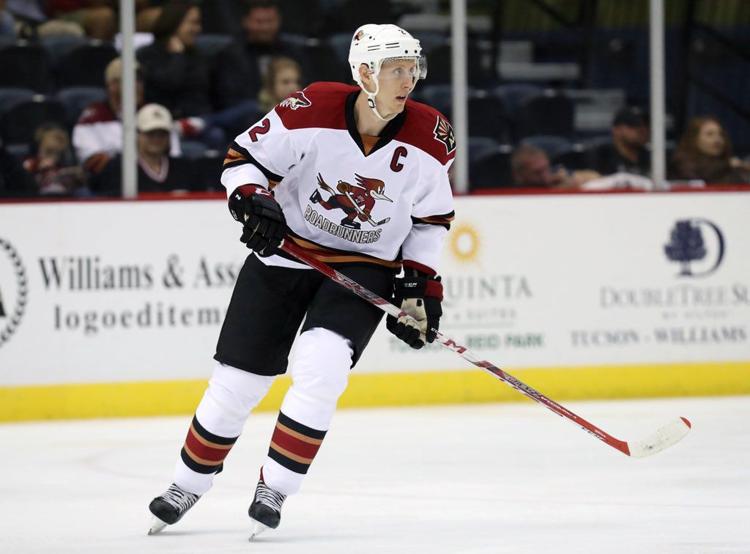 AC: "I've been fortunate enough to play on some very good teams over the course of my career. This is my first time in the western conference and in this hot climate out here so it's exciting. We have a great, young team, it's pretty exciting for the organization, because this organization hasn't had much success especially around playoff time over the last 10-15-20 years so it's pretty exciting right now."
What's your favorite aspect of Tucson?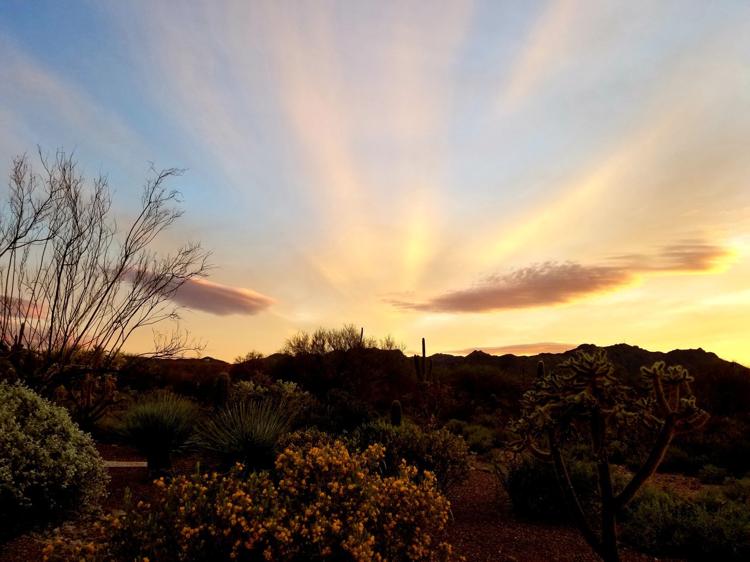 AC: "It's got to be the weather. It's so nice. I laugh at the days throughout the winter with my family back in Ontario going through ice storms, snow storms and cold weather, meanwhile we're lounging by the pool and enjoying the sun so it's pretty great."
The Roadrunners struggled in the first season in Tucson, but picked up steam this year, what's been the recipe?
AC: "We're just a tight-knit group. There's no egos, there's no bad attitudes, there's no lone wolf, we're a team from guy one through guy 26 or 27 or however many guys we have here right now. We just bought into the whole team aspect of playing hockey and we love going out there and competing with each other night in and night out. We have fun at the rink, away from the rink. We just like being around each other and we genuinely like each other. It's a pretty special feeling when you get a group like that."
With your veteran status, what advice do you give players such as 21-year-old Dylan Strome?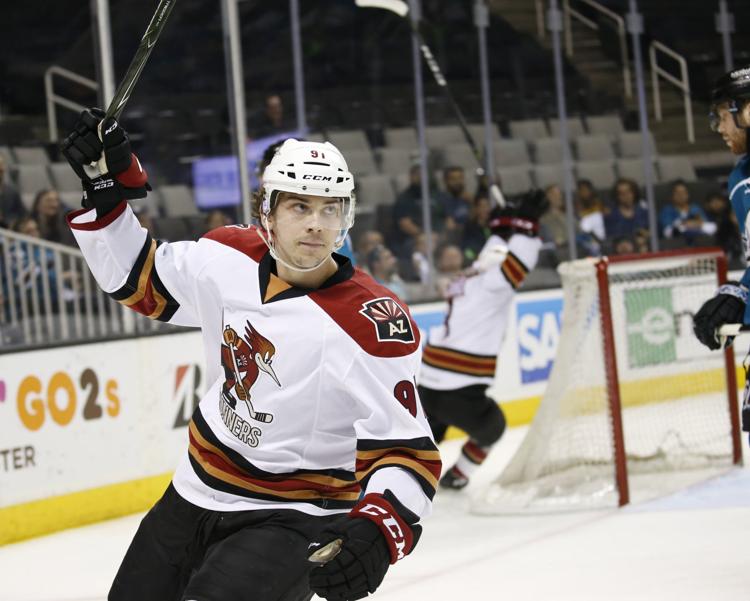 AC: "You just need to keep in mind how young they are and remember how you were when you were in their shoes. You try to push them without being too hard on them and not a good guy so to say, so you find that fine line and try to help them whether it's at the rink or away from the rink. You just give any advice that you have and let them know that you're accessible and if they have questions, ask. I help them out any sort of way that I can."
In Texas, football resembles a religion and is very important to the community, is hockey the same way in Ontario?
AC: "It is especially in the (greater Toronto area) and where I'm from when I was a kid, it was always hockey throughout the winter and in the summer you were playing street hockey with your buddies. Everything was about hockey. You'd watch it on Saturday nights and your parents would let you stay up and watch a game. Pretty much everyone plays. It's a livelihood for sure."
Growing up in Ontario, did you ever think you'd reach the professional hockey player status?
AC: "Absolutely. It's such a small number of people that get to make (hockey) a livelihood and being able to play the game for a living. When you were you a kid, you played the game because you love the game and being around your buddies. Being 30 years old and still playing, making a life out of it and getting to live in a great place like Tucson while I'm doing it is pretty neat."