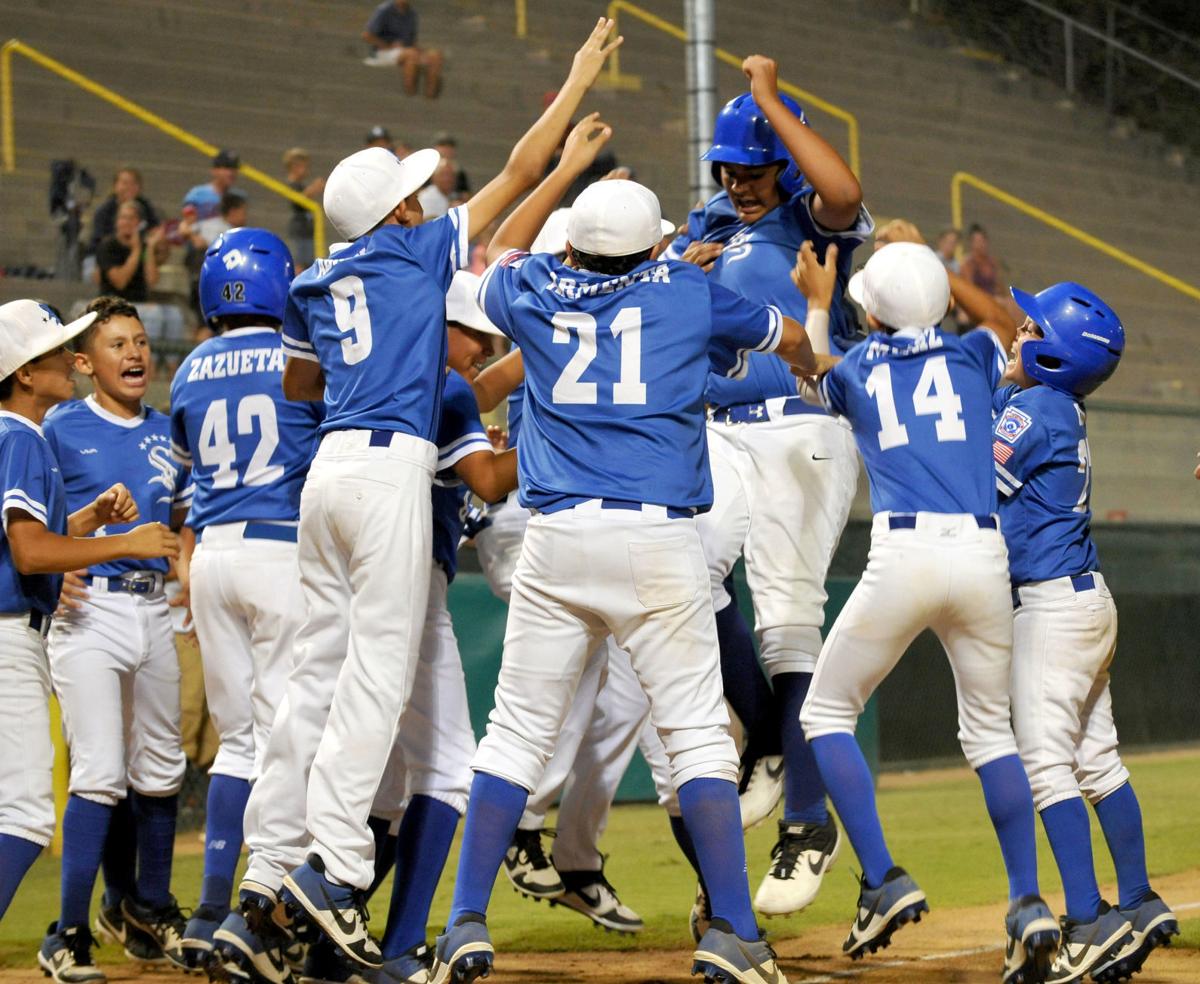 Carl Thompson views the current shutdown of youth baseball and softball in a way that's easily relatable for anyone who's played, coached or watched a game.
"The fields and the game we love will be there when get back from this 'weather delay,'" said Thompson, the administrator for District 5, one of two Little League districts in the Tucson area. "As soon as we know the rain will clear, we'll get back on the field."
If only it were that simple.
We have radar readings to monitor actual weather delays. When there's no longer lightning in the area and the fields have dried, the "Play ball!" signal can be given.
The coronavirus pandemic is a lingering storm that continues to hover over the world and affect all aspects of daily life. Even as restrictions are lifted and states, including Arizona, attempt to reopen, concerns and questions remain.
The majority of Tucson's Little Leagues had just begun to practice when the pandemic suspended sports and society in mid-March. At that time, Little League International recommended that all programs halt activity until April 6. That date subsequently was extended to May 11. Little League International has left it up to local leagues to decide whether to start up again based on "the guidelines set forth by their respective state and local government and health officials."
The guidelines set forth by Arizona Gov. Doug Ducey and Tucson Mayor Regina Romero apply to everyone, but Tucson's Little Leagues aren't in lockstep.
As of Wednesday, 10 of the 11 leagues in District 5 had decided to cancel their already-delayed spring seasons. Only Canyon View continued to explore the feasibility of playing a modified season.
In District 12, five of 12 leagues had decided not to proceed, including two of the district's largest: Copper Hills and Sunnyside. The other seven were still figuring it out, with at least one, Rincon, determined to play if at all possible.
"It's kind of a waiting game," District 12 administrator Cindy Snow said.
But one with a time limit. The earliest leagues could resume play, as of now, is June 22. That date is based on two factors. The first is Romero's extension of Tucson's emergency declaration — including park facility closures — through June 8. The second is Little League International's recommendation that leagues implement a two-week training period before playing games. The latter is part of the organization's extensive "Season Resumption Guide," which includes a variety of recommended best practices.
That shrinks the window for a summer season in most cases to about six weeks, from June 22-Aug. 1. Leagues can't go too far past that date for several reasons. One is the need for a break before fall ball, which has become an increasingly attractive alternative for many leagues, especially after the decision was made to apply spring league ages to the 2020 fall season. (That's a boon for 12-year-olds who otherwise would have aged out of Little League eligibility.)
Another is field availability. Youth football teams — assuming they're able to start on time — typically begin practicing in mid-July in many of the same parks where Little Leagues play. Tucson's summer weather also limits the options.
Any league that decides to play would have to adhere to social-distancing and sanitizing procedures outlined by the Arizona State Little league, of which Thompson is the chairman. Is it worth it to try? Would it be a rewarding experience for the participants?
The paths chosen by two of Tucson's biggest Little Leagues show how difficult those questions are to answer.
"It just didn't work out"
Here are the latest updates related to COVID-19 from Tucson and Southern Arizona. 
Sunnyside Little League's 12-year-olds, juniors and seniors won state titles last season. The 12-year-olds and seniors were repeat champions. Those divisions would have been playing for three-peats this summer.
"I feel bad for them, their parents, their coaches, for me," Sunnyside president Manny Rodriguez said. "Everybody, in all our divisions, had high expectations. It just didn't work out this year."
Little League International canceled all regional-qualifying events and World Series tournaments for 2020. Sunnyside's board of directors decided last week to cancel the '20 spring/summer season.
"Our priority is the health and safety of our players, coaches, volunteers and families," Rodriguez wrote in a letter to the league. "To assure that, we feel it necessary to take this action for everyone involved."
Rodriguez also wrote that the guidelines provided by Little League International and Arizona State Little League were "almost impossible to fully implement and/or comply with." He discussed several examples in a phone interview with the Star, including:
Players not being permitted to exchange handshakes or high-fives. Rodriguez's counter/concern: "You've got to tag them to make an out."
Extending dugouts to allow for social distancing of players. Rodriguez: "They're going to be in left field and right field."
Discouraging the sharing of equipment — or, if it must be shared, disinfecting it after each use. Rodriguez: "Major-league boys (usually) have their own catcher's equipment. Girls teams and minors on down (typically) don't have their own catcher's equipment or their own batting helmets."
Enforcing social distancing and other safety measures with T-ball and coach-pitch players, who normally range in age from 4-8. Rodriguez: "You can't even control them on the field. Wherever the ball goes, the whole team is on top of each other trying to get it."
Rodriguez said Sunnyside's seven-person board voted unanimously to cancel the spring season. The board includes two health-care professionals, he said.
Sunnyside is offering three options to families who already had paid their league fees: rolling it over to the 2021 season; donating the money to the league, which is a nonprofit organization; or obtaining a refund, less a $20 processing and administrative fee.
As for the idea of an expanded fall season — possibly starting earlier and including a postseason tournament — Rodriguez said he hadn't thought about it much.
"It's all day to day," he said. "I think every league's the same. If school starts, I'm comfortable doing Little League. If school doesn't start …"
"Something normal"
Rincon Little League president Eddie Sapp is also the president of the Tucson Men's Senior Baseball League and an assistant coach at Cienega High School. His stepson, Braeden Mondeau, 17, is a senior-to-be at Cienega and a college prospect. Sapp's younger son, Braxton, 7, plays for Rincon Little League.
"We're a baseball family," Sapp said. "This is a shock to our system. Believe me, I'm going stir-crazy."
Rincon is pushing forward with plans to play a spring/summer season. That decision is not Sapp's alone.
When it began its season in early March, Rincon had 520 players registered for baseball and another 50 for softball. Sapp said only 16 families objected to the idea of playing a season — and three of those cited the summer heat, not the coronavirus. Meanwhile, Rincon's 18-member board voted unanimously to try to play.
"Because of those numbers, we feel obligated to wait it out and see if we can get something in, even if we have to play a very limited spring season," Sapp said. "For me and the board, it's (about) giving the kids a safe place to play, being outdoors, having a return to something normal.
"It wouldn't be the same, but it would still be baseball."
Rincon has two advantages that many other leagues lack: (1) Its size allows for intraleague play, making it easier to enforce a consistent set of social distancing guidelines and other safety measures; and (2) the league already had started its season, with most teams having played two games. That makes the prospect of a six-week summer session a bit more appealing.
Sophia, Cienega
My senior year started off as any other normal school year, I got to know my teachers and what type of teacher they were, I made new friends and met up with old ones and it was great. When it was fall break everything went downhill because of the virus. I wanted to have prom, be able to do my senior walk, participate in all of the "last time" things before going off into the real world, and of course graduate. Graduation means to me that I accomplished something that was very difficult and I can do it. Not having a graduation has been hard. I have been trying to stay positive and hope that everything in the future will be great and get a lot better.
Daniela Molina, Sunnyside High School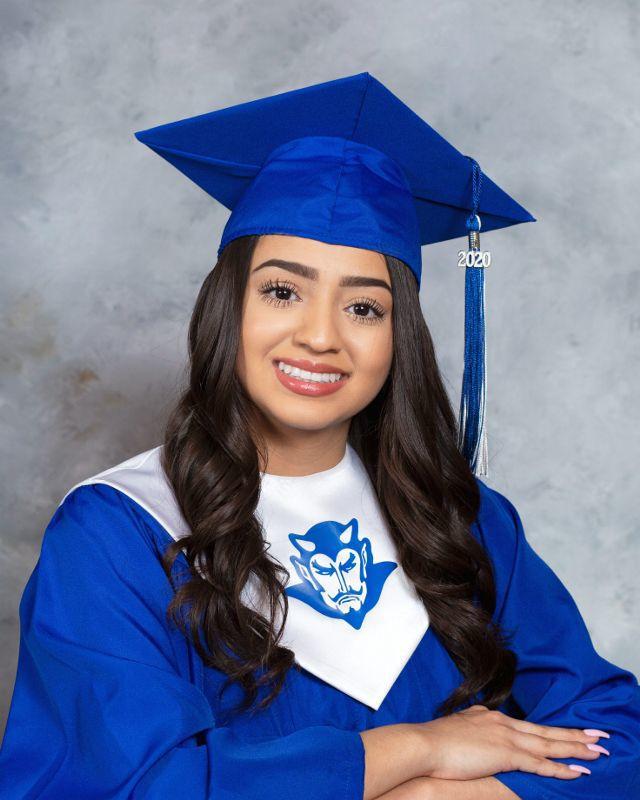 Jessica Guzman, Sunnyside High School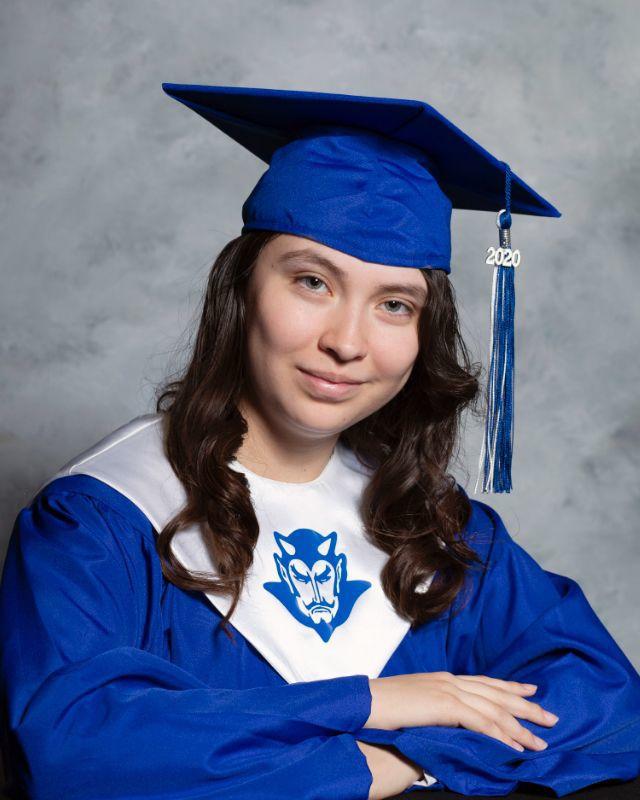 Ricardo Caro, Sunnyside High School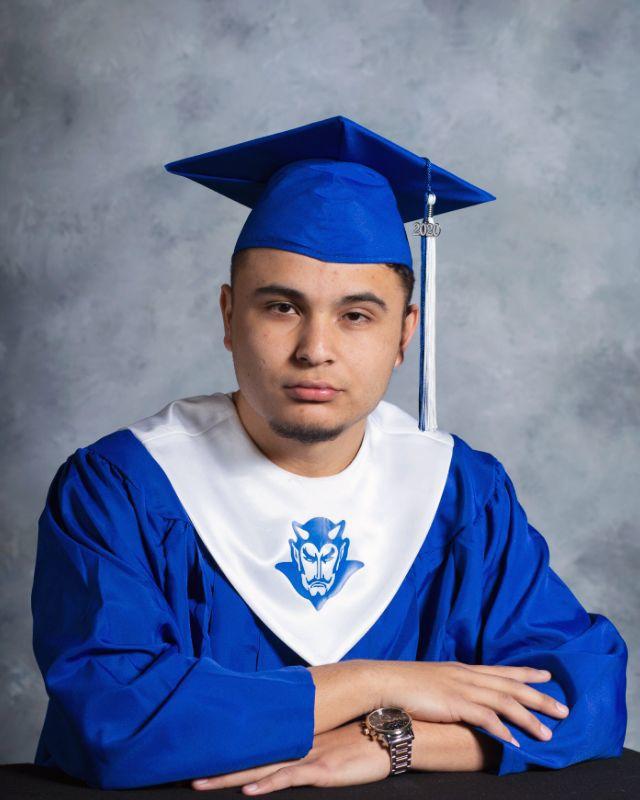 Valerie Flores, Sunnyside High School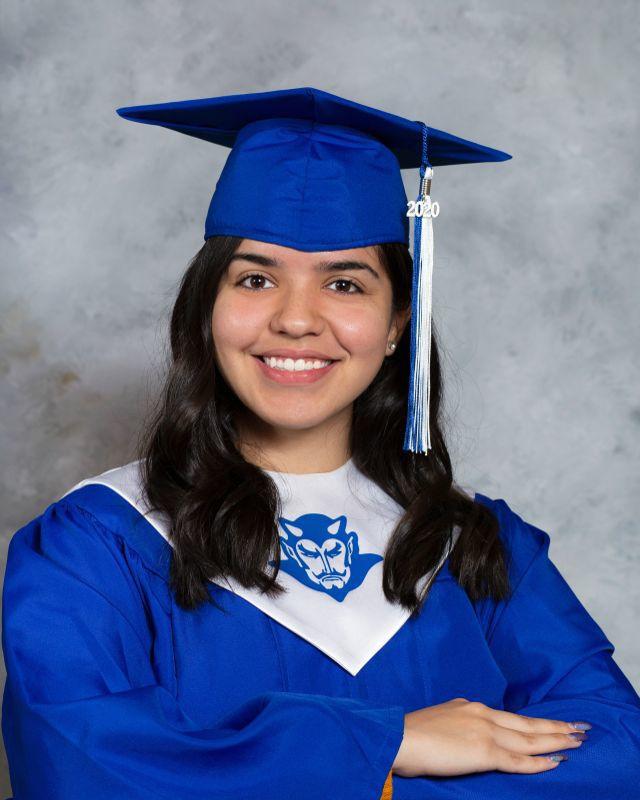 Enrique Carlos, Sunnyside High School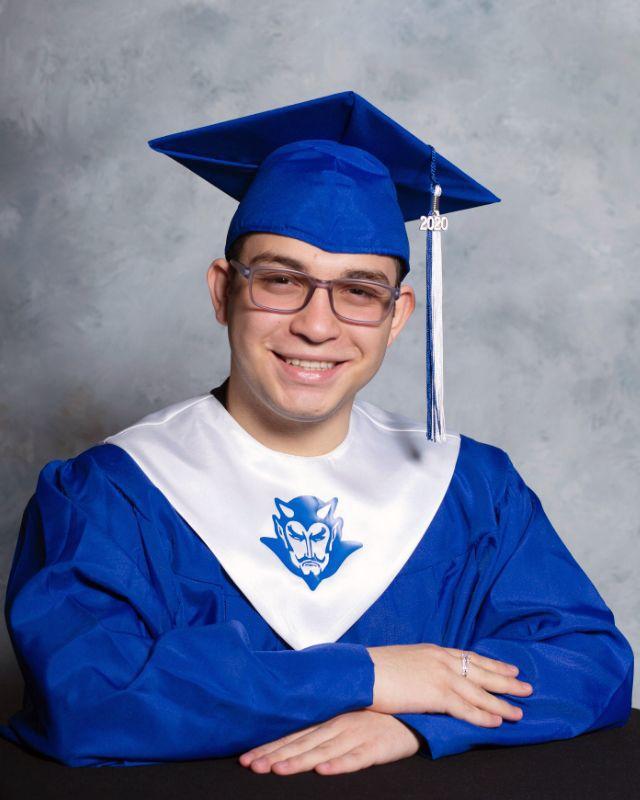 Quiriat Rosas, Desert View High School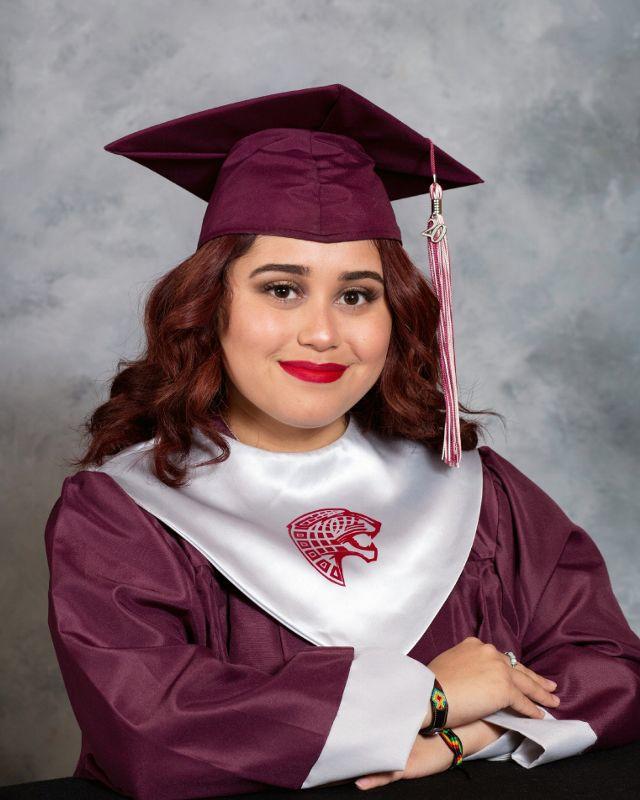 Jaylen Pallanes, Desert View High School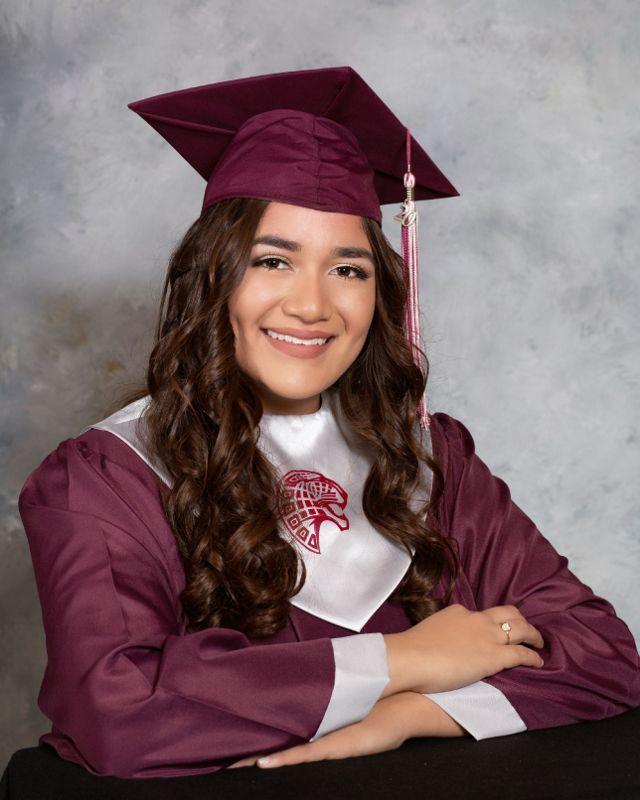 Jenifer Maldonado, Desert View High School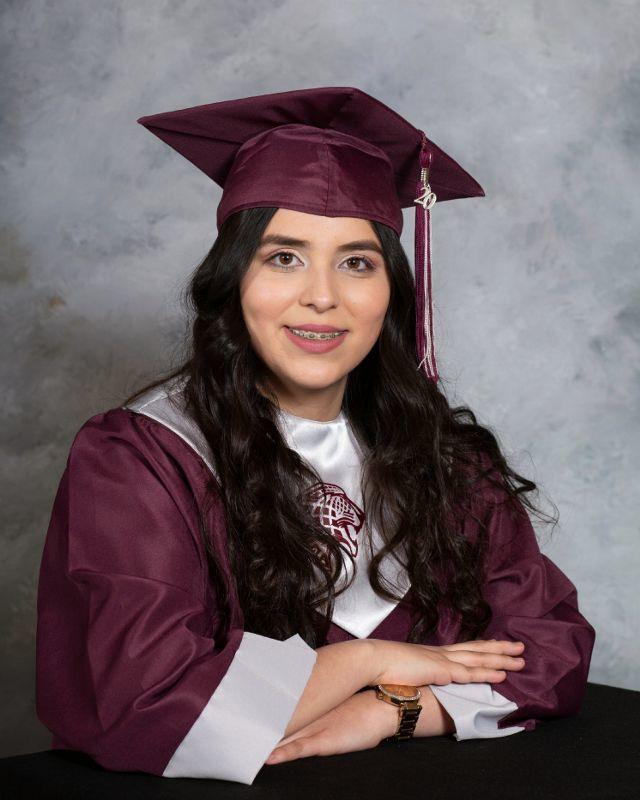 Veronica Reyna-Fierro, Desert View High School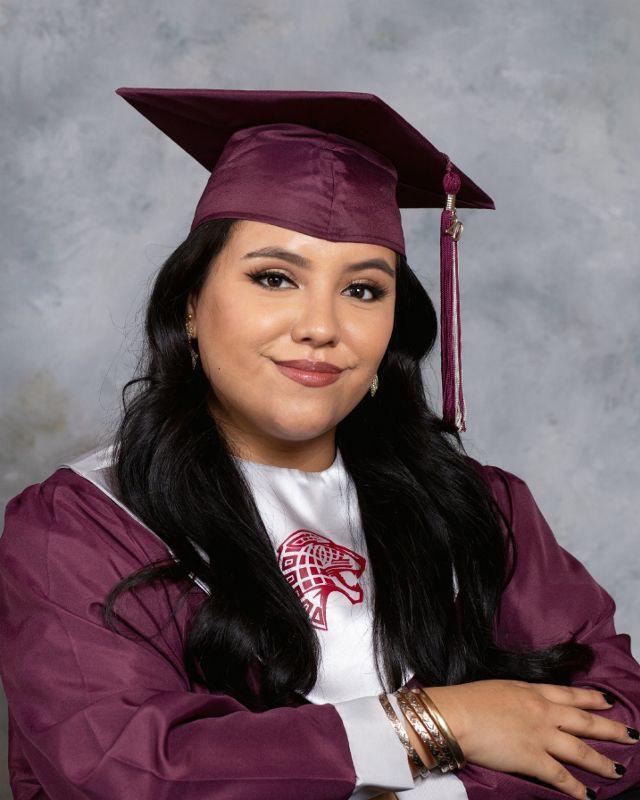 Samantha Hawkins, Desert View High School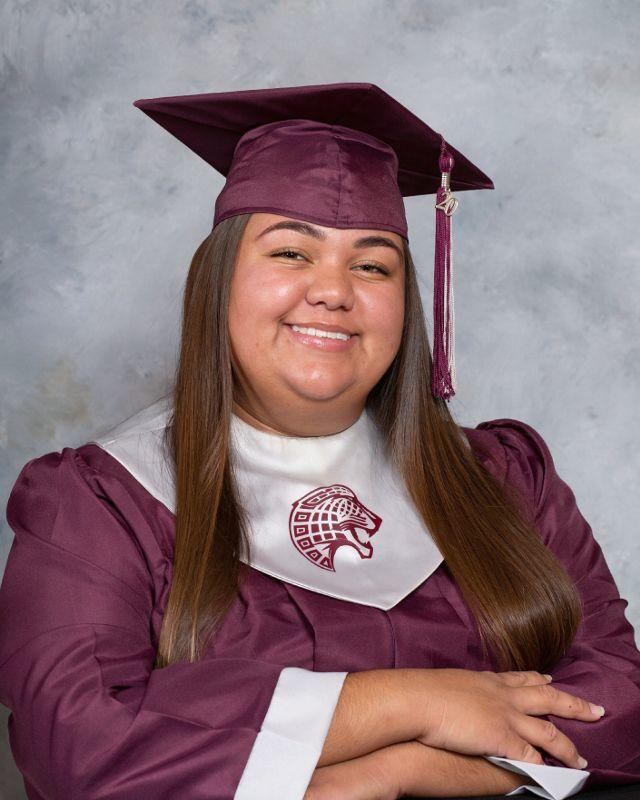 Ysenia Dorame, Desert View High School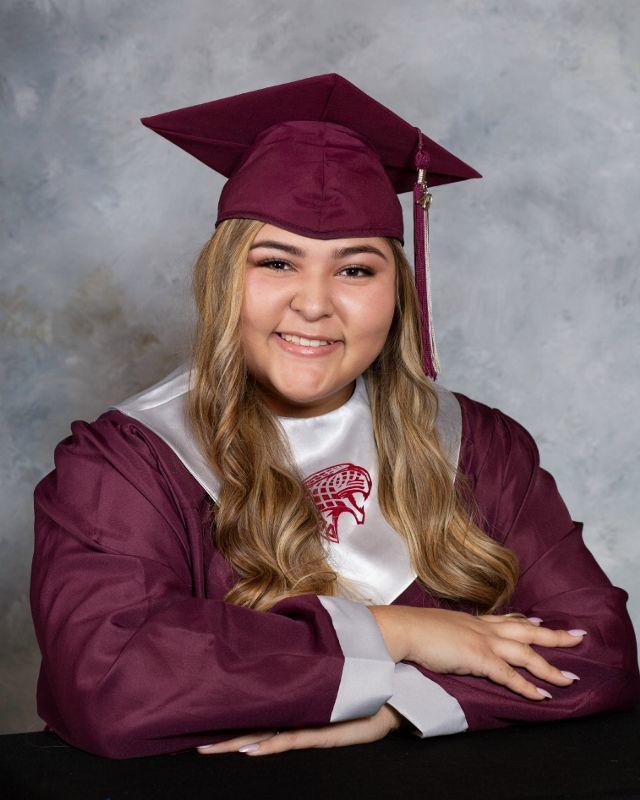 Michelle Villegas, Amphitheater High School
Graduation is an event every incoming freshman looks forward to, an event where all our hard work proves to be worth it. We gather up and celebrate an accomplishment with all our family, friends and the teachers who helped us get there. The seniors of 2020 are having that taken from them. Due to the circumstances our families and teachers are doing the best they can to fill that empty feeling all seniors are feeling around the world. As a graduating senior from Amphitheater High School here is my story.
Graduation has always been very important to me and my parents. In our Hispanic family I can't say there are many high school graduates, throughout my whole four years of high school I kept reminding myself I wasn't only doing it for my future, but for my family, and to prove all stereotypes wrong. Despite our ceremony being short and limited to family members, I'm entirely grateful my family is well. Sure, it might not be the graduation I dreamed about or the celebration, but no one can take away the late nights, the hard studying, the early morning drives, the laughs, the stress, that lead to my well-earned diploma. At the end of the day I made my mark along with all my classmates.
This pandemic has taken many lives. Many people were taken away from their families. I honor them. It might not be much, but I dedicate my diploma to all the families who have suffered a loss during the pandemic, my diploma goes to all the children who passed in past school shootings and during the pandemic, who were not only robbed from their future graduation, but from their families and life.
Rebekah Shumway, Cienega High School
Graduation to me is a time of reflection, a great milestone in one's life. In this time of reflection, one can see how or what they have become, the growth and hardships they have endured. Graduation can mean changing your lifestyle and preparing you for the world.
We are graduating in a pandemic, many are going through hard times, I believe that this has become a positive thing for students.
Graduation has become overlooked. Due to this pandemic, students are able to feel more appreciative of all their hard work as well as a knowledge of how to handle things when they feel out of control.
I am now celebrating graduation by enjoying the extra time I get to spend with my family.
My hope is to attend BYU for the fall semester. I am thinking about going into nursing.
As a young adult I am also planning on gaining more independence, and paying rent, as a way to help me transition into the world.
COVID-19 has brought sadness to many. However this was God's plan, and "… he shall prepare a way for them …" (1 Nephi 3:7).
Olivia Holloway, Mountain View High School
Although this pandemic did cancel events I was looking forward to and kept family members from visiting, I have learned to stay positive. My school decided to have each student come in at a particular time to receive their diploma and have five minutes on a well-crafted stage to take photos. I am still able to work during this time and I am truly grateful for that. What I want people to learn from this experience is that perspective is everything. Looking at the downside will not make this time any easier. As do many things, this will soon pass.
Sienna Benitez, Amphitheater High School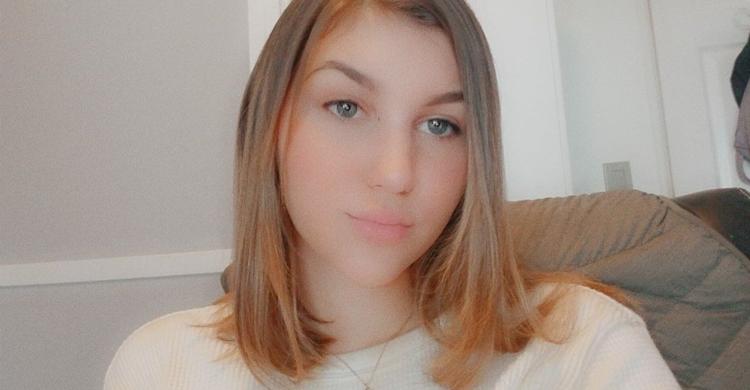 Ayla Clare, Marana High School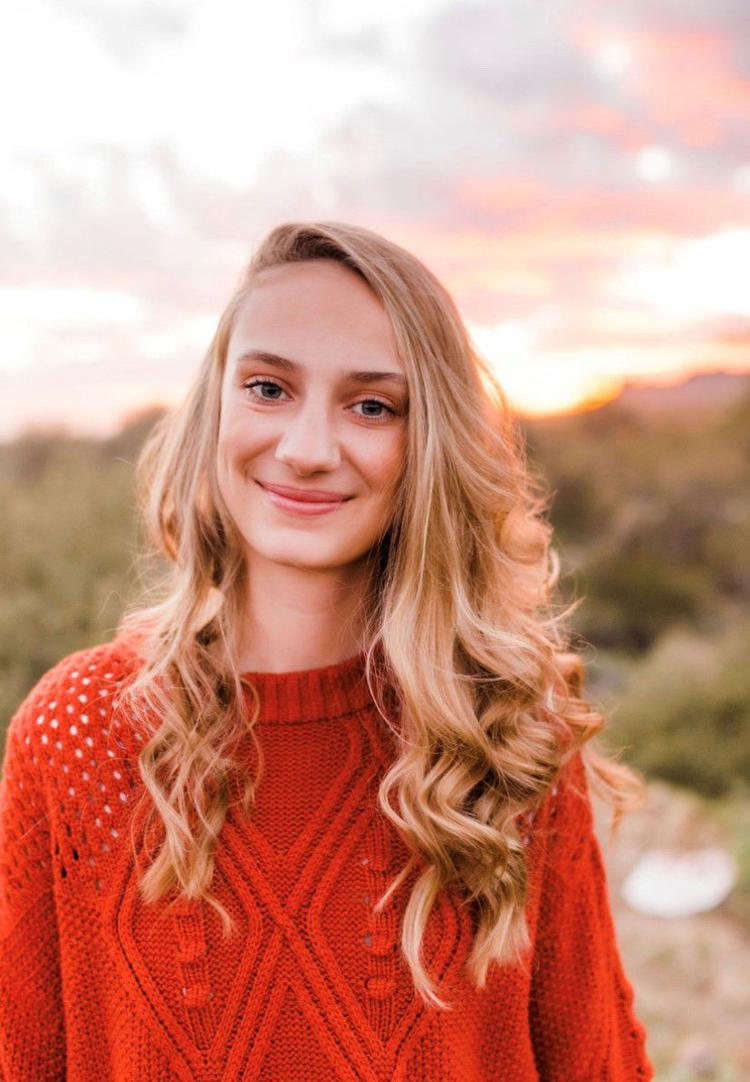 Mariela Arroyo, Cienega High School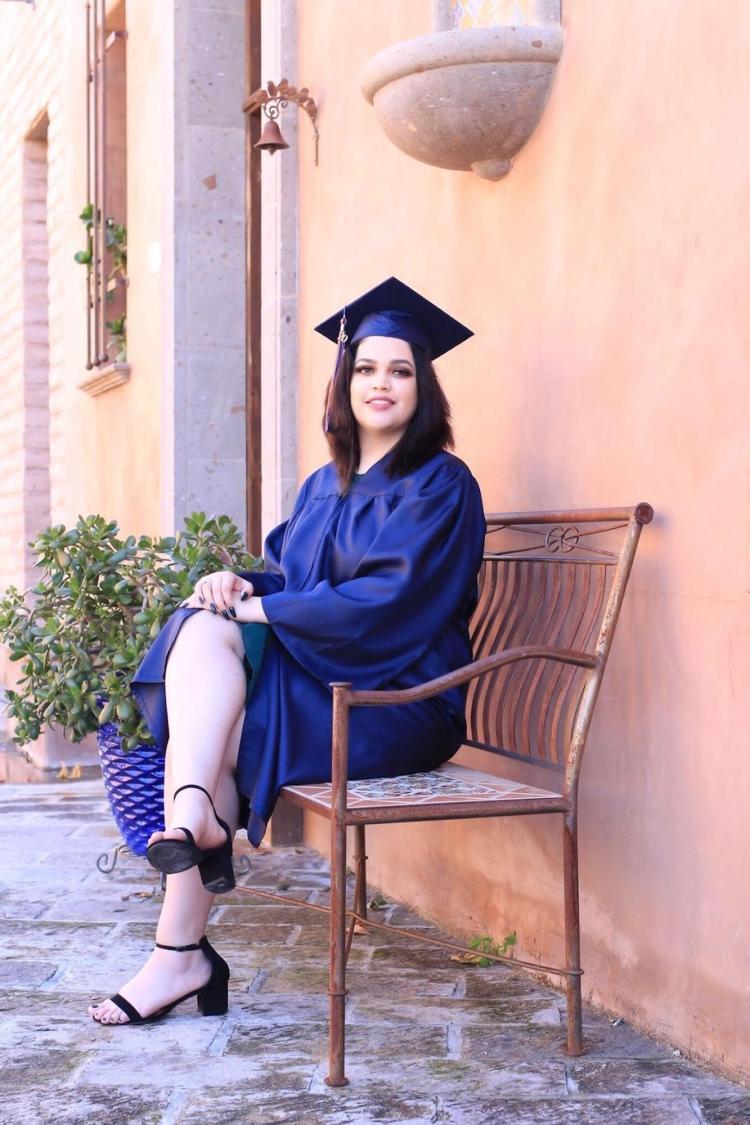 Nayeli Ramirez, Cienega High School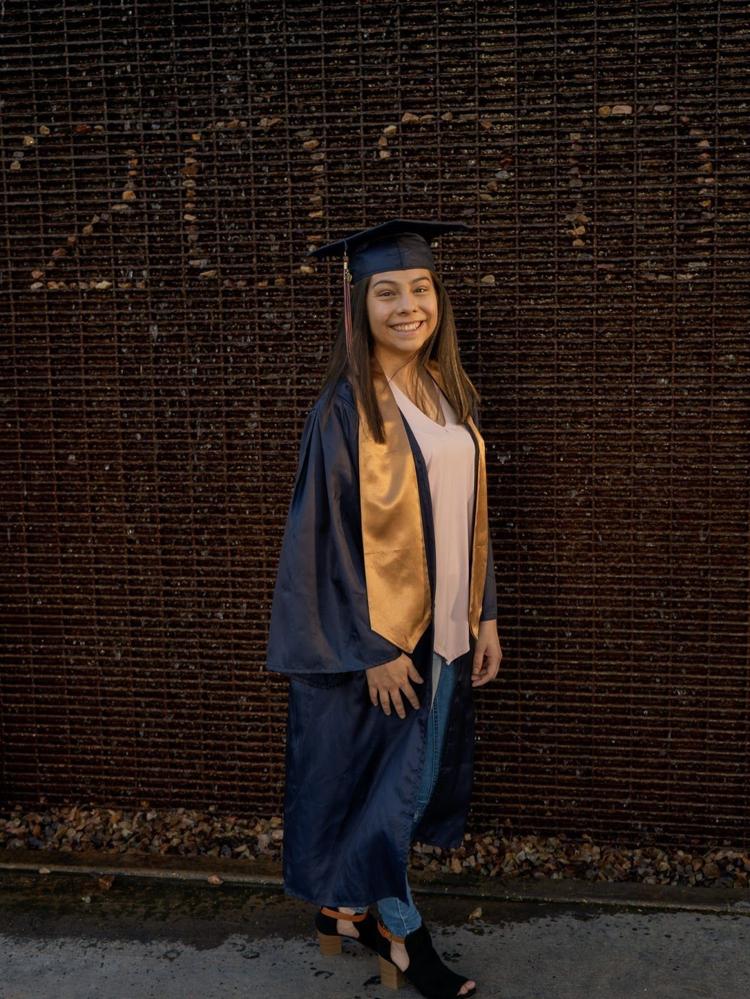 Samiya Howard, Cienega High School
During my time at Cienega I was a football manager as well as a link crew leader and also president of the diversity alliance club for two years and Cienega's first-year girls rugby team co-captain. My senior year of high school didn't go as planned, but while it lasted I enjoyed the company of my friends and all our crazy adventures through our senior year.
Although I didn't get my senior prom or graduation, I can say that Cienega has done so much to help my family during the pandemic as well as the staff making sure the seniors leave with a bang. In September of 2013 I suffered the loss of my 5-year-old brother due to asthma. I have been back and forth in the care of my mother and my grandmother. So when my mother wasn't able to I was with my grandmother who had raised me and installed the wisdom and faith I have as well as my mother did.
Being in Arizona has clarified what I wanted to do after high school. And that goal is following my acceptance to Pima Community College. I will begin my studies to become an emergency medical technician and claim my certifications to accomplish my goal and make my grandmother and mother proud.
Brianna Morgan, Cienega High School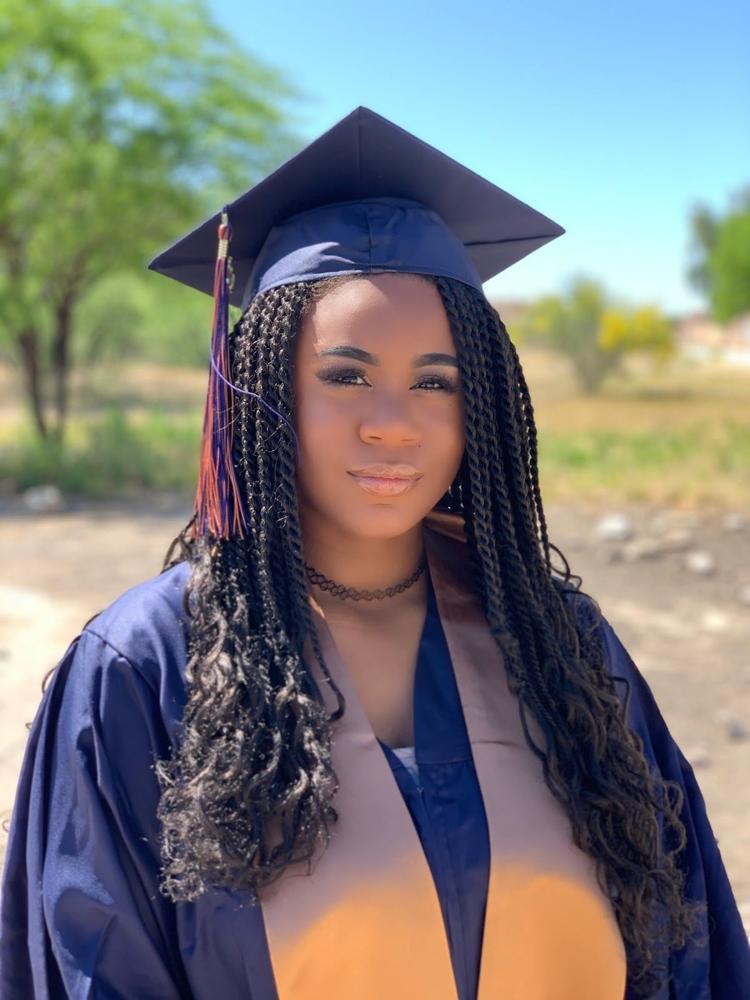 Octavio Robledo, Marana High School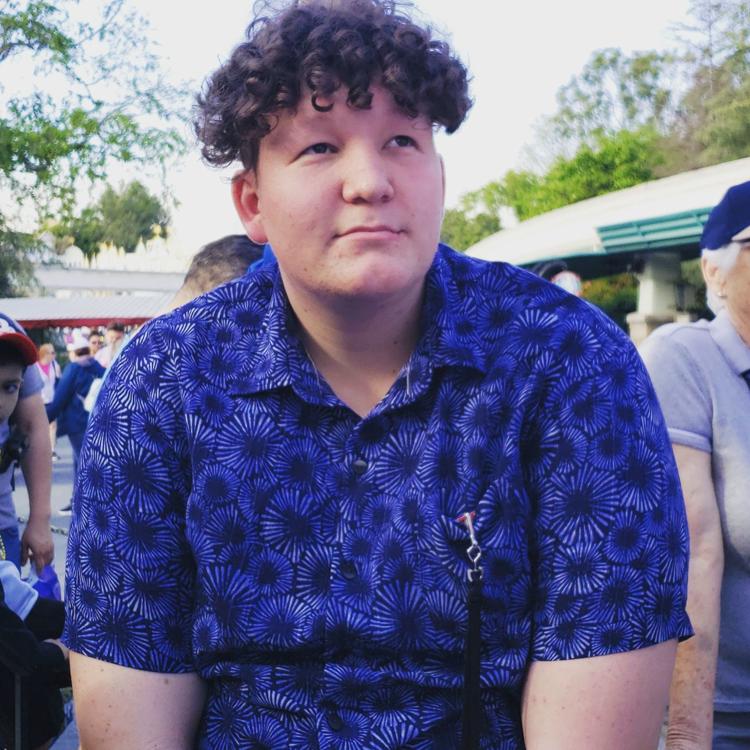 Xander Lyions, Marana High School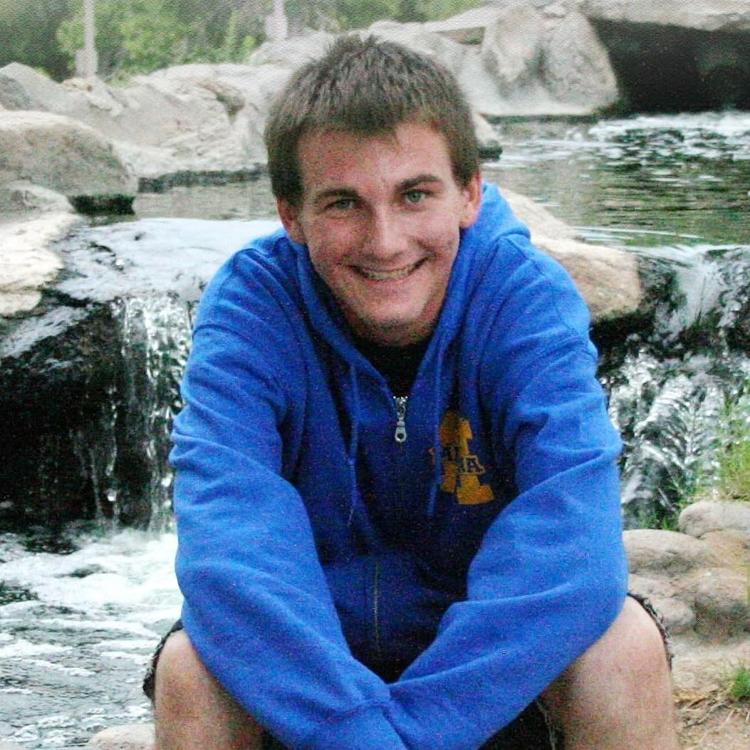 Vanessa Silva, Sunnyside High School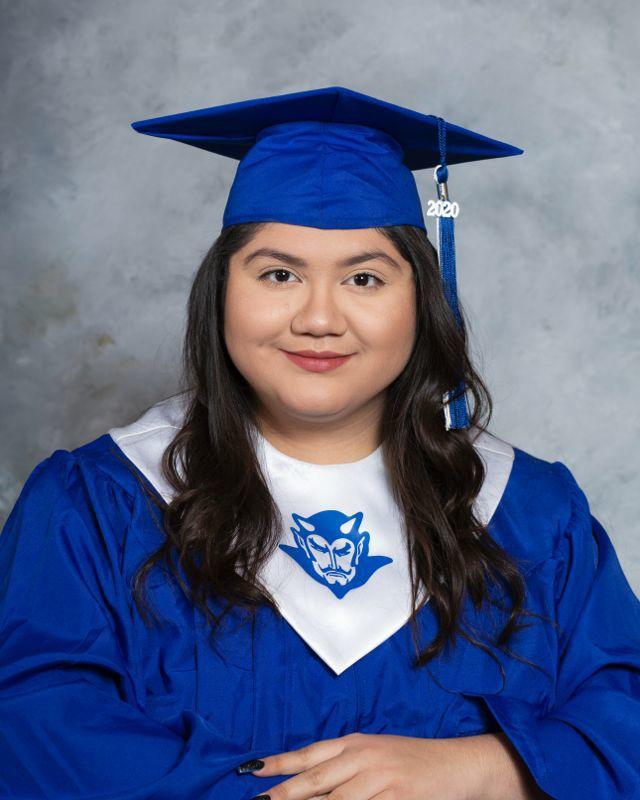 Jessica Vasquez Espinoza, Sunnyside High School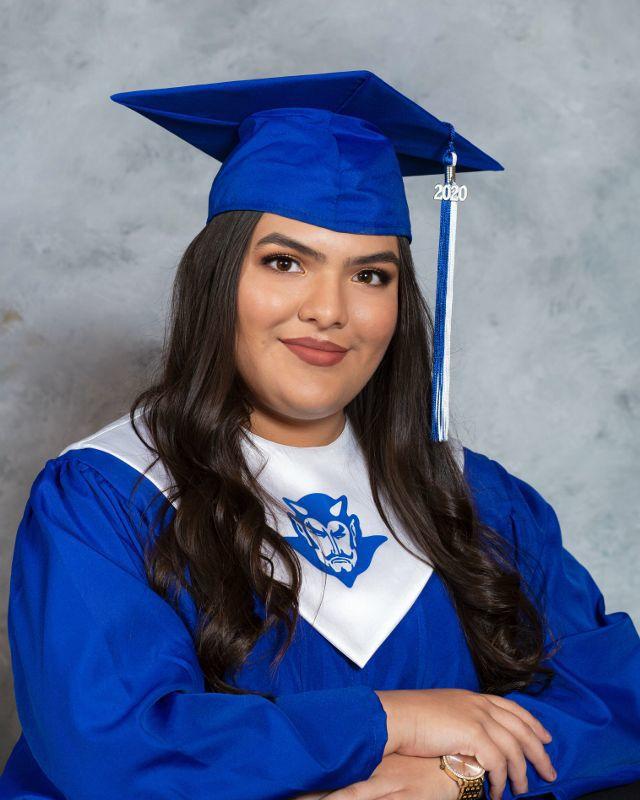 Amelia Rico, Sunnyside High School
During this quarantine a lot has changed. Education is one of the things that has changed the most. Many students — soon-to-be-graduates — are stressing out because of the assignments being sent to them via Google Classroom. The teaching format has changed because usually in class you are present, ready to learn and have specific time to finish an assignment. But at home you feel like you have all the time. In reality you end up more stressed because you didn't use time wisely. Many students don't understand the topic or the assignments given by teachers, some teachers don't specify what they expect in each assignment, and it makes it harder for students to succeed. We hope that we go back to school and that the COVID-19 situation goes away. Being at home and doing schoolwork at the same time is hard for many students due to laziness. At school students would at least try, but now most of them decide not to. Everyone is stressed because they can't go anywhere and they are stuck at home. It is up to all of us to contribute so that this ends and we return to school. If we continue without following the guidelines, the quarantine will be extended. It has been a very frustrating time for everyone, students and teachers especially. If we all try to contribute with everything, it can be an easier task for teachers to continue with the lessons and for students to learn.
Hannia Paez, Sunnyside High School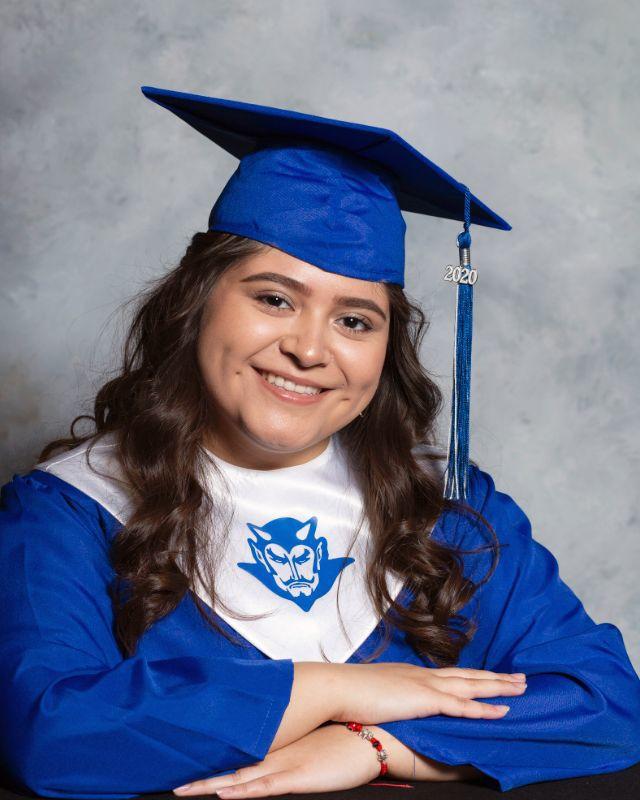 Valeria Mendoza, Sunnyside High School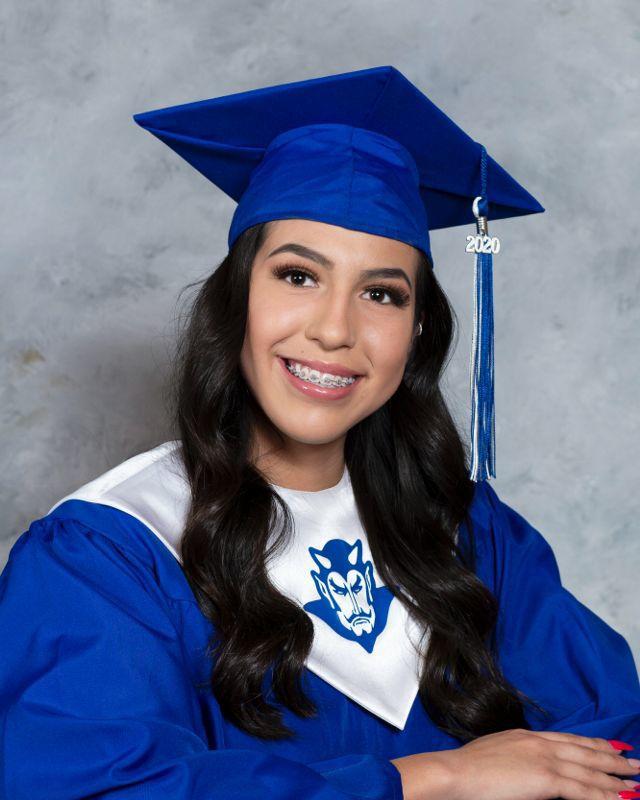 Yesenia Meraz, Sunnyside High School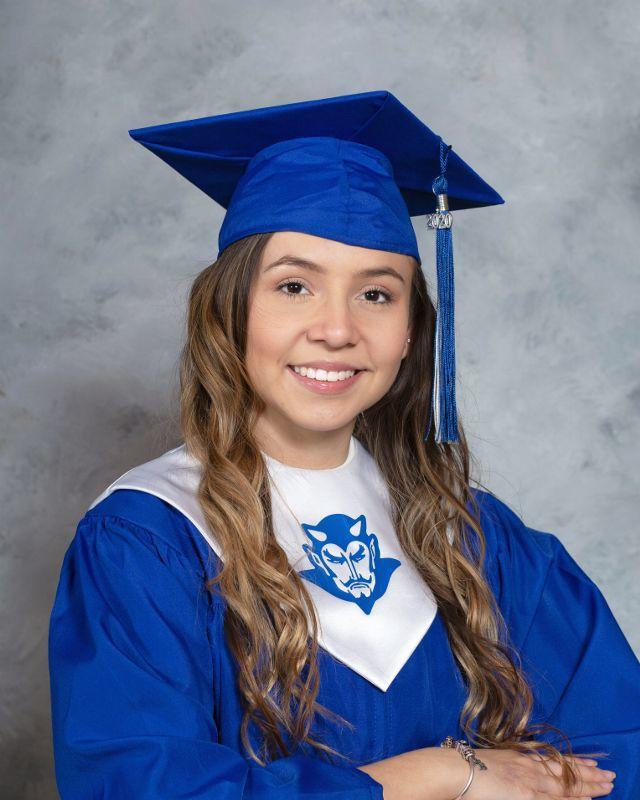 Anakaren Lugo, Sunnyside High School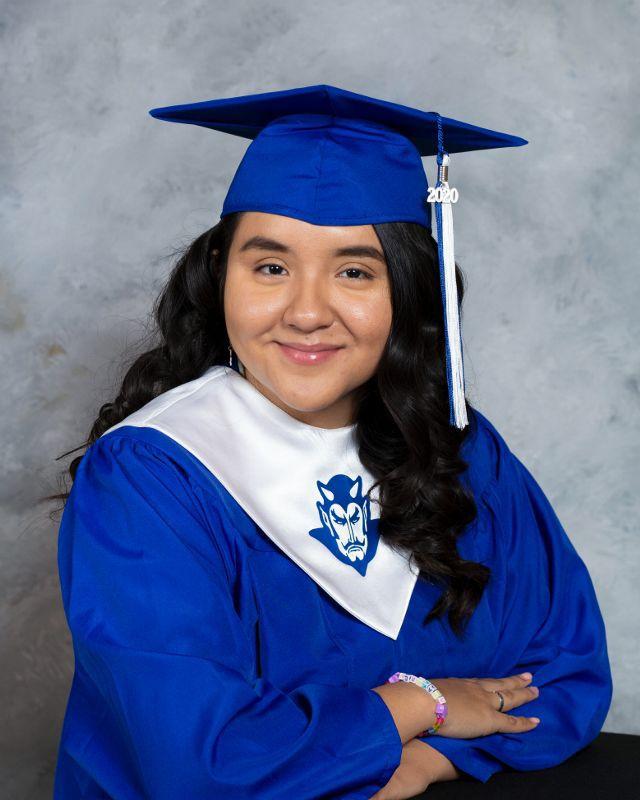 Cesar Lopez, Sunnyside High School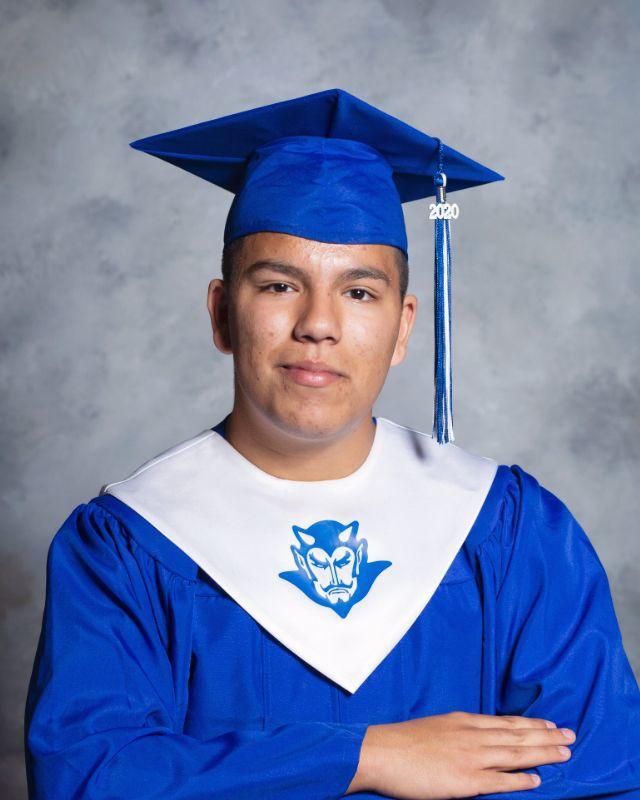 Hattie Judd, Sunnyside High School
The abrupt end to the school year has a huge impact on its students, especially seniors. Many end-of-the-year opportunities and events are lost and can not be rescheduled. Time goes on and we will not be seniors again. This is quite upsetting to think about. Essential everyday things such as twice-daily meals are ended as well. I understand some schools give out meals, but not everyone has the transportation to go and get those items. School was the only option for me and others for a healthy breakfast and lunch. They are definitely not gourmet-style meals but it is much better than the food that is offered at home. At home, I do not have the luxury of choices such as fresh fruit or fresh food as the food I end up eating is microwave dinners. When I would go to school I would have time set in my schedule to eat breakfast and lunch. At home it is all up to me. Living in a single-parent household where the parent works long hours is tough, but while others have the option to not work during the COVID-19 outbreak, my dad does not. He ends up working longer hours than before. It then gets hard to go to the grocery store to buy food that would last for at least a month's supply.
Genesis Jimenez, Sunnyside High School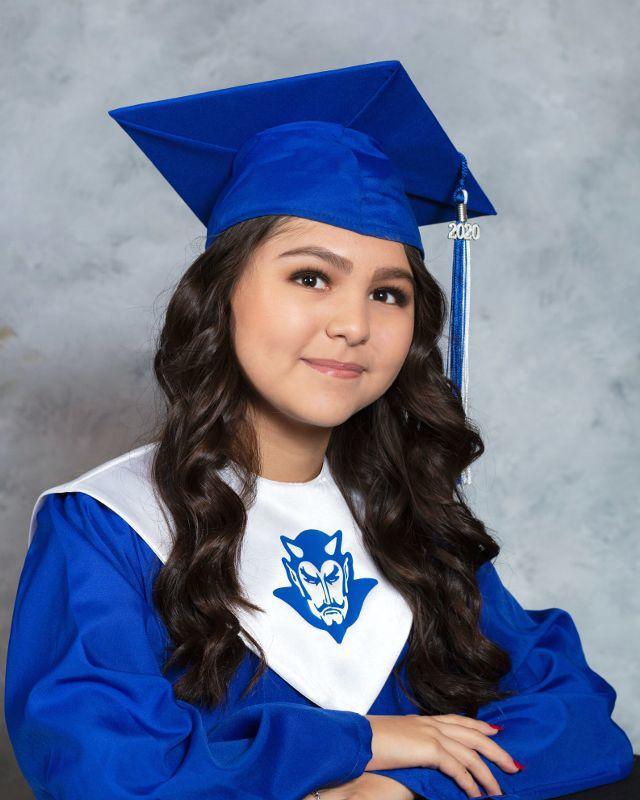 Daniel Garcia, Sunnyside High School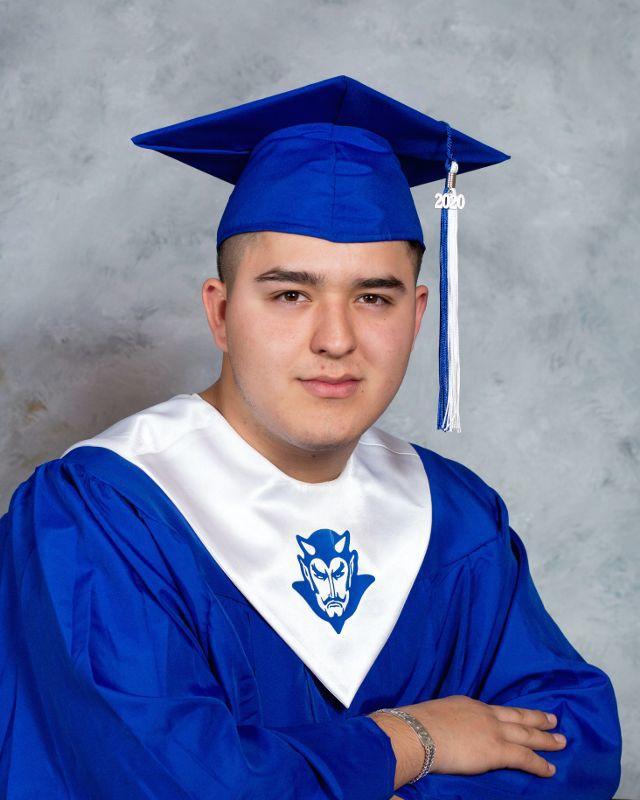 Evelyn Franco, Sunnyside High School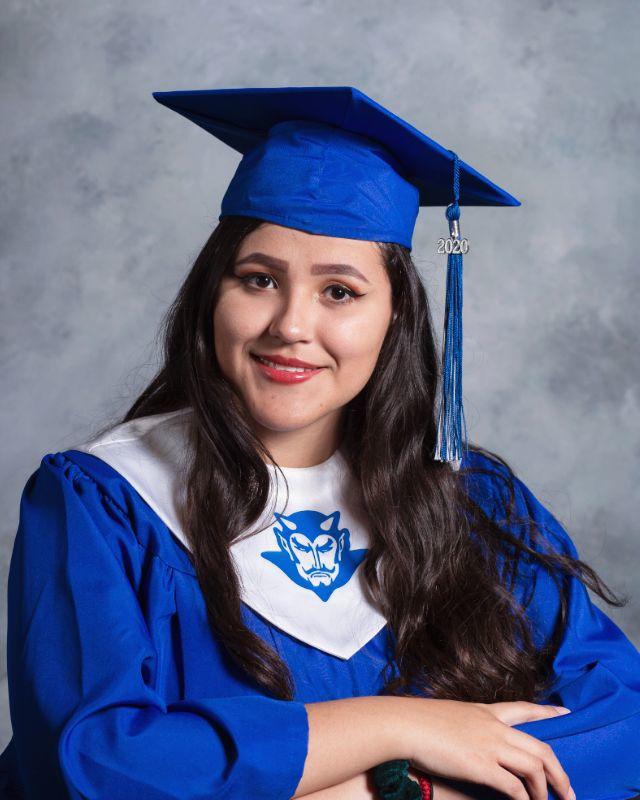 Mylin Fleming, Sunnyside High School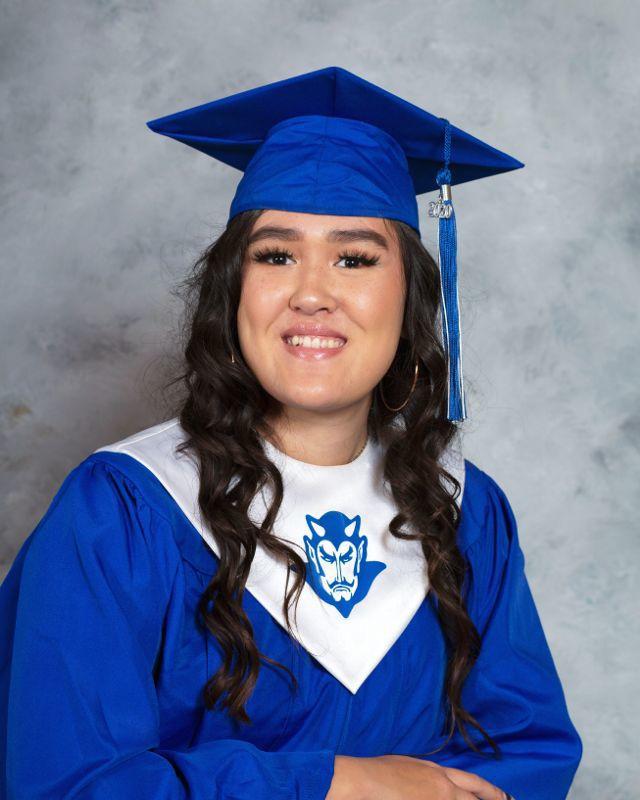 Keila Connor, Sunnyside High School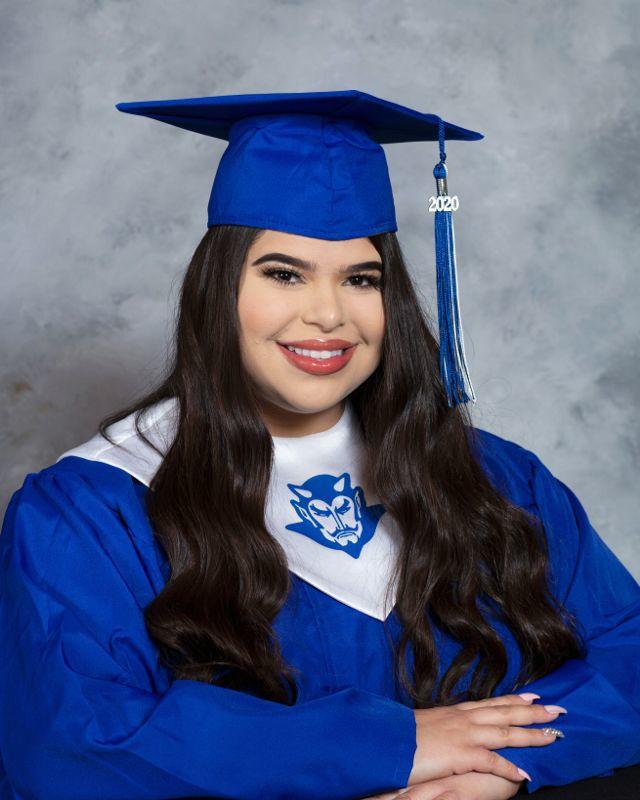 Clarissa Moraga, Sunnyside High School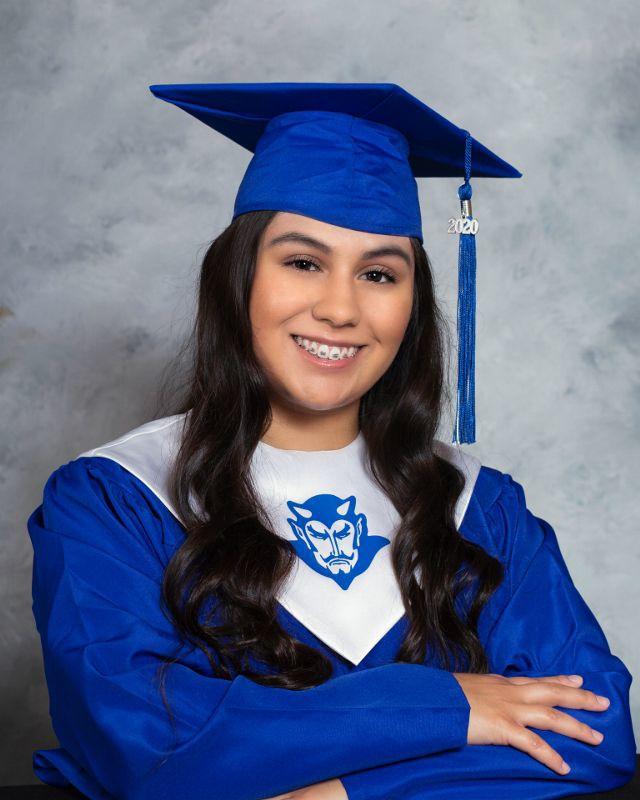 Angelina Sinohui, Sunnyside High School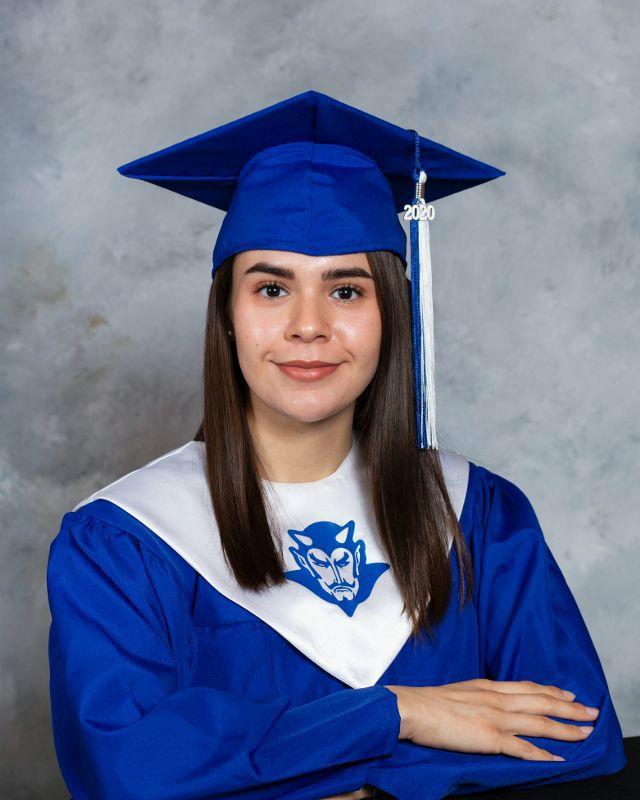 Mary Drake, Cienega High School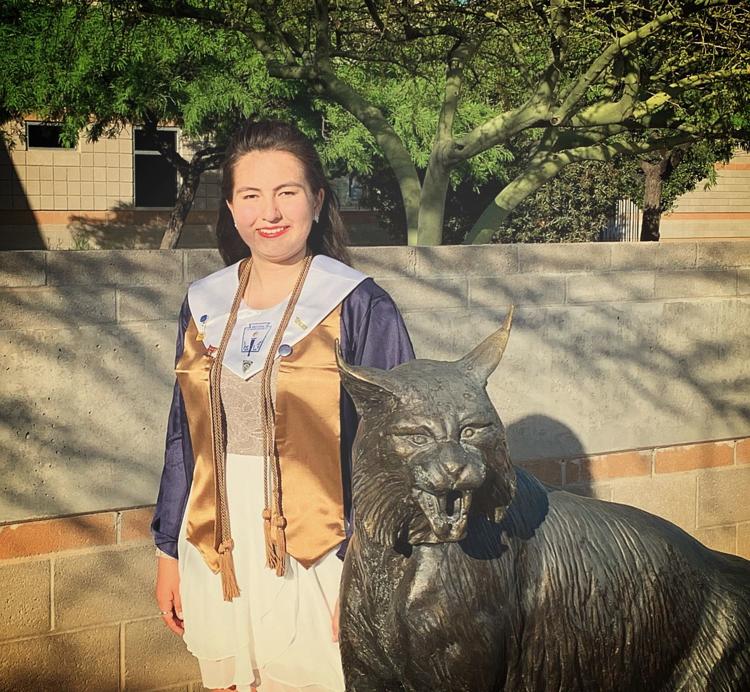 Sapp and the Rincon board still have concerns. They include field availability, enforcing best practices with younger ballplayers and obtaining sufficient supplies of sanitizing wipes and other cleaning products.
Sapp concedes it would be strange and hard to pull off — but is certain the kids would enjoy it.
"Their fun right now is sitting at home," Sapp said. "Being out of the house, running around, cheering for each other, being a teammate again, I think it will make them happy. And I think they'll listen a little more because they'll understand what was taken away from them."
Sapp is confident Rincon could create a schedule that mitigates families' concerns about summer heat. Southern Arizona's monsoons are a different beast — a variable as unpredictable as the coronavirus.
"We would deal," Sapp said.
Some weather delays are easier to navigate than others.
Be the first to know
Get local news delivered to your inbox!