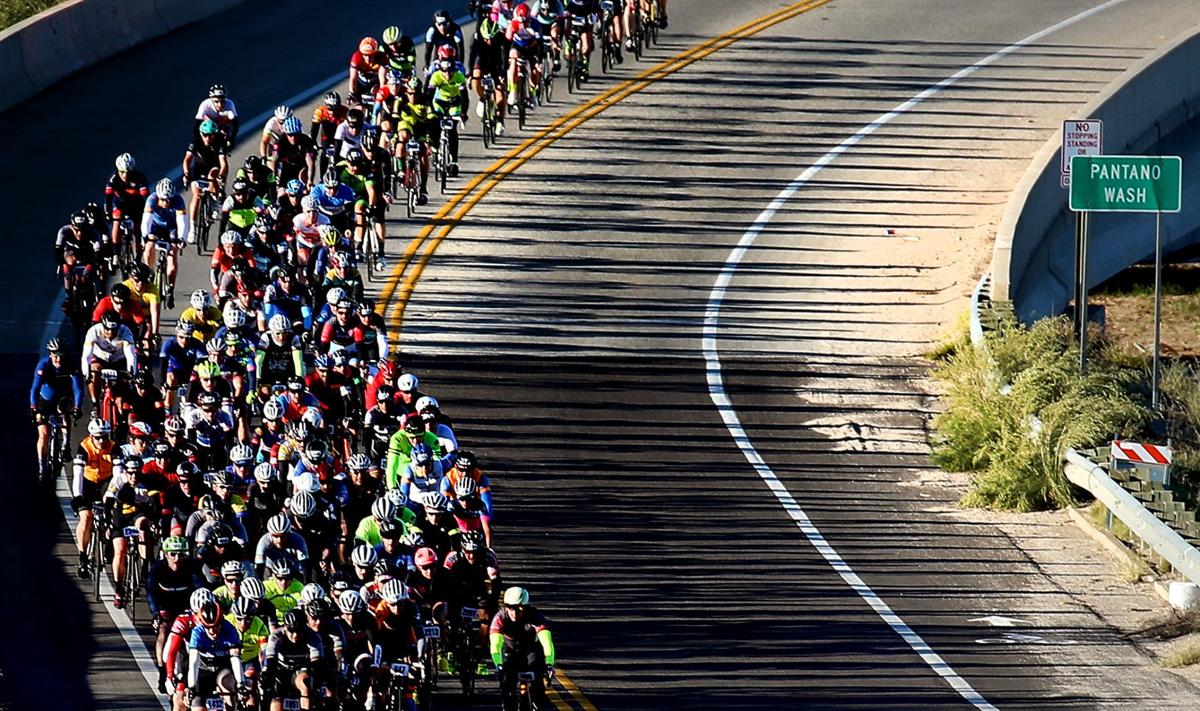 El Tour de Tucson is eliminating its 75-mile ride starting this fall.
Race officials posted the news to its website on Friday; the post said officials will contact all riders who have already signed up for the 75-miler and place them in either the 100-mile or 50-mile rides. This year's El Tour is scheduled for Nov. 23.
It's the latest change for El Tour, which recently paid off its its $180,000 debt to Pima County. Founder and longtime chief executive Richard DeBernardis stepped down and will assume an advisory role for 2019 while the board works to further stabilize the event's finances.
Be the first to know
Get local news delivered to your inbox!