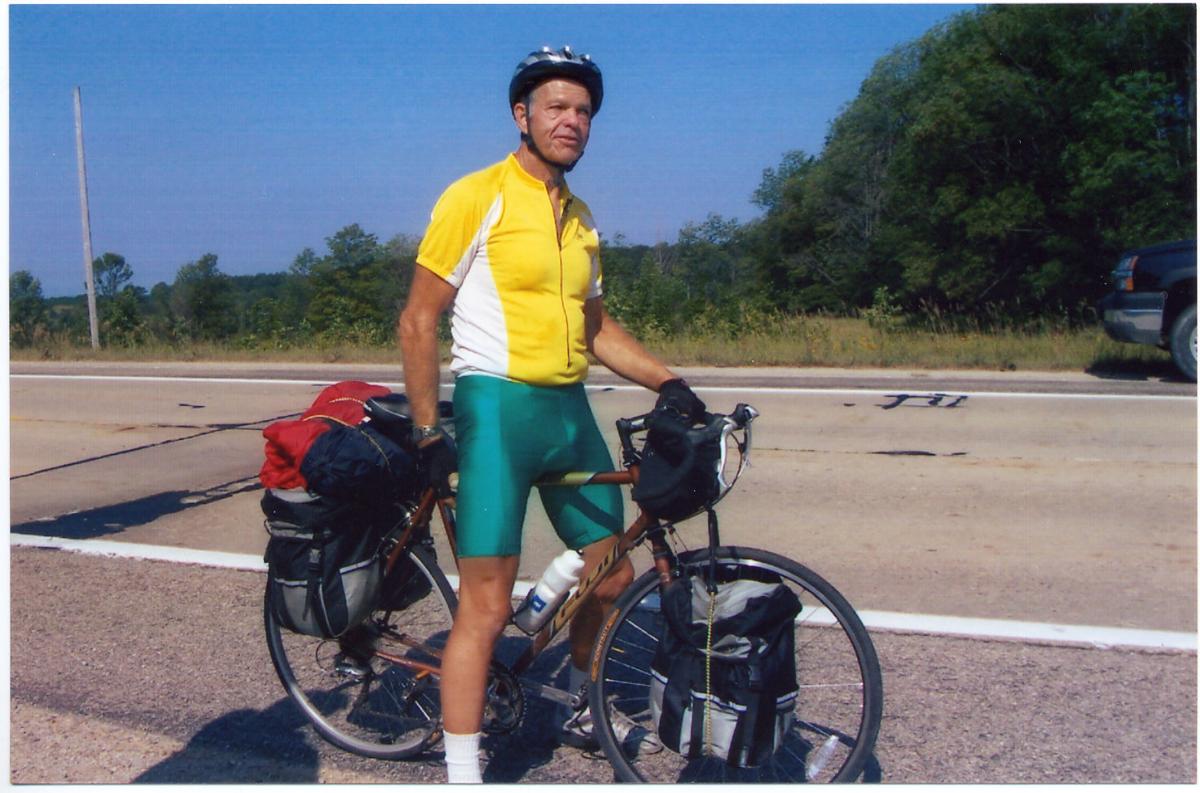 They'll ride in El Tour de Tucson on Saturday not hoping to break records, just hoping not to break hips.
They'll use their combined experience — somewhere north of, say, 1,600 years? — to show these young riders how it's done.
Who cares if, for 22 octogenarians who'll compete in El Tour, they first got on a bicycle during the Franklin Roosevelt presidency?
They'll ride — some to feel young again, some to delay the decline. Some will be greeted by four generations of supporters. Some will do it for the first time, some for the last, each of them worthy of celebration.
Here are a few of their stories.
'I thought I was in trouble, and it ended up being great'
Tom Swanson pulled in to Rawlins, Wyoming, around noon, already 50 miles into his day, tired, ready for a rest.
He was halfway into a 2,100-mile trek, from sunny Tucson to his hometown of Charlevoix, Michigan, a journey that began on a lark.
Someone told him the next town was about 90 miles away, so he figured now was a good time to pack it in for the day. He stopped in a real estate office, figuring they might know where hotels are. The woman told him to check out the town of Medicine Bow and The Virginian, built at the turn of the last century, a relic from the rootin', tootin' past. They had one room left. She said it was only 30 miles or so, but he'd already done 50 that morning.
Nevertheless, he charged on, hoping for a good night's sleep.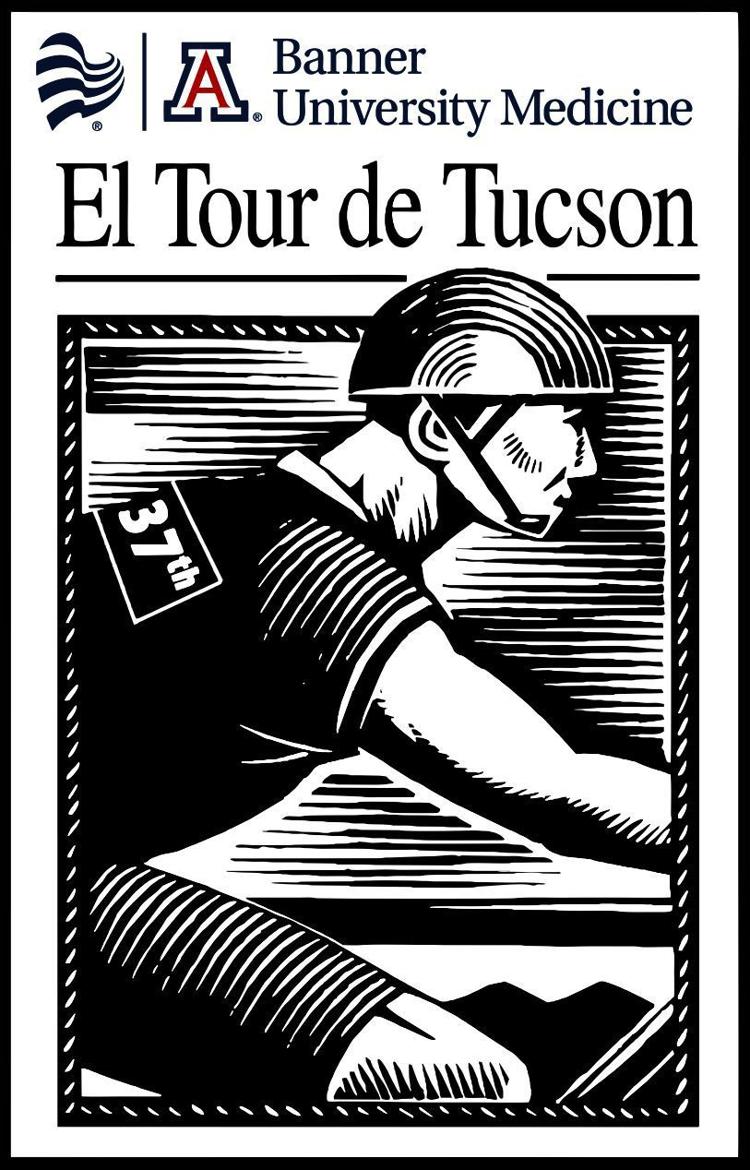 Swanson rode 30 miles and encountered nothingness, like 97% of Wyoming. All tumbleweeds and rolling hills. He pulled over at a convenient stop and was told Medicine Bow was another 25 miles away.
And then, "it just started to spit rain," Swanson said.
There, in Medicine Bow, he'll have the best night of his arduous journey, with a steak dinner, a quick-draw contest and square-dancing cowboys and cowgirls. It felt as if Swanson had traveled 100 years into the past.
"I thought I was really in trouble, and it ended up being great," he said.
The whole ride was unexpected.
Swanson, then pushing 70, had read an article in the Star about a man who rode across the country, and he thought it sounded like fun.
So he did it, 2,000-plus miles in 27 days.
"At 69," he said, "it was a project."
Four years later, Swanson attempted to ride from California to New York. He made it more than halfway — back to his hometown of Charlevoix — but his wife was sick, so he flew back to Tucson to tend to her. She got well, and the next year, he completed the journey from Charlevoix to New York.
"I did it without much training or knowledge," he said. "Some days were hard. I got to see the country. You get to see things on a bicycle that you don't get to see at 80 miles an hour. I saw a lot of interesting things and I got to meet a lot of interesting people, who on occasion, helped me on my journey."
That first time, Swanson said, he had around 20 flat tires. He ran out of tubes, lost his patch kit. He relied on the kindness of strangers.
A woman with a horse trailer in the middle of Iowa saw Swanson stranded on the side of the road, his bike chain broken. She pulled over, offered a hand, moved the horse over to fit the bike and took him into town. She told him, "If you have a problem, call me; I'll come back and take you to the farm, you can stay overnight."
He won't — or shouldn't, at least — experience the same travails on Saturday, when he attempts the 50-mile El Tour. Two years ago, Swanson completed his eighth El Tour 100-mile ride somewhere near the bottom of the pack.
Modest goals
A former philosophy professor at the University of Wisconsin, John Bailiff has the ideal perspective when it comes to El Tour.
He's been cycling for more than four decades, and he regularly competed in triathlons in his younger days, completing five Ironman events. As an undergrad at Stanford, he boxed and later played singles tennis, racquetball and squash. His running career ended at age 70, when he underwent spinal surgery.
That was 14 years ago. Now he's 84.
Bailiff stays on the bike. Can't give that up.
He regularly trained 200 miles a week as he geared up for what will be his sixth El Tour, but his goals are modest.
"At my age, my performance is not going to improve," he said. "I've already maxed out. The point of training now is just to keep the decline shallower."
'It's a challenge to yourself'
Told there were at least 19 other octogenarians riding in El Tour on Saturday, 80-year old Tucsonan Dennis Winsten was impressed.
"You know why there are so many? It's because brain cells die before your muscle cells," he cracked.
Fifty-five years ago — after a stint in the military, just before the Vietnam War escalated — Winsten was approached by a co-worker, asking him to join him for a run. After 50 yards, Winsten was out of breath.
"That got me started on running," he said. "This one guy probably saved my life."
It was then, more than a decade before the fitness revolution, that Winsten first dedicated himself to healthier living. In 1970, he attempted his first marathon.
"I think I got about 12 miles in and became a statue," he said. "My body did not want to work anymore. But I did finish the following year."
Winsten has since finished over two dozen marathons, including the New York Marathon multiple times. At age 52, he completed the Ironman Triathlon.
Earlier this year, he finished another triathlon, albeit at shorter distances. With two artificial knees, running is a challenge, but Winsten says, "What's the worst that can happen?"
The UA grad from the class of 1960 isn't about to slow down now.
"It's a challenge to yourself," he said. "Looking back, the older I get, the better I was."
He was a pretty competitive age group runner in his 50s and 60s, he said, and he recently won his age group at a triathlon in Cheyenne, Wyoming.
"I was the only competitor!" he said. "I figure you can't bury a moving body."
Be the first to know
Get local news delivered to your inbox!