Wesley Geary has always loved to perform.
Saturday, the 12-year-old sang "The Star-Spangled Banner" before an unforgettable audience: A crowd of cyclists preparing for El Tour de Tucson's fun ride. The crowd roared when Geary hit the high note.
Perimeter Bicycling CEO Charlene Grabowski said Geary, the son of former UA basketball star Reggie Geary, has an "angel's voice."
For Wesley, it's all about brining smiles and spreading kindness and joy. Wesley is a three-time participant in Gaslight Theater's Kids Camp and a member of the famed Tucson Arizona Boys Chorus. His next appearance is in Arts Express' production of A Christmas Carol, which runs Dec. 6-15 at Berger Performing Arts Center.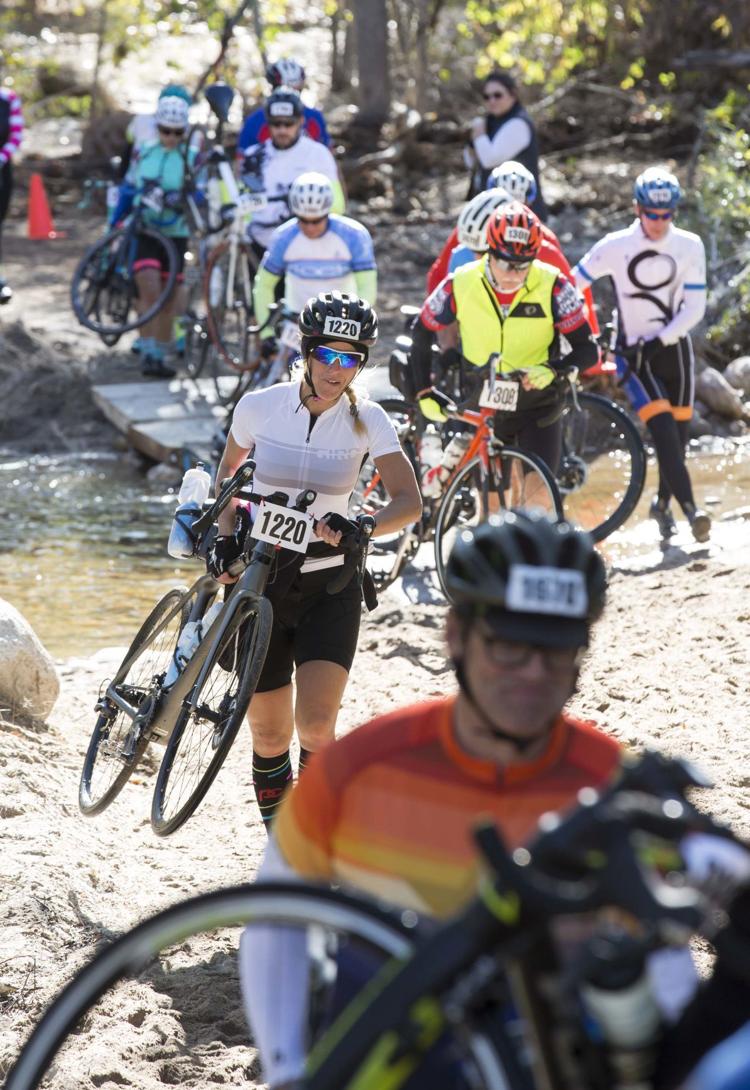 Faustina Sanders didn't know if her 7-year-old son, David, would ride in this year's El Tour. He loves riding but outgrew his bike a while back. Then The Children's Clinic came through just in time with a new bike — one that was adapted to fit him. David has Pitt Hopkins Syndrome, a rare genetic disorder that affects his speech and physical ability.
David can't speak, but the joy and excitement on his face Saturday said everything.
"He saw all the people and there was so much emotion from him," Sanders said. "He did therapy with the new bike at 7 a.m. a few times a week for the last two months, and then (he) went to school. He's been a trouper."
Saturday marked David's second El Tour. He was one of more than 100 children who participated in the fun ride on adaptable bikes.
5,947 Total riders at Saturday's El Tour. El Tour organizers said 2,380 riders took part in the 100-mile ride; 1,937 rode 50 miles, 723 did the 25-mile ride, and 735 took part in the fun ride.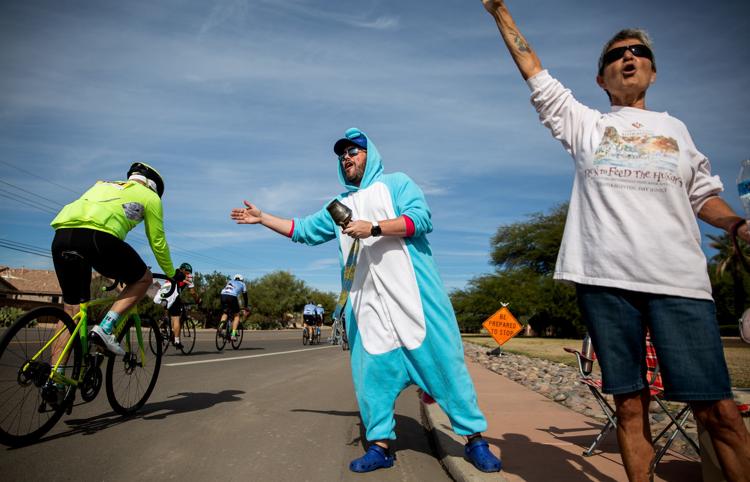 Brendan Lyons' life was turned upside down in 2012. A car hit his bike from behind, leaving Lyons with fractured vertebrae, a broken pelvis and a traumatic brain injury. It took two years for Lyons to recover.
By then, the former firefighter had found a new calling. Lyons started a nonprofit — Look! Save a Life — that spreads awareness about distracted driving. When Lyons speaks at high schools, he brings along his mangled bike from the crash.
Lyons advocated for Arizona's new hands-free law that will take effect in 2021, along with many country ordinances across the state.
"Safety is everyone's responsibility. Distracted driving has become the DUI epidemic of our generation," Lyons said.
Lyons often shares the stories of others who have lost loved ones. One of those is Beverly Lucke, whose husband, Robert, was killed by a semi-truck while riding his bike nearly three years ago.
Lyons "came and supported me right away. He went above and beyond," said Lucke, who sported a Look! Save a Life vest on Saturday.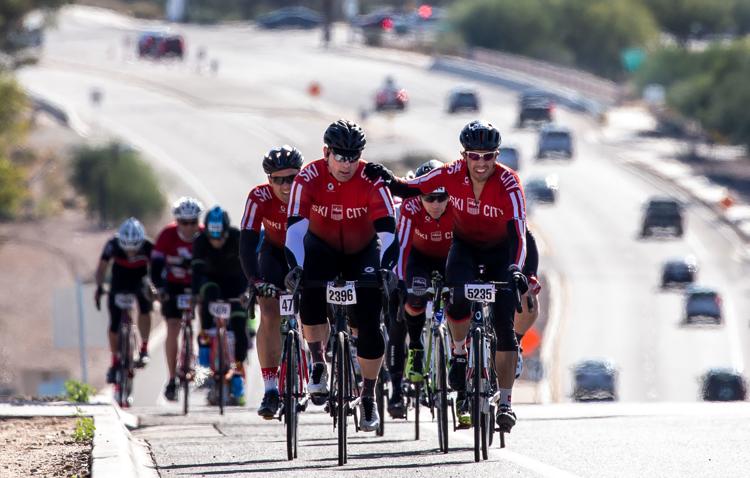 Antonia Campoy took part in Saturday's ride as one of 166 members of the Pascua Yaqui team. Campoy said that Team Yaqui was "riding to improve the heath of community members and prevention of diabetes in the little ones."
"We need to be engaged in our community," said Campoy, a tribal council member.
Team Yaqui first rode El Tour was in 2013, and just a handful rode in the rain and cold. The number of riders has increased each year since.
Campoy, 71, rode five miles Saturday with her son and three grandchildren. They drove to Tucson from Guadalupe towing a U-Haul made for bikes.
All tribe members wore black T-shirts with the colors of their flag — blue, white and red — and the words "Fighting Diabetes One Mile at a Time" on the back.
Campoy said she was ready to do another five miles — but first, she had to get some water.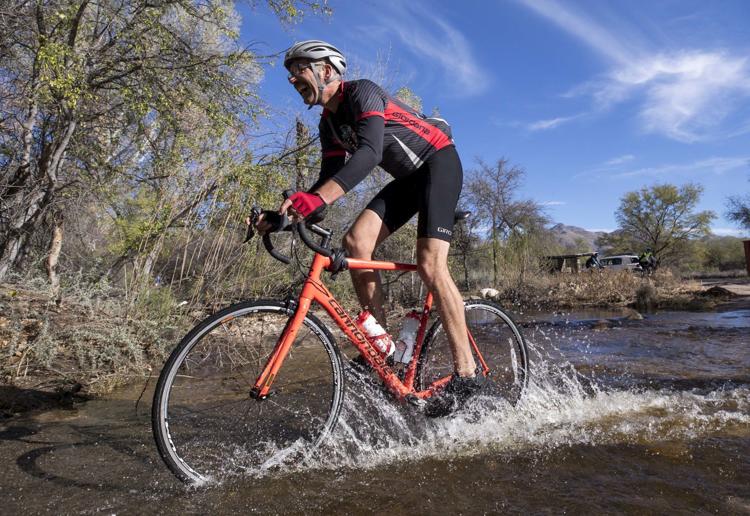 Former Olympian Nelson Vails put in 100 miles on Saturday, and looked like he could have knocked out another 100. Vails, however, said he was going to put his feet up and then join an after-party.
Vails was diagnosed with congestive heart failure a year and a half ago, and said he is doing well these days.
"It was fun, but it was difficult. Very, very difficult," he said. "I embrace getting older. Physically, I just can't do it anymore. Mentally, I'm ready. I think I am done with this. These guys are just too good. I'm just happy to be alive."