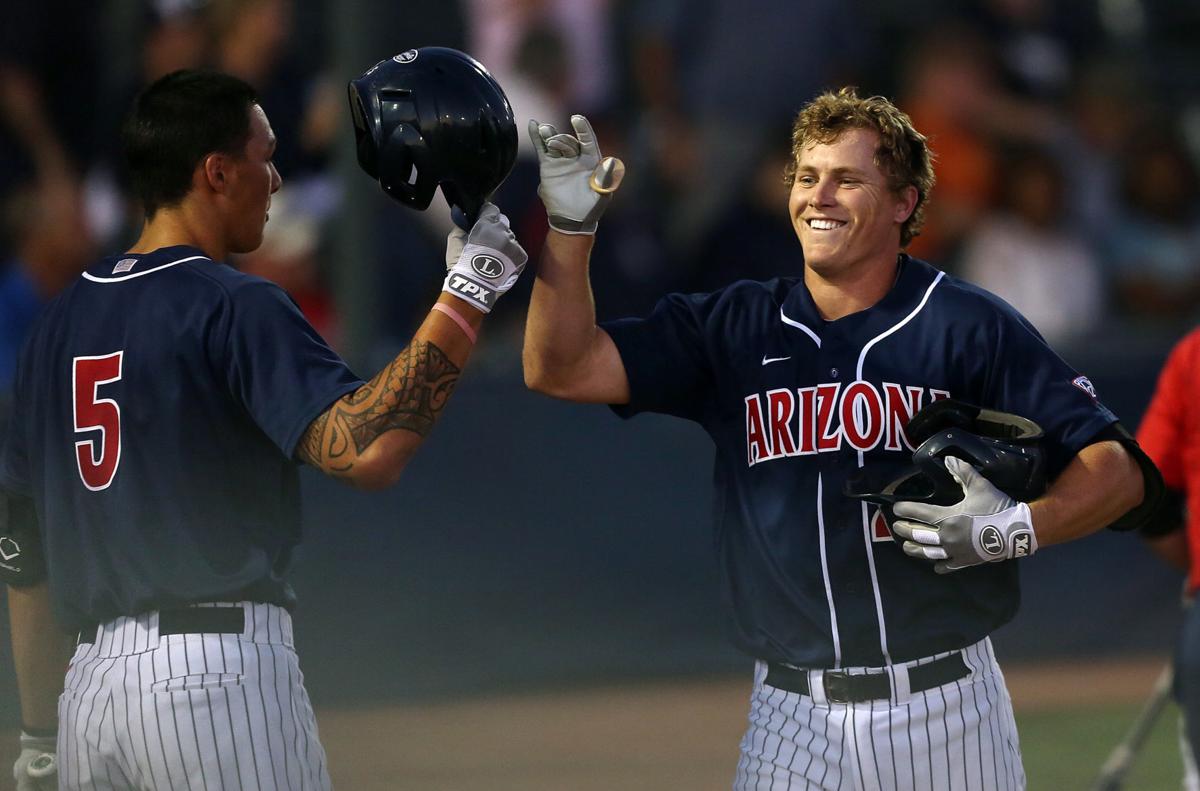 There are nearly 50 Southern Arizona products active in the minor leagues, and here's a glance at how some of them fared last week:
Batter of the week
Brandon Dixon, 3B, Louisville Bats (AAA)
Dixon is wrapping up his season with a hot streak that has him hitting .367 with 15 RBIs and 13 extra-base hits in his last 15 games. He started this torrid stretch with three home runs in a game against Rochester on Aug. 20.
The former Arizona Wildcats star went 7 for 22 last week with five doubles for Cincinnati's Triple-A ball club. Thanks to a significant boost in production the past three months, Dixon, 25, surely feels good about his first season in Triple-A.
He hit his 16th homer and 31st double of the year Sunday against Columbus in the first game of a doubleheader. Louisville's season ends Monday.
Pitcher of the week
Marcel Renteria, RHP, Brooklyn Cyclones (A)
When the Mets drafted Renteria in the sixth round in June, they told him he has major-league potential. And the Nogales native showed another glimpse of it last week.
Renteria, who's just 5 feet 11 inches but can reach 99 mph on the radar gun, earned his first professional save Monday, striking out the side to beat Vermont 2-1.
A standout for Pima College in 2014, Renteria has been shaky in short-season ball this summer. He's pitched seven shutout innings in four of his eight relief outings. His other four resulted in 12 earned runs in four innings.
Back in 'The Show'
Alex Mejia, IF, St. Louis Cardinals and Joey Rickard, OF, Baltimore Orioles
A pair of ex-Wildcats made their return trips to the majors when big-league rosters expanded to 40 on Friday.
Mejia played 10 games with St. Louis in June and July before being sent back to Triple-A Memphis.
He dominated International League pitchers once there, batting .351 with 30 RBIs in his final 44 games. He went 0 for 3 with a walk and a run Sunday against the Giants.
Rickard spent all of 2016 with Baltimore and another 94 games this year until a 13-game stint with Triple-A Norfolk last month. He's hitting .259 in 182 career major-league games.
On the mend
Jason Stoffel, RHP, Gulf Coast League Pirates (Rookie)
A season that started with a non-roster invitation to spring training ended for Stoffel on Saturday with a rehab appearance in the Gulf Coast Rookie League.
A shoulder injury sidelined the former UA star closer for nearly the entire year. Stoffel made his season debut for the Pirates' rookie team Aug. 17. He allowed at least one earned run in three of his four outings (16.88 ERA), including in Saturday's season finale.
Stoffel is Arizona's career leader in games pitched (99) and saves (29). He was drafted in the fourth round by the Giants in 2009.
The big numbers
.314/.397/.476The batting average and on-base and slugging percentages of Catalina Foothills High School graduate Luis Gonzalez for Class-A Kannapolis in August. Drafted in the third round by the White Sox in June, Gonzalez's slash line was far less impressive in his first 33 pro games (.203/.333/.288).
Be the first to know
Get local news delivered to your inbox!