The last time Robby Medel played baseball full-time and the team had to travel for games, the Arizona Wildcats' director of operations would take care of everything.
That's who would give Medel his boarding pass and meal money before every road trip.
Now with the Tucson Saguaros, Medel's travel arrangements couldn't be more different.
Medel and the rest of the team are in charge of their own travel arrangements, taking their own cars on road trips and staying at motels in different cities.
The drastic difference in resources and travel accommodations isn't lost on Medel, who considers his new reality in the Pecos League humbling.
"I went from being on a nationally-recognized team, being on ESPN, to playing in the Pecos League, and the only media we have is our head coach (Bill Rogan) writing Facebook posts after games," Medel said. "That's all we have. No one cares about us. We don't get any media coverage."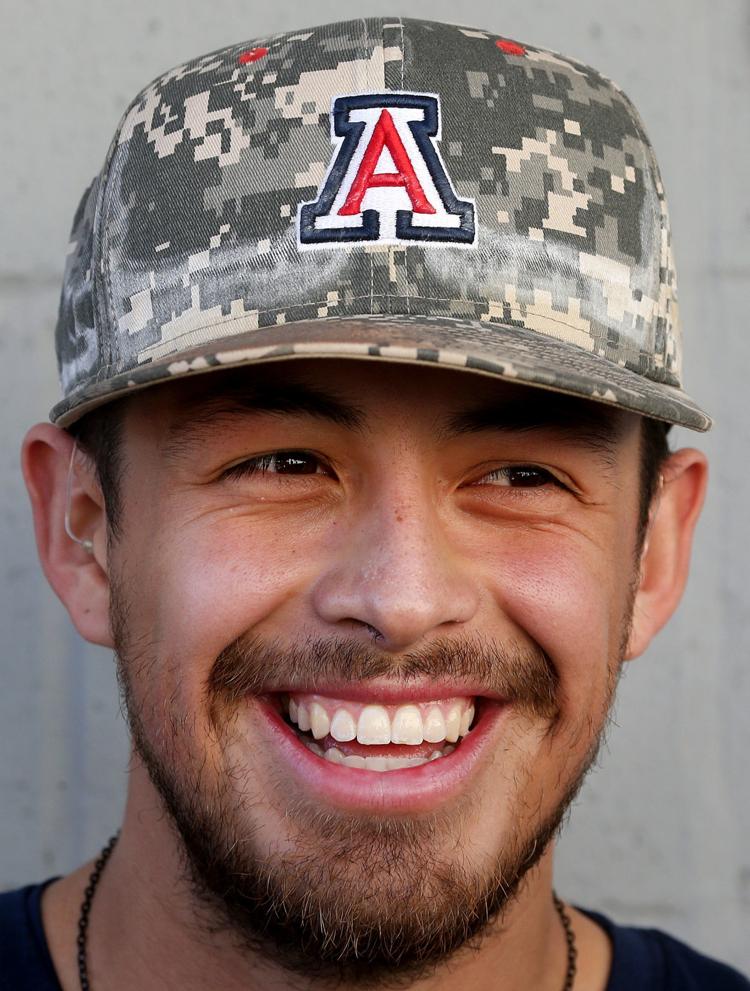 After graduating from UA in 2018, Medel waited to see if he'd continue his baseball career. The Texas native always said he'd only continue playing if he got picked up by a professional organization.
The 2018 MLB draft came and went, and Medel didn't hear his name.
"Basically, I said I was going to play men's leagues, but I would never pitch again because ... I felt like I lost the love for it," Medel said. "It just didn't really interest me."
Instead, Medel moved to Dallas and started working for Beto O'Rourke's senate campaign.
After O'Rourke's loss to incumbent Ted Cruz, Medel moved back to Arizona — this time to Casa Grande — and in with his grandparents. He started working in the freezer section of the Walmart Distribution Center. The pay was decent, but the work was miserable. Soon, Medel started wondering what else he could do.
It wasn't until he started playing catch with his dad that Medel realized his pitching arm was still holding up. That inspired him to start getting back into the sport, and he made some calls to the Tucson Saguaros.
"It's Pecos League — I never thought I'd be here," Medel said. "I told myself I'd never do it. I told myself if I didn't get picked up by an affiliated team, I would never play again, but it's my love for baseball that brought me back."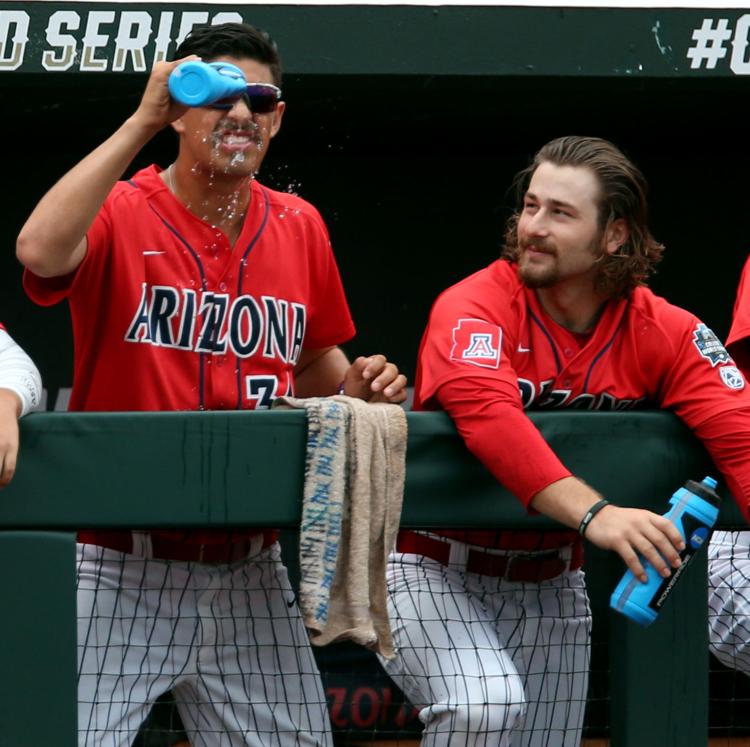 Even though he had never cared to play independent baseball, Medel thought he'd take a summer to play baseball full-time again and see where the opportunity could take him.
Medel joined the 2019 roster, became the team's ace and took on the role of pitching coach.
"It's really cool because I get to make small decisions in games or before games," Medel said. "Coaching is something I've sort of thought about before and it's kind of cool that I just walked in and they were like, 'Hey, do you want to be our pitching coach? Because you kind of seem like you might know a lot.' I was like, 'Sure.' And I did it."
Now, having to commute from Casa Grande for practices and home games, Medel couldn't be happier for the situation he's in.
"It was just easy for me because I love Tucson and I love baseball," Medel said.
Because his family has moved from Texas to Arizona, they can watch him play and make his 50-minute commute from his grandparents' house to Cherry Field worth it.
Once the season is over, Medel will reevaluate his playing career and see if there's still more to give or if he'd like to go in a different direction.
For now, Medel is enjoying the humbling experience of playing for the Saguaros and getting to meet players from all walks of life. At Arizona, or other big-time programs, most players were funneled to reach that level of competitiveness, Medel said.
"So it's kind of cool to hear the stories and get to know people and why they still play baseball (with the Saguaros)," Medel said. "My story is way different from everybody else's. I played down the street. I made viral videos. And now I'm playing in the Pecos League."