Boxing
Family matters to Alfonso Olvera, the father-of-four highlighting next week's fight card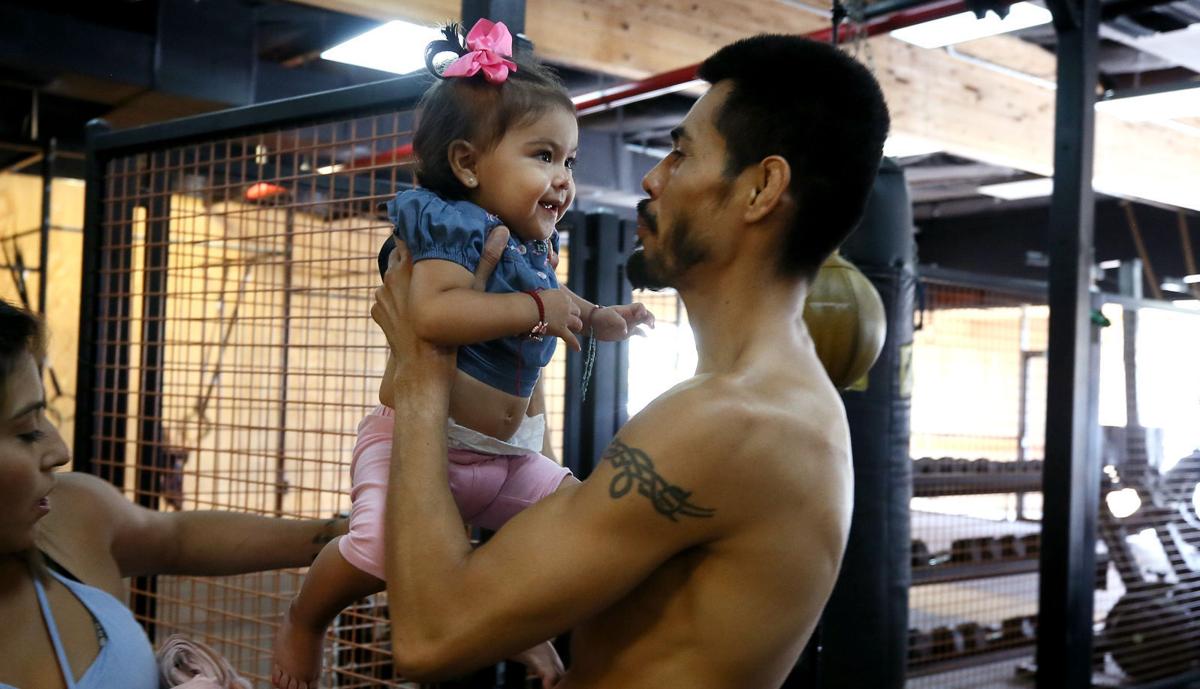 Alfonso Olvera walked around the Boxing Inc. gym on Thursday afternoon dressed in bright blue shorts, a white tank and black Nikes. His children played nearby, taking punches at bags and sparring with each other.
Olvera is one of the two fighters on the main card for the July 21 Guerra de Gallos, a boxing event at Casino Del Sol. He'll take on Wilberth Lopez. But while boxing is important for the 28-year-old Olvera, it's family that really matters.
Olvers and his wife, Ashley, have four kids ranging in age from 14 months to 8 years.
Olvera wakes up extra early to squeeze in an hour of running before starting his job as a jojoba oil extractor at 6 a.m. The Nogales, Sonora, native, who moved to Tucson at age 10, rests a bit after work, spends time with his family, then leaves to work out again.
"You can't miss that (family time)," Olvera said. "Family is the most important."
Olvera's 8-year-old son Jacob will even join his father for workouts. After the workout, he makes sure to spend more time with his three daughters and wife before they get ready for bed. Jacob Olvera is already fighting competitively; he has four bouts under his belt.
Olvera's wife, Ashley, said she loves supporting her husband and including their kids.
Along with Jacob, their second-oldest Giselle also wants to fight.
Ashley Olvera wasn't completely new to boxing. As a kid, she would watch fights with her dad, who was a huge fan. But she lost track of the sport as she grew up.
It wasn't until Alfonso said he wanted to pick up boxing seven years ago that the sport made its way back into her life.
"At first I wasn't convinced. I dropped him off at the gym and I didn't think that he would make it this far," Ashley Olvera said. "I went into the gym one time and I saw him spar. When I saw him sparring, I was like 'I like it,' and then I started going every day to watch him."
Ashley, who's been married to Alfonso for 10 years, says it's been an incredible journey. Next week's fight could prove to be a highlight.
When it was Alfonso's turn in the ring during Thursday's open practice, he jumped rope before moving on to shadow boxing and eventually sparring with his trainer.
Although the kids won't be able to attend next week's fight, Ashley said they're really excited for their dad to be part of the main event.
And as far as continuing the family support, Ashley said the Olvera family is going to keep encouraging Alfonso as long as they can.
"I'll be behind him 100 percent, no matter what," Ashley Olvera said.