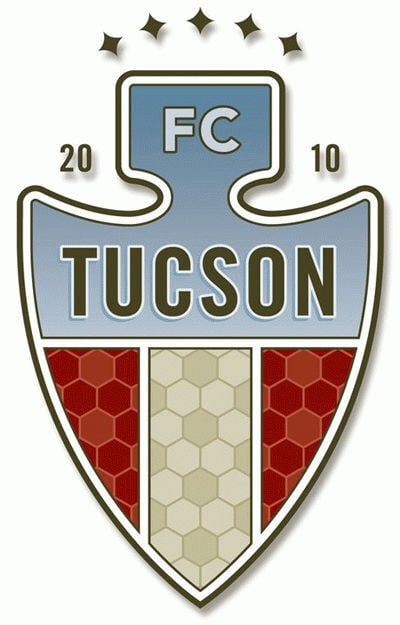 Since before the inaugural USL League One season started, FC Tucson had one goal in mind: win at home.
After ending its home opener in a draw and losing the next game at Kino North Stadium, FC Tucson ended its three-game homestand in a 2-0 win against Lansing Ignite FC on Tuesday night.
It is also the team's first league win since the season opener March 30.
"It's always good to win," coach Darren Sawatzky said. "One, we had a couple of loans come down from (Phoenix) Rising, which was awesome. We get to service that and help them get better. But the spirit of the team is obviously better when you win."
FC Tucson (2-2-1) will continue its season May 11 at the Richmond Kickers before coming back home May 18 to host Chattanooga Red Wolves SC.
Lansing Ignite FC was almost the first to score. Nick Moon netted the would-be goal in the 19th minute, but it was disallowed due to offside.
Instead, FC Tucson ended up getting on the board first on a jam-packed play.
After breaking away, Jose Terron passed to Devyn Jambga, whose shot went wide right, but stayed inside the pitch.
Joey Calistri recovered the ball and passed Terron. Terron's header got through Langsing Ignite FC's defenders and made its way to Jambga for a second-chance shot — and this time was able to score from the left side.
"It was my first professional goal, so it was awesome to get it in the first half and kind of relieve a little bit of pressure that we were feeling during the game," Jambga said. "It was an awesome feeling and can't really describe it. I kind of lost myself in the goal."
A foul on Calistri just outside of the box allowed Devin Vega to take a free kick, which went into the right corner, and added an insurance goal in the 62nd minute.
Although Lansing Ignite FC dominated the game's possession (66.3%), the game was even on shots (14-14).
The possession disparity was never a concern for Sawatzky.
"Last time I checked, the amount of possession never won a soccer game," Sawatzky said. "Right now we've been giving up goals that we shouldn't. So, we chose to give them the space in front of us. When you do that, they have a lot more possession, but they're not going anywhere."
Defender Austin Ledbetter returned to FC Tucson after a one-game loan to Phoenix Rising FC, while Vega, Calistri and Ben Spencer were sent over from the parent club.
Be the first to know
Get local news delivered to your inbox!