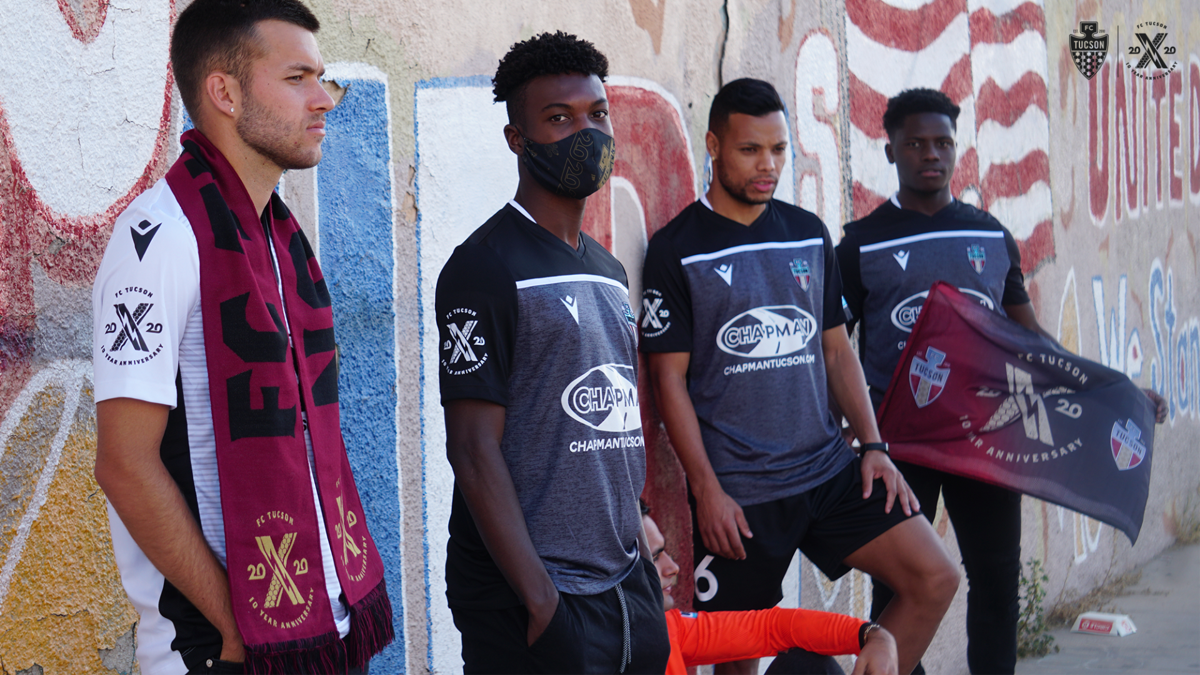 After spending the first two weeks of its USL League One schedule navigating cross-country road trips to Florida and Tennessee, FC Tucson is home.
The Men in Black will host Union Omaha at 7:30 p.m. Saturday in the first home match of the club's shortened 2020 season.
While fans aren't allowed at Kino North Stadium to watch the city's first professional sporting event since mid-March, the club is planning something for fans looking to celebrate together. The team will host a "Drive-in Watch Party" at El Toro Flicks downtown. Fans can watch on the big screen from their cars. Tickets are $15 each or $40 per car, and can be purchased at FCTucson.com/tickets. Gates at the drive-in open at 6:30 p.m., one hour before the game starts. The first 100 fans will receive a team flag. The match can also be streamed on ESPN+.
The USL League One season was delayed for months due to the coronavirus pandemic, which has limited and in some cases canceled sports leagues worldwide.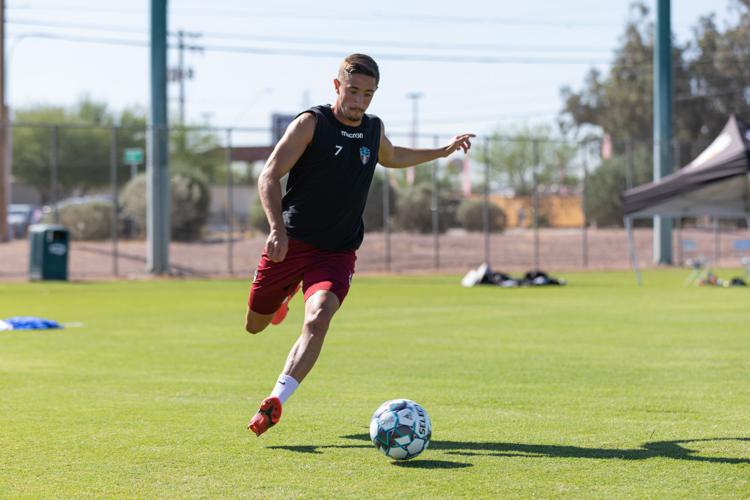 "We think this is going a great way to do the best we can to celebrate the home opener," said Jon Pearlman, FC Tucson's director of soccer operations.
FC Tucson (1-1-0) split its first two matches, winning at Fort Lauderdale CF on AJ Valenzuela's last-minute goal before falling 1-0 to the Chattanooga Red Wolves SC in Tennessee.
The Men in Black know they need to play well at home, especially considering what's around the corner. The club will play three straight road matches starting next weekend. It won't play its next home match until Sept. 5.
"Getting three points at home is always important. It's not easy playing away," forward Giovanni Godoy said.
Godoy did not play in last week's loss but believes that "getting a chance to play at home finally, it's a good time to get three points."
FC Tucson coach John Galas said he expects his team to have a more well-rounded performance after last week's loss. The Red Wolves scored early in the second half, and the Men in Black appeared to lose their edge down the stretch.
Galas said the message to his players this week has been to show up with "better energy, not being complacent" in order to avoid back-to-back losses.
FC Tucson will be without center back Sam Biek, who has been ruled out because of bronchitis.
Players have gone weekly COVID-19 testing since play began, reporting zero positive cases.
Be the first to know
Get local news delivered to your inbox!