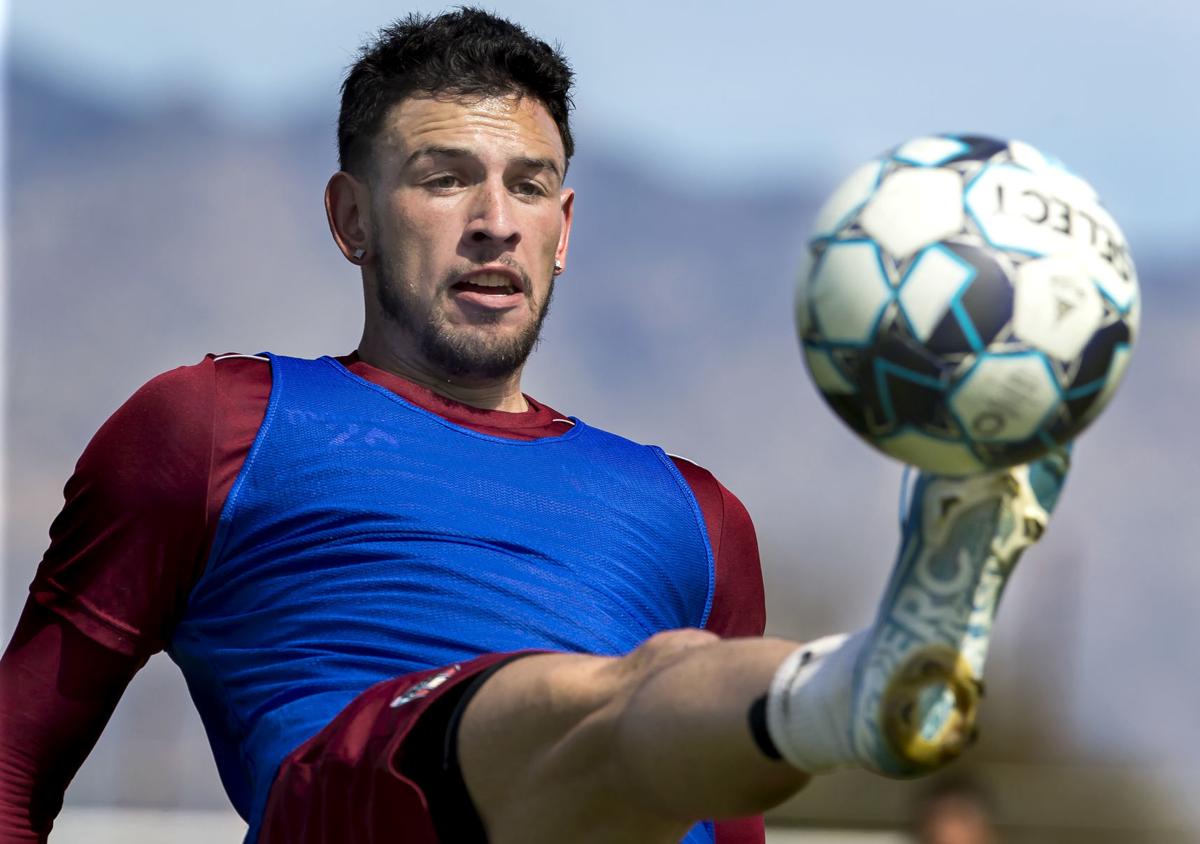 "Take Your Daughter to Work Day" came a few months early for FC Tucson, when player AJ Valenzuela's childcare plans fell through.
For one day last month, 4-year-old Adris took pictures and played with the coaches' trophies. As her dad received treatment for a minor injury, she kissed it and made it better. Or something like that.
"She was in the training room with the trainers and helping me with my little injury," Valenzuela said.
Valenzuela, 21, signed with FC Tucson last month, but he's no stranger to the Old Pueblo: The 6-foot-3-inch defender attended Desert View High School, playing all four years on the varsity team and helping the Jaguars reach the state tournament for the first time in 20 years.
After graduating in 2016, Valenzuela played two years at Pima College, where he was named an NJCAA and United Soccer Coaches First Team All-American. He was also named the ACCAC Region I Player of the Year.
In the spring of 2018, Valenzuela joined FC Tucson's Premier Development League team. He spent the summer playing in USL League Two, scoring three goals in his 11 matches before leaving Tucson for San Diego State.
"I have family in Anaheim, so that was really nice," Valenzuela said of his time at SDSU. "Just being in San Diego and having the opportunity to play over there for the school was a blessing."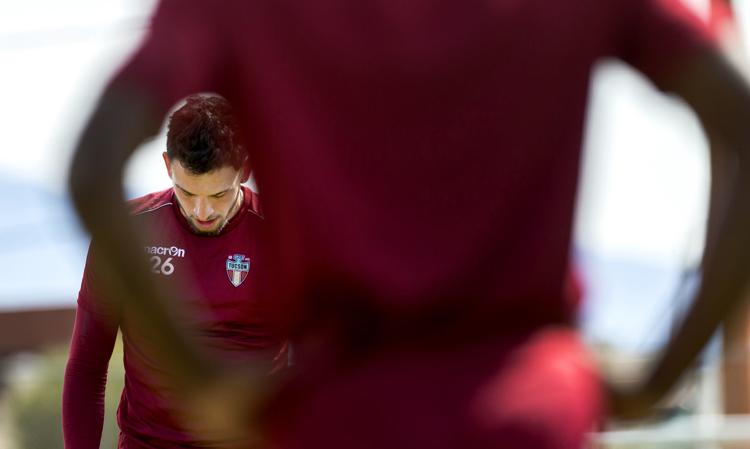 Valenzuela played 32 matches during his junior and senior seasons with the Aztecs. He then returned to FC Tucson, which had matured during his time away. Last year marked the Men in Black's first season in USL League One. The team is now professional, a change from when Valenzuela — and other college kids just like him — suited up two years ago.
Valenzuela said that he feels lucky to be back in Tucson as a pro.
"There's no words to describe how lucky I am to be able to play for my own hometown," Valenzuela said. "Growing up, as a little footballer, you just hope to play. To be able to play for your hometown is a blessing."
Valenzuela manages his packed schedule, which includes practices, games — FC Tucson opens its season March 28 against Toronto FC at Kino North Stadium — and travel. Adris' mother lives in Tucson, and she and Valenzuela co-parent though they're no longer in a relationship. Adris, with her curly, brown tendrils, sparkling eyes and broad smile, is the spitting image of her father.
"The benefit of being a student-athlete is that it helped me manage my time," Valenzuela said. "Even when I was here for my junior college at Pima, I had to manage my time because I was spending time with (Adris) and school and soccer."
Adris stayed in Tucson while Valenzuela played at SDSU, though the two stayed in touch. Valenzuela and his daughter frequently video-chatted on FaceTime; she also visited her Southern California.
Valenzuela calls his daughter "amazing."
"Me and her mom have a little class session we take her to on Wednesdays, and she's learning everything new. She drives me crazy," Valenzuela said with a laugh. "She puts a smile on my face and she's something I live for."
Of course, Valenzuela has introduced his daughter to soccer, too.
"She loves being outside, so we like to go to the park and pass the soccer ball around," Valenzuela said.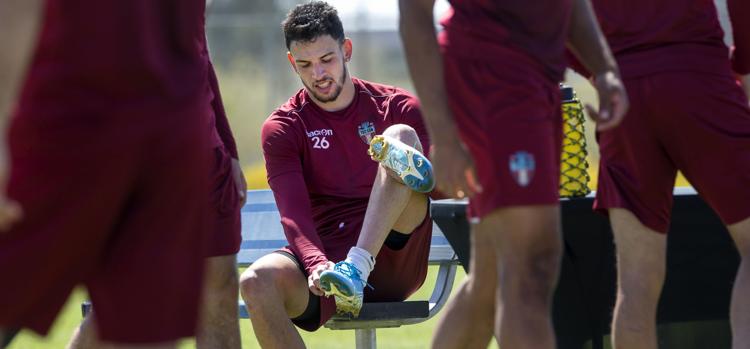 But soccer wasn't Valenzuela's first love. He grew up with cowboys on both sides of his family, and his parents still own a ranch in Vail. Valenzuela says he would have competed in rodeo, like many of his family members do, if it wasn't for soccer.
"My favorite event to watch is bull riding, so I feel like I would have done bull riding or team roping," Valenzuela said. "My tata is a straight cowboy, so he would call me 'City Cowboy,' since I was always in the city for soccer. It's always stuck with me."
Valenzuela returned to his rodeo roots a few weeks ago, riding on FC Tucson's float alongside new team president Amanda Powers in the annual Tucson Rodeo Parade.
"One day I came to tryouts wearing my cowboy stuff, because we just got back from church, and Amanda asked me if I wanted to get involved," Valenzuela said.
"I remember waving to everyone on the carriages when I was little, so just waving at the kids and remembering that used to be me, that was great."
Valenzuela said he's looking forward to FC Tucson's season, which unofficially kicks off with a March 19 jersey release. Valenzuela, Powers and the rest of the team hope to pack the stands for the upcoming season.
"(Amanda) came from New Mexico to Tucson and saw something here. I feel like if not for the players, do it for her, because she's put everything into it," Valenzuela said.
"I hope that all the fans can see that and come out and see some good soccer, because I feel like this team is going to have a really good season."
Contact reporter Caitlin Schmidt at cschmidt@tucson.com or 573-4191. On Twitter: @caitlincschmidt
Be the first to know
Get local news delivered to your inbox!