The Tucson Sugar Skulls are the new kids on the block in the Indoor Football League. And although the expansion team is off to a 2-0 start, there is still plenty to prove.
Tucson will receive the biggest challenge of its young history on Saturday, when it takes on the powerhouse Arizona Rattlers in Phoenix. The game is scheduled for a 5 p.m. kickoff.
"We're not the coaching staff to downplay big games. I'll tell them off the rip, 'Hey this is a big game, don't let your underwear get in a wad,'" Sugar Skulls coach Marcus Coleman said. "If we go down and take care of business, we are one step closer to our goal, which is playing in that last game of the season. If you're not thinking about that, then you don't have a competitive spirit."
The Rattlers are led by coach Kevin Guy, who has won four league championships since joining the team in 2008. The Phoenix sports institution is the only franchise to win a championship in both the IFL and Arena Football League.
Guy is also, along with wife Cathy, owner of the Sugar Skulls. They both were in the stands for last week's home opener, a win against the Bismarck Bucks that drew 5,198 fans to Tucson Arena.
The setup — one coach owning another team in his own league — is unique. But Kevin Guy made it clear this week that coaching the Rattlers is his top priority.
"What we do in Tucson has nothing to do with the Arizona Rattlers," Guy said. "It hasn't really hit me because there is so much going on with the Arizona Rattlers, I haven't even had time to stop and think about it. … There's always separation."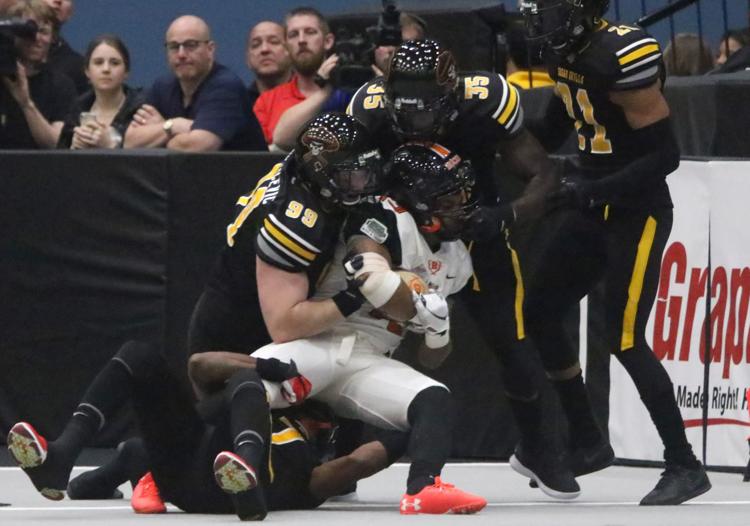 Sometimes, the separation is physical. Cathy Guy has relocated to Tucson to help run the Sugar Skulls, while Kevin continues to live in Gilbert — or, as he calls it, "North Tucson." The Guys' daughter, Alexa, is a high school junior with plans of attending the UA. The Guys plan to relocate as a family when Alexa enrolls in college; their son, Kody, plans to attend high school in Tucson.
Guy is all-in when it comes to The Old Pueblo. It's one of the reasons why he first explored putting a team here, and then pushed for it to join the IFL and not the other two major indoor leagues.
"We wanted Tucson to be in this league," he said. "It's all about growing the league and I thought Tucson deserved an opportunity to have a team."
Guy and his Tucson partners — minority owner Ali Farhang, executive director Mike Feder, sales director Rob Gallo and media relations director Jay Gonzales — learned from the experiences of past, failed professional teams.
"What I found out was when teams went down there, they didn't make it about Tucson," Guy said. "This team had to be about Tucson. All of my people that I partner with are Tucson people. We're gonna make this about Tucson so it can become sustainable for the future and built for the long haul. There's nothing counterfeit about me. If I tell someone I'm gonna do something, I'm gonna do it. We're committed toTucson because I'm invested in Tucson. We put our money where our mouth is."
Guy received the OK from Rattlers owner Ron Shurts to pursue the Tucson team. The IFL has rules in place to prevent collusion between franchises. Commissioner Mike Allshouse said last summer that Guy's reputation in the league made the expansion to Tucson — and the coach's continued role with the Rattlers — an easy "yes."
"It works because of integrity," Guy said. "If everyone thinks there is a conflict, then that's how they feel. I certainly don't feel that way. We're partners off the field and we only compete on game day."
Now that the first matchup between the two Arizona IFL franchises is here, the Sugar Skulls and Rattlers are focused on the game.
"We're worried about the Rattlers players versus the Sugar Skulls players. And the end of the day, that's it," Coleman said. "The business side turns off and we turn into competitors."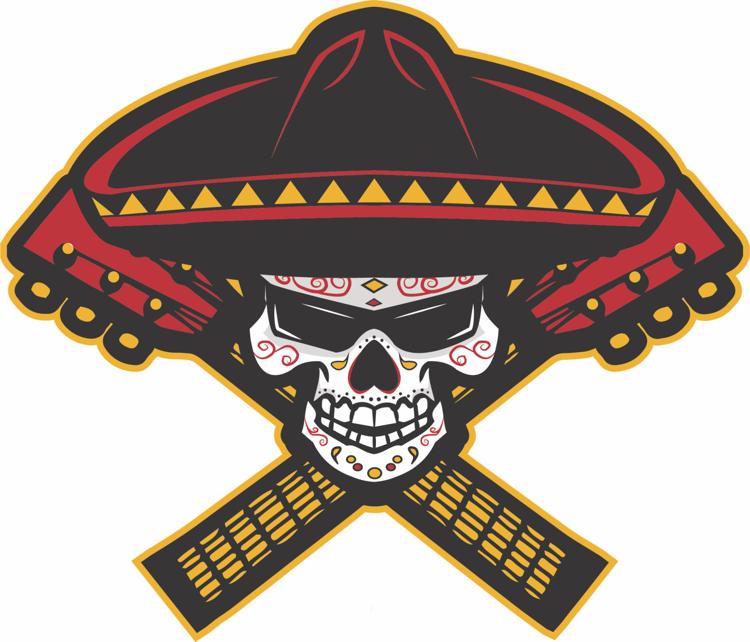 The Sugar Skulls will face a road test at Talking Stick Resort Arena, a venue with a capacity of 18,422. The team set a single-game attendance record of 18,381 fans last year against the United Bowl champions Iowa Barnstormers.
Coleman was there, serving as Iowa's defensive coordinator.
"It gets so packed and loud and crazy. I love it, to tell you the truth. I think it's a great environment," Coleman said. "Hopefully it'll be rocking this weekend because it's the Sugar Skulls versus the Rattlers. Tucson versus Phoenix."
Sweet nothings
Sugar Skulls quarterback Matt Behrendt was named IFL Offensive Player of the Week after completing 19 of 25 passes for 234 yards and a league-high eight touchdowns in last weekend's win against the Bucks. Behrendt is fourth in the IFL averaging 150.5 passing yards per game.
Former Arizona Wildcats Steven Gurrola will start at center for the Rattlers on Saturday. Gurrola last played at UA in 2014, when the Wildcats fell to Boise State in the Fiesta Bowl.
Tucson cornerback Dee Maggitt Jr. is expected to return after missing last week's game with an ankle injury. Maggitt won IFL Defensive Player of the Week honors two weeks ago after recording two interceptions against San Diego.
Rattlers running back Jabre Lolley leads the IFL with 87.5 yards per game and seven rushing touchdowns.
The Sugar Skulls have three former Rattlers on their roster: Behrendt, running back Shad Thornton and defensive lineman Michael Kluge.