As Pima College's head women's basketball coach, Todd Holthaus has watched players become All-Americans, referees and even firefighters.
All it took was a pair of scissors and penny for Holthaus to see something a player had never done before.
A First-Team NJCAA Division II All-American and ACCAC Division II Player of the Year each of her two seasons with Pima before transferring to play her final two seasons at Alaska-Anchorage, Sydni Stallworth came back to Tucson this summer with the goal of playing professionally. Tryouts overseas were expensive, and her schedule wouldn't allow the former Palo Verde High School star to work a normal job to pay for them.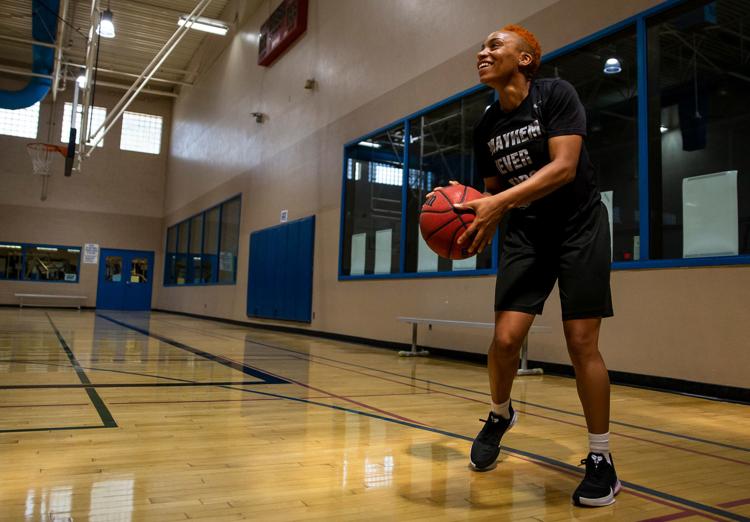 "I knew I was going to be in Tucson for a while and I didn't want to rely on my parents too much," said Stallworth. "I try to take things into my own hands and make things for myself so I was just on Google looking for little jobs and things on your own schedule when I came across them."
That's when Stallworth turned to Cutco, selling knives and using her commission to finance her journey and chase her dreams.
"I was one of her first customers," Holthaus said with a laugh. "I'm so used to the basketball and student version of Syd, but she gave a half-hour presentation that was as impressive as anything I've ever seen her do. She can tell you the strengths and weaknesses of each knife."
At one point during the presentation, Stallworth grabbed a penny and cut it in two using a pair of Cutco scissors; one of the halves remains on her former coach's desk.
"It's such a funny thing to have kids come in and ask what the deal is with this half of a penny sitting on my desk, and being able to say that was something Sydni did is so crazy," Holthaus said, "because it is something they would never guess."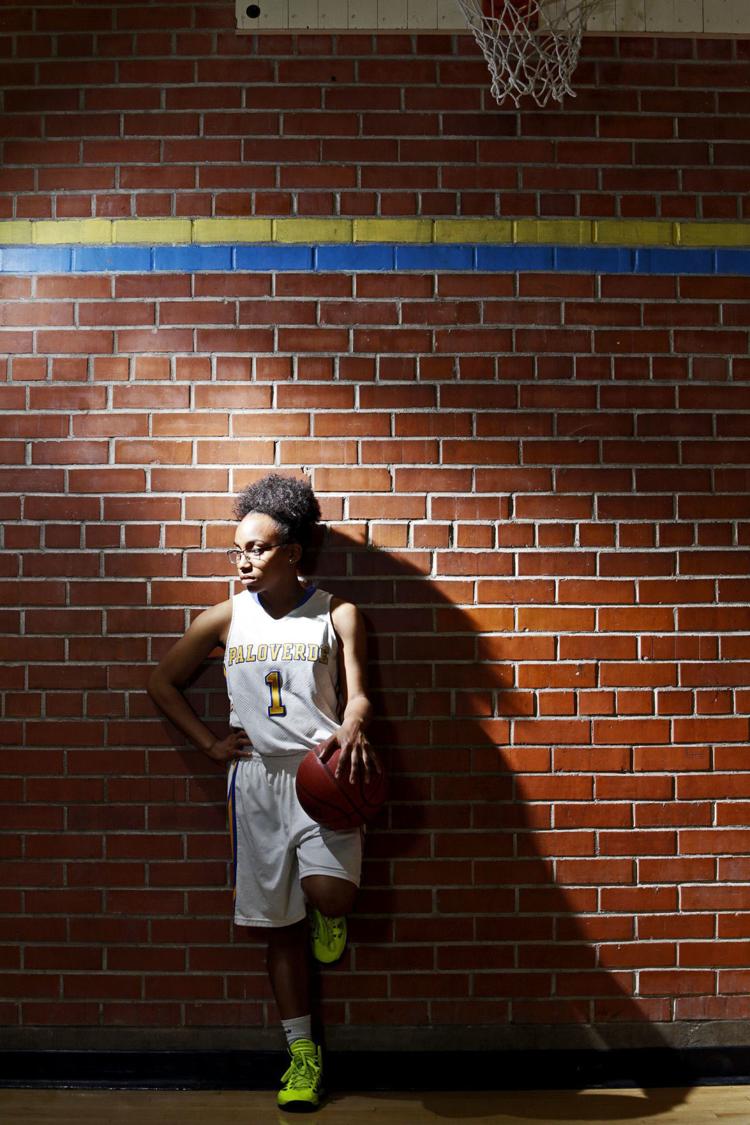 While it's maybe not the most glamorous way to make a living, Stallworth made the experience her own. Working for the company helped her travel to Puerto Rico for a tryout that was streamed live for coaches to see. A team from Australia contacted Stallworth soon after with a contract offer.
Even though the offer has been put on hold due to some paperwork issues, Stallworth's experience hustling with Cutco has been no different than her experience hustling on the court. The 5-foot-3-inch guard came off the bench as a junior at Alaska-Anchorage, averaging 5.8 points and 2.2 assists per game; those numbers improved to 9.7 points and 3.2 rebounds per game as a senior, when she started 27 of the Sea Wolves' 33 games.
"I think the biggest thing is you're going to get out of it what you put into it," she said. "It's no different than basketball or anything in life. You sell at first to people you know and then build references from there, but I actually gained a lot of knowledge on finances and stuff like that from being around older people."
It's that mindset that has allowed Stallworth to be a winner no matter where she goes.
At Palo Verde, she made the state playoffs three years, with a trip to the semifinals as a freshman. She was part of a Pima program that finished No. 3 in the country in her first season. In two seasons at Alaska-Anchorage, she lost just eight games.
"With a winning program you're always going to have adversity," Stallworth said. "It's not always going to be easy or fun. I think the biggest thing you have to carry is that positive mindset and the goal that you have at hand regardless of what the circumstances are."
Said Holthaus: "People overlooked her because of her size and automatically assumed things. One muscle you can't measure is size of her heart. She has a relentless motor and has always been determined to do whatever she puts her mind to."
Stallworth hopes her journey will inspire the future of women's basketball in Tucson as well. She trains with many of the younger players on the Tucson Rattlers AAU program run by Holthaus.
"Sometimes after practice, Coach will ask me what I thought," Stallworth said.
"Coming from a higher division, it is different to look at high school games and practice because the games, pace and focus are so different. He'll ask me to tell the girls what I think and it puts me in a position to coach them a little. I tell them if they want to get to that next level, what they are doing now is not enough. It is a pride thing to show girls where they can be if they really want to get there."