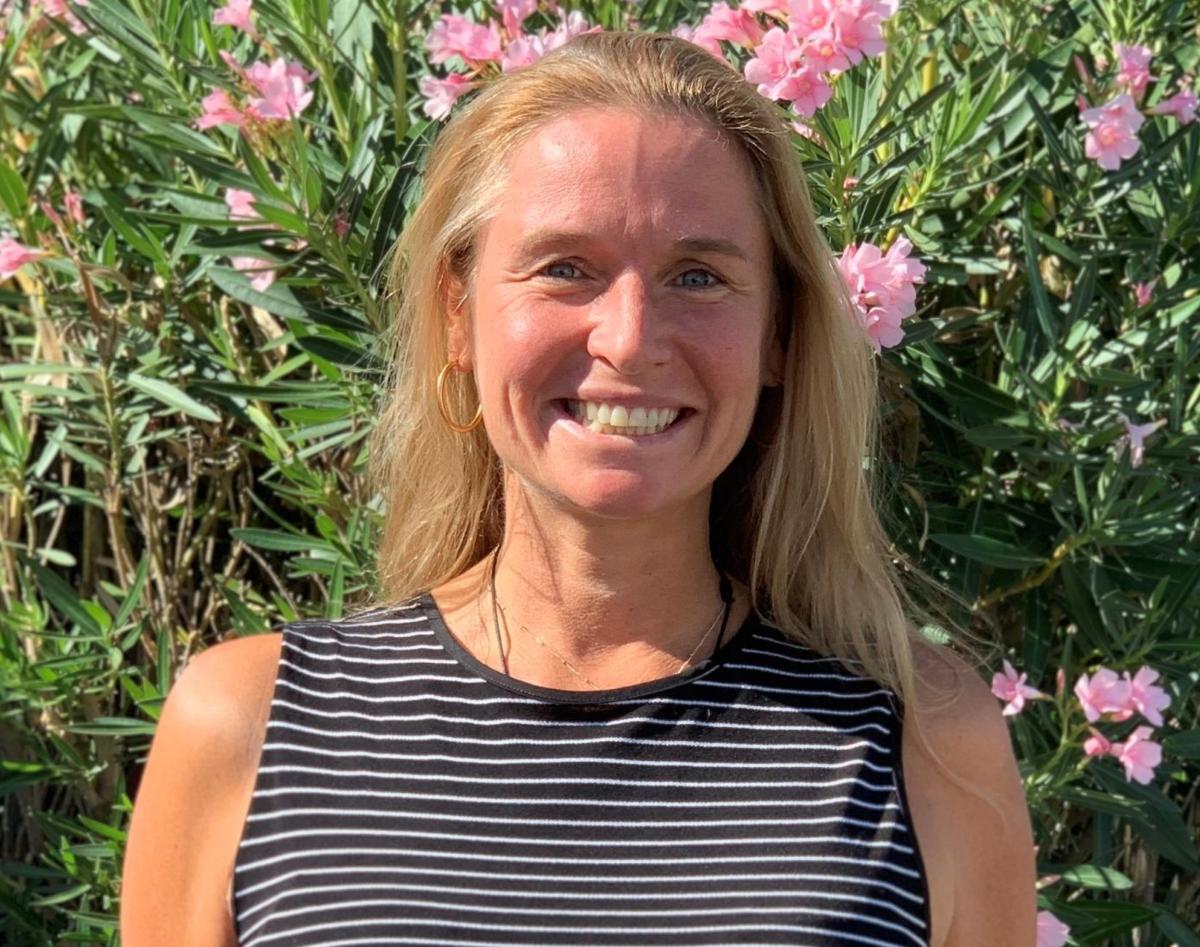 Katy Pradella is no stranger to golf.
She grew up in Ponte Vedra Beach, Florida, home to TPC Sawgrass. Pradella's dad, Andrew, put on putting challenges for Pradella and her sisters, Sharon and Annie. Her stepmom, Joan, worked for the PGA Tour in an operations role.
Pradella said that when you grow up in Ponte Vedra Beach, you "go to the beach, you play golf. It was in our blood."
Still, Pradella had no idea as a girl that she'd eventually work in golf — or become the new executive director of the Tucson Conquistadores and the tournament director of the Cologuard Classic. She replaces local golf institution Judy McDermott, who has been named The First Tee of Tucson's first full-time executive director.
"It's amazing. I never thought I'd be in this position so quickly and come this far," she said. "I'm very humbled by the experience and by all of the mentors in my life, who helped me get here. And I've never taken any of that for granted."
Pradella, 42, first started working for the Charles Schwab Cup Championship as a way to pay the bills so she could keep living in San Francisco.
"When I started, I was answering the phone — I didn't know what to do," she said. "Then I was like, 'I'm pretty good at that.'"
She went from answering phones to working with volunteers and managing events. With the help of mentors, such as Norma Long and others at the PGA Tour, she moved on to The Northern Trust Open in Los Angeles. She spent seven years there before moving on to the Invesco QQQ Championship, a PGA Tour Champions event in Ventura County, California. She stayed there for nearly four years.
The job of a golf tournament director is not easy, and it can be even harder for women. Pradella is one of just four women to lead PGA Tour Champions Tour events in 2020; there are only three on the PGA Tour.
She called the chance to replace McDermott "the perfect opportunity at the right time for me."
"It was a long time building — 17 years working with the Tour to be in a position at the age of 42, to become an executive director and really push past that glass ceiling and make something for myself," she said. "And it was the best opportunity I've had in my life. It's something I am really proud of."
Pradella's favorite part of golf is the fan experience.
"It's the parking, the shuttles, how they enter and how they give their tickets. Is it wireless to get in — mobile ticket and scanning-type of ticket distribution?" she said.
"What does it look like? How do we make the experience better? What are they doing on the course? Where are they getting their food? And when they leave, I'm a big person on thanking them for attending, being part of the event."
Pradella had a connection to Tucson and the Conquistadores before the call came. As an employee of the PGA Tour, she helped work the WGC-Accenture Match Play Championship at Dove Mountain. The Conquistadores' focus on giving back to charity really stuck with her.
Pradella returned to Tucson for the Cologuard Classic when she was working the Invesco event. They wanted to see how other PGA Tour Champions events were run.
During the interview process — which started with a conversation and turned into a short-term tryout — Pradella wanted McDermott's approval. After all, she was going to sit in the chair of a Tucson legend.
"I wanted to make sure Judy was in a good place because knowing her and what she's built here … she's always been a good friend, a good colleague and somebody I trust a lot," Pradella said. "Judy is Tucson golf. She is a strong and confident woman in business and to me that's somebody I would have wanted to aspire to be like her. I was fortunate to get to work with her. She was always opinionated at the right times, offered great advice at the right times, but willing to be flexible. And that's the most important part of working for an organization. You need to listen to all points of view and sift through all the changes. Then even if your suggestion isn't the one that's used, you need to be willing to move forward. She always did with grace.
"When I think of Arizona golf, I think of Judy."
Be the first to know
Get local news delivered to your inbox!