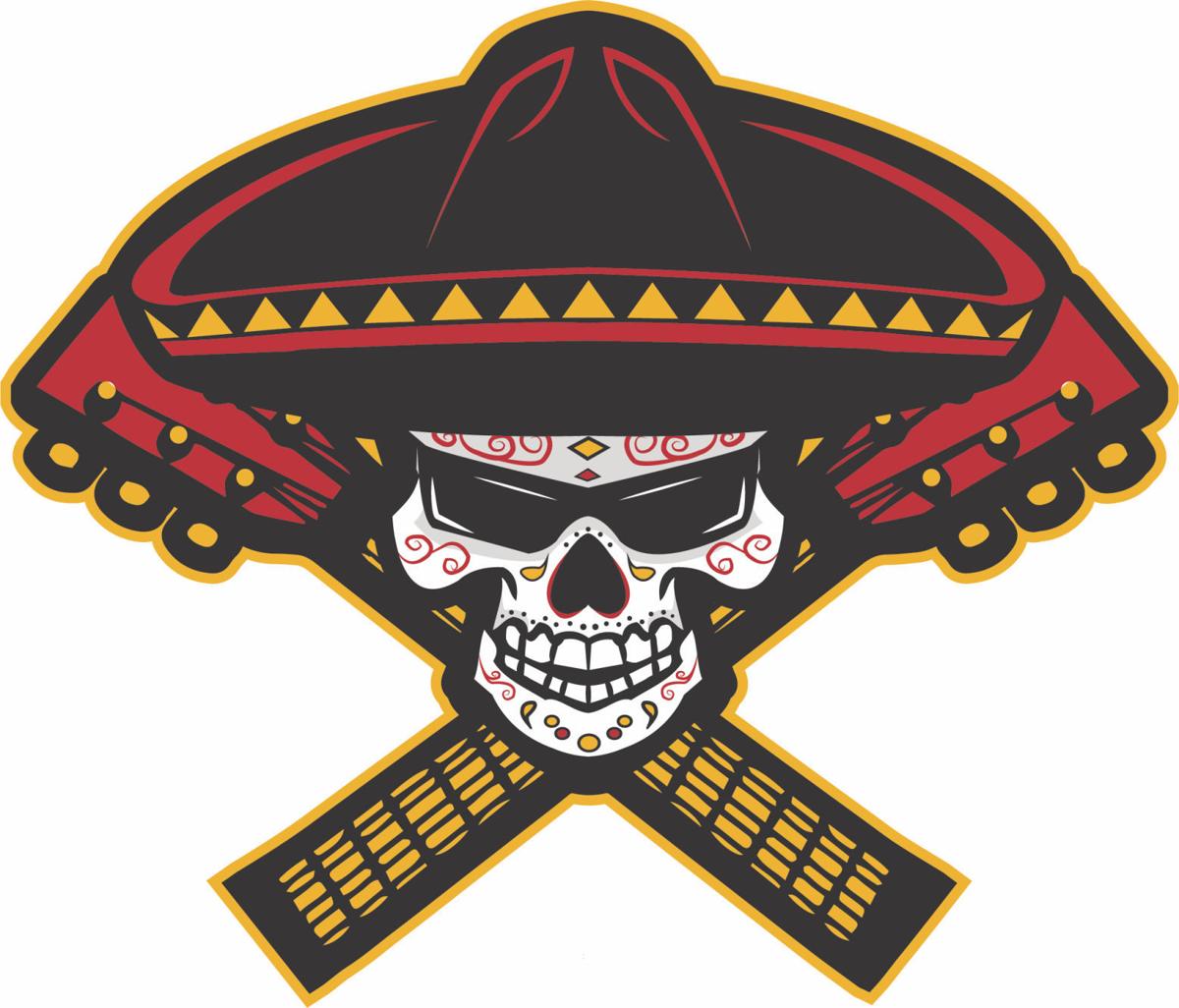 One question a handful of Tucson Sugar Skulls players struggled to answer before traveling to Moline, Illinois, was identifying their opponent's mascot, the Quad City Steamwheelers.
Sugar Skulls linebacker Zach Allen said, "It sounds like a water tower that spins or something. A train?"
When asked the same question, Tucson wide receiver Rico Brown pursed his lips in deep thought before looking at head coach Marcus Coleman for some assistance before guessing a Steamwheeler has "something to do with a train."
Coleman, with four years coaching experience at the Indoor Football League level, smirked because he knew exactly what a Steamwheeler is.
"It's a boat. That's easy," Coleman said.
Answer: The team is named after sternwheelers, large steam paddleboats that can be seen on the Mississippi River that separates the Iowa-Illinois border.
One question Tucson would rather answer is how can the Sugar Skulls get back to its winning ways?
After suffering back-to-back losses to the Nebraska Danger and most recently in-state rival Arizona Rattlers at Tucson Arena, the Sugar Skulls (3-3) aren't hanging their heads on the low points of the inaugural season.
"As a team, we don't look down on the losses. We always look forward and prepare for the future and win as many games as possible moving forward," Allen said.
"Even though we took two losses, we learned a lot from those losses. We picked up on a lot of things we can correct. This was one of the best weeks (of practice) we've had all year."
Dwelling on the past isn't an option.
"A lot of people are frustrated about the losses, but we just take it as a learning experience and grow from it as a team," Brown said. "We just have to stick to the script the coaches give us."
Despite a .500 record, the Sugar Skulls have the top total offense in the IFL, producing 275.7 yards per game and a league-best 170.5 passing yards.
So what gives? Turnovers and mental breakdowns on defense.
Before the loss to Nebraska on the road last week, Tucson quarterbacks Matt Behrendt and Jake Medlock had yet to throw an interception. Then Behrendt tossed two interceptions against the Danger while Medlock threw one with a chance to win the game just under a minute left in regulation.
Starting under center last week against the Rattlers, Medlock accounted for six touchdowns, but two costly interceptions in the fourth quarter, including one that was returned for a 45-yard touchdown and gave Arizona a two-score lead, decided the game.
"We just couldn't finish and that's what we've been practicing this week. So when we do get in situations like that, we will be able to finish and come out victorious," Brown said.
After last Sunday's loss, Coleman said, "A lot of those scores that we've given away this year has been because of what we didn't do, not necessarily a team beating us. If we had less talent and got beat and outcoached, I wouldn't have a problem with it. But we're making the mistakes and killing ourselves."
Fortunately for the Sugar Skulls, they'll take on a Quad City team riding a three-game losing skid. Unfortunately for Coleman's defense, it'll stare at quarterback E.J. Hilliard who leads the IFL with 24 touchdowns and 170.8 yards per game.
Hilliard and Medlock were collegiate teammates at Florida International from 2012-13 before the Tucson quarterback transferred to Valdosta State for his final year of eligibility after then-head coach Mario Cristobal was fired. Hilliard has thrown at least two touchdowns in every game this season.
With Keyvan Rudd — the third-leading wide receiver in the IFL — as Hilliard's target, Tucson's secondary of Cam Gaddis, Nigel Bethel, Micah Eugene and Dominique Harrison will have their work cut out for them.
If the Sugar Skulls can disrupt Quad City's passing attack of Hilliard and Rudd, Tucson could return to a winning record.
Tucson currently sits fifth in the IFL standings, but a loss this week could be crucial. Next week, the Sugar Skulls will host the 2018 United Bowl champions and undefeated Iowa Barnstormers, the team Coleman was a defensive coordinator for prior to accepting the head coaching job in Tucson.
Then four weeks later, the Rattlers will return to Tucson Arena. While the Sugar Skulls will play the not-so-successful Bismarck Bucks (0-6) and San Diego Strike Force (1-6) twice between the Iowa and Arizona games, two of those contests are on the road.
Saturday kicks off a significant six weeks for the Sugar Skulls. Very significant.
"I stressed the importance — not just of this game — but of this stretch. This is an important stretch coming up for us and you have to take care of business in the week you're in," Coleman said. "We have to worry about Quad City right now. We can't look down the road and look too far ahead."
Sweet nothings
Tucsonan and offensive tackle Antonio Rosales returned to the lineup this week. Rosales missed that previous two games due to illness. Sahuarita High product Alex Rios was not spotted at practice and isn't active this week, which leaves the Sugar Skulls with three offensive linemen against Quad City: Rosales, center Mike Montero and Trenton Saunders.
The Sugar Skulls added kicker Josh Gable, wide receiver Malique Belfort and defensive linemen Desmond Raifert and Daelin Young to their roster this week. All players practiced leading up to the road trip. Belfort, a Staten Island, New York, native, played at Pima Community College in 2016.
According to Oakland News Now, Cedar Rapids River Kings owner Roy Choi plans on bringing an expansion indoor team to Oakland. Currently, the only non-Midwest teams in the IFL are the Sugar Skulls, Rattlers and Strike Force.