Editor's note: This article is part of the Star's 2018-19 college basketball guide, which ran in Sunday's paper.
The Grand Canyon: One of the true spectacles of nature, 277 miles in length, 6,000 feet deep, the schist on the bottom dating back 2 billion years.
The Grand Canyon Antelopes basketball team: One of the true spectacles in college hoops, 1,250 inches in length, 16 players deep, the team's NCAA Division I history dating back four years.
One is rock, the other is rock-and-roll.
One is visible from outer space. The other is just trying to get on the map.
Every basketball team — especially one that is introducing seven new players, including six who will enter the rotation immediately — feels the lull at some point.
One practice that seems to be the low point, the nadir, Murphy's Law replacing Lawler's Law as the most prominent decree in hoops for the day. Everything that can go wrong does, except for the balls deflating.
These days, these frustrating days, they creep up on you.
The Antelopes, led by Dan Majerle himself, were due for one of those monsoons.
"Literally today," junior preseason All-WAC second-team pick Omar Frayer said by phone Monday.
"No joke, today. Everybody was sluggish. We had a really good weekend, played really well against UTEP (in a scrimmage), we shot the ball well. But I feel like everyone was content. We can't come in and be content. We have a lot of work to do. We didn't go as hard as normal. We needed a reset day."
Asked to confirm the story, Majerle almost leapt through the phone.
"Today's practice was on me," he said, cutting off the interviewer. "I didn't have a good day today. I had some things going on outside of my control, and it got to me. I didn't have a good practice plan. I told that to our guys. But good teams sometimes have to have a coach's back. We weren't able to do that today."
Soon enough, he believes.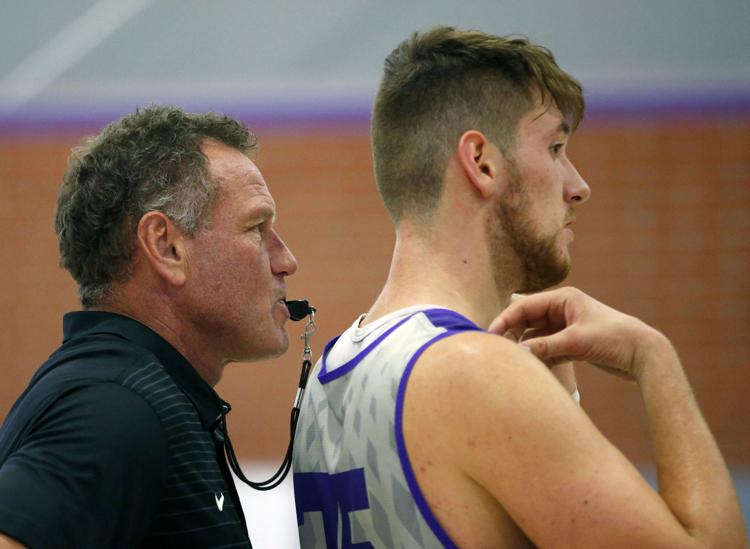 The Antelopes, Majerle said, are bigger and better than they have ever been. Can they be badder?
That's the question. Can the new team on the block, one of the newest teams on the block in all of D-I basketball, become the bully this soon into its tenure?
They certainly have the size, with 6-foot-10-inch, 235-pound WAC preseason player of the year Alessandro Lever leading a frontcourt that welcomes in 6-10, 230-pound Illinois transfer Michael Finke, along with his younger brother, Tim, a skilled 6-6 shooting guard.
"On paper, this is the best team I've ever had," Majerle said. "I'm very excited. Where we can go with this team. The depth: 11 are eligible, and all are really good players. And we're big. We're really, really big."
They're big in the backcourt, too, with Finke joining the 6-7 Frayer, one of the best defenders in the conference; point guard Damari Milstead; and a trio of transfers, Carlos Johnson (Washington), Trey Dreschel (Western Washington) and J.J. Rhymes (Hutchinson Community College).
"The best thing about this team is the guys like each other," said Majerle, whose team got some extra work during the summer with a preseason trip to the Bahamas for the Summer of Thunder event.
"One thing I learned as a player is you have to have players who have great chemistry. No one cares about the best player on a losing team. We've got six returners, six new guys, three guys from high-majors, another grad transfer from D-II who wants to prove himself. I have a lot of expectations."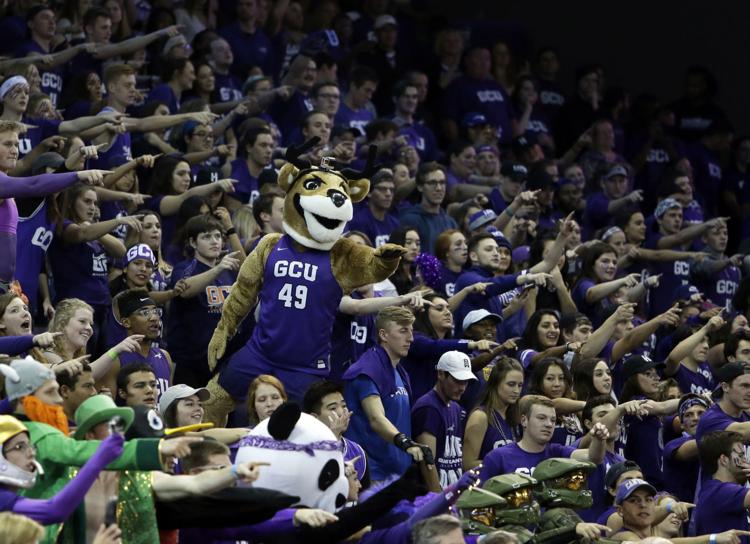 Those expectations can weigh on a team that is not ready for them, particularly one that lost three of its five leading scorers: Joshua Braun, Casey Benson and Keonta Vernon, who combined for 30.3 points per game.
But as Thayer points out, the players embrace those expectations and have them themselves.
"As players, we have to hold each other's accountable, daily, and things weren't OK today," Frayer said after that sluggish Monday practice. "That's the message. That's what we need. We needed to hear that as leaders of the team."
Last season, their first with NCAA Tournament eligibility after a four-year transition period from Division-2 to Division-1, the Antelopes went 22-12 and lost the WAC Tournament championship game to New Mexico State, which beat them three times during the season.
This year, Frayer said, it's WAC title or bust.
"We know we haven't reached our goal," Frayer said. "Our goals are to win the WAC and to make the tourney. That's the exact reason for this the exact season. We want to put Grand Canyon on the map."