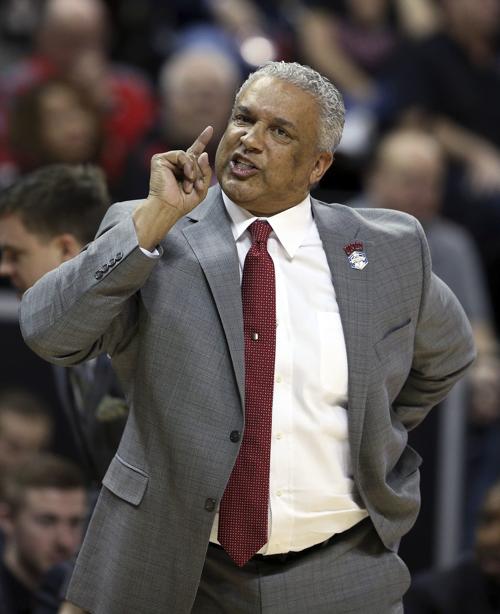 Editor's note: This story appeared in the Star's 2019-20 college basketball preview section, which was included with the Sunday, Oct. 27 Arizona Daily Star.
What do you do when you can't topple a giant that has vexed you for three years?
You get close to the enemy.
So that's just what Dan Majerle did after his Grand Canyon team could not solve New Mexico State once more in the WAC Tournament.
And now there may be no coaching hire in all of Arizona that makes an impact this season like Marvin Menzies, GCU's new associate head coach.
Coming off a three-year stint as head coach of UNLV, Menzies previously served as NMSU head coach from 2007-15. He knows what makes the Aggies tick, and, as Majerle says, "It's no secret New Mexico State is the team to beat in the conference."
The Antelopes learned that the hard way last year, losing to the Aggies in the WAC finals 89-57.
"Last year, they were not only a really good team, winning 30 games. We just ran out of gas with our depth in that championship game," Majerle said. "That score wasn't indicative to how we played. I think we're close. We keep getting better. Our goal is to make the tourney. To get to the WAC finals is a great step for us. Now we have to make that next step and win.
"We're still knocking on the door."
Even more than knowing the enemy, Menzies knows people. A lot of people.
Basically everybody, having also served as an assistant at San Diego State, USC and Sacramento State. So: Phoenix, Las Vegas, Los Angeles, San Diego, Northern California and New Mexico — check. What the Antelopes have lacked — name recognition and a history with schools in the Southwest — Menzies provides in abundance.
I told him, 'I want you to be out on the road, locate and identify players, and with his relationships, get into those places, and start making inroads there,'" Majerle said. "To get us in those places, that's why I hired him. You can't just walk in somewhere and sign three or four players. It's a relationship thing."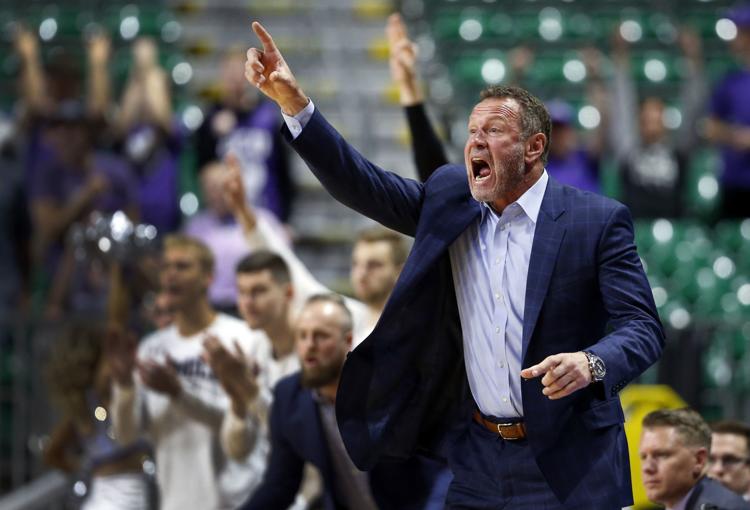 While jump-starting the program, Majerle said, GCU was forced to take some risks on some players. "Some worked, some didn't," he said. Now the Antelopes are hoping to get on kids from the start organically.
"Now we're trying to get kids in here who fit our system and program," Majerle said.
The sales pitch is becoming refined, too.
Grand Canyon boasts some of the best facilities in the WAC and the home environment at GCU Arena is electric. Now that the Antelopes are eligible for the NCAA Tournament, March Madness is no longer off the table, something that cost the team recruits during the transition to Division I. That's the big prize for this year's 'Lopes: Their eyes are fixed solely on the postseason.
"Our main goal is winning the WAC," said Carlos Johnson, the team's leading returning scorer. "We're not just looking at one team. Anything can happen. Yeah, (the Aggies) are a big part of what we've got to get through. We're looking at them like any other team."
Johnson's progression will be a key to this season as he came alive during the second half of conference play last season.
"We just have to take that extra step in making everything gel together," said Johnson, who averaged 14.3 points per game.
"It's about not sounding good on paper, but in real life. If we're going to speak about winning, we have to win. We have to play to win."