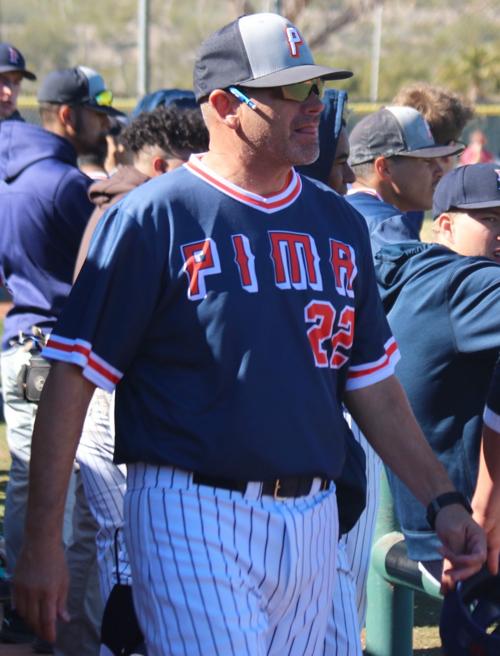 Pima College has won eight consecutive baseball games. It has climbed to the edge of the NCJAA Top 25 poll. It swept last week's ACCAC awards for player and pitcher of the week.
On Tuesday afternoon, the Aztecs scored 28 runs to sweep two games against Eastern Arizona College. It was no accident: In recent weeks, Aztec baseball players have accepted scholarship offers to play for TCU, Washington, UC Santa Barbara and UNLV.
More unlikely than all of this success is that (1) Pima was able to hire Ken Jacome to coach the Aztecs, and (2) after sweeping EAC, Jacome said "I took this job to try to win championships."
You'll have to pardon Jacome for his ambitious nature; he hasn't lived in Tucson since 1998, about the time Cochise, Yavapai and Central Arizona replaced Pima as the most feared teams in ACCAC baseball.
Long the flagship sport at PCC, twice reaching the NJCAA championship game and producing 11 major leaguers, the Aztecs have since gone off the rails. They have gone a combined 56-104 over the last four ACCAC seasons, and haven't won a playoff game since 2007.
This year? Pima is 34-14 overall and 20-11 in the brutally difficult ACCAC, poised for a Saturday afternoon showdown against Cochise College, the recognized powerhouse of junior college baseball in the Southwest.
"We're working to get Pima back to the way it was when I was in high school, when all the best players in Southern Arizona wanted to come here," said Jacome, who graduated from Rincon High School in 1985. "In those days, there was no other option: If Pima wanted you, it got you."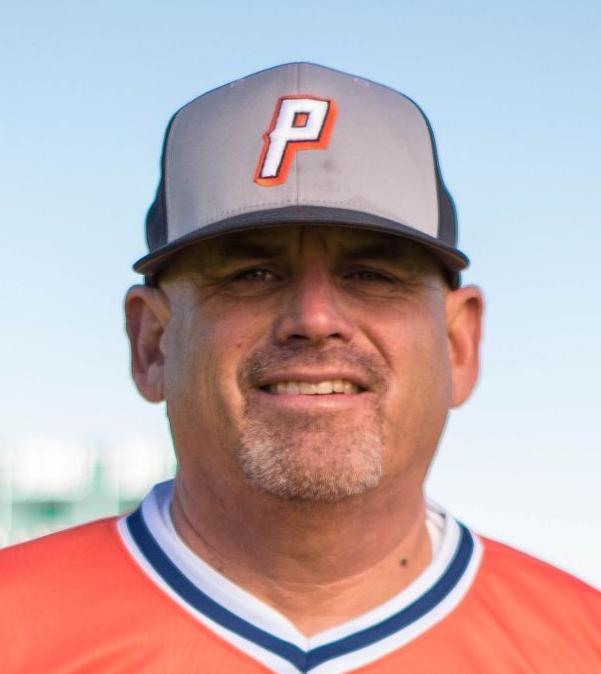 A year ago, Pima wanted Jacome. It didn't seem possible it could get him. The budget-tight Aztecs couldn't even offer Jacome a full-time salary.
Moreover, to revive PCC's baseball program, Jacome would have to leave his wife, Elizabeth, and their teenage daughters, Isabella and Alexandra, in New Mexico for a year while the family made a transition from Albuquerque to Tucson.
That's like playing a doubleheader against Cochise College every week.
"My wife and I talked about coming back to Tucson for a few years and even though the timing wasn't perfect when Pima's job became available, I felt like if I didn't act right away, it might not ever happen," he said.
Jacome and his wife, the director of curriculum and instruction for the Rio Rancho Public Schools district, now navigate the six-hour drive from Tucson to Albuquerque with unusual frequency.
It fits with Ken Jacome's baseball travel log, one that almost wears you out just reading about it.
He played at Rincon, then at New Mexico State, Scottsdale Community College and Oklahoma City University. After all of that baseball, Jacome earned a masters degree at NAU.
He then coached at Pueblo High School, was an assistant coach at Arizona, became the head coach at El Paso Community College and then spent 14 years as the pitching coach and infield coach at New Mexico.
In all of that time away from his hometown, Jacome would periodically return to recruit those such as Mike Brownstein of Sahuaro High School, who would become the 2009 Mountain West Conference player of the year, and, later, Catalina Foothills' Luis Gonzalez, who became a third-round draft pick of the Chicago White Sox in 2017.
Jacome never really strayed too far from his Tucson baseball roots. How could he? His grandfather, Eddie, pitched Tucson High to state championships in 1945 and 1946; his father, Ken, became an all-city pitcher at Rincon High School in 1965 and later a pitcher at Arizona.
Ken's brother, Jason, was an All-American at Pima College in 1991 who went a remarkable 17-2 before pitching five seasons for the Mets, Indians and Royals.
It seemed inevitable that someday Ken Jacome would return to Tucson and add to his family's baseball legacy.
On Tuesday, the man who hired Jacome 22 years ago to be an assistant coach at Arizona, ex-Wildcats head coach Jerry Stitt, sat in the bleachers and spoke about Pima's quick transformation into a contender.
"Others have reached out to Ken so we're fortunate to have him," said Stitt, PCC's executive assistant athletic director. "What he's done in such a short period of time is remarkable."
Pima College has rearranged its budget so that Jacome will soon become a full-time employee, with a salary fitting that of most ACCAC baseball coaches.
In the meantime, he worked overtime to piece together a pitching staff that includes 9-1 Austin Bryan of Sahuarita High School, 7-3 Adam Moraga of Sunnyside High School, 7-3 Hayden Udall of Queen Creek and closer Phillips Sikes, who followed Jacome from the New Mexico program. Sikes has been terrific, hitting .373 as an outfielder and saving four games with a 1.08 ERA.
One thing that has worked out even better is that Ken Jacome is now together with his son Jacob, a second baseman who is hitting .287. A year ago, Jacob played at GateWay Community College and helped the Geckos beat Pima three times, adding to PCC's baseball struggle.
This year, with Jacob Jacome playing for the Aztecs, Pima swept the Geckos.
"I've done the Division I thing and it was great for 14 years, but I was on the road so much that I missed Jacob's high school games and Little League games," Ken Jacome said. "Now I get to see him every day, at home and on the field. If all goes well, our whole family will be together again this summer."
Which would be a victory beyond whatever the Aztecs accomplish in the final month of the baseball season.
Contact sports columnist Greg Hansen at 520-573-4362 or ghansen@tucson.com. On Twitter: @ghansen711
Be the first to know
Get local news delivered to your inbox!