Hansen's Sunday Notebook: Aari McDonald among Tucson's best during 2018-19 athletic year
Star sports columnist Greg Hansen offers his opinion on recent sports news.
The 2018-19 Tucson sports year in review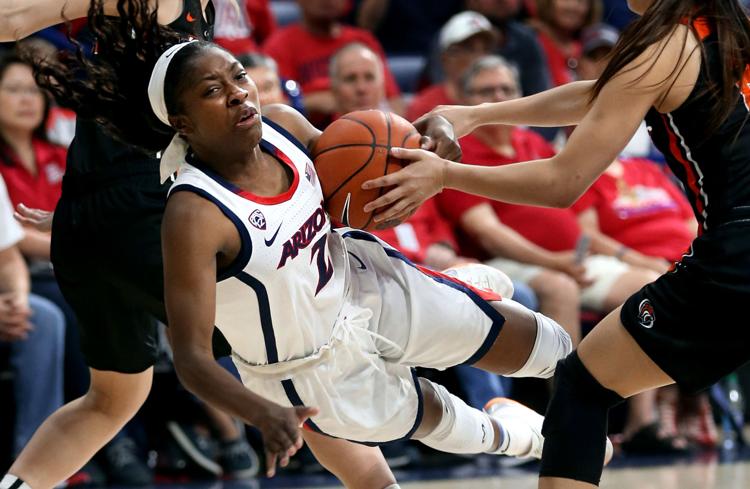 Top five UA athletes
1. Aari McDonald, basketball. The sophomore broke school records for points scored (890) and scoring average (24.1), which ranked No. 3 in the NCAA, helping the Wildcats go from six victories to 24.
2. Bianca Pagdanganan, golf. Finishing No. 3 overall at the NCAA championships, Pagdanganan's scoring average of 72.7 helped the Wildcats finish tied for third in the NCAA finals and finish second in the ridiculously tough Pac-12.
3. Jessie Harper, softball. A first-team All-American shortstop, Harper led the NCAA with 29 home runs. She also led the Wildcats with 70 RBIs and hit .333.
4. Jordan Geist, track and field. The first Wildcat ever to win back-to-back Pac-12 shot put titles, Geist finished No. 3 in the NCAA and became the first Wildcat to ever throw the shot put more than 70 feet.
5. Alyssa Palomino-Cardoza, softball. A first-team All-American outfielder, Palomino-Cardoza hit 19 home runs with 67 RBIs while batting .386.
Top five Pima College athletes
1. Hugo Kametani, soccer. The NJCAA's player of the year scored 30 goals in 28 games, scoring all the clutch goals as the Aztecs won the national championship.
2. J.J. Nakai, basketball. A first-team NJCAA All-American point guard for the second consecutive year, Nakai averaged 24.1 points and became PCC's career-scoring leader with 1,397 points.
3. Abram Carrasco, basketball. In his final season at Pima, the point guard from Cholla High School was a first-team NJCAA All-American, averaging 19.8 while becoming Pima's men's career scoring leader with 1,310 points.
4. Kate Bruno, track and field. The sophomore won three ACCAC distance running and cross country events and finished fifth in the NJCAA at 1,500 meters, sixth in the steeplechase and ninth in the NJCAA cross country finals.
5. Derik Hall, football. The sophomore was a first-team all-WSFL defensive back, leading the Aztecs with 83 tackles.
Top five high school athletes
1. Manny Quiroz, Sunnyside soccer. Quiroz scored 39 goals, No.1 among players at all big schools in Arizona, as the Blue Devils won the state championship.
2. Marcus Castillo, Mountain View wrestling. The senior 132-pounder went 58-0 to win his third consecutive state championship.
3. Diana Miranda-Montano, Salpointe Catholic softball. As the Lancers won a second straight state championship, Miranda-Montano led the club with a .538 batting average, eight home runs and 44 RBIs.
4. Bijan Robinson, Salpointe Cathoolic football. The Lancers went 13-1 as Robinson, a junior running back, gained exactly 2,400 yards, averaging 14.1 yards per carry with 35 touchdowns.
5. Terrell Hayward, Cienega. Tucson's top two-sport athlete hit .481 with 18 stolen bases in baseball, and was a football standout, rushing for 636 yards, catching passes for 763 yards, intercepting three passes and becoming a feared punt and kickoff return man.
Top five coaches
1. Dave Cosgrove, Pima College men's soccer. The Aztecs went 26-2, finishing with 18 consecutive victories to win the NJCAA national championship.
2. Mike Candrea, UA softball. The Wildcats opened the Pac-12 season 16-0 and roared back to the Women's College World Series with 44 victories.
3. Casey O'Brien, Sunnyside soccer. The Blue Devils went 24-0-2 to win their first boys soccer state championship.
4. Adia Barnes, UA women's basketball. From a 6-24 record to a 24-13 record, the Wildcats sold more than 40,000 tickets on an epic 6-0 run to the WNIT championship.
5. Mike Urbanski, Salpointe girls cross country. With just one senior in the starting five, Urbanski led the Lancers to their second state championship in three years.
Brian Peabody's Aztecs movin' on up after another successful season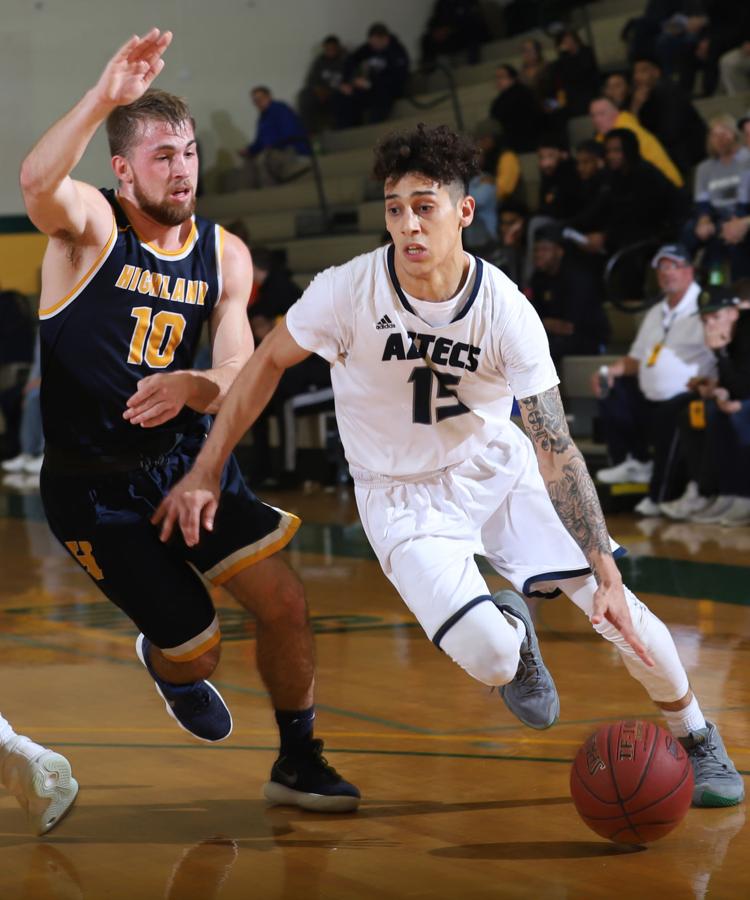 After going 60-12 the last two seasons, reaching the final eight of the NJCAA men's basketball tournament twice, Pima College men's basketball coach Brian Peabody oversaw another offseason of positioning his players at four-year schools. Here's the list:
Robby Wilson, a Salpointe Catholic High School grad, will play at Arizona Christian University. He was recruited by ACU coach Trey Clarkson, who played for Peabody in 2002.
Travis Walker, a Sabino High School grad, also signed with Clarkson and ACU. He completed his PCC days with a 4.0 GPA.
Abram Carrasco signed with California's Concordia University. The lead recruiter from Concordia was Mickey McConnell, grandson of the late Dick McConnell — the man who coached Sahuaro High School to four state championships.
Kennedy Kohler signed with UC Davis. He becomes the sixth player from PCC to sign with a Division I school in the last six years, joining Jeremiah Bailey at Pacific; Kwintin Williams at UConn; Matt Oboyle at Appalachian State; Deion James at Colorado State (and now Washington State) and Alize Travis at Northern Illinois.
Joe Guiterrez, PCC's manager and a Cienega High School grad, signed a scholarship to be the manager at Benedictine University.
Onetime Wildcat Jason Gore gets TV time at U.S. Open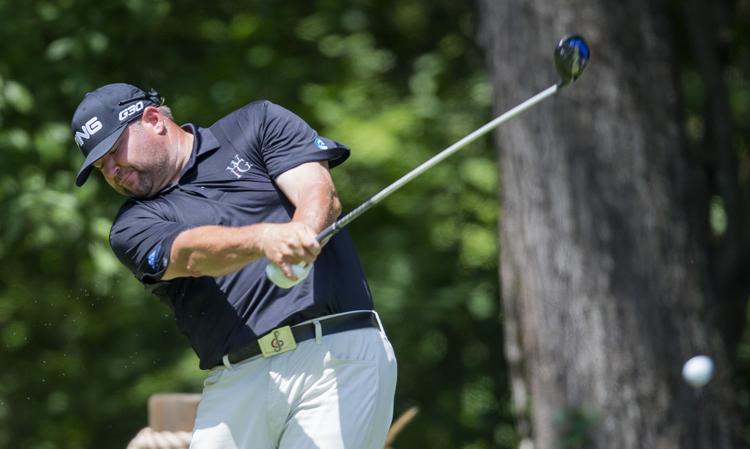 In 1993 and 1994, Arizona golfer Jason Gore became the first Pac-10 golfer in the modern era to win back-to-back league championships. He then transferred to Pepperdine, nearer his Southern California home, saying he had medical issues that needed attention.
Gore ultimately became a journeyman on the PGA Tour, playing eight seasons and winning one event.
He is probably getting more attention this week at the U.S. Open for another first: The USGA hired the personable Gore to be its first liaison between the USGA and PGA Tour players. His title: senior director of player relations. He was even given input on the setup of the course at Pebble Beach Golf Links.
In his TV interviews this week, Gore has come across as the opposite of the often starched and distant USGA management.
Where does Gore rank in those UA athletes who have transferred in mid-career? His my list of five:
1. Gore. After Arizona won the 1992 NCAA men's golf championship, UA coach Rick LaRose recruited Gore and Phoenix's Ted Purdy, both of whom ultimately became champions on the PGA Tour.
2. Amy Van Dyken. One of coach Frank Busch's first elite-level recruits, from Cherry Creek High in Denver, Van Dyken spent her first two seasons at Arizona and then transferred to Colorado State. She soon broke the U.S. record in the 50 freestyle, won the 1994 NCAA championship and was named '94 NCAA female swimmer of the year. She went on to win six Olympics gold medals for Team USA.
3. Shelby Pendley. In her freshman season at Arizona in 2011, Pendley, a shortstop from New Mexico, hit .331 with 19 home runs and was an All-Pac-10 selection. She then transferred to Oklahoma, where she became a two-time first-team All-American and was named the Big 12 Player of the Year in 2015. She hit 84 home runs as a collegian and is now on Team USA, preparing for the 2020 Olympics.
4. Will Bynum. Bynum averaged 6.4 points per game as a UA freshman in 2001-02, then bolted midway through his sophomore season, transferring to Georgia Tech. Bynum left because Lute Olson essentially chose to play Salim Stoudamire over him at shooting guard. In 2004, Bynum led Georgia Tech with 17 points in a national championship game against UConn; he ultimately played six years in the NBA.
5. Dwayne Evans. He enrolled at Arizona in September 1976 after winning a bronze medal in the 200 meters at the Montreal Olympics. The South Mountain High School product ran for Arizona in 1977, but was injured frequently and transferred to Arizona State a year later. He did not make another Olympic team.
Sumlin scored big by hiring Connecticut prep coach as offensive analyst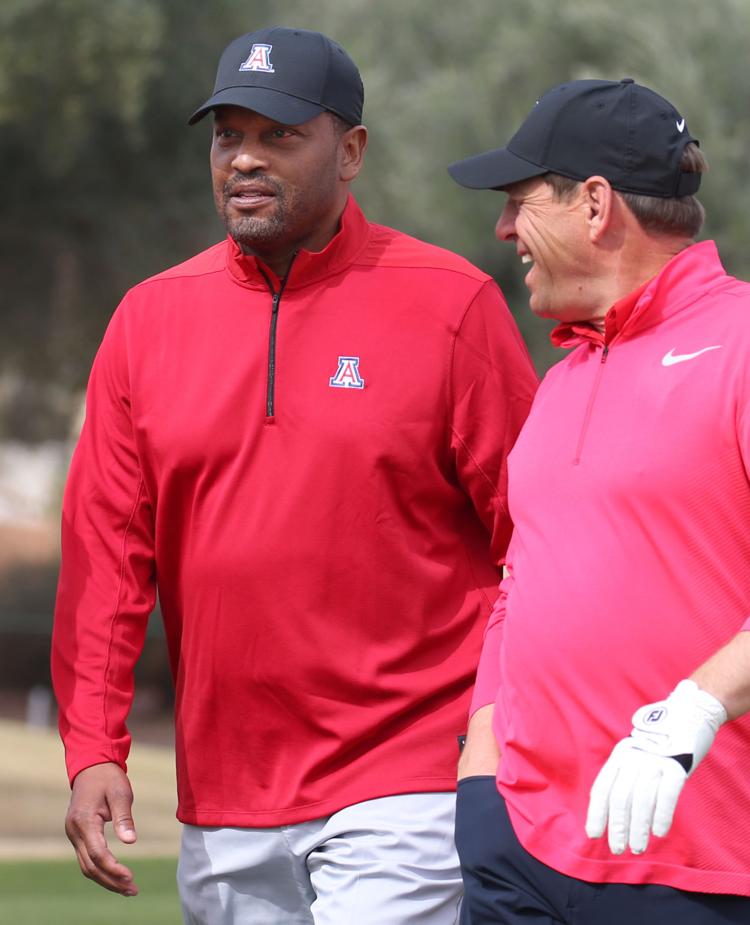 UA football coach Kevin Sumlin made an exemplary hire last week, exploring the country before hiring John Marinelli, 34, a two-time state championship coach at Greenwich High School in Connecticut, to be one of Arizona's two offensive analysts. Marinelli is a big name in Connecticut, coaching Greenwich to a 25-1 record the last two seasons and winning two state titles as a prep QB in 2001 and 2002. His father, Lou Marinelli, is a Vern Friedli/Jeff Scurran-type legend in prep coaching in Connecticut, with 10 state titles, a so-called offensive guru whose son has carried on the legend. Marinelli essentially replaces Harold Goodwin as an Arizona offensive analyst; Goodwin is now the assistant head coach of the Tampa Bay Buccaneers.
Kristiana Watson was unstoppable at Amphi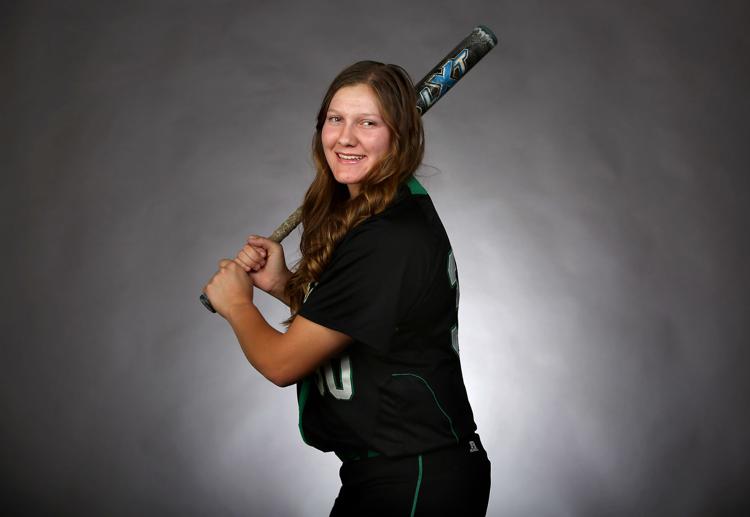 In her first two seasons at Amphitheater High School, shortstop Kristiana Watson hit an almost unfathomable .736 with 31 home runs and 105 RBIs. Those numbers are unmatched by freshmen/sophomores at the big school level in Tucson history. Or virtually anywhere. Watson did not play high school softball this year, choosing to play volleyball at Amphi and to be part of the ThunderCats travel ball softball organization. Watson was so good that opposing pitchers walked her once every 2.8 plate appearances as a sophomore, 41 times overall. Watson has not announced her college preference, but said it will be a Pac-12 school.
After four titles, Kyle Fogg tapping out of TBT event
Arizona's 2012 All-Pac-12 guard Kyle Fogg will not play in this summer's The Basketball Tournament (TBT), a $2 million winner-take-all event that Fogg's team, Overseas Elite, has won four years in succession, 25-0 overall. The TBT has grown to 64 teams, and now is operated with an NCAA Tournament-type bracket at eight regional sites. Overseas Elite will defend its four titles, but Fogg, who averaged 34.4 points this year for China's Guangzhou Long-Lions, is not listed on the roster. At 29, he has played in the NBA G League, and in Spain, Belgium, Germany and Spain and is now a free agent, taking the summer off for once.
My two cents: Cavaliers' hiring of female assistant is a mark of progress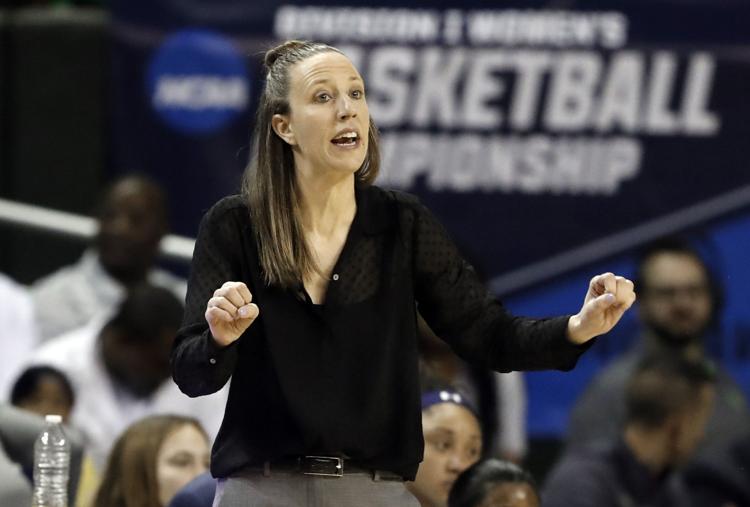 Prediction: The day is coming, possibly by 2025 and certainly by 2030, when an athletic director at a Division I school will hire a woman to coach a men's basketball team.
The strongest hint of that came last week, when Cal women's basketball coach Lindsay Gottlieb was hired to be part of John Beilein's staff with the NBA's Cleveland Cavaliers. Gottlieb is now the sixth woman on an NBA staff.
Last month, new Vanderbilt men's basketball coach Jerry Stackhouse hired a woman to be his chief of staff, and another to be a special assistant to the head coach. The game is changing.
The Pac-12 set precedent six years ago, when USC hired Caryl Smith Gilbert to be head coach of its men's and women's track programs. How's it going? The Trojans won the 2018 NCAA championship in women's track and field.
UA women's basketball coach Adia Barnes reacted to the news of Gottlieb leaving Cal for the Cavs, telling me "the NBA has been very proactive in hiring women's referees, coaches and administrators. I know a lot of them. It's not a surprise to me; it shouldn't be a barrier any longer."
Barnes is a lot like Gottlieb and Becky Hammon, the top assistant coach for the San Antonio Spurs. Barnes clicks with people. If a woman can make your men's basketball program better, why wouldn't you hire her?
A year ago, Hammon was interviewed for the men's coaching job at her alma mater, Colorado State. She won't be the last woman to be so involved in a coaching search.
Barnes is only 42 and just getting started as a head coach at Arizona. Her contract was extended through 2023-24 last week; she was given a raise to $400,000 a year. She has a background in the WNBA and at a Final Four program (Washington), and appears to be in the process of building a Top 25 program.
I'm not saying that someday she'd be a strong choice to replace Sean Miller as Arizona's men's basketball coach, but the day is coming when the next Tara VanDerveer or Pat Summit will take it one step beyond Becky Hammon and Lindsay Gottlieb and become a men's college basketball coach.