Star sports columnist Greg Hansen offers his opinion on recent sports news.
It's time you get to know Wildcat Trevor Werbylo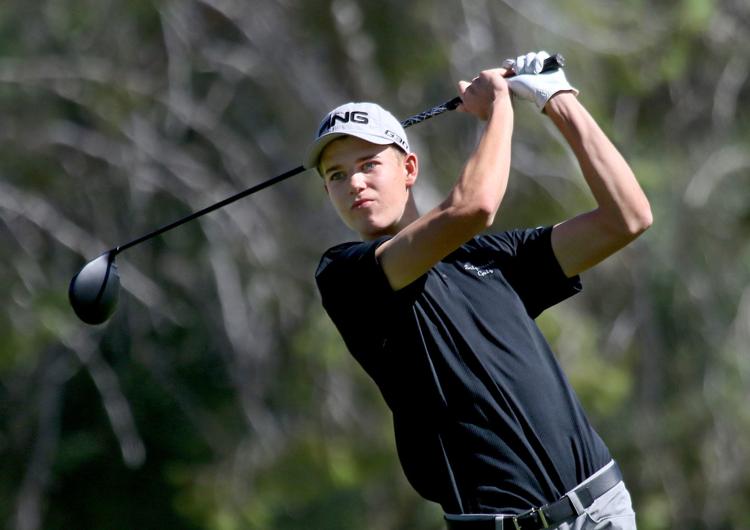 Arizona sophomore Trevor Werbylo shot a 10-under 62 in last week's Arizona NIT golf event at Tucson National, a score that creates pause even on the PGA Tour.
At the UA, it became a singular number. The Salpointe Catholic High School grad was 10 under par in Monday's afternoon round, becoming the first Arizona golfer in history to shoot 10 under in a round. That's heady territory and then some.
Ex-Wildcats Robert Gamez (1989), Chris Nallen (2003) and Brian Prouty (2007) all shot 62s, but they were 9- or 8-under scores.
Here's some perspective: In four decades of PGA Tour events played at Tucson National, the best score was Johnny Miller's 61 in 1975. Those who shot 62 are in a select class: David Duval and Miller. Tom Watson is next at 63.
This wasn't a case of playing from the front tees, either. Werbylo and the 16 teams in the NIT field played from the back tees. When Werbylo reached the imposing 18th hole on Monday afternoon, he hit a tee shot about 375 yards. He then hit a wedge to within about 7 feet in an attempt for a birdie and an unthinkable 61.
"He is going to be very good," UA coach Jim Anderson told me. "His demeanor for golf is off the charts."
Werbylo has golf in his blood. His aunt is Cindy Rarick, the most successful pro golfer in Tucson history; Rarick won five LPGA titles between 1987-91.
After the NIT, Werbylo's 2018-19 scoring average is 70.33. That's second in the distinguished history of UA golf. Only Nallen — now the assistant coach at his alma mater — had a better season, at 69.79 in 2003-04. Not even Gamez, the 1989 NCAA golfer of the year, had a better scoring average. He was at 71.02 that year.
Werbylo should be a factor in the Pac-12 championships late next month in Eugene, Oregon, but keep in mind that the Pac-12 has six golfers currently ranked in the top 30 of the Golfstat.com analytics. Werbylo has climbed to No. 35 overall. And he's just getting started.
Barnes seeks higher ground in Pac-12 hoops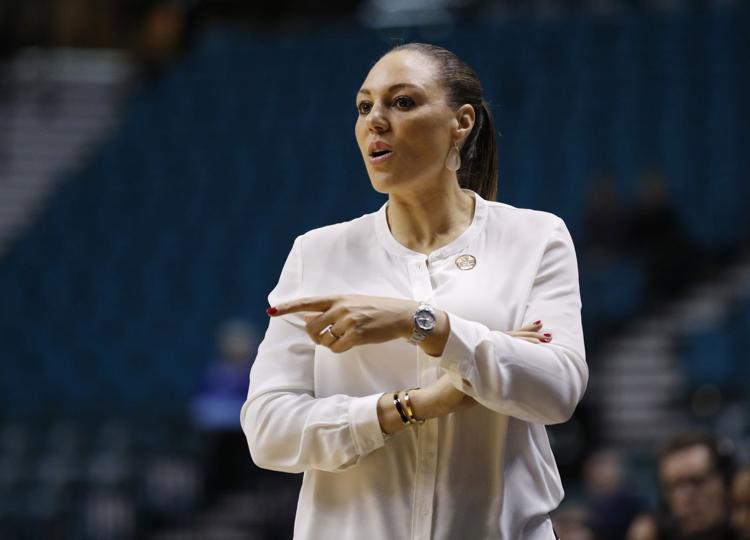 As Adia Barnes attempts to move Arizona into women's basketball's Top 25 and challenge for a Pac-12 championship, the Wildcats must continue to establish a higher recruiting profile.
That's true anywhere, but especially in Pac-12 women's basketball as six teams reached the 2019 NCAA Tournament, all with established head coaches.
Moving up in Pac-12 women's basketball is like moving up in Pac-12 women's softball, soccer, golf and volleyball. You can be No. 20 in the NCAA but no better than fifth or sixth in the Pac-12.
When TV analyst Bill Walton talks about "Conference of Champions" he is truly describing women's sports in the Pac-12.
Barnes' five-person recruiting class of 2019 might seem odd: it has prospects from Turkey, Latvia, Iceland, Australia and Spain. But that's not unusual.
This year's Pac-12 women's basketball rosters had 32 foreign players, including eight from Canada, seven from Australia and others from Poland, Paraguay, Senegal, France, China, you name it.
What makes it difficult on Barnes is that there are only four players from Arizona on Pac-12 basketball rosters this season. Arizona State has one, Phoenix St. Mary's grad Courtney Ekmark, and Arizona has one, Phoenix Arcadia High's Bryce Nixon.
"It's not a hot bed to recruit here," Barnes said last week.
No kidding. Tucson has only produced seven scholarship players on Pac-12 rosters in the last 30 years.
Catalina Foothills' Julie Brase and Palo Verde's Jessica Arnold played for the Wildcats.
Salpointe's Sybil Dosty and Foothills' Kate Engelbrecht played for ASU; Flowing Wells' Rachelle Federico played for Cal; Amphi's Catherria Turner played for Oregon; Marana's Jamee Swan played at Colorado. That's it. None were star-level players.
The competition for top girls basketball players within the Pac-12 footprint is overwhelming. That's why Sabino High sophomore Kiya Dorroh is probably the most heavily recruited Tucson girls basketball player since Santa Rita's Paula Pyers signed with USC in the early 1980s.
Dorroh has already been offered scholarships by Arizona, ASU, Washington and USC, among others.
"We need to add some pieces," said Barnes. "We're looking at a couple of grad transfers, someone who could help us become a top-five team in the Pac-12, which would be in the Top 25 in the country."
Four reflections on the Pac-12 basketball season: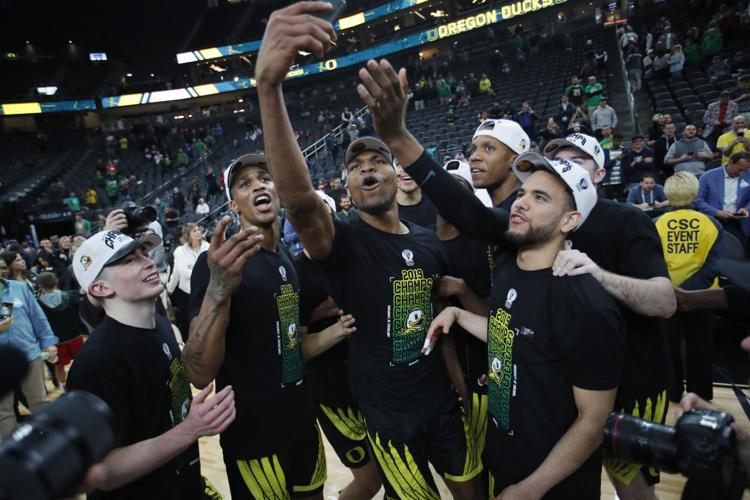 1. Attendance at T-Mobile Arena (capacity 20,000) for the Pac-12 Tournament proved how important Arizona is to the week in Las Vegas.
Here are the attendance figures for the championship games of the Power 6 conferences:
Big East, Seton Hall vs. Villanova, 19,812.
ACC, Duke vs. Florida State, 19,691.
SEC, Auburn vs. Tennessee, 19,452.
Big 12, Kansas vs. Iowa State, 19,066.
Big Ten, Michigan vs. Michigan State, 18,615.
Pac-12, Oregon vs. Washington, 12,877.
That's more than 7,000 empty seats at T-Mobile when the more fan-friendly MGM Grand Arena (capacity 12,916) — abandoned by the Pac-12 — sits empty across the street.
2. Oregon last week agreed to a home-and-home series with Michigan. It's a promising transaction given that this year the only Top 25 teams to play on Pac-12 home courts were Kansas and Nevada. Arizona hasn't played a Top 25 nonconference team at McKale Center since Gonzaga in 2014.
3. Now that Pac-12 commissioner Larry Scott has been forced to work in collaboration with league athletic directors, perhaps we can get an explanation of some of the exorbitant expenses spent in Scott's front office. At the Pac-12 Tournament last week, the Oregonian newspaper reported that Pac-12 Network President Mark Shuken is allowed to live in Southern California but work at league headquarters in San Francisco. As a result, Shuken travels frequently from Southern California to the Bay Area using a chartered plane paid for by the conference. Also, he was given a downtown San Francisco apartment that was paid for by the Pac-12 and often sat empty.
4. Once-proud UCLA averaged 7,968 at Pauley Pavilion this basketball season (capacity 12,500). It's not even the most popular sport on campus. UCLA's powerhouse women's gymnastics team averaged 10,216 fans in five home meets at Pauley. The next UCLA basketball coach will be expected to fill those 12,500 seats and become more popular than gymnastics, and paid accordingly.
Ray Anderson has deftly rebuilt Arizona State's image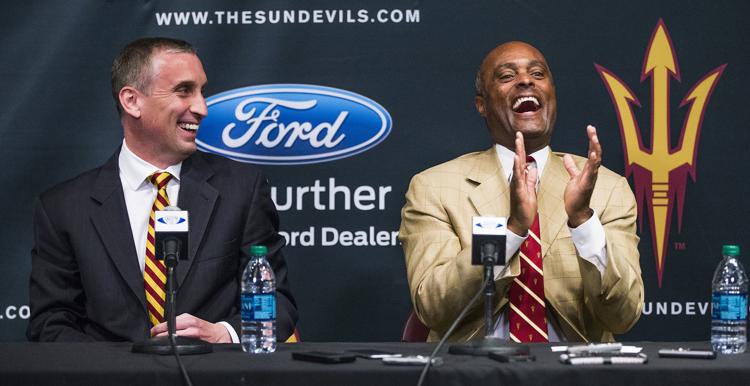 Arizona State athletic director Ray Anderson last week was chosen as one of five finalists as Sports Business Journal's Athletic Director of the Year. That's not a reach, either. In the five years since Anderson left his NFL front office job to take over a stuck-in-the-middle Sun Devils athletic department, he made a culture-changing hire of Bobby Hurley, which has shined up the image of ASU's long-destitute basketball program. Anderson spent $300 million to rebuild Sun Devil Stadium from the ground up, hired the engaging Herm Edwards to coach ASU football, which has given that declining program a positive identity in the greater Phoenix area. Plus, Anderson didn't fire embattled baseball coach Tracy Smith, who rebuilt the program and got the Sun Devils off to a 21-0 start this season. (Arizona plays at ASU next weekend.) Anderson was an out-of-the-box hire, a move away from hiring standard-issue ADs in the Pac-12. If he's not the ranking AD in the Pac-12 now, it's close at the top between Anderson and Washington's Jen Cohen, another nontraditional hire who has been terrific.
Salpointe's Ransom sure to have favorable situation after high school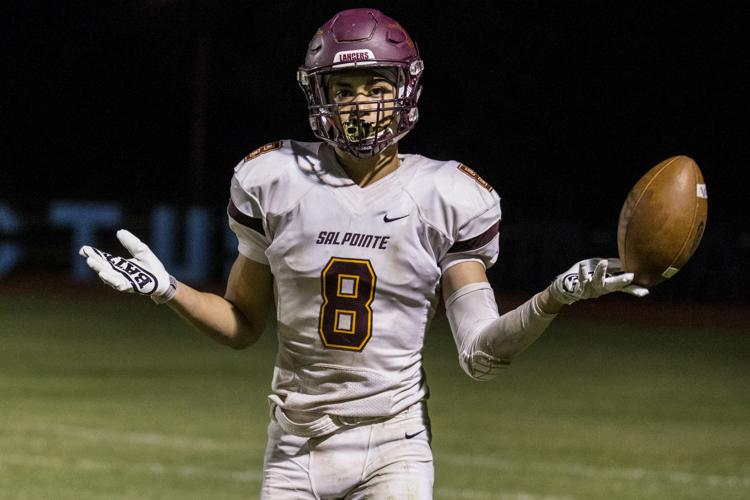 The changing culture of high school and college sports: Salpointe Catholic defensive back/receiver Lathan Ransom last week tweeted his "Dream 14," the 14 schools he favors in an intense recruiting chase. Among Ransom's 14 are Arizona, Alabama, Ohio State, Notre Dame and Stanford. Asked on video by a national recruiting guru last week to name his finalists, Ransom predictably got stuck trying to remember all 14. How you trim that list to two or three — how you eliminate schools of that stature — is a lot to ask of anyone, let alone a teenage football player. But in the end it's a situation in which Ransom essentially can't lose.
Dreamed of times like this #Dream14🙏 pic.twitter.com/Sa6hQ8wHlV

— L8 (@L8thanRansom) March 21, 2019
Leaving college early puts money in NBA players' pockets, but competition is steep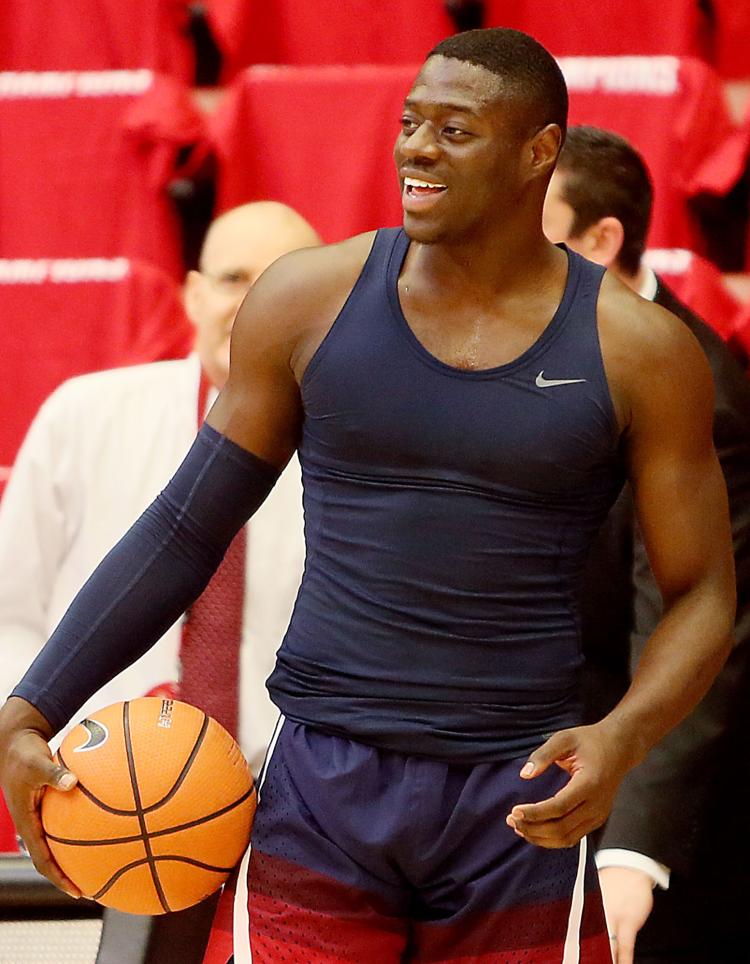 The NBA G League's regular season ended Saturday and former Wildcat Rawle Alkins did about as expected: He averaged 11.7 points for the Windy City Bulls but only started 17 games and played just 26 minutes per game. Alkins' decision not to finish his college career put some money in his pocket — perhaps close to $250,000 with a two-way contract via the Chicago Bulls — but it also exposed him to a higher level of competition that he probably wasn't ready to play, week after week. That's one danger of early departures: you can be defined as a nonprospect, such as a career Triple-A baseball player. The same thing happened to ex-Wildcat Chance Comanche, who finished his G League season with the Canton Charge averaging just under 14 minutes at 4.9 points per game. Had Comanche completed four years of college basketball at a school that had available playing time, I think he could've developed into a fringe NBA player for a few years. Now he's struggling just to get off a G League bench.
Palo Verde grad Cotton again wins Australian basketball honors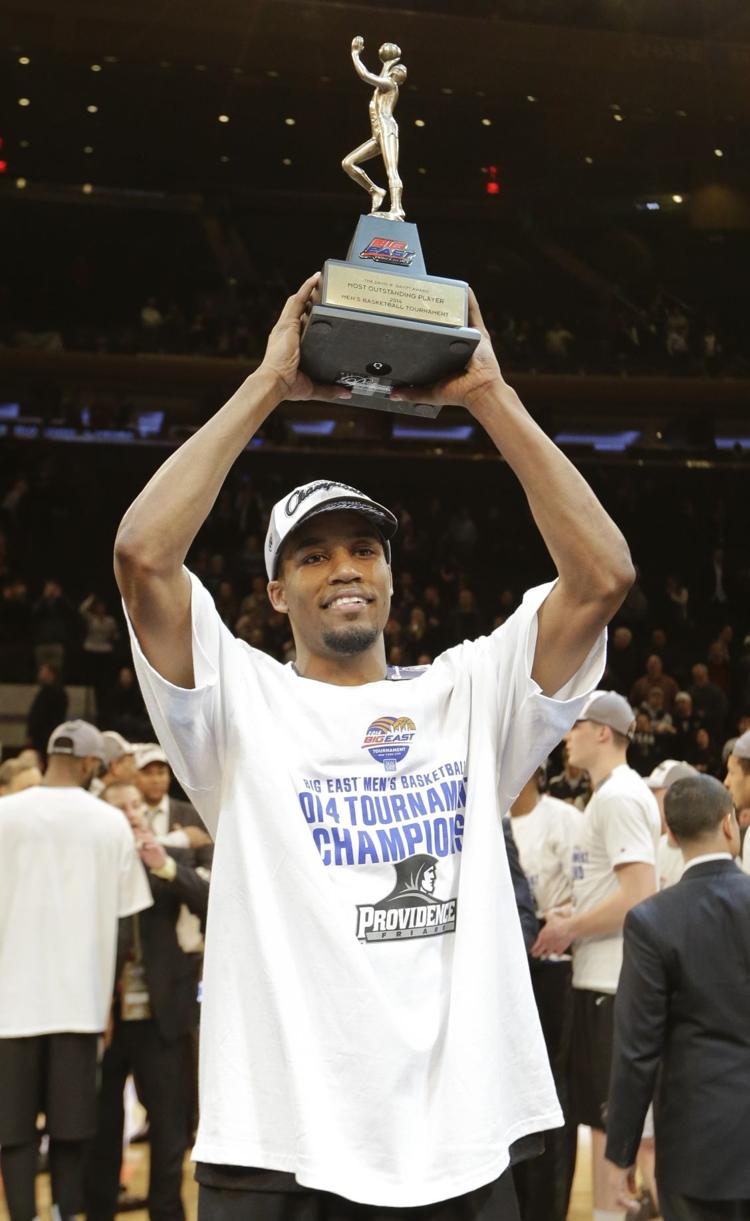 Palo Verde High grad Bryce Cotton last week was named to the All-National Basketball League's first team in Australia for the second straight season. Cotton was first in the league in scoring, 22.5, and scored 28 points in the championship game for the Perth Wildcats. Cotton's surge to the top of international basketball is remarkable; he wasn't offered a Division I scholarship until August of 2010, discovered at the last minute by Providence, where he went on to be an All-Big East guard.
Brian Peabody keeps proving he can produce D-I talent at Pima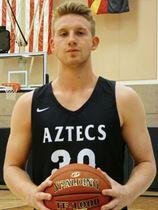 Pima College basketball standout Kennedy Koehler last week was offered a scholarship by Idaho, and if he accepts he would be the third Division I player to move from Brian Peabody's PCC powerhouse to that level. Jeremiah Bailey, a key player on last year's national runner-up, started 20 games for Damon Stoudamire's Pacific Tigers this season. Deion James, a first-team All-NJCAA All-American in 2017 at Pima, started at Colorado State a year ago but redshirted this season while recovering from knee surgery. Pima's standout point guard, Abram Carrasco, has yet to choose his destination for a four-year college.
Tucson's Alex Verdugo makes Dodgers' roster, but he'll have to earn his ABs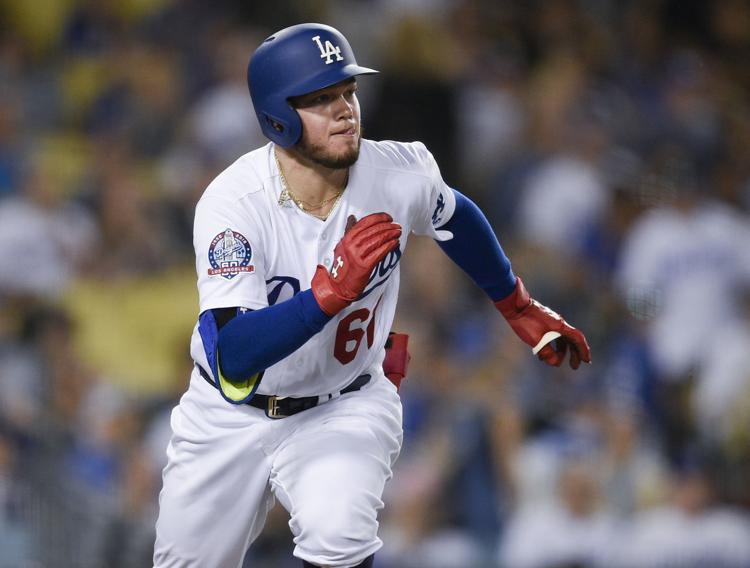 The Los Angeles Dodgers on Friday announced Sahuaro High grad Alex Verdugo made the opening day roster, not as a starter but as an extra outfielder. Verdugo hit better than .300 in Triple-A in 2017 and 2018, and would likely be a starter for a team less talented than the Dodgers. He's valued for his versatility — he can play all three outfield spots — and his left-handed bat. The one knock on Verdugo is lack of power; he did not hit a home run in 47 spring training plate appearances. But he's only 22 and just getting started in big league baseball.
Judy McDermott's work for Tucson Conquistadors over past 27 years was unparalleled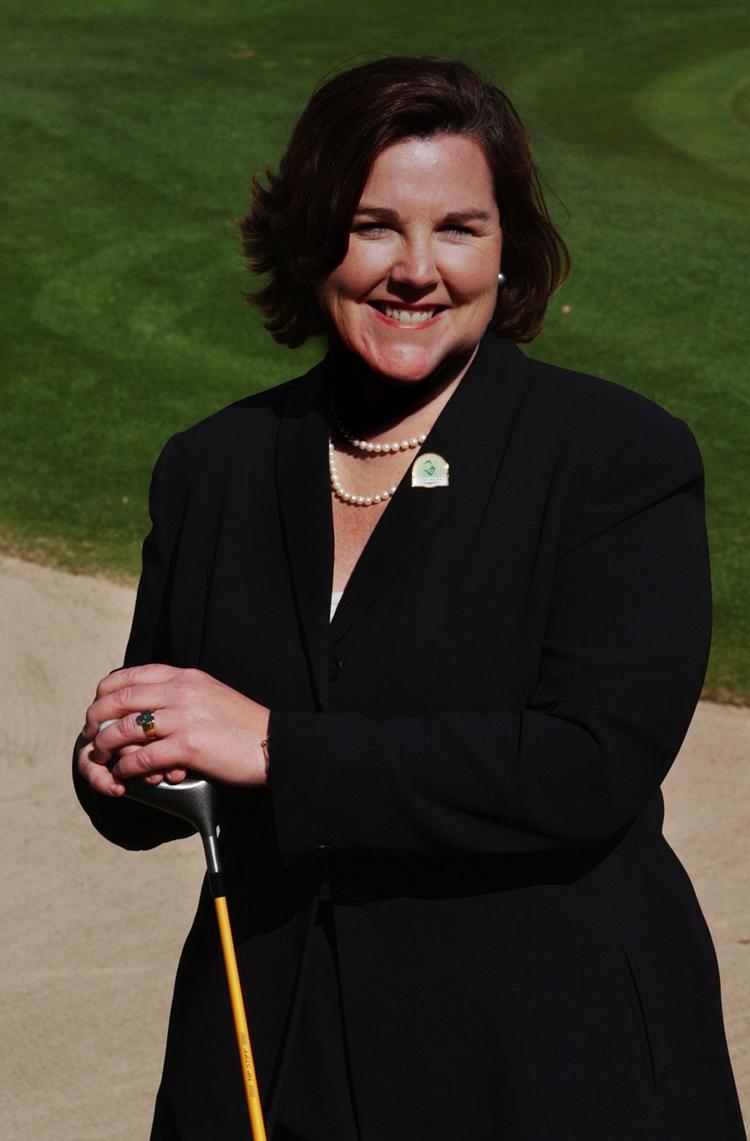 Judy McDermott grew up in Whittier, California, became a self-taught golfer who played for UCLA, earned an economics degree and ultimately was hired to work for the LPGA.
The Tucson Conquistadores recruited McDermott in 1992, flew her to Tucson that year for the Tucson Open and entertained her as a guest at the Pro-Am concert at which John Denver performed.
She accepted the Conquistadores' offer to be the director of marketing for the Tucson Open, and did so well that she soon became executive director of the Conquistadores, an all-male, nonprofit group which has raised more than $26 million for local charities since McDermott took charge.
To say that she's the top female sports executive in Tucson history would be an understatement.
On Friday, after three decades on the beat, McDermott told me she will leave her management role of Tucson's pro golf tournament.
"I am going to hang up my hat," she said. "I'm going to head to the First Tee of Tucson full time."
McDermott will be the executive director of that PGA Tour-inspired organization, one established to develop life and leadership skills through golf.
Conquistadores president Rob Draper touched on the "masterful job" McDermott has done in those 27 years and used the words passion, perseverance, effectiveness and humility to describe McDermott's value .
The only word left out was "backbone."