Hansen's Sunday Notebook: Arizona Wildcats could sure use a Channing Frye these days
Star sports columnist Greg Hansen offers his opinion on recent sports news.
Sweet-shooting Frye's retirement leads list of Tucson's latest sports news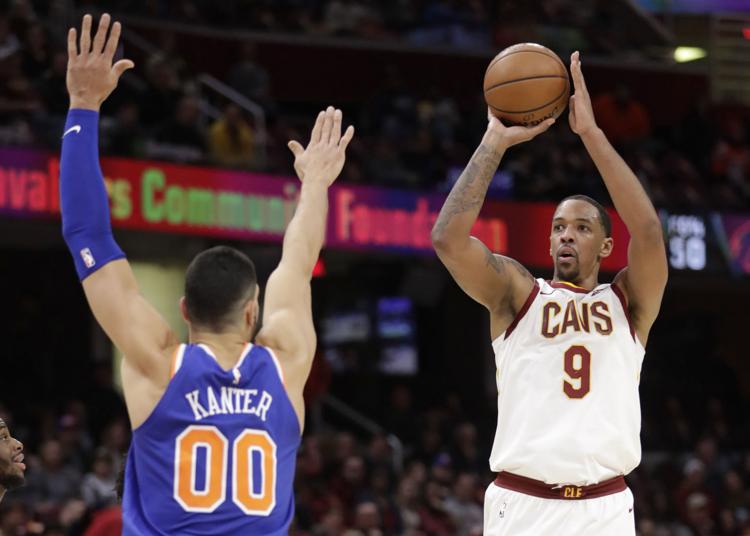 The top 10 Tucson sports items of the week:
1. Channing Frye is retiring after 15 seasons in the NBA. Here's how much things change: Through Friday, Frye had taken 2,687 NBA 3-point shots. At Arizona, he was a mere 6 for 23 from 3-point distance. Oh, how Wildcat fans still ache for Frye's last game, the 2005 Elite Eight loss to Illinois, when another Frye 3-pointer (he was 1 for 1) would've put the Wildcats in the Final Four.
2. Lawi Lalang is possibly the greatest athlete in UA history; he won eight NCAA distance-running championships from 2012-14 and another eight Pac-12 championships. Now 27, part of the U.S. Army's World Class Athlete program — it was his path to becoming a U.S. citizen — Lalang returned to high-profile competition last week at the USA Indoor Championships in New York. But he didn't have his best stuff. The man who ran a 3:52 mile as an Arizona senior finished 14th in the two-mile with an 8:42 time.
3. Cienega High grad Nick Gonzales leads the NCAA in home runs (six) and RBIs (27) through games of Friday. He's also hitting .625, which is third nationally. True, the second baseman from New Mexico State has 45 games remaining in the regular season and the competition will intensify. The Aggies play road games at Arizona and ASU this month. But after earning WAC Freshman of the Year honors in 2018, it seems likely that Gonzales is the real thing.
4. The Tucson Rodeo — La Fiesta de los Vaqueros — lost the big part of two days of revenue last week because of a fierce winter storm. Dozens of vendors at the Tucson Rodeo grounds also lost significant revenue, part of which is funneled, by contract, to the Tucson Rodeo. Cowboys and cowgirls were still paid the expected split of $316,320 in prize money. But that didn't stop the charitable spirit of the 94-year-old event; among the charities it supported was the Pima County Sports Hall of Fame, which it gave $1,200 for operational costs. Unfortunately, PCSHF director Pat Darcy — a former World Series pitcher for the Cincinnati Reds — did not wear a cowboy hat when he was presented the check by Tucson Rodeo GM Gary Williams. Darcy did, however, get his shoes dirty.
5. The Friday snow-hail-rain storm in Tucson also came at a big cost to the local golf industry. About 400 golfers were scheduled to play at the Randolph Golf Complex on Feb. 22, with revenue projected at close to $20,000. The five city golf courses failed to realize about $50,000 total for a rare snow day.
6. Pima College basketball point guard JJ Nakai last week became the first Aztecs women's player to be selected the overall ACCAC Player of the Year. She got six of the 14 first-place votes from league coaches and, via a point total system, had a 157-148 edge over the runner-up. After Nakai became PCC's career leading scorer, breaking the record of former Pima All-American Tia Morrison, the two were introduced at last week's game against Glendale College. Morrison now works for a Phoenix car dealership.
7. The Westgate Las Vegas Sports Book last week posted its initial Heisman Trophy odds for the 2019 season. After the usual suspects – Alabama's Tua Tagovailoa and Clemson's Trevor Lawrence are ranked 1-2 — the first Pac-12 player listed is ASU running back Eno Benjamin. Whatever happened to Khalil Tate? He is ranked 18th by the oddsmakers. Tate and the Wildcats have a lot of work to do when spring drills begin March 18. Much of it is to improve quarterbacking efficiency. ASU completed its spring practices Friday night in Tempe, the earliest completion of spring practice in ASU history.
8. Sabino High School grad Willie Wood, who shot a 66 in Friday's first round of the ongoing Cologuard Classic at Tucson National, was an All-American at NCAA champion Oklahoma State in the early 1980s. His son, Hayden, is now a senior at No. 1 OSU, and a week ago his father served as "volunteer coach" as the Cowboys finished second in the 16-team Prestige  in La Quinta, California. "We lost, so they fired me," Willie said with a laugh on Friday. Willie's sister, Deanie Wood, one of Tucson's leading female golfers of the 1970s, remains in town. She recently retired after a career as a school teacher, mostly at Marana Middle School.
9. Arizona State completed its home basketball season by averaging 10,538 fans per game at Wells Fargo Arena. Incredibly, it's the first time in the 45-year history of the arena that the Sun Devils averaged more than 10,000 in consecutive years. ASU averaged 10,603 last season. Arizona has averaged at least 13,000 at McKale Center every season since 1986-87 but a more unexpected statistic is this: the Wildcats have not sold out a game at McKale this season. Its game high is 14,410 against Oregon State. Listed capacity is 14,644. This year's average is 13,710, the lowest since 2012, though it's likely to grow following Saturday's game against ASU.
10. The last Catalina High School football player to appear in a Pac-10/12 game was tight end Richard Griffith, an Arizona starter from 1990-92 who went on to play seven years in the NFL. In the mid-1970s, Catalina linebacker Steve Budinger became a starter at Stanford. Now comes 6-foot 4-inch, 255-pound Jose Lugo, a Catalina tight end/defensive end who last week committed to play at Arizona State. Lugo, who made 116 tackles last year, is projected to be a preferred walk-on at ASU, although he has scholarship offers from, among others, South Dakota State and Western New Mexico.
Six members of UA's 2012 CWS championship team fighting to make big-league rosters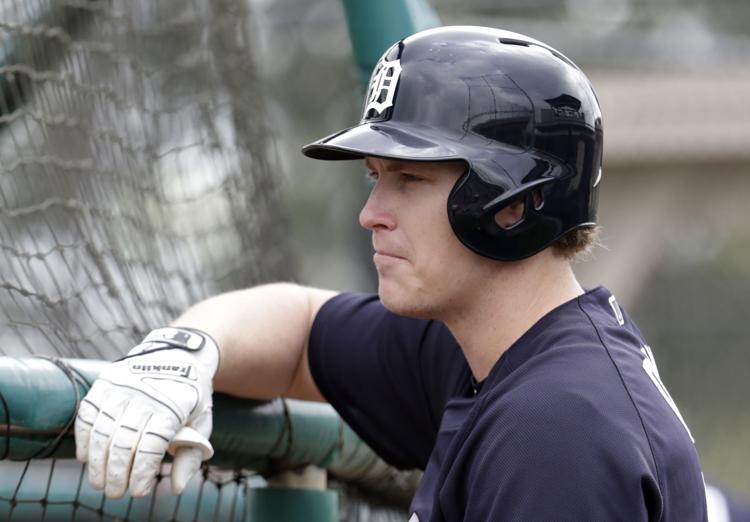 Six  ballplayers from coach Andy Lopez's 2012 national championship baseball team remain in pro baseball, the never-ending struggle to get to and stay in the big leagues. Here's how they sit this spring:
Outfielder Johnny Field. He's in camp with the Chicago Cubs and was hitting .125 in 16 at-bats through Friday. Field hit .222 in 84 big-league games a year ago.
Utility player Robert Refsnyder. In camp with the Diamondbacks, Refsnyder had two hits in his first 14 spring training at-bats. In 166 big-league games, Refsnyder has hit .218.
Shortstop Alex Mejia. He is not in a big-league camp; he played 13 big-league games with St. Louis in 2017.
Third baseman Seth Mejias-Brean. The Cienega High School grad has three at-bats (no hits) for the Padres in the Cactus League. He has played in 797 minor-league games with no regular season big-league experience.
Outfielder Joey Rickard. He is 4 for 13 in early spring training with Baltimore, with whom he has hit .252 in 275 MLB games.
First baseman Brandon Dixon. He's 1 for 8 in training camp with the Tigers. He played in 74 big-league games last year, hitting .178.
UA commit Nico Mannion may be best-ever high school player in state history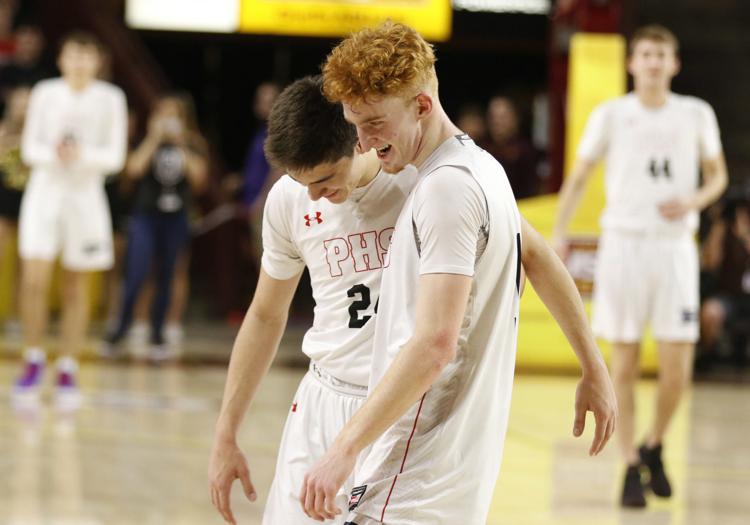 On paper, you can make a tight case that incoming UA freshman point guard Nico Mannion is the best high school player in Arizona history. He averaged 32.1 points and 6.3 assists for Class 6A state champion Phoenix Pinnacle High School this season. He scored 1,999 points in three years.
His closest challenger would be 1996 Shadow Mountain guard Mike Bibby, a consensus All-American at Arizona in 1997-98. Bibby scored 3,002 points in four high school years. But comparing Mannion and Bibby to earlier-era standouts doesn't work.
Before the 1990s, most high school basketball stars played multiple sports and had limited summer competition. I'd estimate that Mannion plays close to 125 games per year, counting AAU and high school basketball.
Someone like Cholla High School product Sean Elliott or Pueblo High School grad Fat Lever — the two leading high school basketball players in Tucson history — probably played 50 games, if that, and were not exposed to elite-level competition Mannion has known. Now it takes not just abundant talent to play at Mannion's level, but lots of time and lots of money.
Davises aren't only donors with names on indoor sports center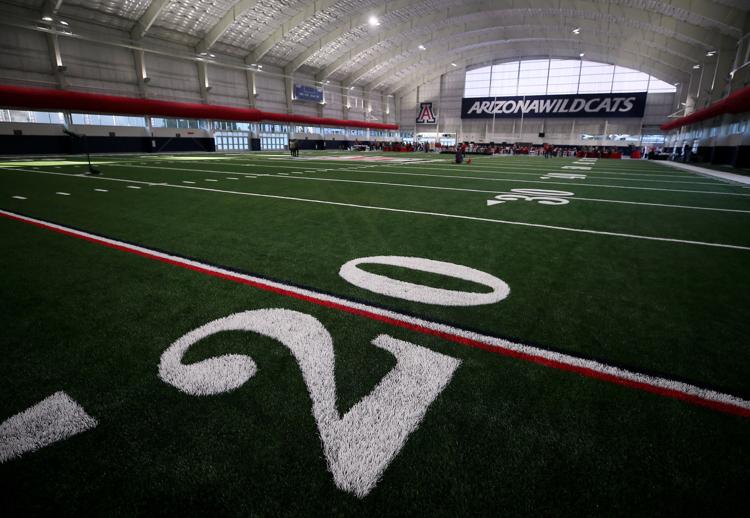 UA athletic director Dave Heeke last week said the $16.5 million Cole and Jeannie Davis Sports Center "came in on time and on budget." It was close; work crews arrived before sunrise a day before Sunday's dedication to complete landscaping and cement work. To help pay for the 75,000-square-foot arena, the UA  sold signage recognition to donors. For example, there are signs that say "Dr. Michael Cunning and Holly Berryhill Goal-Line" and "David and Janet Lee 50-Yard Line." Heeke said no decision has been made on whether the Davis Center will be available to rent for community events. One thing I really like: The Pride of Arizona Marching Band will be allowed to practice inside periodically, hopefully on those impossibly hot and humid August days when they do their own two-a-day training camp sessions.
New AIA rules a step in the right direction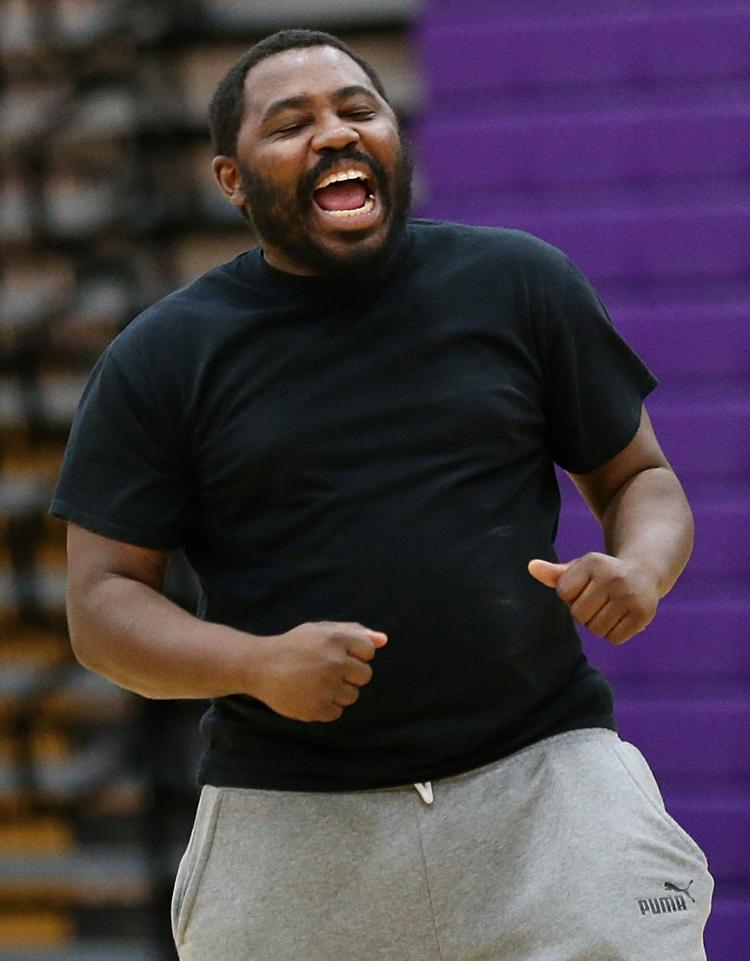 The Arizona Interscholastic Association last week passed legislation to help close loopholes for what is becoming chronic transferring problems. Sabino High School has twice been sanctioned for what the AIA determined were prior-contact recruiting issues in the last year. Bylaw No. 15.2 — known as the "Recruiting Rule" — now clearly prohibits transferring student-athletes from having any prior contact with club sports and the coaches, sponsors, coordinators, owners, administrators and those connected to teams to which the athlete is transferring. It will make those found guilty ineligible for a full year. It's a good start, one that will hopefully prevent the Scottsdale Saguaros and Phoenix Shadow Mountains from dominating football and basketball.
Iggy may have Hall of Fame aspirations, but Kenny Lofton may have a better chance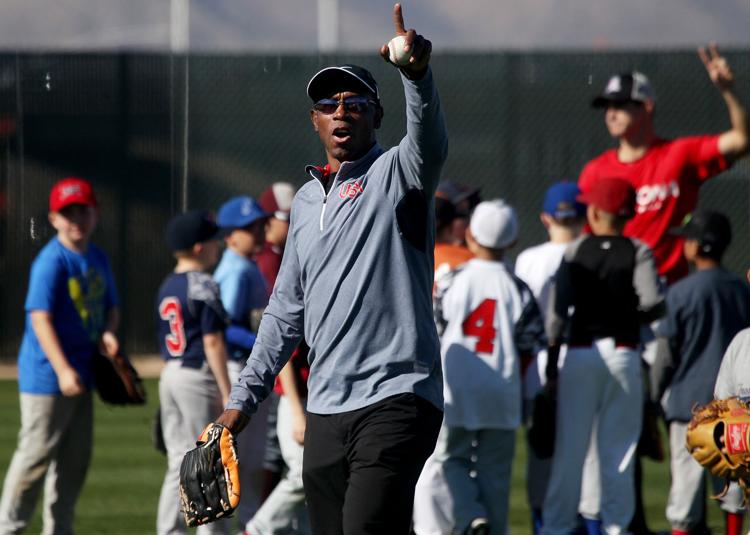 Golden State Warriors coach Steve Kerr has recently discussed the possibility of fellow ex-Wildcat Andre Iguodala someday being elected to the basketball Hall of Fame. Iguodala has a 2012 Olympic gold medal and was the 2015 NBA Finals MVP. He has played in one NBA All-Star Game (2012) which probably isn't enough to make the Hall of Fame, especially with a career scoring average of 12.2 points. I'd first promote a movement to revive the Baseball Hall of Fame worthiness of Kerr's Arizona basketball teammate, Kenny Lofton. He played in six all-star games, won four Gold Gloves, stole 622 bases — which is 15th in history — and had 2,428 hits. On a recent tour in which Lofton, a movie producer, was promoting the movie "Chokehold," he said he believes the Hall of Fame Veterans Committee will strongly consider him. "At my position, I felt like I stood out," Lofton told the New York Post. "I just feel like the Veterans Committee should look at my defense and my offense and what I did on the base paths. Even though I felt good to see that Harold Baines got in, he played one position, or one side. He was a hitter. Baseball is about two sides of the field. I felt like I helped my teams on both sides of the field. Hopefully that will be looked at differently now."
My two cents: Exchange between Miller, TV reporter casts a bad light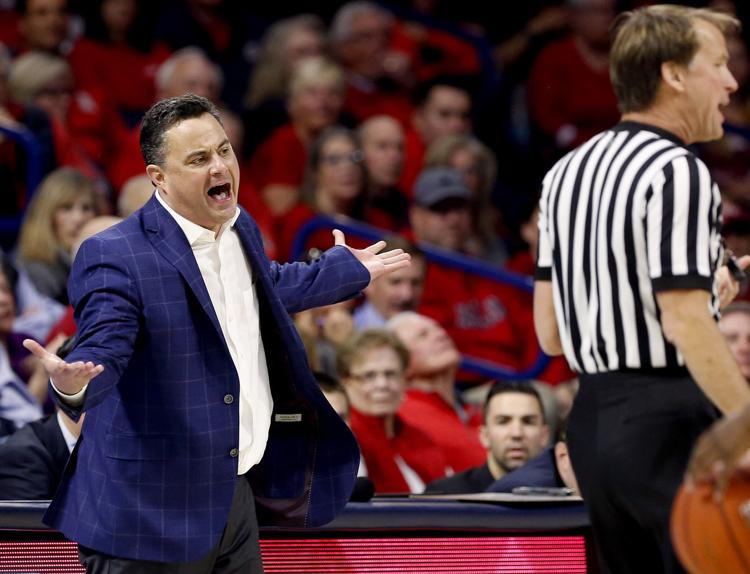 Sean Miller delivered what I believe was an appropriate response last week when a naïve TV reporter from Phoenix twice asked him to comment about issues related to the FBI's investigation into college basketball corruption.
Miller said, "you can drive back to Phoenix."
Before you send a reporter to ask those kinds of questions — twice — it is incumbent on any news organization to be realistic. The questions may need to be asked, but Miller isn't going to answer them. Not to a Tucson reporter, not to an ESPN reporter, not to any reporter. My colleague Bruce Pascoe has regularly asked those questions for a year. He has never gotten more than "no comment."
Last week's awkward exchange made the media industry look dumb.
When I was a rookie beat reporter covering the Tampa Bay Buccaneers, the mighty New York Times sent reporter Neil Amdur to Tampa to ask Bucs coach John McKay, a legendary coach from USC, about the team's 0-26 start as an NFL franchise.
"John," he said, "what do you say to those who say you're just a college coach?"
McKay puffed on his cigar, blew smoke into the air, and looked at Amdur.
"I tell them the same thing I tell you: (bleep) off," he said.
Amdur left without a story, just as the Phoenix reporter did last week.