Hansen's Sunday Notebook: Dan Schneider is latest UA baseball player to make hall
Star sports columnist Greg Hansen offers his opinion on recent sports news.
Schneider was long overdue in UA sports hall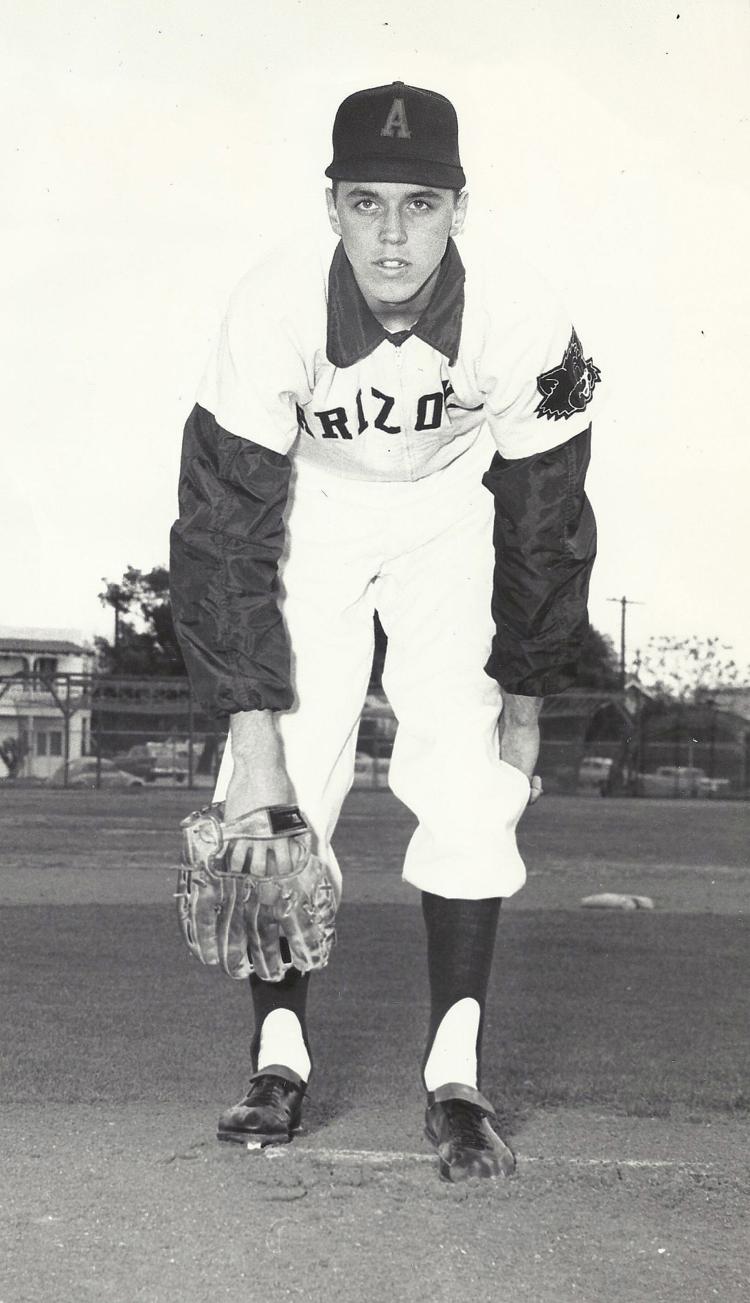 Fifty-seven years after Dan Schneider threw his last fastball for the Arizona Wildcats, the first one-and-done athlete in school history was elected to the UA's Sports Hall of Fame last week.
It is a long overdue and well deserved award for the Rincon High School grad, a consensus first-team All-American in 1962, going 13-1 with a school strikeout record of 186 that has stood for 57 years.
The 6-foot 2-inch lefty was the centerpiece of the first team in UA history — any sport — to be ranked No. 1 in the nation.
Schneider was so good in 1962 that the Milwaukee Braves paid him a $100,000 bonus to leave school. At the time, he was one of the five highest-paid "bonus babies" in MLB history. He went on to pitch 117 games in the big leagues over five seasons.
Technically, Schneider wasn't "one-and-done." Freshmen were not allowed to play varsity baseball in 1961, so Schneider went 5-0 for the Arizona freshman team.
His long wait to get into the UA sports Hall of Fame reflects on the productive history of Arizona baseball, as well as the school's overall success in sports the last 60 years.
The Class of 2019 includes seven former athletes, including 2007 Jim Thorpe Award winning football cornerback Antoine Cason. Sometimes you get lost in the shuffle, as Schneider did. He will be the 36th baseball player inducted into the UA sports Hall of Fame.
Editor's note: This section has been updated to remove a reference to Dave Stegman, who was inducted into the UA hall of fame in 1981. 
Aari McDonald bids to be a first-team All-American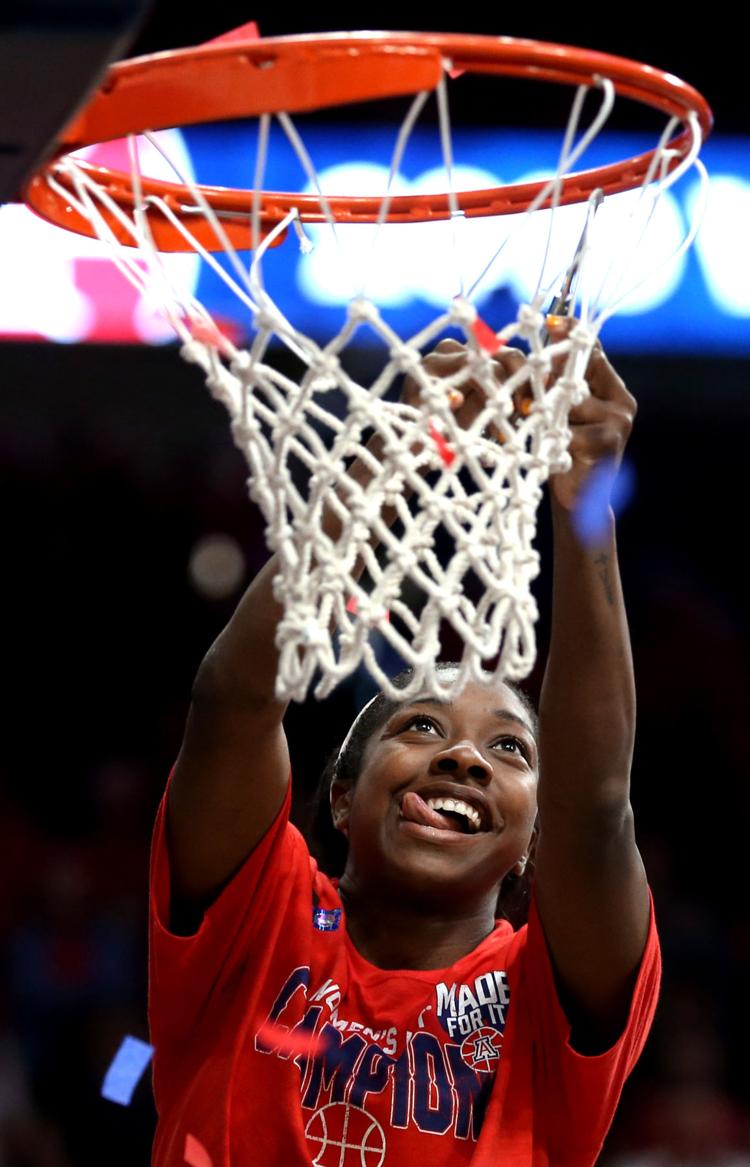 UA women's basketball coach Adia Barnes is the only player in program history to make one of the AP's All-American teams. She was a third-team selection in 1998.
Arizona sophomore point guard Aari McDonald last week was among just 18 players chosen to the AP's honorable mention All-American team. If she gets any better than she was this season, averaging a school-record 24 points per game, McDonald can expect to be a first-team All-American in 2020 or 2021, maybe both.
The differences between the men's and women's All-American teams are striking.
This year's AP women's All-American teams — 15 players — included 12 seniors and three juniors. The game is dominated by upperclass players.
By comparison, the AP's men's All-American team — 15 players — included just one senior, eight juniors, four sophomores and two freshmen.
McDonald, who is probably close to 5 feet 5 inches tall, is also playing a game dominated by taller players. The 15-woman AP All-American team included just three players under 6 feet.
She hasn't let her size keep her from getting to where she wants to be.
Amphi grad Tim Derksen named Swiss player of the week
Amphitheater High School grad Tim Derksen, the Star's 2011 Arizona high school basketball player of the year, was named Switzerland's EuroLeague player of the week, scoring 23 points with nine rebounds and six assists last week. Derksen, 25, plays for Fribourg after completing the Slovakian EuroLeague season in February, where he averaged 18.8 points and was three times chosen the league's player of the week. Derksen played last year in Spain.
Kevin Sumlin adds defensive analyst to staff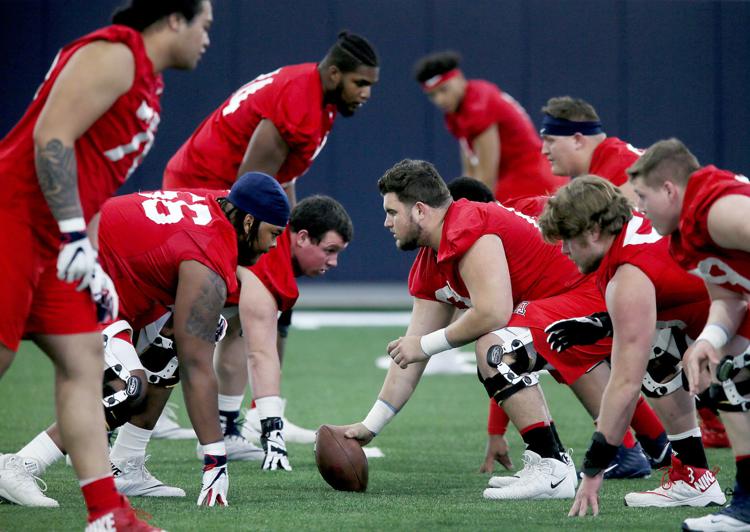 UA football coach Kevin Sumlin has signed a five-star recruit. Sort of. He has hired Jermauria Rasco to be a full-time defensive analyst, joining a staff that includes Arizona 1987 All-American safety Chuck Cecil. Rasco was a five-star recruit from Shreveport, Louisiana, in 2010. He signed with LSU and became a starting pass-rusher for the Tigers with 19½ tackles for losses in his career. Rasco has been in training camp with Green Bay, Tampa Bay and Pittsburgh but did not play in an NFL game.
Ten things I learned about Tucson sports this week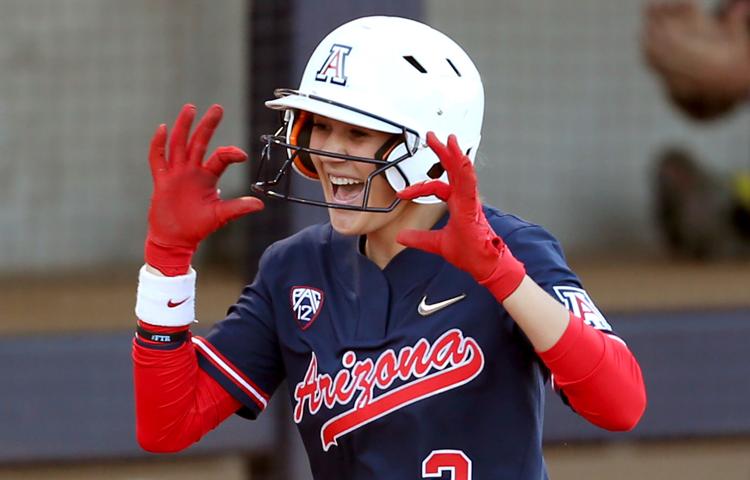 1. Rincon High School grad Chris Rastatter was one of 10 referees selected to officiate the ongoing Final Four. He was the only Pac-12 official chosen. This is Rastatter's 16th consecutive NCAA Tournament since he got his start working in Tucson adult leagues 25 years ago. Humble beginnings for sure.
2. Tim Kish, a superb linebacker's coach at Arizona and Oklahoma — and the UA's interim head football coach late in the 2011 season — has moved back to Tucson. Kish, 64, retired after spending seven years coaching linebackers at Oklahoma, capping a remarkable career in which he coached at Army, Northwestern, Illinois, Indiana, Ohio, Bowling Green and Ball State. If you put together a list of the 10 leading UA assistant football coaches of the last 50 years, Kish would be on it.
3. OB Sports, which has operated the day-to-day business of Tucson's five city golf courses as well as the Sewailo Golf Course, the Stone Canyon Club, La Paloma Country Club and two El Conquistador Country Club courses, was recently acquired by Troon, one of the world's largest golf course management organizations. OB Sports has significantly improved the operation of the city's five courses. If Troon can take it to a higher level — it plans to keep OB Sports' personnel in Tucson — it'll be a win-win.
4. Arizona sophomore Brooks Fail became a first-team All-American at last week's NCAA men's swimming championships. The Catalina Foothills High School grad finished third in the 500 freestyle finals with the second-best time in UA history. That puts Fail on a trajectory to seriously contend for the 2020 USA Olympic team.
5. No one keeps records of this stuff, but it's likely Tucson drew a record combined attendance for non-major sports last weekend. UA softball at Hillenbrand Stadium drew 8,698, Roadrunners hockey at the Tucson Arena drew 8,857, WNIT basketball at McKale Center drew 7,717 and Sugar Skulls football at the Tucson Arena drew 4,004. That's 29,276 for a weekend in which the Tucson teams went a combined 6-1. The Roadrunners, who play their final two regular season games at the Tucson Arena on Friday and Saturday, could draw 12,000 for those games.
6. NAU has retained men's basketball coach Jack Murphy for the 2019-20 season. Murphy was an important part of Lute Olson's later-years operation at Arizona, and later an assistant coach for Josh Pastner at Memphis. Murphy had gone 19-75 the last three seasons at NAU but showed significant improvement this year, 8-12 in the Big Sky Conference. Murphy's top four scorers all return in 2019-20, meaning the Lumberjacks are likely to contend for the Big Sky title as they did five years ago, finishing 13-5.
7. ASU basketball coach Bobby Hurley threw out the first pitch at the Diamondback's home opener Friday. Really. On first glance it would seem that the Phoenix sports market has many more high-profile people to toss out the ceremonial Opening Day first pitch than Hurley. He has, after all, won a single NCAA Tournament game at ASU, and won no championships. But Hurley is the Adia Barnes of the current Phoenix sports market: his team is climbing, a fresh and enjoyable story, creating visions of much better things to come.
8. Pima College will learn this week if point guards JJ Nakai and Abram Carrasco make the NJCAA All-American first teams. Nakai has narrowed her college choices to Nevada and NAU. Carrasco is still exploring options. I think it's a lock both will be named first-team All-Americans after becoming the career scoring leaders at PCC's men's and women's basketball programs.
9. Mike Candrea's UA softball team will make history this week, playing three games at Grand Canyon University, the first time either Arizona or ASU has played softball on GCU's turf. ASU does not play GCU in any sport. Arizona is 8-0 in Tucson against GCU softball teams. It's such a big deal to some that Fox Sports Arizona will televise Saturday's UA-Grand Canyon game at 1 p.m. The Antelopes are no one's bottom-feeder. They beat No.1 Florida State and lost just 1-0 to No. 3 Oklahoma earlier this season.
10. A few weeks ago, Oregon State eliminated its women's swimming program, which meant that Ironwood Ridge High standout Haley Mayhew's scholarship would not be honored. But Mayhew persevered and last week accepted a swimming scholarship to NAU. The Lumberjacks won the WAC title last month and have a strong program, with swimmers from New Zealand, Scotland, England, Mexico and now, Tucson.
UA play-by-plan man Derrick Palmer learned from the best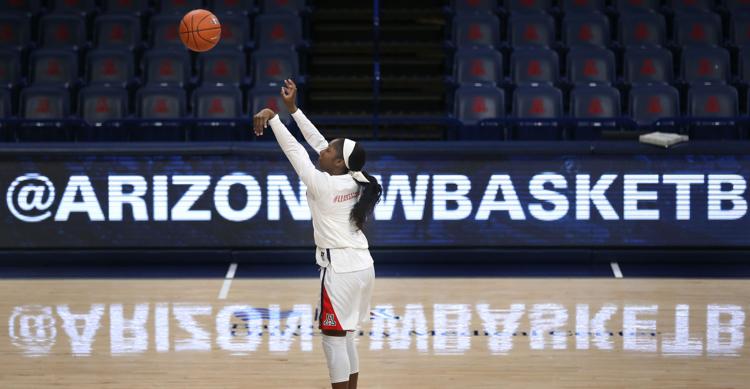 If you listened to any UA women's basketball games on 1400-AM this season, you learned that play-by-play man Derrick Palmer knows his stuff. Palmer has spent about 10 years working UA women's games; he learned from one of the best, former KNST sports-talk host Ryan Radtke, who hired Palmer as an intern more than a decade ago. Radtke is now one of the leading play-by-play voices for Westwood One's college basketball and football operation.
Both Gibbons, Ramer done playing three years removed from CWS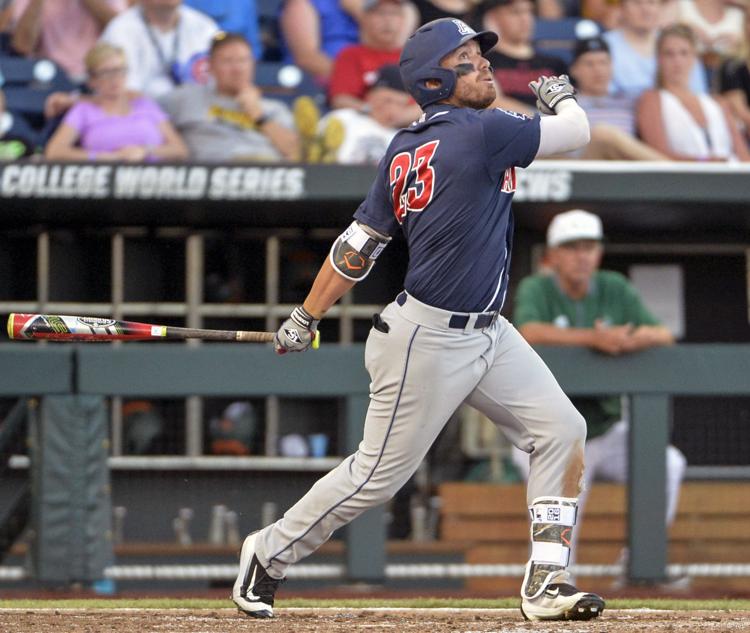 During Arizona's run to the 2016 College World Series championship game, outfielder Zach Gibbons was sensational. Gibbons hit .385; he and second baseman Cody Ramer (.348) were about as good a twosome as UA baseball has ever had. Gibbons last week announced he is retiring from baseball even though he reached Double-A last year, hitting .261 at Mobile. Ramer, a UA grad assistant coach, retired a year ago after hitting .266 in the Angels farm system. "Baseball is not my identity," Gibbons wrote on Twitter. Minor league baseball is not an easy profession. Triple-A players are paid by scale, between $2,150 and $2,700 a month. In Double-A it's $1,760.
Jason Terry is 'a coach at heart'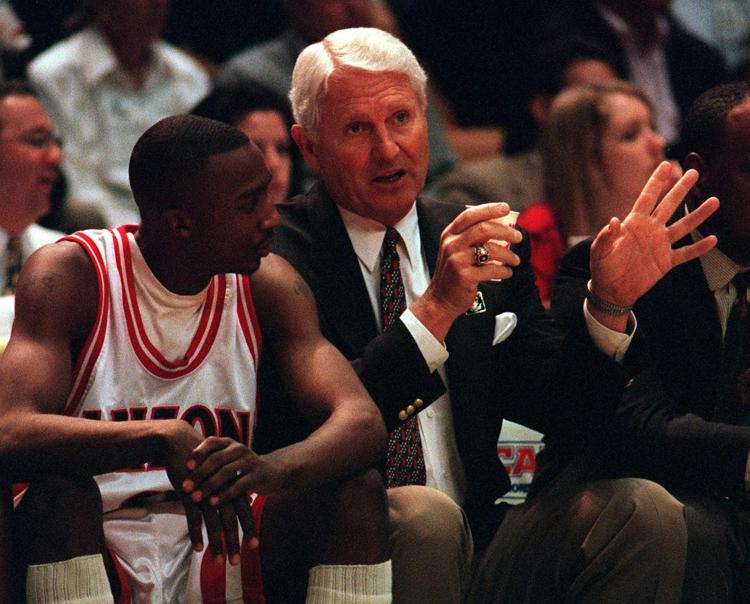 Arizona's 1999 All-American point guard Jason Terry last week told Phoenix radio 910-AM that he wants to be a head coach in college basketball, and especially at Arizona. Terry had strong interest in being Georgia Tech's new women's basketball coach, but isn't likely to get the job. "I'm a coach at heart," Terry, 41, told 910-AM. "I've been doing a lot of broadcasting, but coaching is my passion." Terry said he strongly supports Sean Miller. "We're in good hands," he said. "I think he's going to kick that door down and go to the Final Four. He's a couple in-game adjustments away from doing so. With a couple of right matchups, he'll get the job done."
My two cents: Tom Belter's return from retirement has Catalina back on track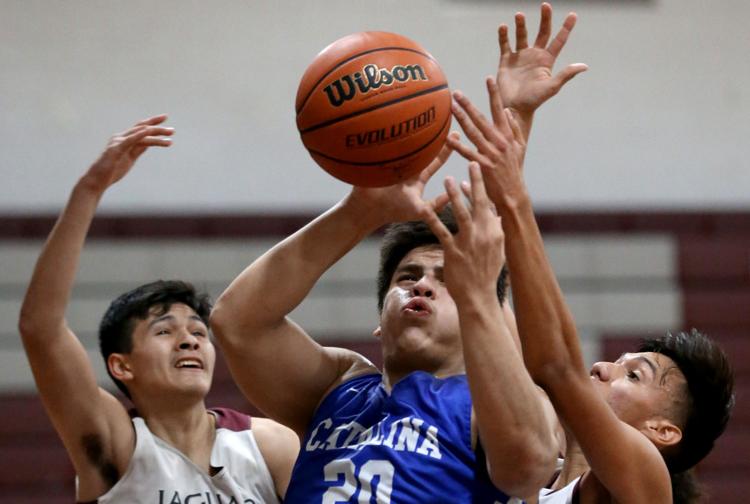 Tom Belter retired last spring after 10 outstanding seasons as Empire High School's baseball coach. He walked away with 159 victories and two state championship game appearances.
Little did he know he would soon be back in the game, the head coach at Catalina High School after two coaches, Shane Folsom and Paul Rojas, left the Trojans during the school year.
Folsom moved on to become the head coach at defending state champion Sabino, and Rojas did his best to fill in on short notice.
After the Trojans started 1-6, Belter came out of retirement and picked up where he left off at Empire. The Trojans went on a 9-2 roll, capping the turnaround with a surprising 4-2 victory over Folsom's fifth-ranked Sabercats.
A little baseball justice, you might say.
Folsom did a remarkable job in his six years at Catalina, going from 7-19 and 6-17 to last year's 24-6, one of the better rebuilding jobs in Tucson prep sports in a long time.
His former players haven't let up. Catalina senior Jonah Lauten is hitting .500 through 18 games; pitcher Micheal Romero has struck out 43 batters in 23 innings; Jon Lerma is hitting .433 and has an 0.62 ERA as a starting pitcher. Catcher Logan Johnson, a defensive standout, is hitting .372.
Catalina lost Friday to third-ranked Sahuarita — last year's Class 3A state finalist — but will soon get rematches against Sabino and Sahuarita.
A season that once seemed lost has been found.