Hansen's Sunday Notebook: Dick McConnell was an inspiration far beyond sports
Star sports columnist Greg Hansen offers his opinion on recent sports news.
McConnell, 'an inspiration,' was much more than a coach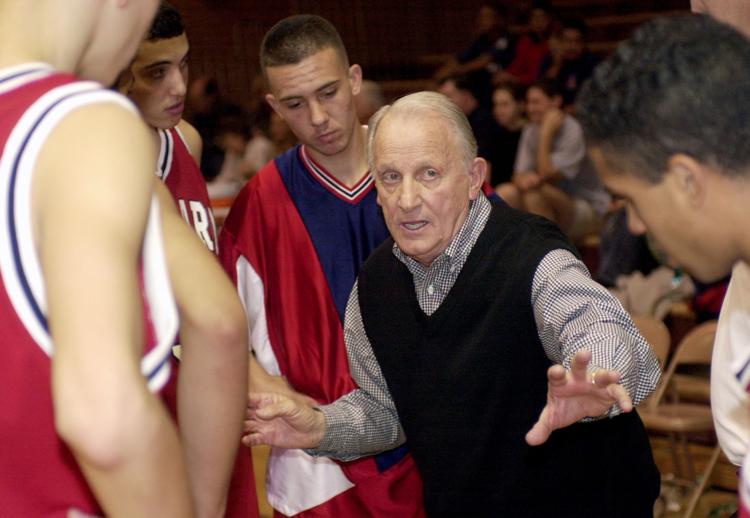 One by one, many of the significant names in Tucson sports history walked into McConnell Gymnasium Saturday at Sahuaro High School.
Howard Breinig. Rodney Peete. Andy Rumic. Bruce Larson. Jim Scott. Brian Peabody. Billy Lopez. Jerry Carrillo. Gary Lewis. Roland LaVetter. Rich Utter. Buddy Doolen.
They came to pay their respects to Dick McConnell, Sahuaro's first basketball coach, hired in November 1967 from the junior varsity staff at Rincon High School.
McConnell went on to win 776 games, then a state record, with four state championships and a legacy of turning boys into men.
Breinig, a former UA football standout who would go on to coach Sahuaro to a 1994 state championship, joined McConnell on that first-ever Sahuaro staff.
"He was an inspiration," Breinig said Saturday. "Not for winning all of those games, but for treating people right, working hard, doing things the right way. His work ethic was second to none.''
McConnell died in April. He was 89. The celebration of life program distributed to those at Saturday's memorial touched on a life well lived. It included images of his days in the Air Force, of his days playing minor-league baseball, and of his days as a high school basketball star in Topeka, Kansas. It had images of him on the sidelines at Sahuaro, always in control, never out of line.
One of his first players on the 1963 Rincon JV team was Dennis McEvoy, now an insurance executive in Tucson.
"In 1963, I was looking for trouble and I found Dick McConnell," McEvoy remembered, telling a story of getting his driver's license and being drawn to the temptations of a teenager's life.
"One day I walked into my house and Coach McConnell was standing there. He made me a deal: 'You give me your car keys and I'll give you a ride to school every morning and a ride home every night.'"
After being in the Dick McConnell carpool that season, McEvoy stopped cutting class. He applied himself academically. His life became one of which to be proud.
"At the end of the year, Coach McConnell gave me my keys back," McEvoy said. "He winked and walked away. It was his way of saying 'I trust you.'"
McEvoy said he re-lived his conversation with Dick McConnell "thousands of times" over the years.
"He not only changed my life,'' McEvoy said. "He probably saved it."
That's a legacy that goes beyond any basketball game.
Wildcats' Bianca Pagdanganan ranks with the best
Bianca Pagdanganan completed her Arizona golf career by finishing No. 3 of all individuals at the NCAA finals. A year ago she was No. 2 overall, a big factor in Arizona's 2018 NCAA championship and last week's match play semifinals finish.
She transferred to Arizona from Gonzaga after the 2017 college golf season and was so successful that she becomes, in my opinion, one of the top five transfers from another four-year school in UA history. Here's my list:
1. Chris Mills, basketball: A three-time first-team All-Pac-10 player, Mills led Arizona to Pac-10 championships in 1991 and 1993. Mills scored 1,619 points, second only to Chase Budinger's 1,697 among three-year UA players.
2. Lovie Jung, softball: After transferring from Fresno State in 2001, Jung went on to hit .364 and .460 for the Wildcats. She was a first-team all-conference second baseman for two UA teams that played in the Women's College World Series. She then hit .300 for the 2004 gold medal-winning USA Olympic team.
3. Marcus Titus, swimming: The Flowing Wells High School grad spent his freshman season at Arizona State, and fully blossomed when he transferred to Arizona. He became a 12-time All-American and was a big part of the UA's 2008 national championship.
4. T.J. McConnell, basketball: With little name recognition after playing two seasons at Duquesne, McConnell became the heart and soul of two Elite Eight teams. McConnell was a first-team All-Pac-12 player in 2015.
Nick Quintana takes place among Wildcats' all-time best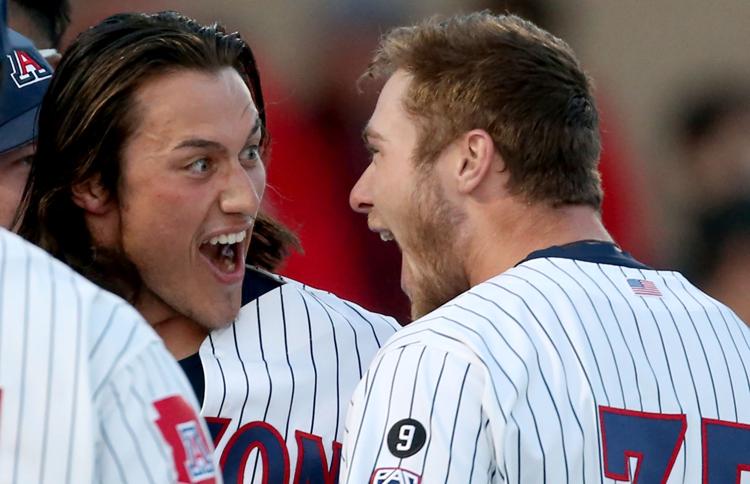 If Arizona is not included in the field for the 2019 NCAA baseball tournament when regionals are announced Monday, junior third baseman Nick Quintana will complete his UA career without playing on a true national stage.
That's unfortunate because Quintana, who is expected to be drafted next month, has become one of the top third basemen in school history. Quintana has played in just three NCAA Tournament games in his career, and all of them came in 2017. The Wildcats were left out of the postseason last year, and are on the bubble this year.
The third baseman from Las Vegas is hitting .346 with 15 home runs and 77 RBIs. Here's how I rank the top third basemen in the UA's long history of baseball success, with Quintana at No. 5:
1. Chip Hale, 1984-87: His 337 career hits is a total that is likely never to be challenged. He was a key part of a 1986 national championship and hit .383 in his final UA season, 1987.
2. Craig Sorenson, 1955-57: A two-time All-American, Sorenson hit .392 in 1956.
3. George Arias, 1993: In his only UA season, the Pueblo High School and Pima College grad hit 23 home runs, drove in 75 runs and was named a first-team All-American.
4. Ron Hassey, 1973-74: Before the Tucson High grad became a catcher, he hit .421 as a starting third baseman in 1974 . His 86 RBIs that season is a record that still stands.
Haley Moore taking her stellar game to LPGA Q-School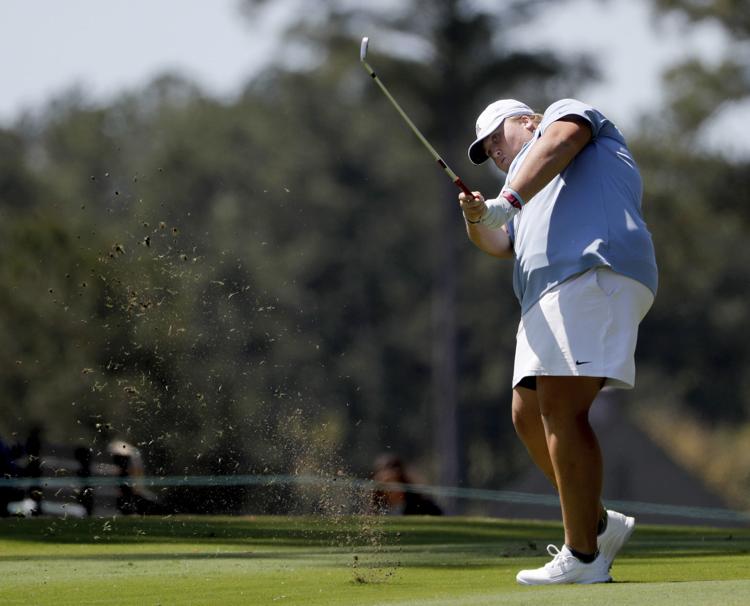 UA senior Haley Moore completed her eligibility as the Wildcats finished tied for No. 3 in the NCAA championships last week. She now awaits August's LGPA Qualifying School and the process of making the LPGA Tour. Moore joined the Wildcats in the middle of her senior year in high school — she graduated early — and became an immediate starter. Her career stroke average of 72.40 per round trails only Annika Sorenstam and Lorena Ochoa in school history. At the NCAA finals, the clutch Moore was a rockstar.
Adia Barnes keeps building up from WNIT title squad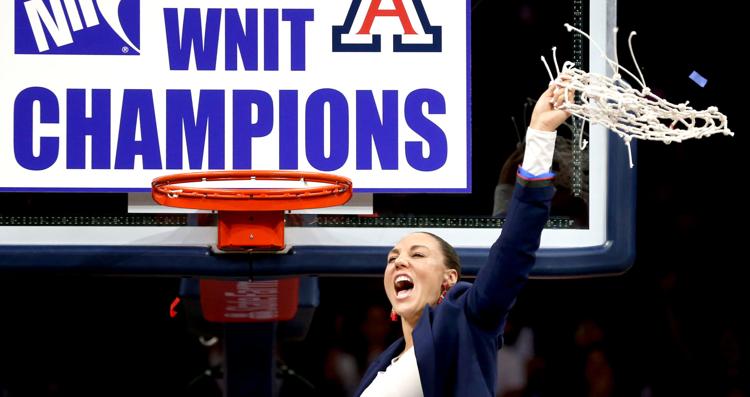 UA women's basketball coach Adia Barnes has successfully added two transfer players to the roster, including Penn State grad transfer Amari Carter. What strikes me most about Carter's Big Ten career is that she led the league in steals (2.63), was second-team all-conference player and will be 22 years old when she plays for the Wildcats in 2019-20. On paper, that is just what Arizona needs to climb in the difficult Pac-12 and reach the NCAA Tournament. Star point guard Aari McDonald needs someone to help carry some of the load, and Carter appears to be fit for that role.
Ex-Cats assistant replaced by coach with Tucson ties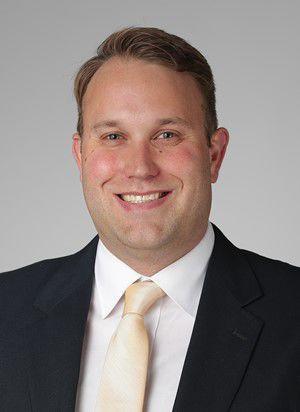 When Arizona rose to a national swimming power from 1995-2010, Greg Rhodenbaugh was one of Frank Busch's top assistant coaches. In 2010, Rhodenbaugh left Tucson to be the head coach at Missouri. His time as Mizzou's head coach ended last week when he was reassigned within the athletic department. He was replaced by Andrew Grevers, the brother of Tucson's Matt Grevers, a four-time Olympic gold medalist who also serves as a volunteer coach at Arizona.
Larry Scott's $5.3 million payout is despicable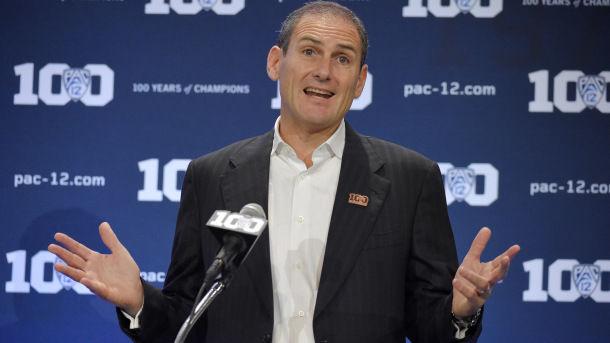 The Pac-12 last week revealed that commissioner Larry Scott was paid $5.3 million in 2017, which was more than $1.2 million more than any other conference commissioner. Scott's many critics voiced displeasure across social media platforms. Here's my question: Why does the Pac-12 even need Scott? Jamie Zaninovich is the deputy commissioner and COO. He essentially runs the league. Mark Shuken is president of the Pac-12 Networks. Beyond those two, Scott has surrounded himself with a chief of staff, a CFO, a senior associate commissioner, seven associate commissioners, seven vice presidents, four assistant commissioners and a senior vice president. Do you really need someone to oversee all of those high-ranking and high-paid officials? Couldn't Zaninovich and Shuken serve at the highest capacity in the league?
Schedule, record against ranked teams could doom Cats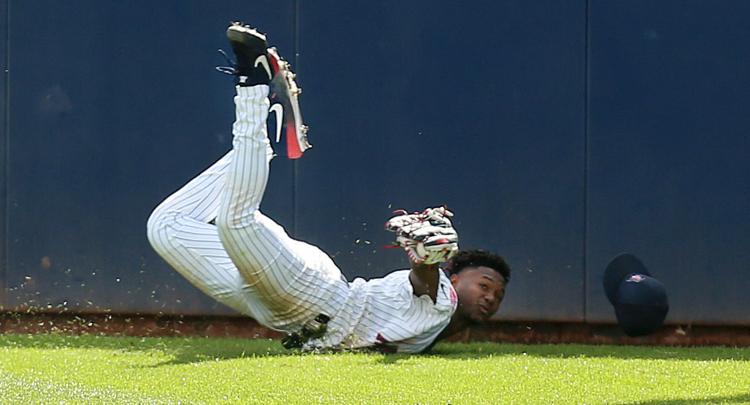 If the Arizona baseball team doesn't get an at-large bid to the NCAA Tournament this week, it has nothing to blame but its schedule. The Wildcats played way too many games — a third of the schedule — against UMass-Lowell, Sam Houston State, College of Charleston, Wisconsin-Milwaukee, Xavier, Grand Canyon and New Mexico State. They went 1-12 against the Pac-12's top four teams: UCLA, Stanford, ASU and Oregon State. They were 3-16 against Top 50 RPI teams. Is that an NCAA Tournament recipe? Nope.
Dave Heeke's son has big hit in CMU's baseball win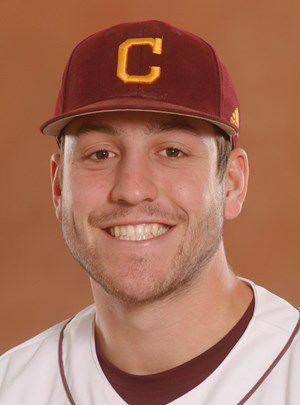 Last week was a good one for Arizona athletic director Dave Heeke. His son, Central Michigan junior third baseman Zach Heeke, had two hits Friday night to lead CMU to the Mid-American Conference championship game. Heeke, who is CMU's leadoff hitter, was a key part of a 45-12 team that won the MAC regular season with a 22-5 record, its first league title since 1995. Heeke hit .310.
Jay Campos no stranger to success at Sabino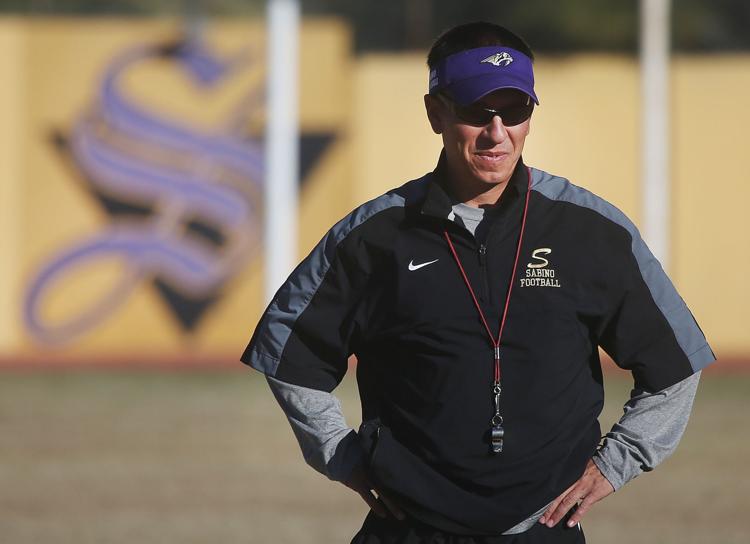 Sabino High School vice principal Jay Campos, who previously coached the Sabercats to four state championship football games, has applied that success to hiring coaches. Last week he hired Amy Johnson to be Sabino's volleyball coach; Johnson twice coached Salpointe's boys volleyball team to state championship games before leaving the school five years ago. Campos previously hired Chris Stainer to coach Sabino's slumping softball program, one that had gone 5-17 in 2016. Stainer played Division III college softball in Wisconsin and moved to Tucson to work for TIG Sports — the group that brings dozens of small college softball and baseball teams to Tucson every spring. Stainer steadily improved Sabino's softball program from 18-9 and 21-11 to this year's 23-3 state championship team. She's a keeper.
Former Cats swimmer gets reunion with Greg Byrne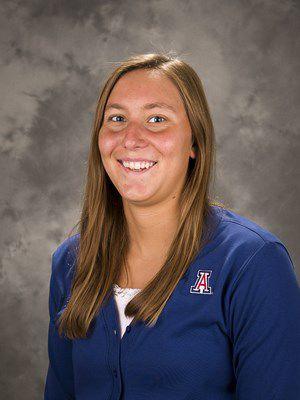 Alabama athletic director Greg Byrne has been reunited with Margo Geer, one of the top swimmers in Arizona history and finalist for the 2015 NCAA Woman of the Year award. Geer, who is training for the 2020 Olympic Trials, has moved to Tuscaloosa to train under new 'Bama swimming coach Coley Stickels, an Arizona All-American under Frank Busch 20 years ago.
Sabino grad Willie Wood still riding success from Cologuard Classic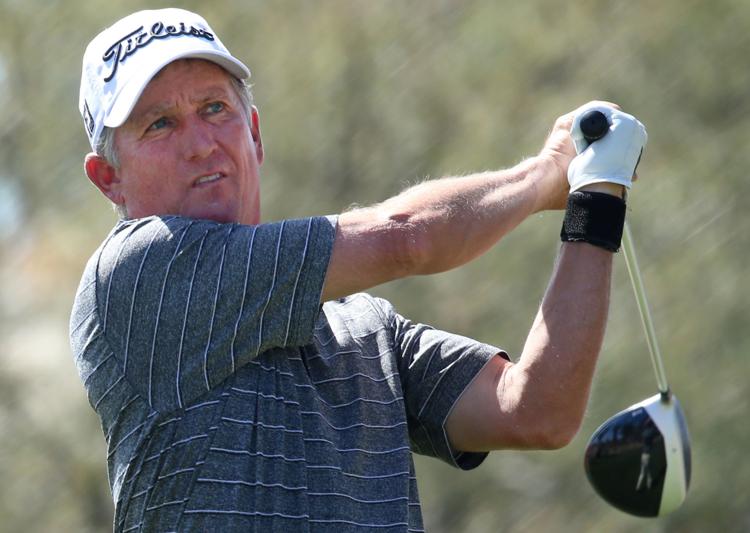 Sabino High School grad Willie Wood, who feared that his pro golf career might be over, has made the 2019 PGA Tour Champions one to remember. At 58, he entered the season with no playing privileges on the tout but was given a sponsor's exemption into Tucson's Cologuard Classic and finished tied for second. Now he has played in six events, earning $241,990, and is 28th on the money list. Not only that, Wood won a U.S. Senior Open qualifier last week, the only player in a field of 83 golfers to break par. He'll be part of that big event June 27-30 at the Warren Course near the Notre Dame campus in South Bend, Indiana.
Ka'Deem Carey putting in work for Calgary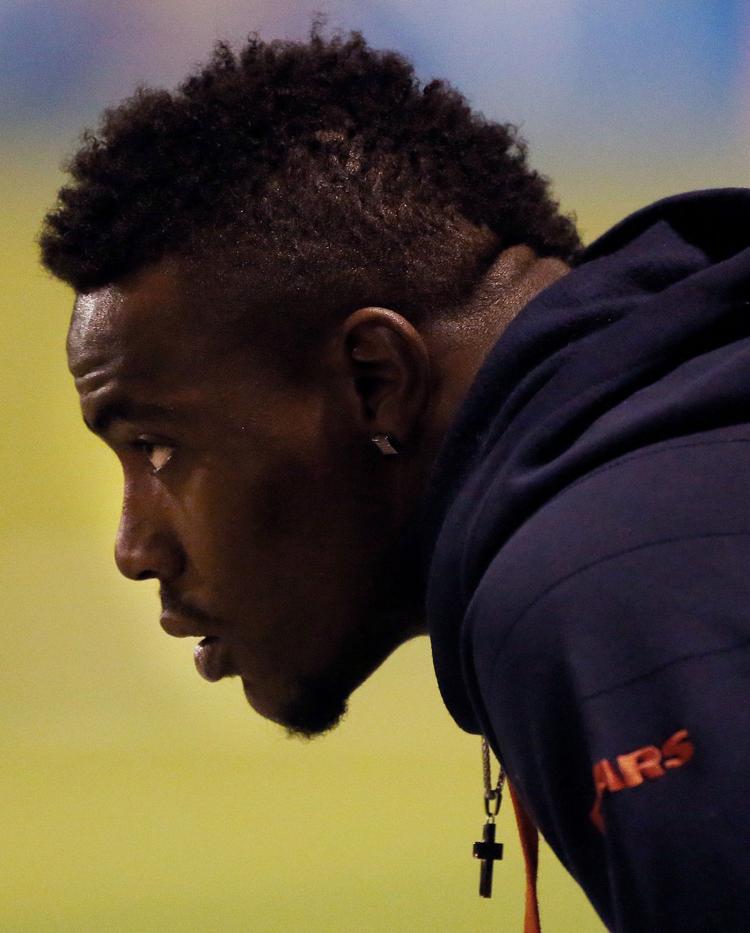 Arizona's career rushing leader, Ka'Deem Carey, is in training camp with the CFL's Calgary Stampeders, the defending Grey Cup champs. Carey, 26, spent two months with Calgary last year but did not carry the ball. Training camp opened last week for the CFL season; Calgary's first exhibition game is Friday.
My two cents: Pac-12 strength-of-schedule plan doesn't go far enough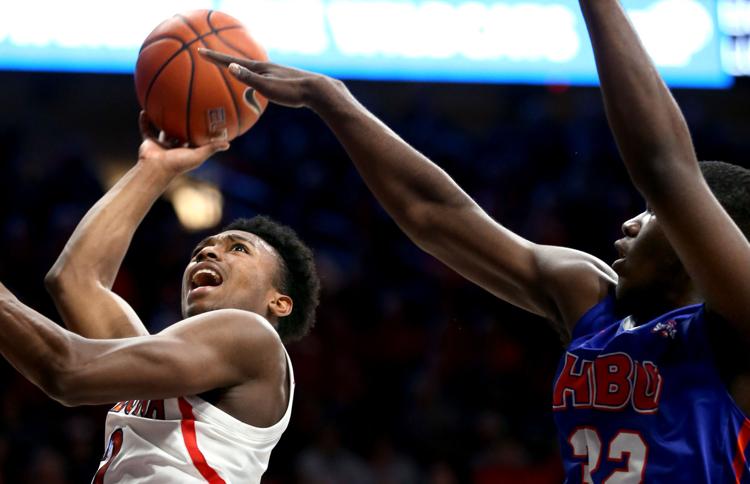 The Pac-12's CEOs have made a hollow gesture to improve the quality of the league's non-conference basketball schedules. Teams must now schedule nonconference opponents with a collective five-year trailing NET average or 175 or better. There are 351 Division I teams.
If the Pac-12 was really going to make a change and give fans more for their money — and improve the all-important NET rankings that help to determine NCAA Tournament worthiness — it would've insisted on an average ranking of 125 or thereabouts.
Averaging 175 is too high. It is still Cupcake Central.
Over the last five years, Arizona has staged home games against Cal State Bakersfield (twice), Long Beach State (twice) and the usual collection of Gardner-Webbs, Cal State Northridges and Houston Baptists.
In my long-ago college days, little ol' Utah State became an Elite Eight team by scheduling home games in hard-to-get-to Logan, Utah, against Notre Dame, Ohio State, LSU, Kansas, Arkansas, Cal, Arizona State, Washington, BYU and Utah. It was heaven for a college basketball fan.
To the UA's credit, it will host Illinois (NET rating: 105) and New Mexico State (40) in November before taking on Gonzaga — whose NET rating is No. 2 nationally — at McKale Center on Dec. 14. Games of that magnitude used to be part of the yearly landscape at McKale. They're now few and far between. Don't expect it to improve.