Hansen's Sunday Notebook: Salpointe's Bijan Robinson isn't afraid of a little competition
Star sports columnist Greg Hansen offers his opinion on recent sports news.
Salpointe star running back Bijan Robinson isn't afraid of a little competition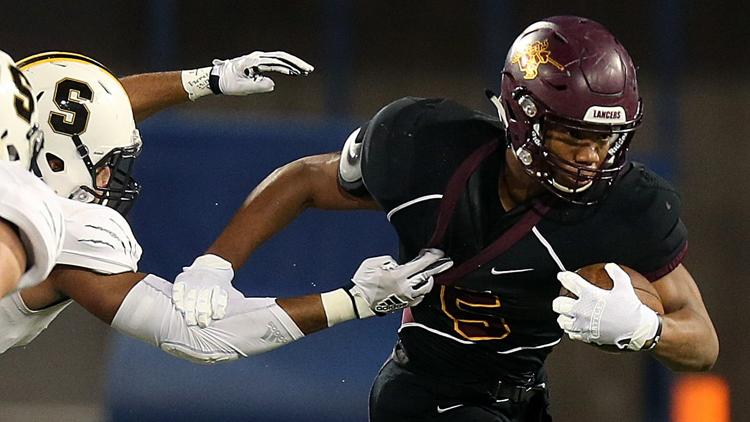 Salpointe Catholic running back Bijan Robinson, Class of 2020, last week told a national recruiting service that he is not planning to play at Arizona or ASU, and is strongly considering LSU, Ohio State, Texas, Washington, USC and UCLA.
"These are the main schools right now," he said.
Good for him; if nothing else, it shows that Robinson is not shying away from the highest platform of college football.
Ohio State, for example, has seven 4-star running backs in its program, including four – J.K. Dobbins, Master Teague, Brian Snead and Demario McCall – who combined to gain 1,243 yards last year.
Washington and Texas both have 4-star running backs in their incoming Class of 2019, and LSU has two, John Emery and Tyrion Davis, both who played high school football near the LSU campus. At USC, current running backs Markese Stepp, Stephen Carr and Vavae Malepeai were all 4-star recruits.
If Robinson leaves Tucson to play college football, it won't be anything new. Many of the top running backs in Tucson history left town, with varying success.
In 1981, Sunnyside's Fred Sims signed with mega-power Oklahoma. His competition at OU was overwhelming: Stanley Wilson gained 1,918 yards in Sims' first two seasons at Oklahoma, but both were trumped when Marcus DuPree arrived in 1982 and gained 1,114 yards. Sims then left school after gaining 846 yards.
In 1972, Tucson High Parade All-American Jesse Parker signed with UCLA. He was injured and did not play for the Bruins, ultimately transferring to Arizona. He played briefly in 1977 but was not a starter.
In 1990, Amphitheater's Mario Bates signed with Arizona State. He became an All-Pac-10 tailback in 1993, gaining 1,111 yards and was a fourth round draft pick of the New Orleans Saints. His older brother, Michael Bates, a Parade All-American, signed with Arizona in 1989 but was moved to wide receiver and left school after two years to concentrate on sprinting; he won the bronze medal at 200 meters at the 1992 Barcelona Olympics.
In 2010, Ka'Deem Carey of CDO signed with Arizona. He broke the school's season and career rushing records, led the NCAA in rushing in 2012 and was a consensus All-American.
Some Tucson running backs who stayed home thrived. Cholla's Vance Johnson and Sunnyside's David Adams both became All-Pac-10 tailbacks for the Wildcats. Some, like Amphi's Jon Volpe (Stanford) and Salpointe's Chris Hopkins (ASU) left town and gained more than 1,000 yards.
Either way, Robinson seems like he can't go wrong by choosing any of those Top 25 schools.
Sabino, Salpointe sweep baseball, softball titles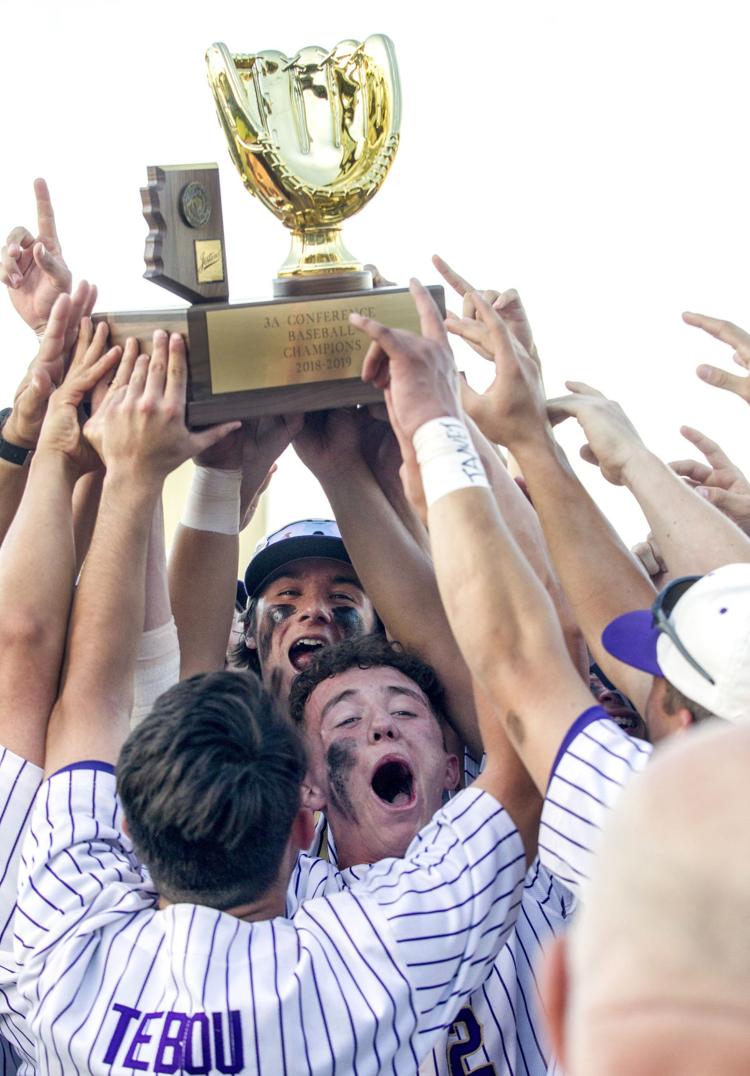 Until last week, Canyon del Oro's 2009 baseball and softball teams and Pueblo's 1990 baseball and softball teams were the only schools to sweep those sports and win state championships in the same year.
That exclusive club grew to four when Sabino and Salpointe did the same last week.
Here are four takes on the 2019 softball/baseball champions:
1. After coach Shane Folsom's Sabino Sabercats won the 3A baseball title last week, his team posed for a celebration photograph with all players holding four fingers aloft. Four fingers? That was the jersey number of former Sabino coach Mark Chandler, who led the Sabercats to the 2018 state championship. A few months later, Chandler was removed from his position and Sabino stripped of the state title for alleged recruiting violations. Touché. The seven seniors from that '18 team surely felt some redemption.
2. Salpointe softball pitcher Alyssa Aguilar went 22-3 this season, the winning pitcher in back-to-back state title games. She is only a sophomore, with a 36-6 career record, stepping into rare territory with those such as CDO's dominating Kenzie Fowler a decade ago. Aguilar was able to hold Glendale Cactus star Alynah Torres without a home run in the championship game; Torres hit what is believed to be a state-record (for big schools) 23 home runs this year and had 64 in her career. She is headed to Arizona State. Keep an eye on Salpointe freshman slap-hitter Logan Cole, who hit .530 in her first varsity season with only four strikeouts in 92 at-bats. She has Pac-12 potential.
3. Salpointe baseball coach Danny Preble ended the Lancers' 0-for-68 streak of yearly attempts to win the state championship. It wouldn't be a surprise if Salpointe won it again next year; productive underclassmen Cade McGee, Ricky Santiago, Jaeden Swanberg, Levi Padilla, Luis Garcia and Gabe Preble, among others, will return. Preble's coaching had a big effect in the state title game. His hitters were patient against touted Mesquite pitcher TJ Clarkson, a Pac-12 signee (Utah) who struck out 12 in 4º innings. But Clarkson had to throw so many pitches, 101, against the patient Lancers that he had to be removed with the game still in doubt. The AIA has a guideline that no pitcher throw more than 105 pitches in a game.
4. Grant Hopkins, who coached Desert Christian High School to consecutive state baseball championships in 2013, 2014 and 2015, joined Folsom's coaching staff at Sabino and essentially won a fourth straight state title. He joined the staff partly because he had known Folsom since Folsom's days of coaching at Catalina High School 15 years ago, and because one of his former Desert Christian assistants, Ben Fife, was on the staff. They joined pitching coach Tim Gillooly, who played on powerhouse teams at Salpointe 40 years ago but came up just short of a state title while a player.
This year as Sabino's pitching coach, Gillooly is believed to be the first pitching coach in modern Arizona prep history whose team did not allow a run in all four playoff games — 24 innings, no runs, just 10 hits. Mike Snyder, Preston Clifford and Andrew Calloway combined on those historic state tournament shutouts.
UA women's golf team in the mix despite tough competition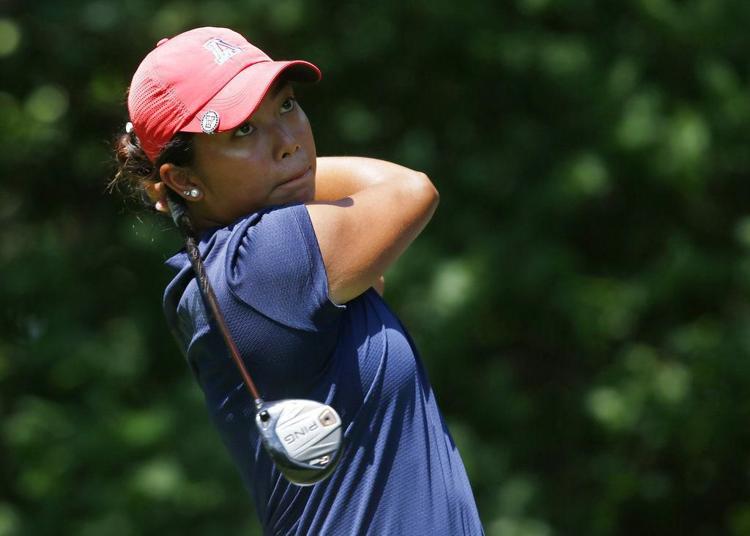 Arizona's bid to win a second consecutive NCAA women's golf championship is going well; the Wildcats are in fourth place after weather delayed play Saturday with two holes remaining. But the competition is so strong that there's rarely time to relax. For example, UA coach Laura Ianello only has to count four of the five scores each round of stroke play. On Saturday, UA senior Sandra Nordaas had one of those days, opening with a quintuple bogey 9 on the first hole of the day and shot an 86. But her score didn't count toward the UA's team score. Teammates Bianca Pagdanganan — who had the overall low score among 132 golfers after Saturday's weather delay — Haley Moore, Yu-Sang Hou and Ya Chun Chang all shot 74 or better to put Arizona in fourth place. After Sunday's round, the top 15 teams advance to a final round Monday. The top eight teams then move on to match play Tuesday and Wednesday. It's a marathon.
Bethpage architect has history in Tucson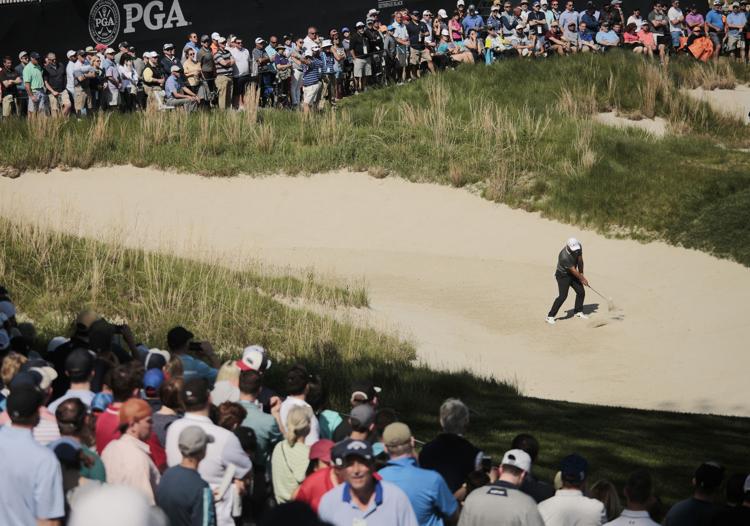 Bethpage Black near New York City, host to the ongoing PGA Championship, was designed 86 years ago by iconic golf course architect A.W. Tillinghast. In 1936, Tillinghast took a train to Tucson and did a revision on the El Rio Golf Course, the only course in Arizona which Tillinghast ever helped to design or restore. Last week, Tucson politicians talked about shutting down El Rio for most of the summer to install flood detention basins along the hardscrabble No. 2 hole, often referred to as "Cockadoodle Corner" by those who play there. Roosters crow much of the early morning near the No. 2 hole. If Tucson's politicians go forward with the project to shut down the El Rio front nine, they should make sure they don't hire a firm from Phoenix to do the work. Tucsonan Ken Kavanaugh, who is both a golf course architect and an engineer, would be the right man for the job. Kavanaugh designed the remarkable Dell Urich Golf Course and its flood control basins 25 years ago. It is a gem.
Ex-ASU football coach Larry Marmie: It was impossible not to like Dick Tomey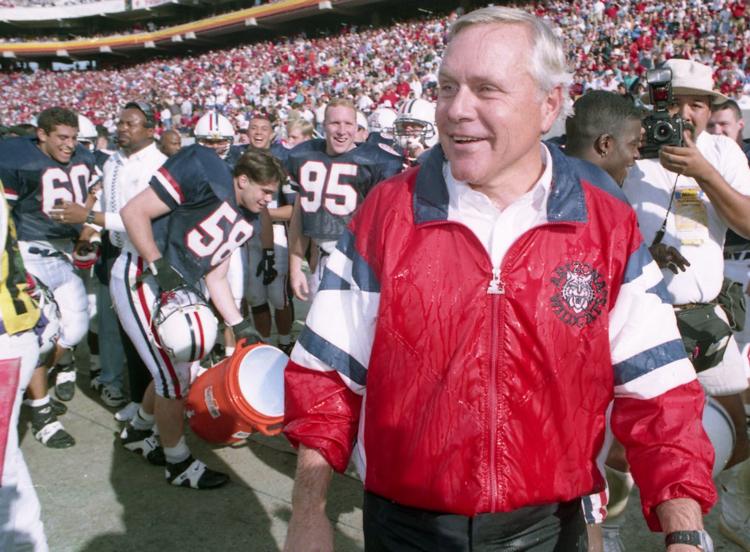 Arizona State football coach Larry Marmie ended "The Streak" in 1991, the UA's memorable 8-0-1 streak against the Sun Devils from 1982-90. Marmie and UA coach Dick Tomey were not close at the time, but their mutual respect created a friendship over the next three decades. Marmie, who spent 20 seasons coaching in the NFL after leaving ASU, last week had special praise for his old adversary. "Having competed against Dick on the field and in recruiting and not fairing very well, I still found that in our professional and personal relationship it was impossible not to respect and like him," Marmie told me. "And not only as a coach but how he lived his life. As our competition against each other ended, we became even closer friends."
Tomey gets McKale treatment for memorial service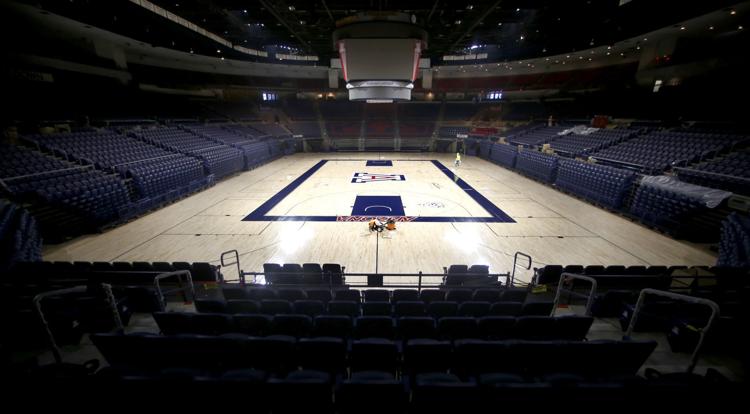 When a memorial for Tomey is held at McKale Center on May 31st at 9 a.m., it will be the sixth such service in the history of the arena. It previously was the site of celebrations of life for basketball coach Fred Snowden, Bobbi Olson (the wife of Lute Olson), broadcaster Dave Sitton, women's basketball player Shawntinice Polk and former UA assistant tennis coach Tom Hagedorn. In 2011, President Obama spoke at McKale Center during a memorial for those killed in the shootings that injured U.S. representative Gabrielle Giffords. The University of Hawaii is planning to honor Tomey before the UA-Hawaii football game August 24 in Honolulu; Tomey was Hawaii's head coach from 1977-86.
UA hoops program won't be getting much love from national media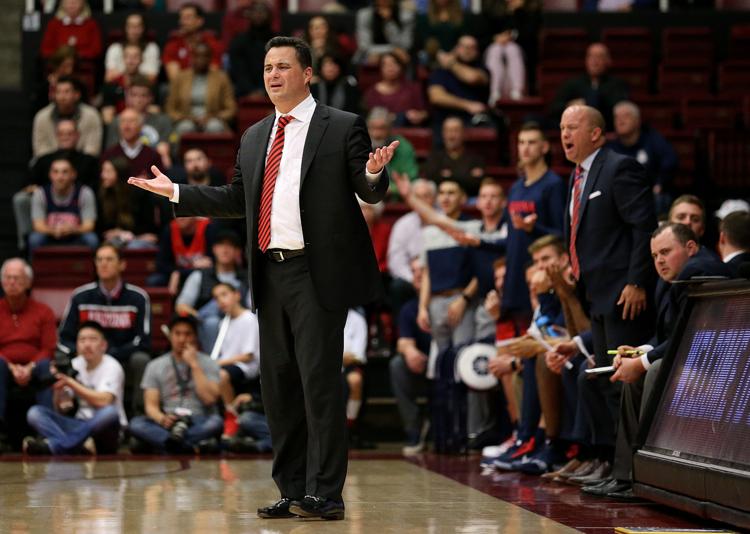 Arizona's basketball program is apt to see media comments like this one from Loren Tate, who has covered Illinois basketball and the Big Ten for more than 40 years at the Champaign News-Gazette: "All schools subscribe to 'taking charges seriously' and 'proper ethical conduct.' But when it comes to a popular, winning coach with a huge buyout, these standards fade into a smokescreen."
Damon Stoudamire not a fan of G League camp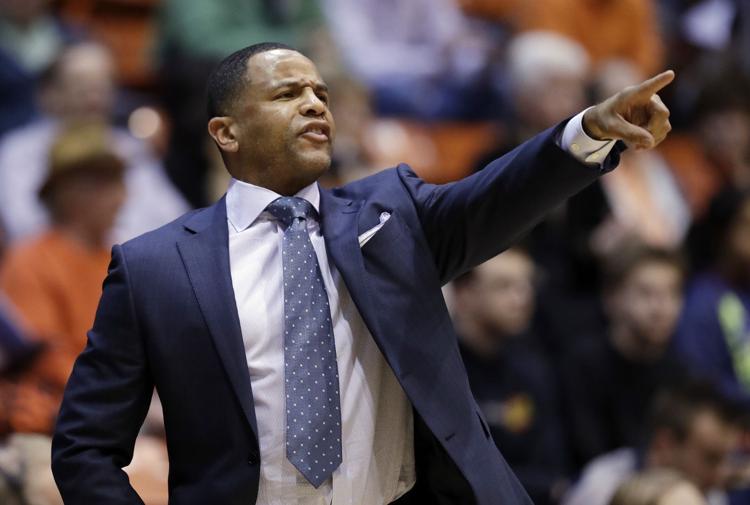 Using Twitter, Arizona's 1994 All-American point guard Damon Stoudamire posted his view as it relates to the departure of college players for pro basketball: "I don't care what anybody says, you don't leave college for (the G League Elite Camp). I was a 22-year-old rookie. My last pro game was at 35. College isn't that bad. Everybody is not built for bus rides. Put your ego to the side and quit letting people tell you a lie." Stoudamire stayed four years at Arizona, played in a Final Four, and was paid $101 million in his long NBA career.
Build, build, build in the Pac-12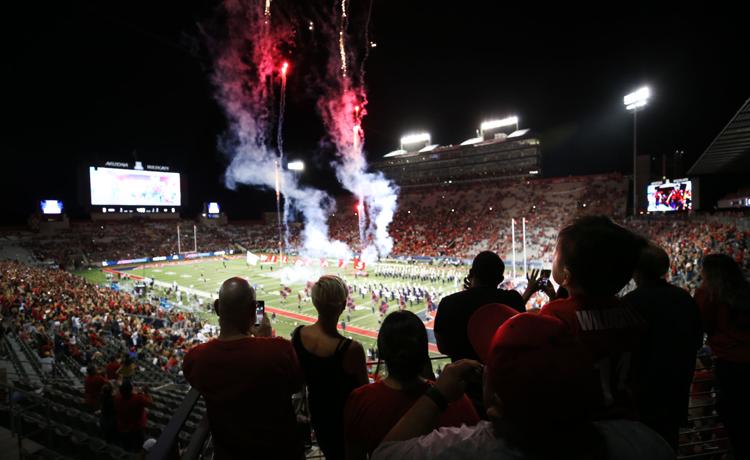 Pac-12 commissioner Larry Scott will hold a rare teleconference with the media Monday to discuss, among other things, the league's 2017-18 financial situation. But instead of this being another me-me-me Larry Scott show, he will be accompanied by Colorado chancellor Phil DiStefano, who has been chosen by fellow presidents and chancellors to be part of the discussion. DiStefano, Pac-12 CEO Group Chair, did similarly at the Pac-12 Tournament in March, a strong attempt to end Scott's perceived autonomy. Either way, the league shows no sign of curtailing building projects. UA athletic director Dave Heeke is to spend $2.9 million this summer to re-do the suites inside the press box at Arizona Stadium. The facility was built in 1989 and hasn't changed a bit. As press box/suites go at Pac-12 football stadiums, the ones at Arizona, Colorado, Oregon State and ASU would rank 11th or 12th, depending on who you ask.
My two cents: Retiring House still sees high school sports playing big role in future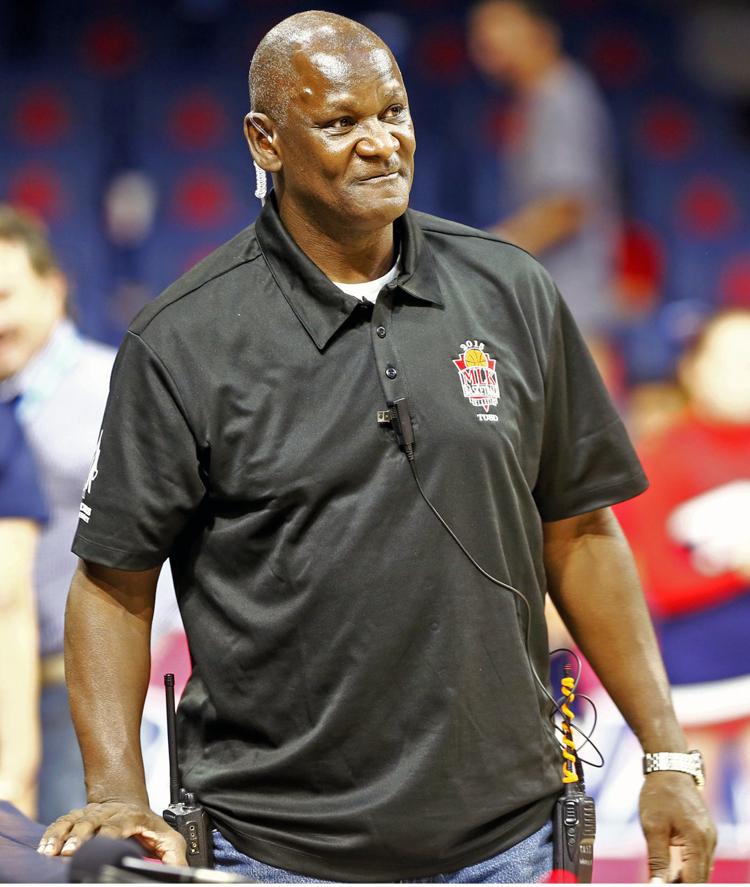 Herman House, who is retiring after a decade as TUSD's Director of Interscholastics — essentially the athletic director over 10 high schools and 24 Tucson middle schools — has a strong perspective on the future of high school sports.
"Because of open enrollment, parents are taking their kids to Salpointe, Catalina Foothills, the Vail schools and now to Marana," said House, who is also president of the AIA, the body that oversees 271 Arizona high schools. "It is extremely difficult to monitor all the movement and make sure schools are in compliance."
House also has to deal with the exodus of student-athletes to year-round club sports, and the difficulty of identifying and hiring qualified coaches, many of whom are not teachers. And he has to try to find common ground with parents who insist their son/daughter should be playing more in order to earn a college scholarship.
"Parents are so hand's on," House said. "It used to be 'Listen to your coach.' Now it's 'Why isn't my son playing?' "Most club sports make a profit and cost the parents a lot of money. High school sports are more about preparing kids for the future. The benefits of high school sports are that they are based on education, integrity, honor and sportsmanship. Those things lead to scholarships as much as playing for a club team."