Hansen's Sunday Notebook: The path back to the top of college hoops can be a quick one
Star sports columnist Greg Hansen offers his opinion on recent sports news.
As Kentucky showed 30 years ago, turnarounds in college basketball can be swift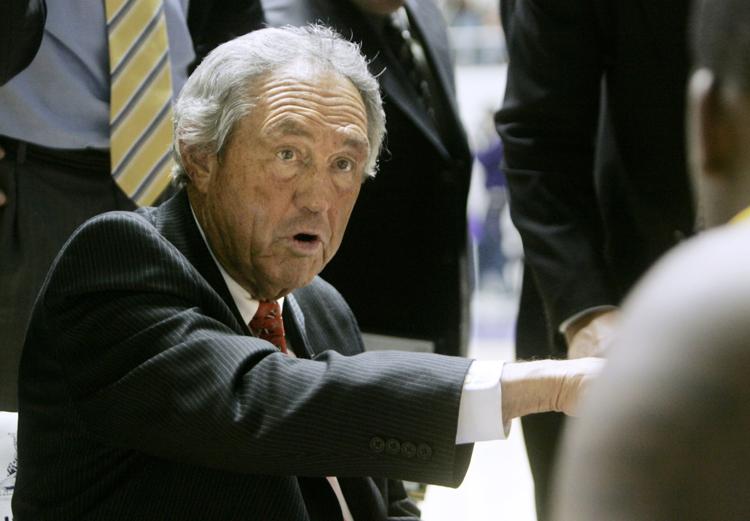 If you were living in Tucson 30 years ago this month, you probably remember Lute Olson flying to Kentucky, meeting with new UK athletic director C.M. Newton and sending Arizona basketball fans into a state of deep-dish anxiety.
Newton hoped Olson would replace Eddie Sutton and quickly restore Kentucky's reputation, one heavily damaged by accusations of academic fraud and illegal payments to basketball recruits.
The NCAA ultimately put Kentucky on three years of probation, barring it from the 1990 and 1991 NCAA tournaments. Other than the fall of Jerry Tarkanian at UNLV, it was probably the most high-profile scandal in college basketball until the ongoing investigation into corruption began 18 months ago.
Olson returned to Arizona and accepted increased financial compensation from the school; UA fans gave him the full "we love you, Lute" treatment.
Sutton was never charged with any crimes or misdeeds at Kentucky, although one of his assistants — current Detroit Pistons head coach Dwane Casey — was accused of sending $1,000 in an overnight-mail envelope to Claud Mills, father of Kentucky freshman Chris Mills, who later became one of the top players in Arizona history.
Casey was fired by Kentucky and barred from college basketball for five years, though it was later determined he was not involved in sending the $1,000 package to Claud Mills. Casey successfully sued the Emery Worldwide freight company, reaching an undisclosed settlement.
As Arizona waits for closure on the FBI's current investigation into college basketball corruption, it's compelling to remember how University of Kentucky officials reacted to the 1989 case.
Sutton and UK athletic director Cliff Hagan, one of the legends of Kentucky basketball, both resigned.
Said Sutton the day he resigned: "I've decided for the good of the program, for the fans, for the players and most of all my family, I shall resign at this time. I don't want the University of Kentucky to suffer any more."
Sutton was unemployed for a year. At 54, he was hired at Oklahoma State. Sutton coached the Cowboys for 16 seasons, making 13 NCAA Tournament appearances and two Final Fours.
Then-UK president David Roselle said: "I am proud of Coach Sutton's willingness to recognize that his resignation is a necessary step in the process of rebuilding our basketball program."
Many were premature in predicting a lasting blow to the Kentucky program.
"As far as I'm concerned, Kentucky did get the death penalty," Syracuse's Jim Boeheim said in 1989. "The length of time it took the NCAA to come down with the penalties will have the most severe impact of all. Kentucky's program has been at a standstill."
Instead, UK's basketball program was back, a force, in record time.
Kentucky hired Rick Pitino away from the New York Knicks, sat out two NCAA tournaments and then bolted to the Final Four in Pitino's fourth season, 1993, just as Chris Mills concluded his Arizona career.
Eddie Sutton, Claud Mills and Cliff Hagan were soon forgotten. Kentucky's basketball program has since gone to eight Final Fours.
I'm not suggesting Sean Miller resign, or that UA president Robert C. Robbins be proactive in re-starting Arizona's basketball program the way Roselle did at UK 30 years ago.
But I am saying that whatever happens in a New York City courtroom this week — or in a future NCAA investigation into Arizona's basketball program — there is precedent that better days lie ahead, and maybe sooner than many imagine.
Dick McConnell's Sahuaro basketball legacy lives on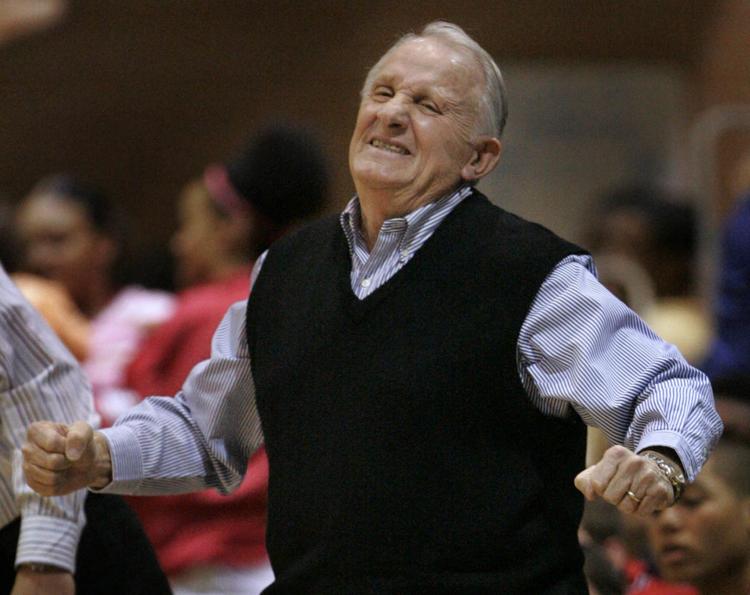 When longtime Sahuaro High School boys basketball coach Dick McConnell died last week, his 774 coaching victories over 39 seasons created scores of memories. It's difficult to accurately choose the five or six leading players of McConnell's Sahuaro years, but here's one man's attempt:
David Haskin, leading scorer of 1982 state champions and the only McConnell player to accept a basketball scholarship to Arizona. He scored 331 points in four years and played on Lute Olson's first three UA teams;
Brothers Dan and Jim Ferguson were part of McConnell's first Sahuaro team, 1969, and first state championship, 1970. Dan, a first team all-state selection, accepted a scholarship to Utah. Jim went on to coach Santa Rita High School to three state championships;
Neil Henry was a first-team All-State player in 1972 who played at Seattle University;
Longtime Tucson High basketball coach Gary Lewis, who accepted a scholarship to Texas A&M, was a big part of Sahuaro's '82 state title team;
Steve Williams and Adrian Brown were first-team all-state players in '88. Brown played at Arizona State and Eastern Kentucky, and Williams played at NAU.
Current Sahuaro coach Jim Henry has carried on McConnell's legacy well, going 168-82 in nine seasons. Henry has kept two seats near the Cougars' bench reserved for Dick and his wife Clarine during every home game in that period.
Former Cincinnati Reds pitcher Pat Darcy was fortunate to have McConnell as his junior varsity baseball coach at Rincon High School in the mid-60s.
"I don't think I would've got to the major leagues without Dick's coaching," Darcy said. When Darcy was a skinny sophomore, McConnell told him he had a future in baseball. Thus motivated, Darcy ultimately made by majors and went 11-5 for the 1975 World Series champion Cincinnati Reds.
McConnell himself played five seasons of minor-league baseball. He was also an accomplished golfer: I played with McConnell at Forty Niner Country Club in 2008 and he shot his age, 78. It wasn't luck, either: When McConnell was 200 or so yards from the green, he would often hit a driver off the fairway grass, the toughest shot in golf. I still remember him reaching the par-5 No. 11 hole at Forty Niner in two shots, using his driver twice. Try that sometime.
McConnell's athletic genes were passed on to his son, Rick, who was a first-team all-state baseball player at Sahuaro, a shortstop who led the Cougars to the 1973 and 1974 state championships. Dick's grandson, Mickey, starts at point guard and averages 13.1 points for France's EuroLeague power Pau-Lacq Orthez. Mickey McConnell led St. Mary's to the 2010 Sweet 16, and scored 1,234 points in his college career.
Bill Kinneberg's 600 wins is a testament to ex-Cat's coaching ability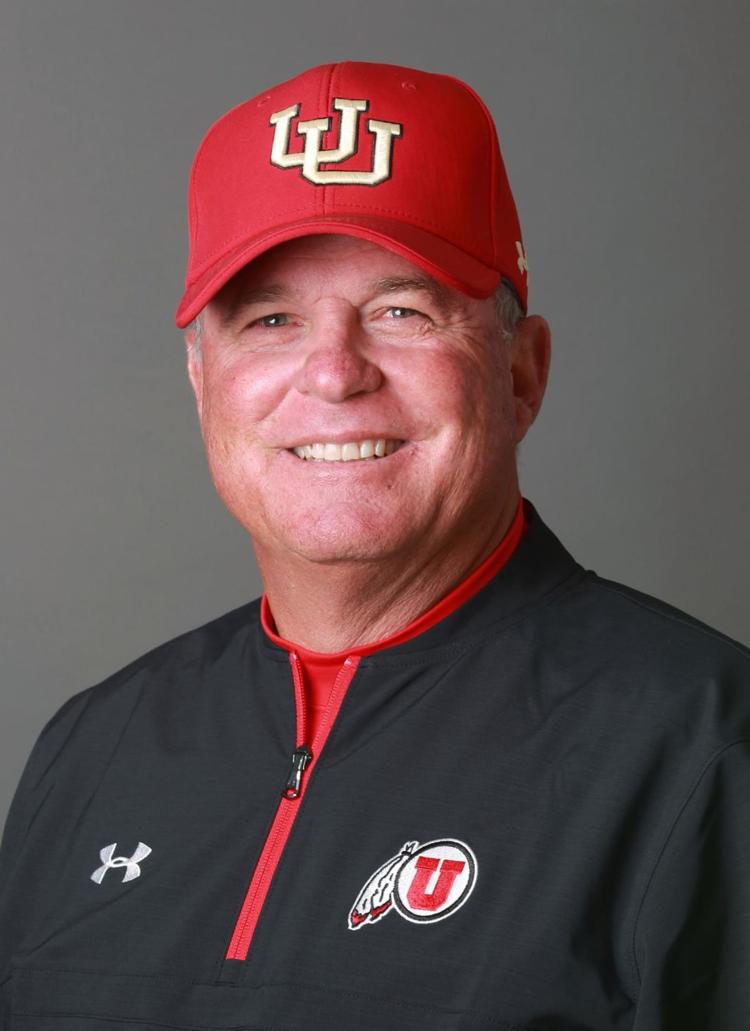 Arizona alumnus Bill Kinneberg, part of the UA's 1979 College World Series pitching staff, won his 600th career game last week, a total built as head coach at Wyoming, UTEP and now with Utah. Try winning 600 games — as well as the 2016 Pac-12 championship — at those decidedly under-the-radar baseball schools. Kinneberg was an Arizona assistant coach from 1997-2001 under Jerry Stitt.
Former CDO standout now calling Big Ten games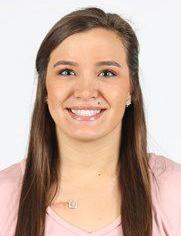 In Sammy Nettling's four seasons as Canyon del Oro's starting catcher, the Dorados went 129-20, winning a state softball title as she hit a cumulative .441 with 20 home runs. She accepted a scholarship to Northwestern and started 182 games in four seasons and graduated in four years. Now Nettling works in Chicago for Google and last week was hired by the Big Ten Conference to be a softball analyst for the Big Ten Network. Sammy made her TV debut on Friday, calling the Indiana-Rutgers game. She is the daughter of 1970s Arizona tight end Bill Nettling.
UCI transfer Max Hazzard should help Wildcats from beyond the arc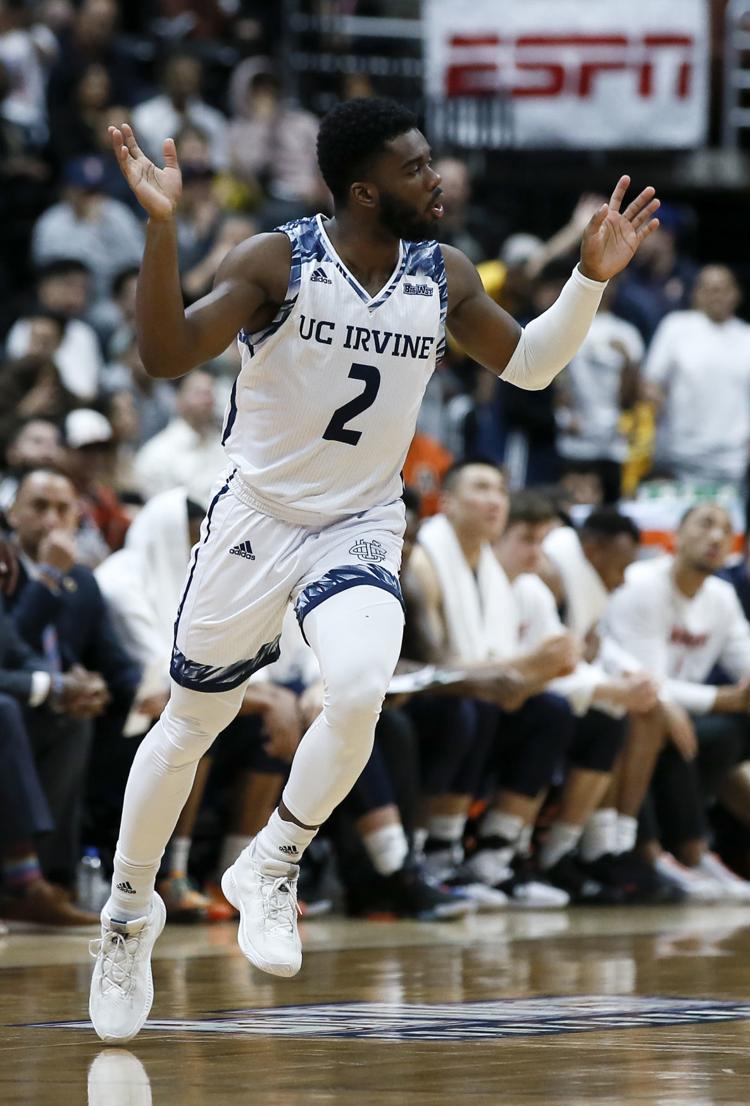 Arizona's decision to sign UC Irvine grad transfer point guard Max Hazzard could fill a spot the Wildcats have lacked — a volume 3-point shooter. Or at least a reliable 3-point shooter. Hazzard attempted 240 3s this season. Only two players in UA history shot more than that in a season: Jason Gardner shot 276 in 2001-02 and Damon Stoudamire shot 265 in 1993-94 and 241 in 1994-95. Hazzard's best day as a 3-point shooter was a night against Denver when he went 10 for 17 with 32 points. No UA player has ever made more than nine 3s in a game.
'Heat-seeking missile' still has it on Ch. 58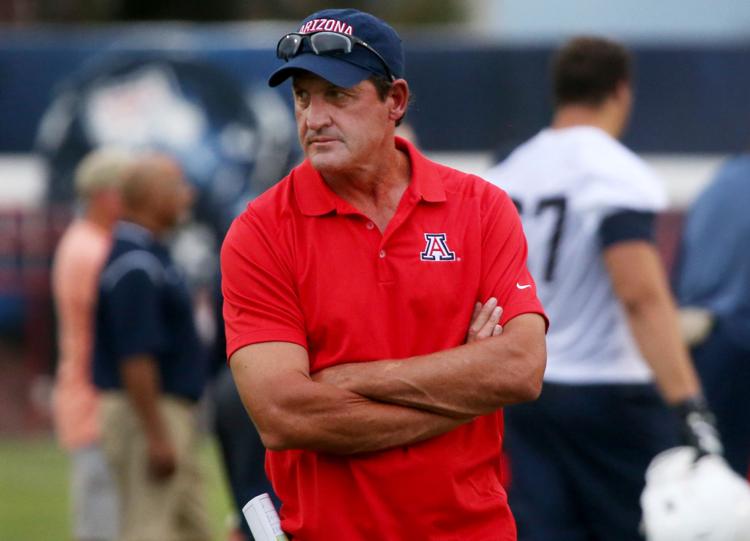 If you haven't watched a Tucson Sugar Skulls game on Ch. 58, you're missing Chuck Cecil being Chuck Cecil. Arizona's 1987 All-America safety, known as "the heat-seeking missile" in his Pac-10 and NFL days, is not a by-the-book TV analyst, which works in the anything-goes Indoor Football League. In a recent home game against the Arizona Rattlers, Cecil loudly booed a blown call on a pass into the end zone. "Where are the boo birds?" he asked with feeling. Later, he said, in capital letters, "DIDJA SEE THAT? WOW! WOW!" and later yelled "YEEEEEE!" on a touchdown pass. When a former Arizona State player was identified for the Rattlers, Cecil said "we all have our hurdles in life to overcome." You don't expect a Tony Robbins dialogue watching a Sugar Skulls game, and Cecil makes sure you don't get it.
Trenton Bourguet, meet Herm Edwards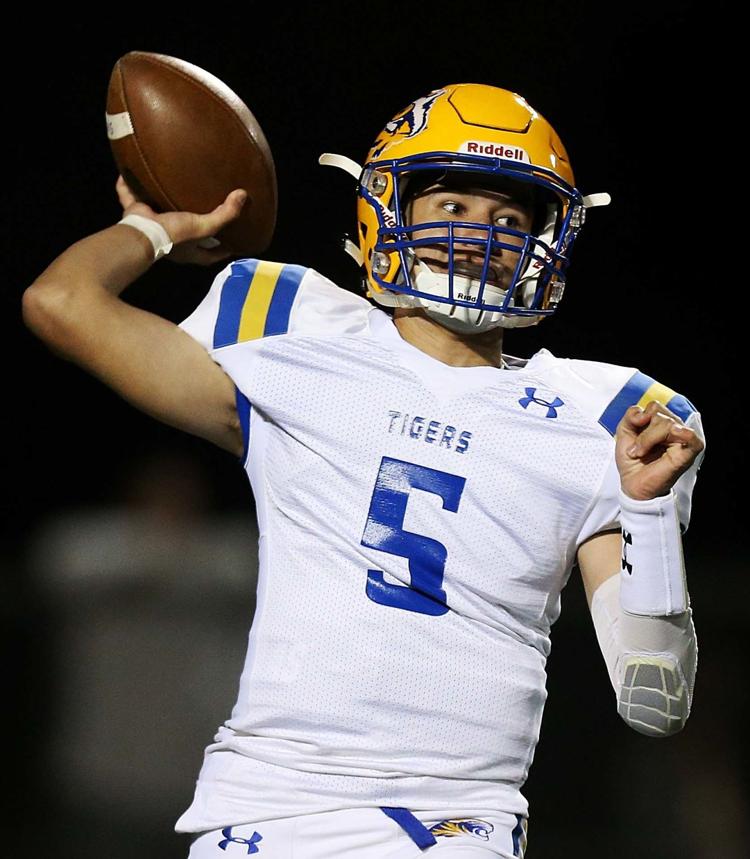 Marana High School's record-setting passer Trenton Bourguet has accepted an offer from ASU football coach Herm Edwards to walk on and be part of the Sun Devils' football program. Bourguet passed for 7,612 yards at Marana, with 86 touchdowns, but he wasn't recruited heavily because he is not quite 6 feet tall. But I think having Bourguet in your quarterback room is a lot like Arizona having Rhett Rodriguez on the team. His football IQ is off the charts and he'll be a plus mixing with the other QBs day to day. The Sun Devils also got an "in" with the Bourguet family on what seems an inevitable recruiting chase for Salpointe Catholic sophomore-to-be Treyson Bourguet in the Class of 2022. The only other Tucsonan ever to suit up at QB for Arizona State was Sunnyside's Bobby Valdez, and he did it in the late 1980s.
Top pick Kyler Murray was briefly part of Kevin Sumlin's QB carousel at Texas A&M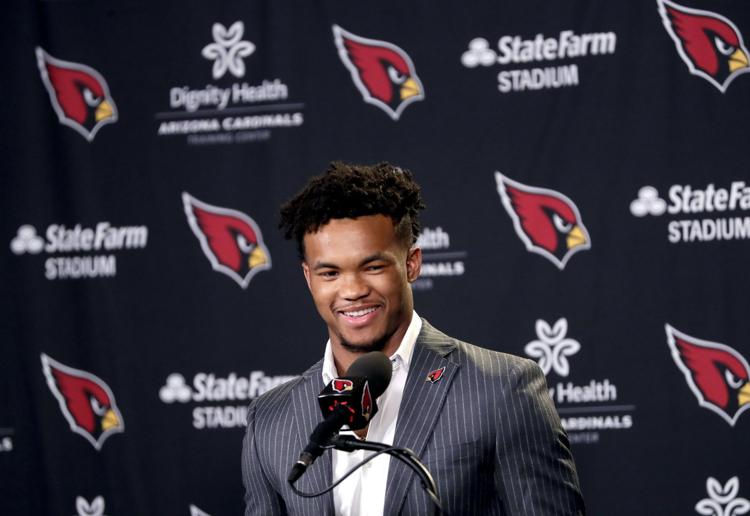 In 2015, then-Texas A&M coach Kevin Sumlin successfully recruited Kyler Murray to play for the Aggies. The problem was that five-star quarterback recruit Kyle Allen was a returning starter as a sophomore. Murray was finally inserted into the Texas A&M lineup in Game 8, a win over South Carolina. But after a loss to Auburn, Sumlin removed Murray. It then became an Allen-versus-Murray debate. Sumlin went 0 for 2 when both QBs transferred before the 2016 season — Allen to Houston and Murray to Oklahoma, where he won the Heisman Trophy before being taken No. 1 overall by the Arizona Cardinals. Sumlin is heading into his second season as Arizona's coach after being fired by A&M. He isn't likely to encounter a similar issue here.
College World Series Cat player Alex Mejia hits the Mexican circuit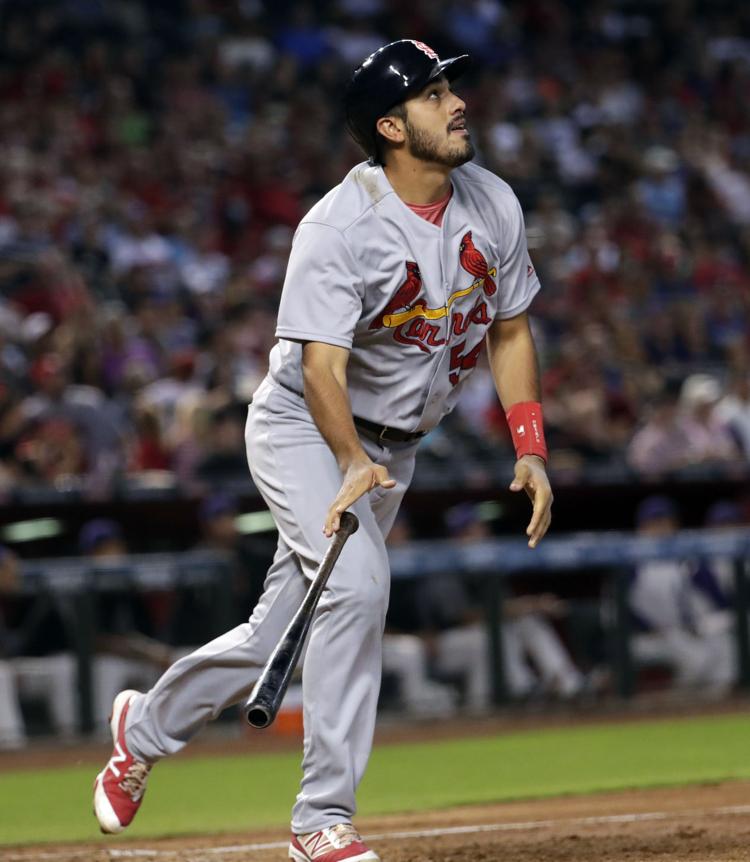 Shortstop Alex Mejia, the Pac-12 baseball player of the year in Arizona's 2012 College World Series championship season, was released by the St. Louis Cardinals this spring and is now playing for the Acereros del Norte franchise in the Mexican League. Mejia was hitting .325 through Friday. Mejia played in 29 big-league games since leaving Arizona, hitting .109; his chances to return to the bigs seem remote.
Cartwheeling John D. MacLeod dies after fight with cancer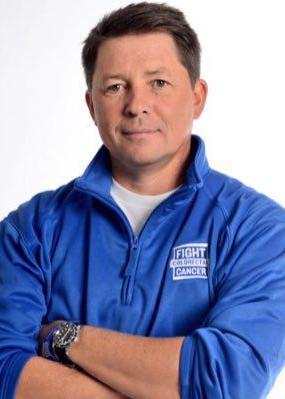 I was sad to learn that John D. MacLeod died last week. MacLeod had battled Stage IV colorectal cancer since 2013, but seemed to be in recovery when he was a guest at the 2018 Cologuard Classic at Omni Tucson National. Matched in the Pro-Am with PGA Tour Champions player Tom Lehman, who survived colorectal cancer 25 years earlier, MacLeod was so happy that he did cartwheels across a tee box, a video that was played and replayed all week. MacLeod, a health-care IT executive from Pennsylvania, canceled plans to be part of the 2019 Cologuard Classic last month after his long fight with the disease became more difficult.
My two cents: Wildcats-Huskies series that starts Friday is must-see TV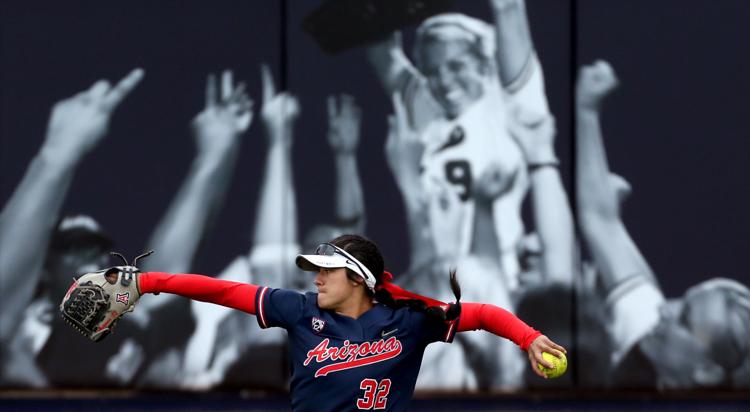 Don't expect many tickets, if any, to be available for Arizona's final Pac-12 home softball series against No. 4 Washington at Hillenbrand Stadium.
The Wildcats drew 35,546 fans at the remodeled stadium in their last 13 home games, with capacity crowds of more than 2,500 attending all but a midweek doubleheader against UTEP.
The top of the Pac-12 is ridiculously difficult. In the current NFCA poll, UCLA is No. 2 and Washington is No. 4. No. 5 UA, which leads the NCAA in home runs, had its 21-game winning streak snapped Saturday at Cal. The Huskies' two starting pitchers, 17-2 Gabbie Plain and 20-4 Taran Alvelo, can match any twosome in college softball.
Fortunately, the oft-bungling Pac-12 Network identified the UA-Washington series as must-see-TV and plans to broadcast all three games.