Hansen's Sunday Notebook: Why football's top colleges are flocking to Salpointe
Star sports columnist Greg Hansen offers his opinion on recent sports news.
Jim Harbaugh, Ryan Day and Herm Edwards visit Lancers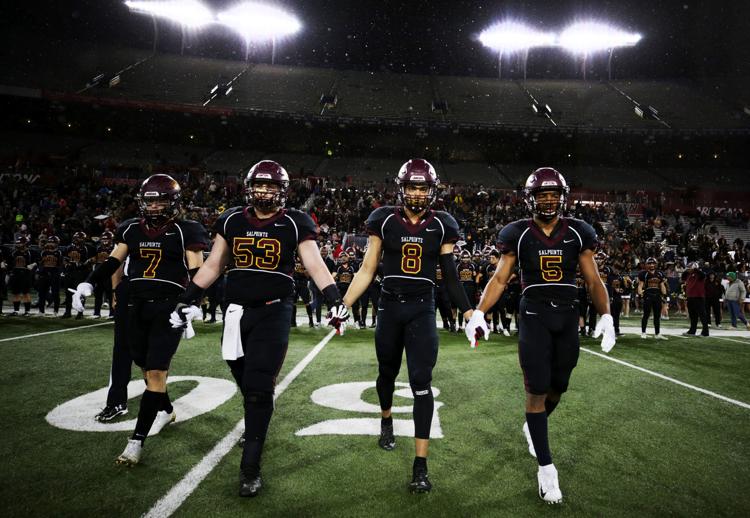 By the time Salpointe Catholic football coach Dennis Bene arrived on campus Tuesday morning, assistant football coaches from Texas, Notre Dame, Northwestern and LSU were in the school's weight room, watching four prospects work out.
By noon, Michigan head coach Jim Harbaugh arrived at Salpointe. Two days later, Ohio State head coach Ryan Day was at the school. On Friday, ASU head coach Herm Edwards met with Bene and Salpointe's top prospects. Cal head coach Justin Wilcox was there. So was Stanford's lead assistant coach, Duane Akina.
This week, Notre Dame head coach Brian Kelly will be at Salpointe.
It is a time like no other in the history of Tucson high school football.
"It's unprecedented," Bene said. "Almost all the SEC schools have had coaches here. UCLA, Utah, Tennessee, Indiana, USC, Washington — they've been here."
Even the smaller schools, like Wabash and Idaho, have visited Salpointe to eyeball players who helped Bene go 26-2 the last two seasons.
Most of the Power 5 conference coaches are in Tucson to watch running back Bijan Robinson, defensive back Lathan Ransom and offensive linemen Bruno Fina and Jonah Miller.
"It's a blessing," said Bene, "but at the same time even the kids can get a bit overwhelmed. We've had to set parameters so it is not disruptive. It has worked out well."
Robinson and Ransom have been offered scholarships by virtually every Top 25 school in the country. Of late, Fina has been discovered. Much like his father, former Arizona and longtime NFL standout John Fina, Bruno has become a legit Division I prospect late in his Salpointe career.
"Bruno's got a 4.0 GPA and now he's got some great film from his junior year that the coaches have seen," said Bene. "He's got to get a little bigger, like his dad, and he'll be a slam-dunk."
SCLancerNation - Welcome to Salpointe Coach Harbaugh and Michigan football! pic.twitter.com/fPLTDhc1Ph

— LancerNation (@SCLancerNation) January 22, 2019
Only one program in Tucson history, coach Ollie Mayfield's back-to-back state championship teams of Tucson High School in 1970-71, had as many Division I prospects simultaneously.
But this isn't the first time big-name head coaches have flown to Tucson to scout top prospects.
In the early winter of 1967, Michigan State coach Duffy Daugherty, whose team was coming off 10-1 and 9-0-1 seasons, ranked No. 1 both seasons, flew to Tucson to recruit THS lineman Bill Dawson. At the same time, Houston head coach Bill Yeoman, whose program was at the start of a 15-year run as a Top 25 school, flew to Tucson to see Dawson.
And although Dawson chose Michigan State over Arizona, Texas, USC and even Harvard, he was tempted to choose Houston because Yeoman sat in Dawson's living room and showed the family a film of the then-wondrous  Astrodome, where UH played home games.
In my research, I'd say Robinson and Ransom rank with Dawson, Sahuaro lineman Mike Ciasca and Amphitheater halfback Michael Bates as the most highly-recruited Tucson football players ever.
In the spring of 1990, Ciasca visited Michigan and had offers from USC, UCLA, Florida State, ASU and Arizona, among others. He was a first-team Parade All-American, a 6-foot 6-inch 290-pound five-star prospect sought by everybody.
Ultimately, Ciasca chose Arizona saying "the big factor were staying home and playing in front of the home crowd and helping to build a tradition at Arizona."
Unfortunately, it doesn't always work out well. Ciasca started seven UA games in 1992 and 1993 but a series of injuries ended his career.
As with all recruiting, it's a business of uncertainty. As it turns out, the best college player from Sahuaro's 1989 team wasn't Ciasca — it was kicker Steve McLaughlin, who signed with Arizona and in 1994 became a first-team All-American and winner of the Lou Groza Award.
Small-town basketball stars get together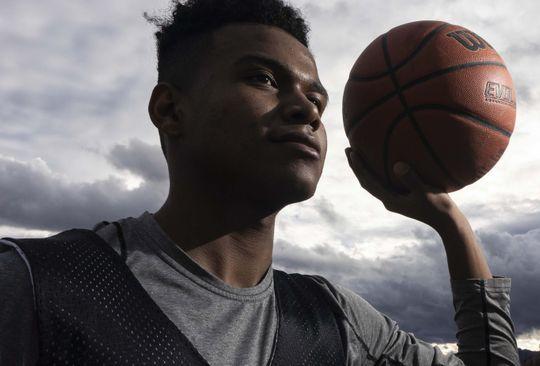 Early Tuesday evening, two of the leading Arizona basketball players of the pre-McKale Center years, Ed Nymeyer and Bill Reeves, walked into the Santa Rita High School gymnasium to watch a Globe-Santa Rita game.
Reeves and Nymeyer were excited to watch Globe senior Robert Burries, who recently became the leading scorer in the history of Arizona prep basketball, surpassing Mike Bibby's total of the mid-1990s at Phoenix Shadow Mountain High School, which is third on the scoring list.
Burries didn't disappoint. He scored 41 points against Santa Rita to push his career total to 3,212 in a 94-70 victory. Burries is averaging 38 points for the 23-2 Globe Tigers, probably the state's top Class 2A team.
Until Burries came along, Nymeyer was considered the greatest basketball player in Globe history. He, of course, went on to become Arizona's career-scoring leader, 1,225 points, at the time he graduated from the UA in 1958. Nymeyer's first reaction of Burries was "he's not flukish."
Reeves, too, was impressed. An All-State player for the Ajo Red Raiders in the early 1950s, Reeves left Arizona with a 10.7 rebounding average. His 13.2 rebound average in 1955-56 remains a UA record.
"This guy is unbelievable," said Reeves.
Burries, who is 5-11 and maybe 155 pounds, isn't likely a Pac-12-type prospect, but he might wind up in the ACCAC playing against schools like Pima College and Cochise College.
Ex-Cats Ted Purdy, Rick Barnes will battle for Phoenix Open spot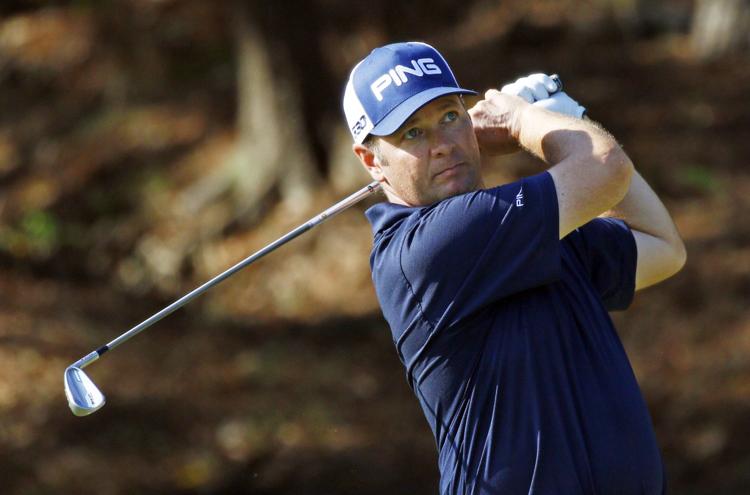 It is so difficult to get one of the 132 spots in this week's Waste Management Phoenix Open that seven pre-qualifying events were held just to get a field for Monday's final qualifying event. Only three spots are available for the PGA Tour event and those attempting to get one of those three spots Monday is 1996 Arizona All-American Ted Purdy and Arizona's 2001 All-American Ricky Barnes. Purdy, who won the 2005 Byron Nelson championship at the Colonial Golf Club and earned more than $7.7 million in 285 PGA Tour events, is now 45. He must make the cut in two more PGA Tour events to fully qualify for the PGA Champions Tour in 2024. He earlier played in the Monday qualifier at the Sony Open in Hawaii this month. One of those in Monday's field against Purdy and Barnes is Canyon del Oro High School grad Jacob Rogers, who stunned the golf world in 2000 by qualifying in the Monday process for the Tucson Open at 16. He later made it through the U.S. Open qualifying process to play in the 2007 U.S. Open.
Skip Peete represents Sahuaro, UA in Super Bowl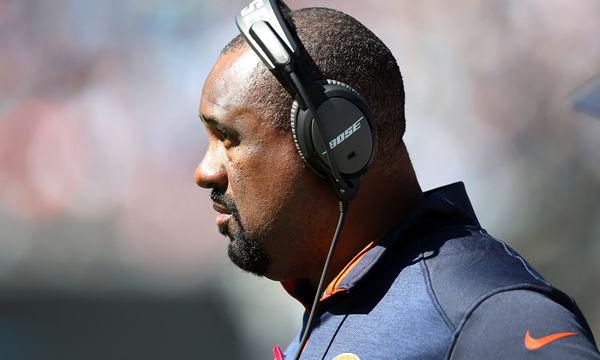 Former Sahuaro High and Arizona wide receiver Skip Peete, a 1980 All-City standout, will be coaching the Los Angeles Rams running backs in next week's Super Bowl. Peete's brother, former Sahuaro High and USC quarterback Rodney Peete, was on the Carolina Panthers 2004 Super Bowl team. Their father, former Arizona tight end and long-time assistant coach Willie Peete, coached 15 years in the NFL but did not reach the Super Bowl. Skip Peete has coached at Pitt, Michigan State, UCLA and Rutgers, as well as for four NFL teams in a 30-year career.
New Mountain View coach Matt Johnson makes Tucson history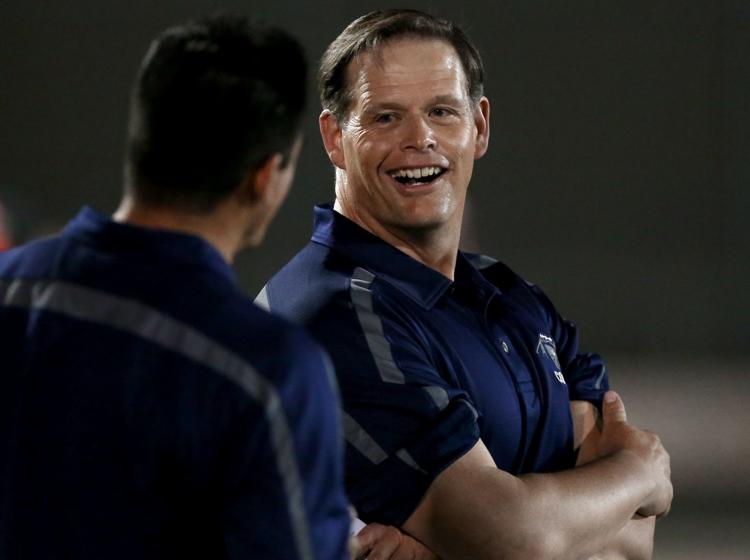 When Matt Johnson last week accepted an offer to become the head football coach at Mountain View High School, he became the second man in Tucson history to be the head coach at four schools. Johnson earlier coached at Rincon/University, Catalina Foothills and Ironwood Ridge, where his Nighthawks won the 2012 state championship. He joins Jeff Scurran, who coached at Canyon del Oro, Sabino, Santa Rita and Catalina Foothills. Pat Nugent (Flowing Wells, Cienega and CDO) and Will Kreamer (Santa Rita, Sahuaro and Tucson High) have been head coaches at three Tucson high schools. I don't think it'll take Johnson long to reestablish Mountain View as a state title contender reminiscent of the days of Hall of Fame coach Wayne Jones.
Ken Niumatalolo taking his talents to...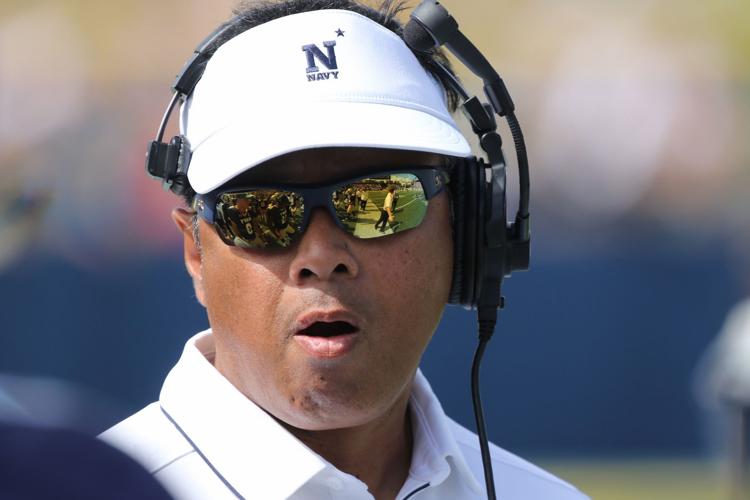 Navy football coach Ken Niumatalolo, who was seriously considered to be hired as Arizona's head football coach a year ago, last week accepted a calling to be stake president of the Annapolis Maryland Stake for the Church of Jesus Christ of Latter-Day Saints. That's a powerful and time-consuming job that often goes to someone who is retired, or can get away from his day job without much problem. It's almost impossible to believe that a Pac-12 head football coach could accept such a calling and still operate at full efficiency. Not even BYU head coaches have been Mormon stake presidents. Niumatalolo has done so well at Navy that I'd put nothing beyond him.
New state, new league, same Stallworth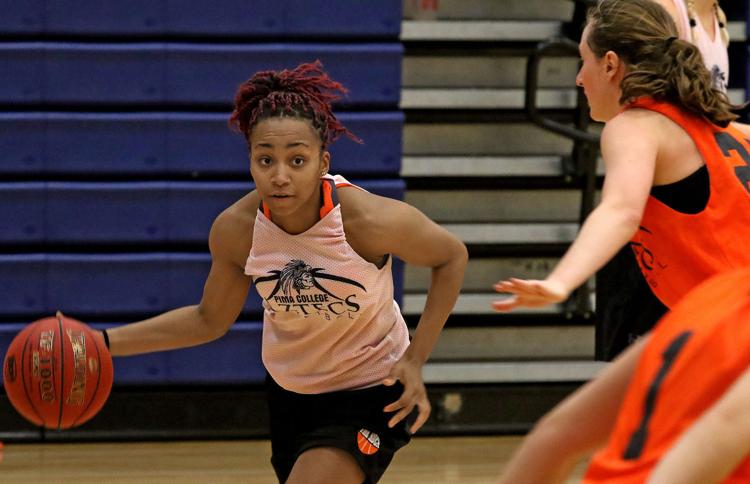 Pima College's 2017 NJCAA first-team All-American point guard Syd Stallworth, a Palo Verde High School grad, is playing an important role in her final year of college basketball. She has started 14 games for Alaska-Anchorage, which is 16-1 and ranked No. 10 in NCAA Division II women's basketball, averaging nine points and four assists per game. Stallworth reminds me a lot of Arizona sophomore Aari McDonald, who leads the Pac-12 in women's basketball scoring this season, two full-speed-ahead, take-no-prisoners point guards.
NBA G League is tough for those looking to make leap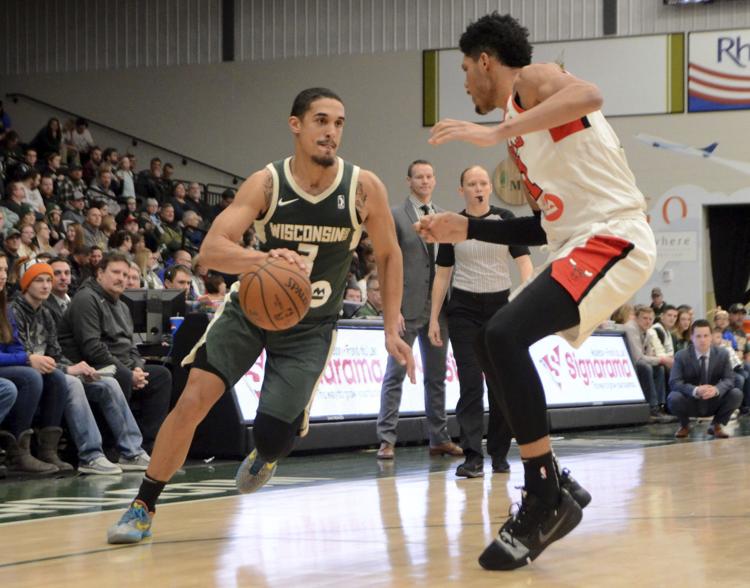 The Pac-12's 2014 Player of the Year, Arizona guard Nick Johnson, was traded to the NBA G League's Wisconsin Herd last week. It is Johnson's third G League team and fifth pro team since leading Arizona to the 2014 Elite Eight. He was the anchor of possibly Sean Miller's best team.
The G League isn't any different than Triple-A baseball. It is the stopping point for scores of outstanding players, and Johnson, now 26, appears to be labeled a "G League player" the way so many baseball hopefuls are stalled in Triple-A baseball.
Johnson is averaging 16 points in the G League this year, but as long as he's only 6 feet 3 inches and not a prolific 3-point shooter, his chances to get back to the NBA — he played in 28 games for the Houston Rockets in 2014-15 — aren't good.
There are currently 26 former Pac-12 players in the G League, from UCLA's Bryce Alford to Washington's Abdul Gaddy and Colorado's Xavier Johnson.
Of the 26 , only Arizona's Rawle Alkins and Kadeem Allen, Colorado's George King, Oregon State's Drew Eubanks and Oregon's Chris Boucher have two-way contracts with the NBA.
How tough is it? Some G League teams have as many as five former McDonald's All-Americans, all hoping to be seen.
There are four more former Wildcats in the G League among those hoping to get a break:
Ryan Anderson is averaging 6.7 points for the Delaware Blue Coats.
Kobi Simmons is averaging 17 points for the Canton Charge.
Chance Comanche, injured, is averaging 2.2 points for Canton.
Gabe York is averaging 16.5 points for the Lakeland Magic.
My two cents: Josh Green has the look of a future UA superstar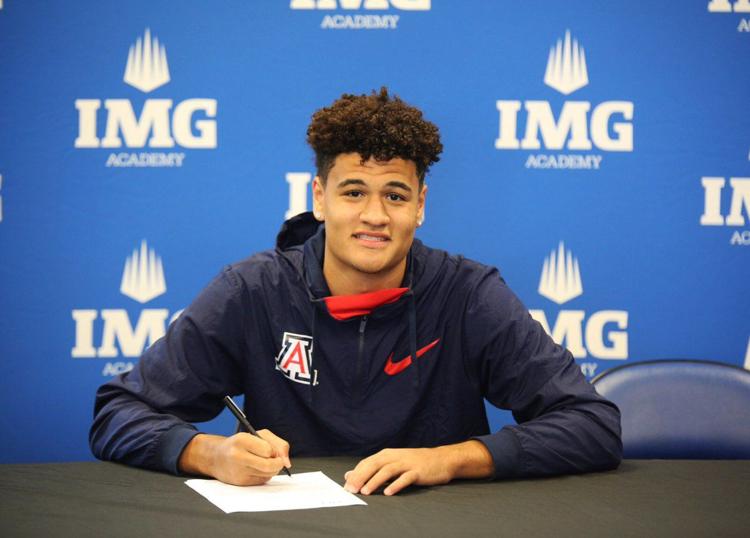 If you watched the Hoophall Classic on ESPN's group of networks last week, you were surely impressed with Arizona signee Josh Green of Florida's IMG Academy.
How good is Green? Holy smokes. He compares to any of Arizona's super prospects at any time over the last 35 years.
Green is a legit 6 feet 6 inches and he's not skinny. In a game against long-time national power Oak Hill Academy, Green dominated, scoring 19 points with nine rebounds. He is like modern NBA players in that he doesn't have one position; he has several. Green was at times IMG's point guard, shooting guard and top 3-point shooter. He can move in any direction with the ball.
A year ago in the Hoophall Classic, playing against Duke's Cam Reddish, Green scored a game-high 20 points. This isn't Mustafa Shakur or Nic Wise coming to town.
Phoenix Pinnacle High School point guard Nico Mannion, the young man with the unmistakable red hair, has been fronted as the top prospect in Arizona's powerful Class of 2019.
Green is no worse than a co-No. 1.
I also watched 7-foot Cameroonian center Christian Koloko of California's Sierra Canyon High School, which entered the Hoophall Classic ranked No. 1 in the nation. Amazingly, there were two other 7-footers in the game who appeared to be better prospects than Koloko. That's how good high school basketball has become in the modern era.
Koloko isn't a shooter, but he obviously has good footwork and good hands. He'll need to add 15-20 pounds to be a factor in college basketball, but he's a good piece, one who could play four seasons at Arizona and make a strong contribution.
As Koloko should discover, if you've got Josh Green and Nico Mannion on your team, you've got a chance.