The stands at Kino North Stadium were empty 45 minutes before FC Tucson's home opener against Union Omaha.
But six miles away, more than a dozen cars were already in place in a downtown parking lot, their occupants braving triple-digit temperatures to stake out a front-row seat for the club's first-ever drive-in watch party.
It wasn't long before the lot filled up, 75 or so cars carrying 250 fans eager to reconnect — and cheer — again.
FC Tucson's USL League One season was postponed for months by the coronavirus pandemic. When the truncated 2020 schedule was unveiled last month, FC Tucson first-year president Amanda Powers realized that county guidelines would not allow for fans to attend games in person.
The club found a safe — and social — way to present the games to a local audience. For $15 (or $40 per car), fans watched Saturday's opener from a giant screen at El Toro Flicks' downtown location.
There were rules, of course. Empty parking spaces between each car provided social distance. Saturday's attendees adhered to the face mask rule, and with the exception of an occasional handshake or hug, fans spaced out.
Shortly before the game's 7:30 p.m. kickoff, Powers thanked everyone in attendance, saying she hoped they felt safe.
"These guys have been training so hard, they're sheltering in place," Powers said. "We're trying to bring some hope and inspiration to the city, and it's so beautiful to see all of you guys out here tonight to take that little bit of risk that we all know we face when we leave (the house.)"
Mariachi trumpeter Ruben Moreno played the national anthem. It was a fitting tribute to the late Pima County Supervisor Richard Elías, who loved music and was a fierce supporter of FC Tucson. Powers dedicated the watch party in his honor.
The ESPN+ broadcast soon began. So, too, did one of the most unique sports spectacles of the pandemic.
Keeping it local
FC Tucson defender and hometown product AJ Valenzuela's family was well-represented at the watch party. Valenzula's mother, father, siblings, aunts, uncles and cousins were all on hand to catch the festivities, arriving in several vehicles and occupying almost an entire row of parking spots.
Valenzuela's mother, Abril, was still basking in the glow of her son's game-winning goal in the July 25 season opener, saying there were no words to describe how proud she was in that moment in time.
"It's almost like I'm still in a dream," Abril Valenzuela said, her smile obvious even under her FC Tucson face mask.
Valenzuela's father and namesake, Adrian, said the family — watching a live-stream of the game on ESPN+ — screamed at the TV as the ball went into the goal.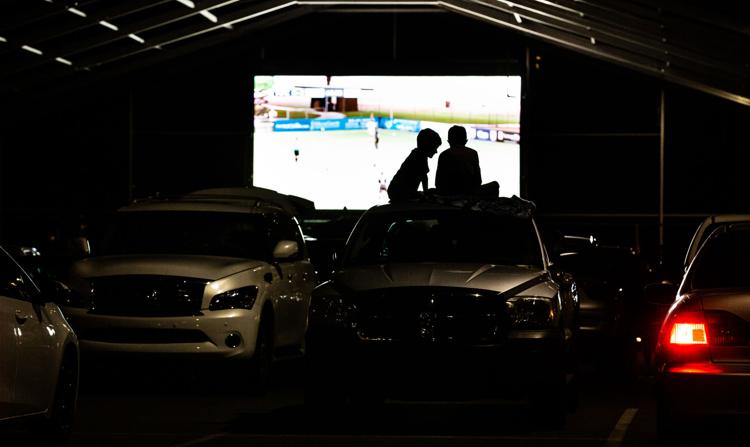 Valenzuela's parents said the goal served as a reminder to their son that he deserved to be on the field with the Men in Black, playing for the now-professional team that he grew up watching as a kid. Valenzuela is in his first year with the squad, having previously played at Pima College and San Diego State.
A few vehicles down from Valenzuela's family, Miranda Ruffino sat in the cargo area of her SUV with her mother, husband and two children. Ruffino held season passes when FC Tucson was just a PDL team.
"I've known AJ since middle school," Ruffino said, adding that she was happy to introduce her kids to soccer in this fashion, where it was unlikely that any of the game's spectators would get annoyed by — or even notice — two toddlers running around.
Comforts of home
An FC Tucson merchandise tent set up to the left side of the screen saw a steady stream of customers, and Cucusa's Caribbean Cuisine food truck set up to the right also stayed busy, with items ranging from $2 for single pastelillos (Puerto Rican empanadas) and rellenos de papa (stuffed potatoes) to $10 for "crazy tostones." The truck offered carside delivery through the FC Tucson app.
Mike Halliday, who moved to Tucson from Syracuse, New York, nine months ago, arrived early sporting gear from several different clubs. Halliday attended FC Tucson's season-ticket launch party in February and was excited that the season was finally underway. That was before the pandemic put the season on a months-long delay.
"This is kind of cool," Halliday said of the setup at El Toro's downtown location, located at Granada Avenue and Cushing Street. "I'm really impressed with the sound system."
Anna White and her mother settled into their folding chairs, an FC Tucson flag and game program tucked into White's hand.
White was there to support boyfriend Tommy Silva, a left back who joined the team earlier this summer after graduating from Real Salt Lake Academy. Silva is UCLA-bound, and Saturday's match marked his last with FC Tucson.
White and Silva met their freshman year at University High School, before Silva moved to Utah, but remained "just friends" until this past winter break, when they reconnected and began dating.
White will start at the University of Arizona in just a few weeks, although what that will look like is still up in the air. She said she was just grateful to spent the past few months with Silva.
Silva subbed into the game in the 87th minute. His girlfriend and her mother cheered him on from their camp chairs, miles away from the stadium.
Honks, cheers and chants
Horns honked to celebrate saves or in unison with cheers, and the club's unofficial fan club, the Cactus Pricks, sang and chanted as the game progressed. FC Tucson plans to hold drive-in watch parties for the rest of its home schedule, which resumes Sept. 5.
"I'm happy to see how many people are here, and it's nice that everyone can still be together out and about and watching in a safe environment," said Cactus Pricks president Keaton Köch. "It's almost as good as being at a bar, and once the sun is down, it's not that bad."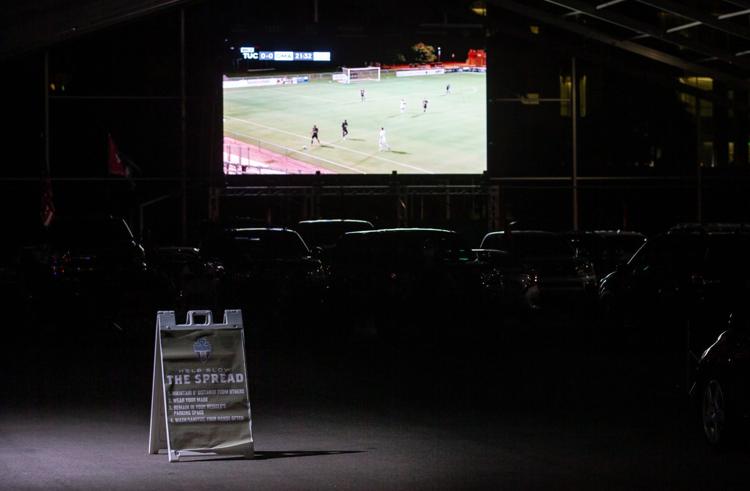 Powers worked her way through the crowd as the second half wore on, careful to not interrupt a pickup game taking place between a group of girls. The balls were a team giveaway, and once the halftime game began picking up, nearby fans loaned the girls mini goal markers.
The parking lot fell silent as Union Omaha scored the game's first goal moments after the start of the second half, with the Cactus Pricks chiming in with chants of "Dig a Hole," even before FC Tucson fell behind 2-0 in the eventual 2-1 loss.
And just as though they were actually at the game, a handful of fans departed early, careful to leave their headlights off as they snaked their way out of the giant metal tent skeleton encasing the drive-in and back out into the real world.
---
Photos: FC Tucson falls to Union Omaha in their first home match of the 2020 season
FC Tucson vs Union Omaha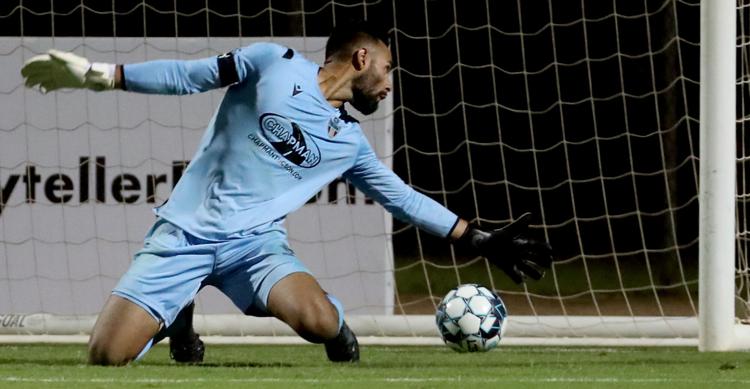 FC Tucson vs Union Omaha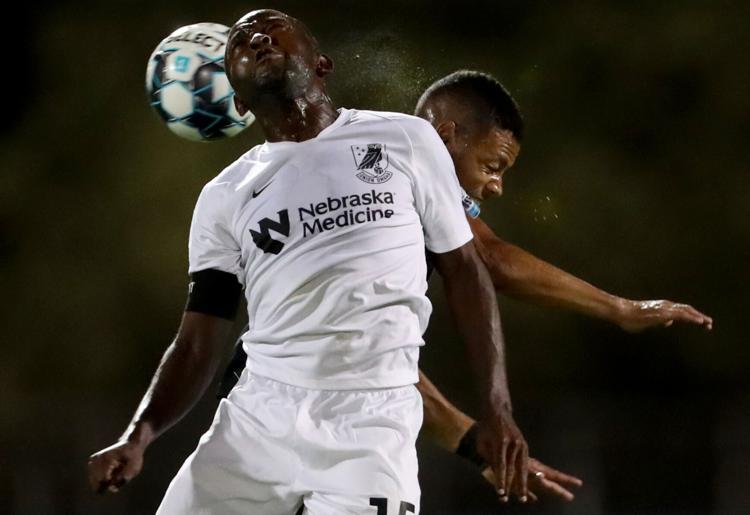 FC Tucson vs Union Omaha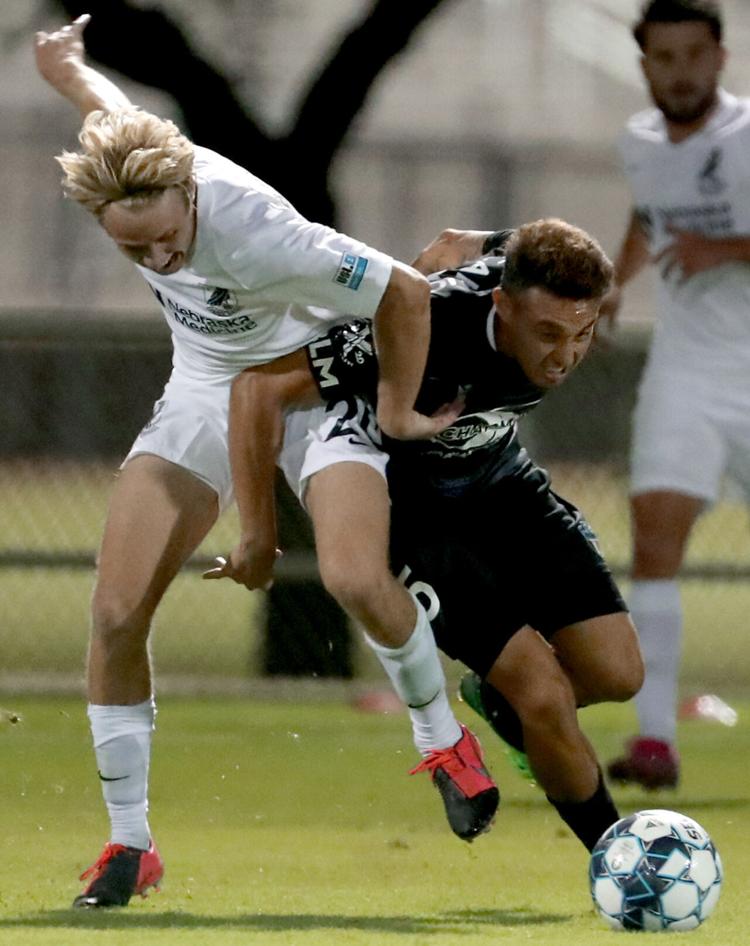 FC Tucson vs Union Omaha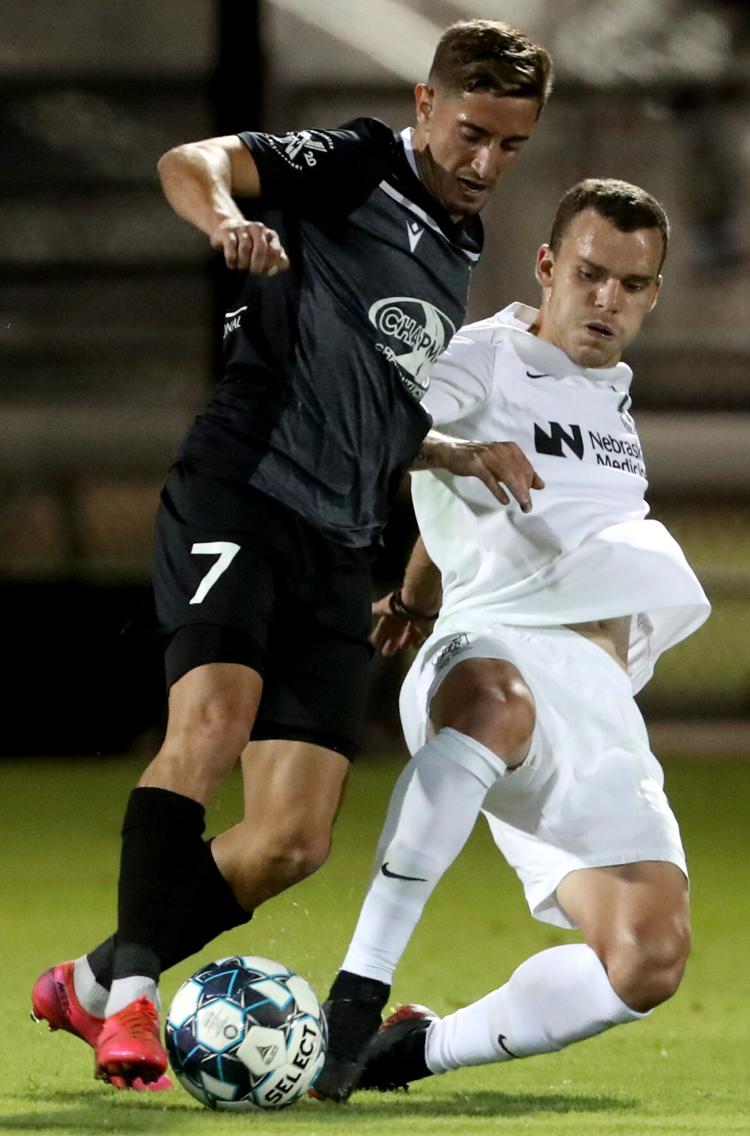 FC Tucson vs Union Omaha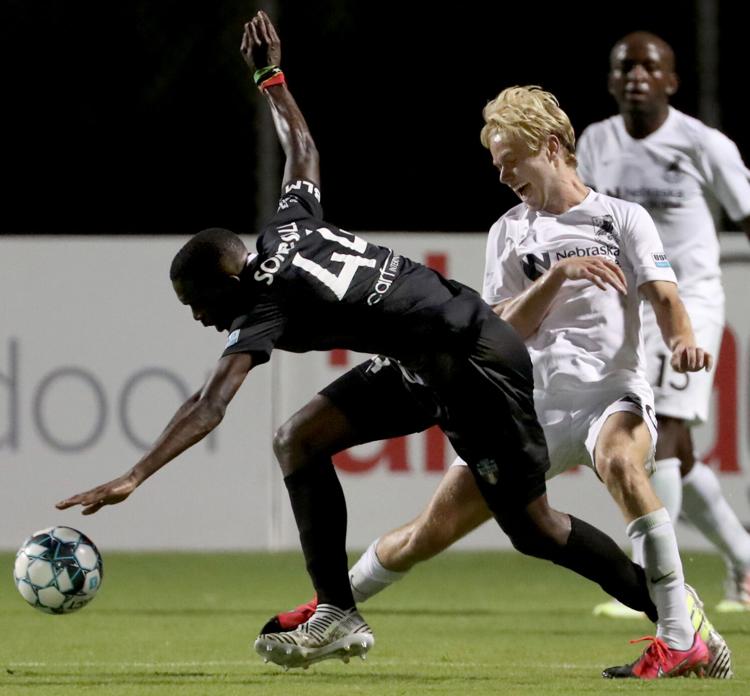 FC Tucson vs Union Omaha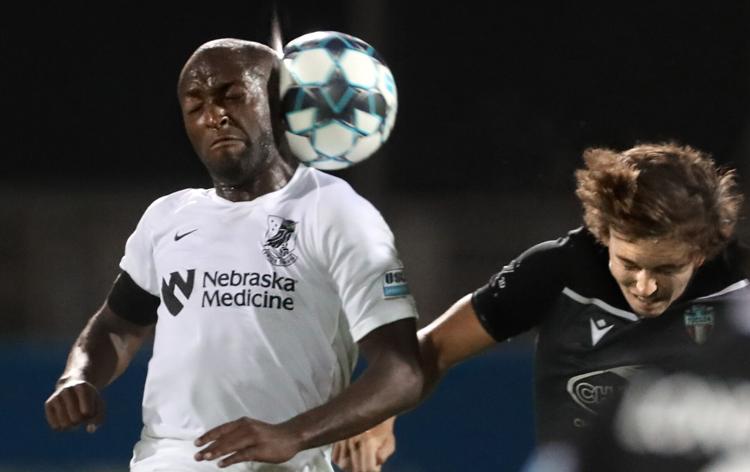 FC Tucson vs Union Omaha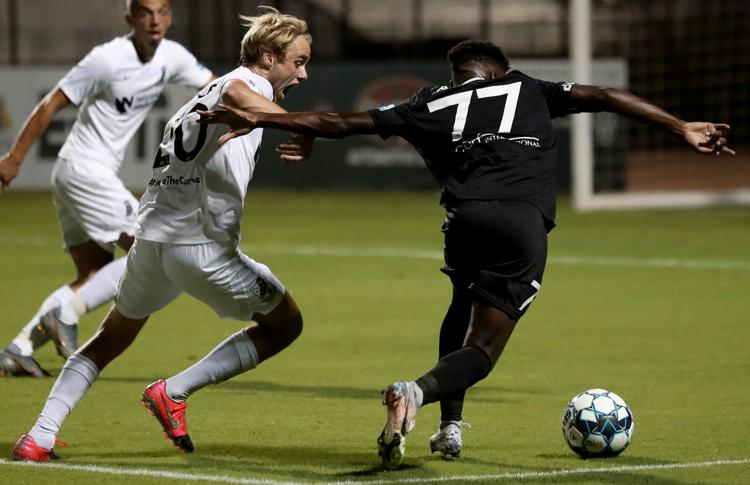 FC Tucson vs Union Omaha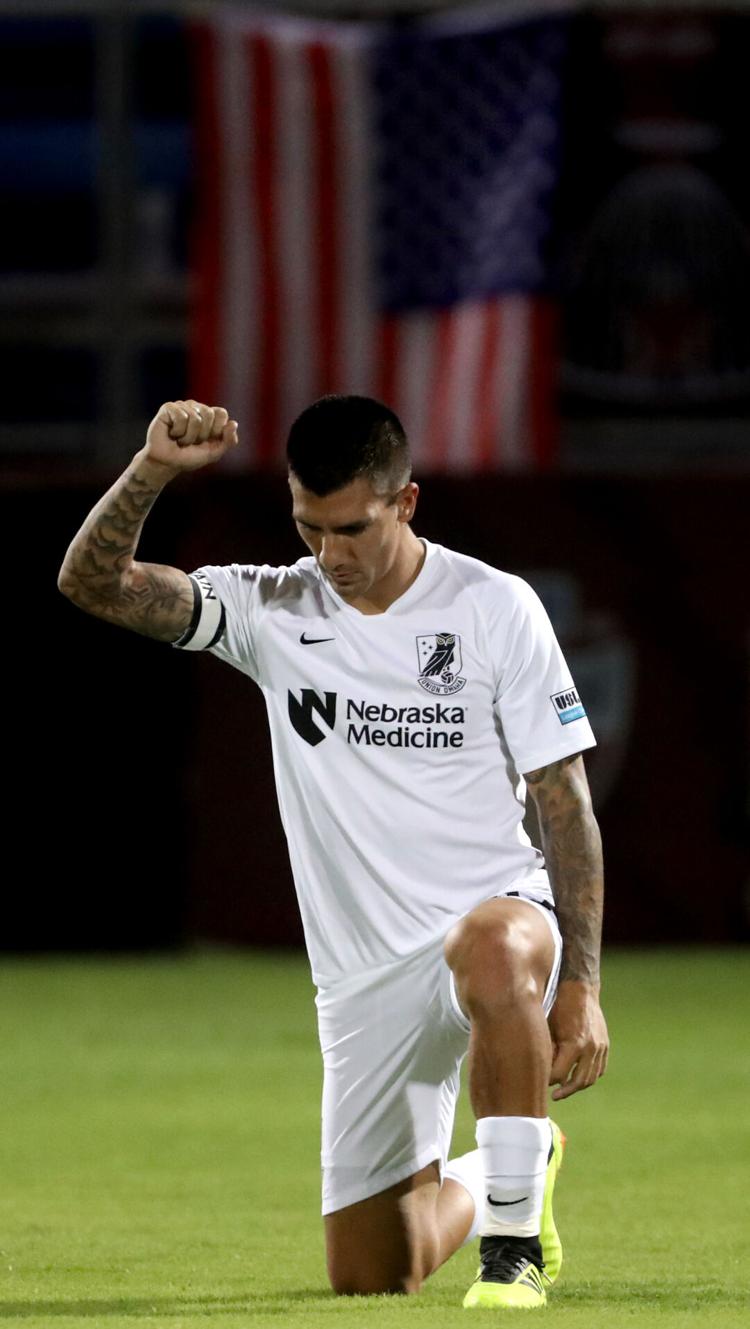 FC Tucson vs Union Omaha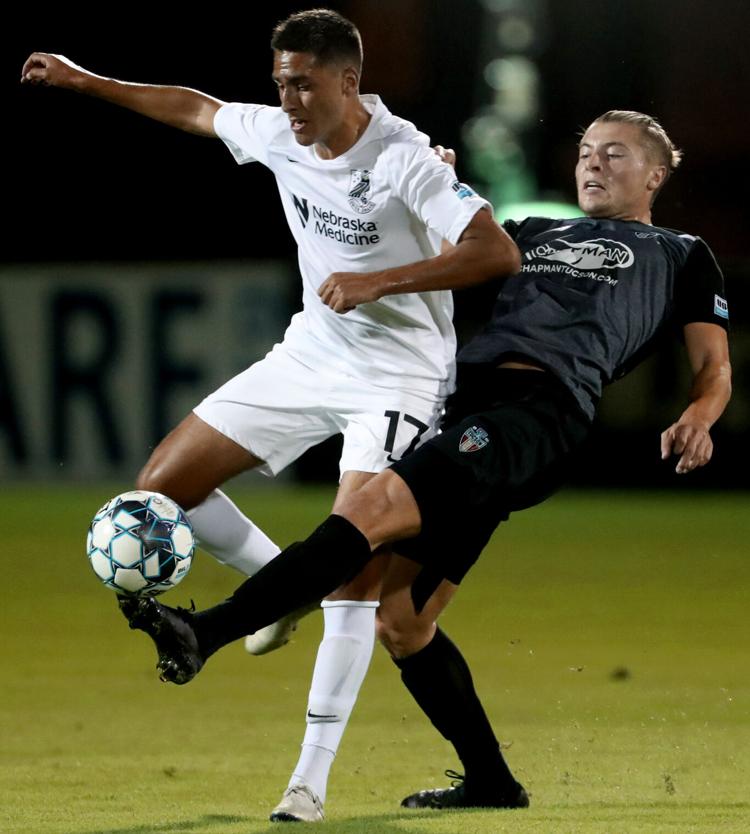 FC Tucson vs Union Omaha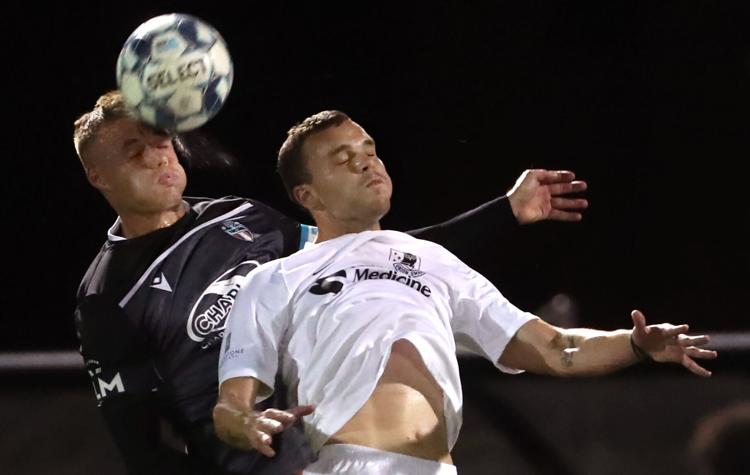 FC Tucson vs Union Omaha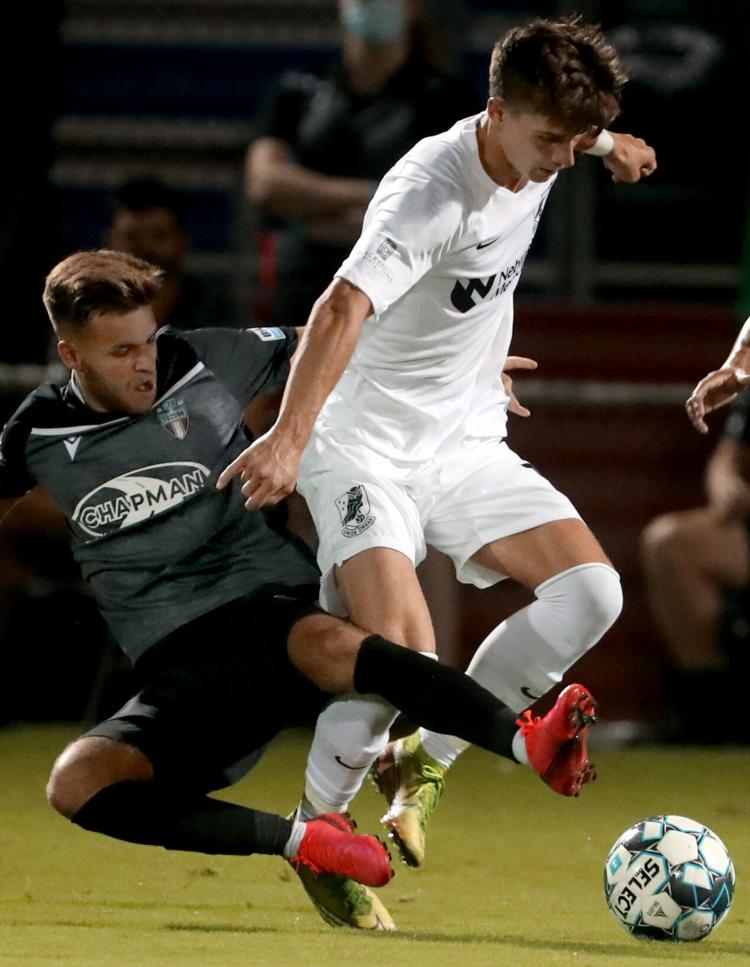 FC Tucson vs Union Omaha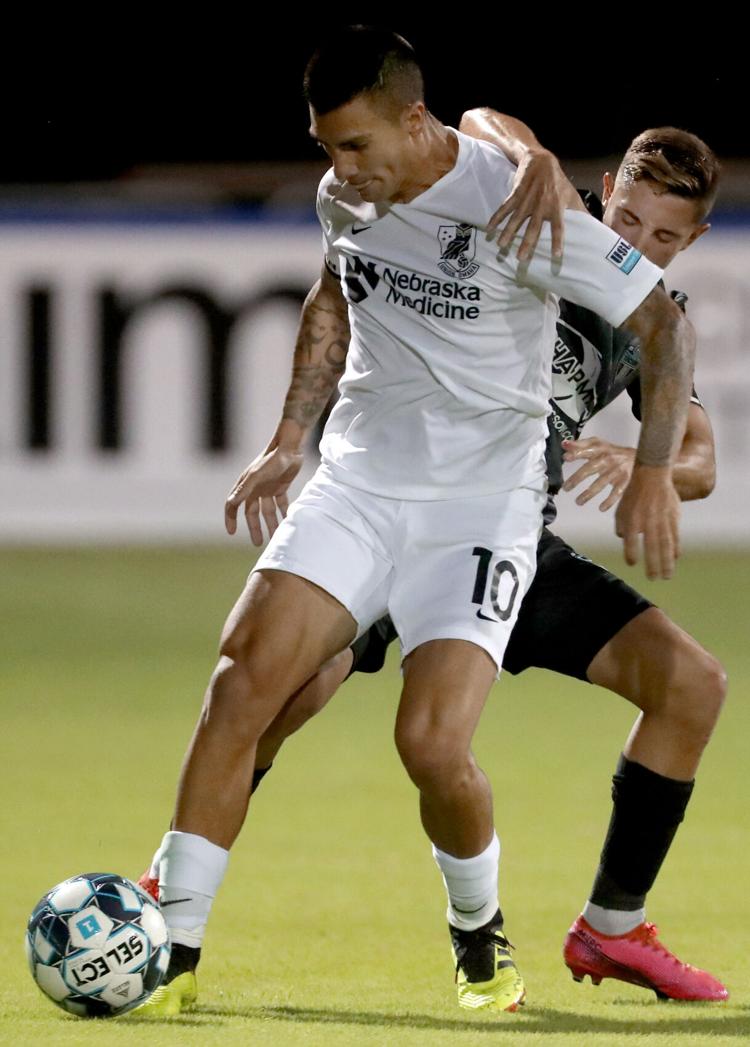 FC Tucson vs Union Omaha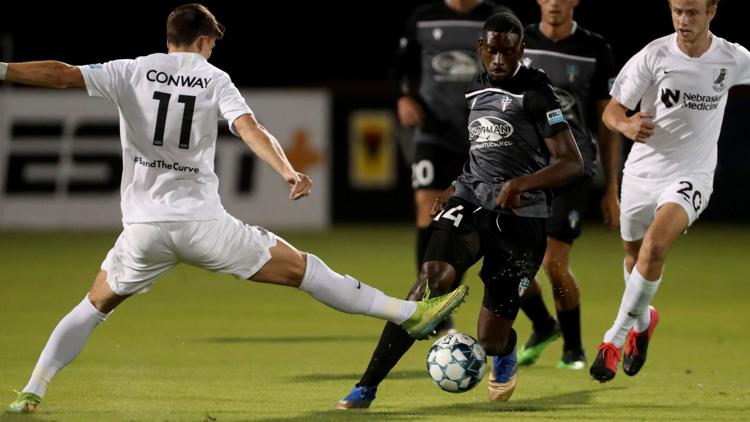 FC Tucson vs Union Omaha