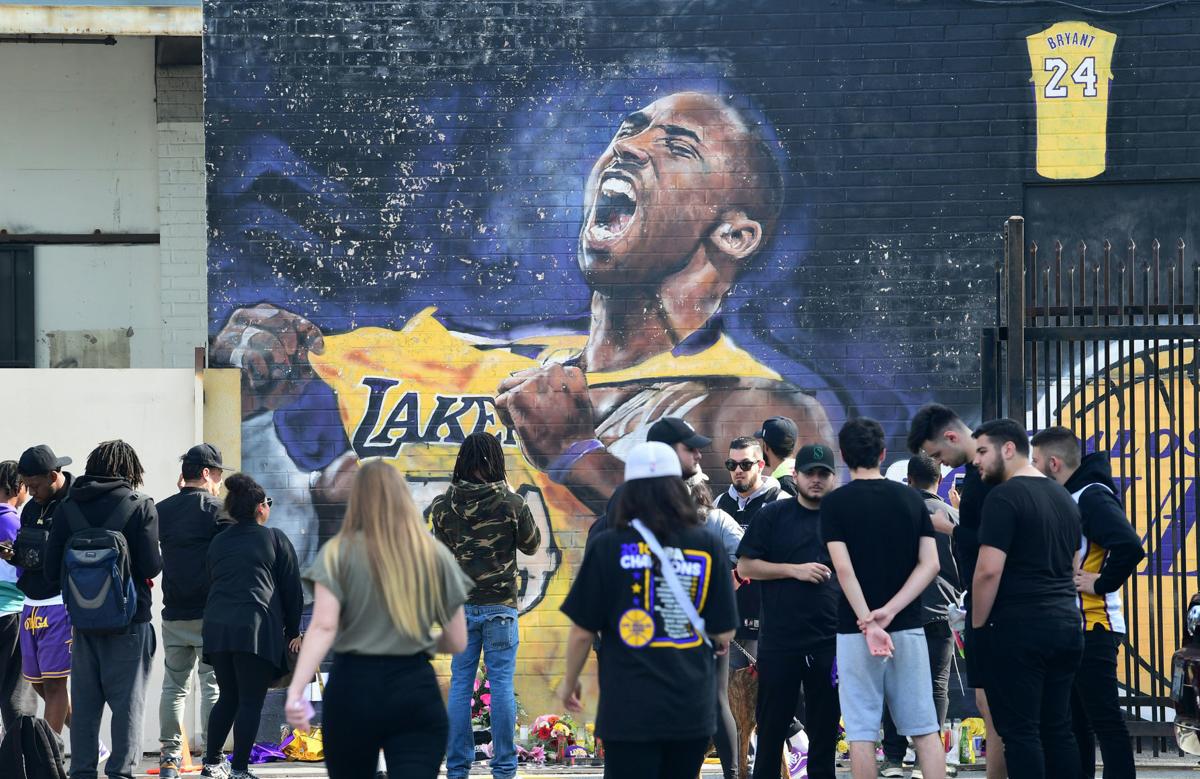 Once a week, I visit my mom at her home in Rita Ranch. We visit, eat dinner, fold laundry and talk about our plans for the week. I mow the lawn, a carryover from my childhood chores. (It's therapeutic).
Sundays are about family: seeing my mom, remembering my late father — he passed away a year ago — and FaceTiming with my baby niece.
I learned about Kobe Bryant's death just before visiting my mom on Sunday. I wept in the car on the drive to her house, unwilling to accept that my basketball hero was no longer here. When I finally saw my mom, she wrapped her arms around me, kissed my right cheek and muttered "I'm so sorry, sweetie."
My mom knew what Kobe meant to me, and to Lakers fans around the world.
Los Angeles, the city where I was born, is divided between different races, religions, backgrounds and occupations. But the Lakers — specifically Kobe — united everyone. Kobe was LA.
Kobe represented us, too. When my family moved to Tucson in 1997, we brought our love for the Lakers to the Sonoran Desert.
I'm not old enough to remember Michael Jordan at his best, or the "Showtime" Lakers with Kareem Abdul-Jabbar and Magic Johnson. I was 9 years old in 2004, when Shaquille O'Neal was traded to Miami.
Kobe stayed, his numbers fading a bit as he aged but still every bit the NBA superstar. He played 20 seasons with the same team, making his debut when I was just a year old and retiring when I was 20. A poster of Kobe, dunking, hung on the wall in my childhood bedroom.
Of course, no one is as perfect as they might seem from the outside. I was 8 years old when, in 2003, Kobe was accused of sexual assault by a Colorado hotel employee. At the time, I had a hard time understanding what it meant; I just wanted to see No. 8 back on the court, winning another championship.
See, it was personal. My older brother, Joshua, and I don't have much in common when it comes to favorite teams. I like the Chargers; he likes the Rams. I follow the Dodgers; he follows the Angels.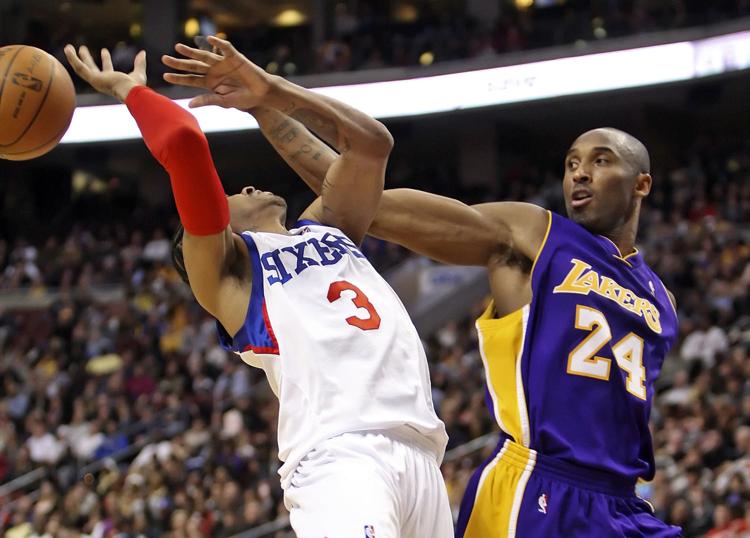 But the Lakers — and Kobe? Well, we agreed on that.
Joshua and I traveled to Phoenix to see Kobe one last time in 2016, when he made a final stop to play the Suns. It remains one of my favorite memories. At one point, he stood fewer than 15 feet away from me. Kids as young as 5 years old and grown men older than Kobe packed the stands around the Lakers tunnel hoping to high-five him or capture one final glimpse of Mamba.
My brother moved out the house following the Lakers' 2009 championship, leaving my dad and I to cheer for a repeat. When they won the 2010 title following a nerve-racking Game 7 against the Celtics, my dad went out to the porch to smoke a Macanudo cigar; I ran around the same patch of grass I still mow on Sundays.
I can still remember my dad yelling "Get 'em, Kobe!" and whistling so loud in his chair when the Lakers won that everyone who lived on our street could hear him through the open door. Of course, he also yelled "Pass the (bleeping) ball" at the TV when Kobe decided to shoot with four defenders around him — but hey, who didn't? And who could ever forget Kobe's numerous "What are you doing?" shots — most of which managed to find their way to the bottom of the net.
Kobe's competitiveness and relentless work ethic illustrated that the impossible was possible. The "Mamba Mentality" he espoused was about winning, no matter the trials you endured. Injured? Sick? Get the job done anyway. Kobe won a championship with a broken finger on his shooting hand. He insisted on shooting (and making) free throws moments after tearing his Achilles tendon.
When he said "friends come and go, but banners hang forever," it became my mantra. I needed it when I was at my lowest.
As a freshman at the UA, my GPA dipped to 2.2 — placing me perilously close to academic probation. I channeled my inner Kobe: I put my friendships and social life on hold. For the next three years, I went to class, to the newsroom at Arizona Student Media — and to IHOP, where I worked part-time as a waiter to make ends meet. The mere sight of pancakes gives me flashbacks.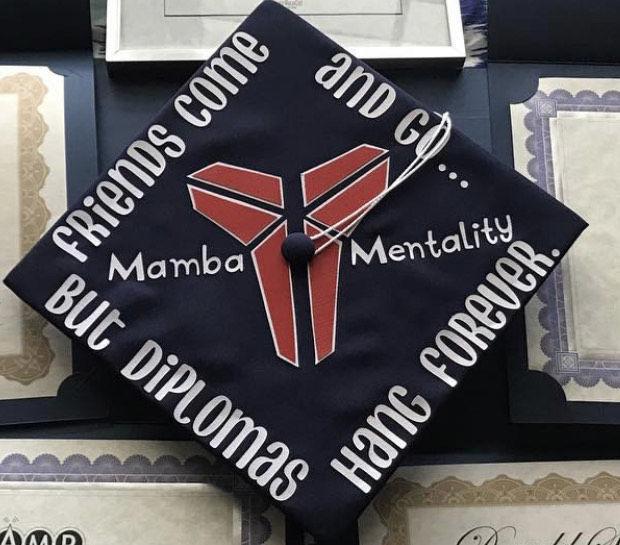 My "banner" came in the shape of a diploma. On the day I graduated, I wore a mortarboard with a red Kobe Nike shield logo and the caption, "Friends come and go, but diplomas hang forever."
Kobe spent his final morning with his daughter, a rising basketball star who had dreams of playing in the WNBA. For him, Sundays were for family, too.