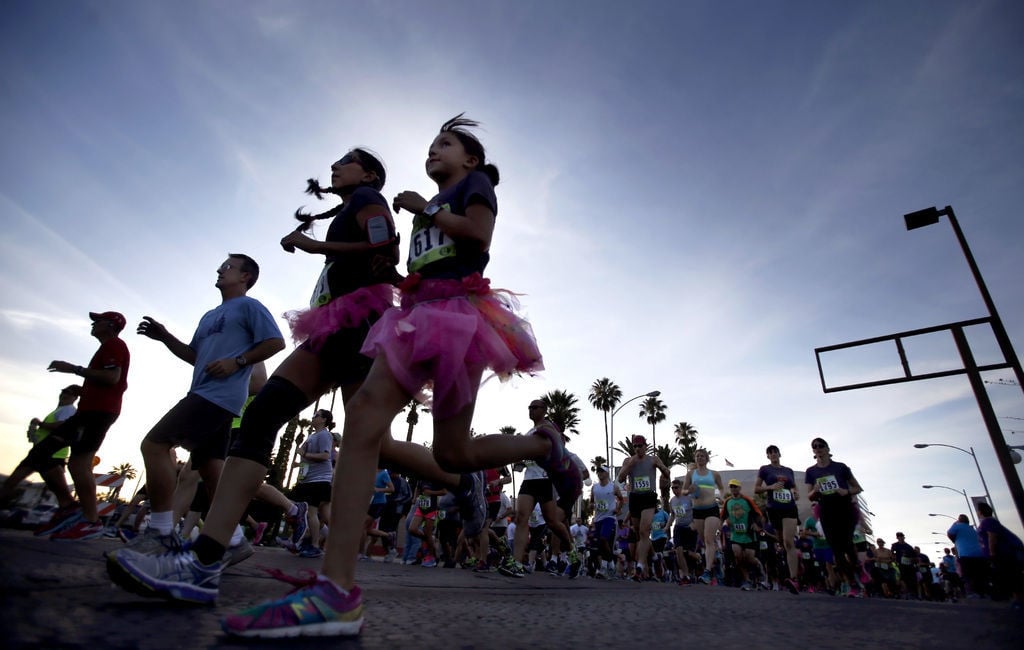 Walter Ryan Bugler started running his sophomore year in high school because his girlfriend joined the cross country team. She ended up quitting, but Bugler stuck it out — mostly because his father wouldn't let him quit.
Bugler went on to run collegiately at St. John's University in Minnesota.
But it wasn't until his breakout junior year, when he won the steeplechase national championship, that he considered making a life of it.
Bugler, 23, will be one of the first-time runners competing in Saturday's 12th annual Meet Me Downtown 5K Night Run and Festival of Miles. He plans on running the mile race and then coming back to compete in the 5K.
"I'm looking forward to the whole atmosphere," Bugler said. "I think, in this region of the country, you don't get too many opportunities for events in downtown cities, such as this one."
The Meet Me Downtown event is a Tucson tradition, a rare night race designed to beat the heat. More than 2,200 runners have already signed up to race Saturday, said Randy Accetta, founder of Run Tucson. The number is expected to increase in the hours leading up to the event. The runners will vie for more than $4,000 worth of prizes.
The 5K and Festival of Miles are being run on the same day, when previously they were spread over two days. The downtown event is expected to raise about $20,000 for local organizations, and has raised about $250,000 over the years, according to Accetta.
The event will include bands, stilt walkers, magicians, a beer garden and an after-party at Club Congress.
Bugler said he has competed at a similar event, the Twin Cities 10-mile U.S. Championship. But he was too tired after his run to take part in the post-race beer garden and other activities. He plans to celebrate following Saturday's race while meeting fellow runners.
"I think one of the most fun aspects of competing in events like this is meeting other athletes from other areas and other countries," Bugler said.
"Otherwise, you'd never get a chance to meet them. So, it's a great way to network and meet them."