When FC Tucson players boarded a plane to Miami on Friday in anticipation of their much-anticipated season opener, they did so with the knowledge that their lives, the season and the game they love have changed dramatically.
But one thing stayed the same. It's something they'll hold closely on Saturday night while thousands of miles away from home.
It's the reason they're playing: Tucson and the people who call the city home.
"We're always asking ourselves, 'What are we playing for? What are we fighting for?'" said Amanda Powers, FC Tucson's first-year president. "We're playing for the spirit and souls of Tucson right now — and hope."
The Men in Black won't be the first team in their sport — or even in their league — to return to play. But they'll be the first pro team from Southern Arizona to do it, which is a point of pride for Powers her team. The game between FC Tucson and Fort Lauderdale CF starts at 4 p.m.; it will be streamed on ESPN+.
FC Tucson will play a 16-game season with eight home matches, five of them coming in September. The club will play its first two matches on the road before returning home for an Aug. 8 match against Union Omaha. No fans will be allowed at FC Tucson's home matches, though Powers is planning to hold watch parties. FC Tucson has partnered with El Toro Flicks downtown to use their 40-foot LED screens.
"We're ultimately kind of in a situation that every other business in America is going to have to experience at some point, and that's how do you function in a COVID-19 reality?" Powers said. "This is a chance where there's this huge demand for live sports and if anything, this is a great time to go and build a fan base."
First-year coach John Galas said he's "really excited" to finally play after being limited to training for the last month. With only four players returning from last year's team, the Men in Black will look different on the field.
"We have some dynamic, exciting young players the community will be really proud of and excited to watch," Galas said. "We've been able to attract players from Spain and Ireland. This is a destination for a lot of high-profile players that want to come and be a part of FC Tucson."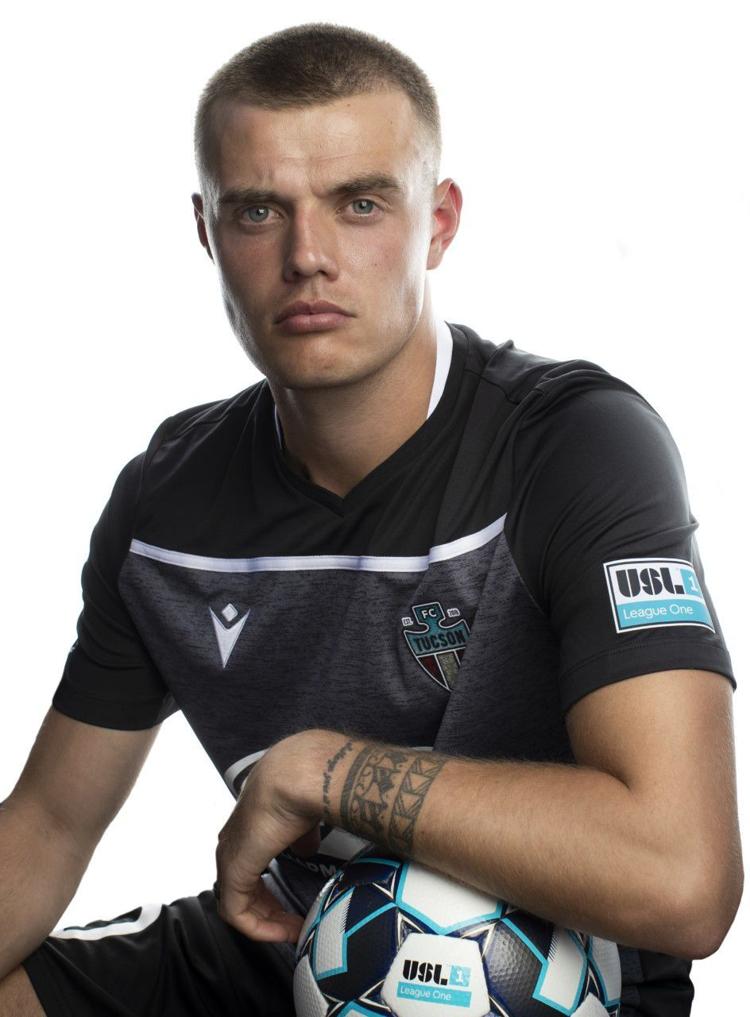 Irishman Naill Logue joins FC Tucson this season as the team captain, with Galas calling him a "hammer" who isn't afraid to tell players when they're doing something well or could improve. FC Tucson has also assigned a club captain spot to Raheem Somersall, who Galas said will be the person to tell players it'll all be fine … regardless of what Logue says.
"Raheem has been with the club for two years and we thought it important to have an ambassadorial role," Galas said. "It's a great partnership; they lead in different ways."
The players said they're excited to get started, and they're eager to use their platform for a higher purpose. FC Tucson will wear Black Lives Matter armbands throughout the season.
"It's a tough time in the world where everyone is dealing with something tremendously difficult," Sommersall said. "The opportunity we have as players is very good for us to showcase what we're able to do and to give fans something to look forward to."
FC Tucson players and staff are following a 51-page medical protocol handed down by the league that boils down to four components: Stay at home, stop the spread, frequent testing and contact tracing. The players already live in a bubble, occupying two-, three- and four-bedroom apartments throughout the city. The few players that are married have their wives adhering to the protocols, Powers said.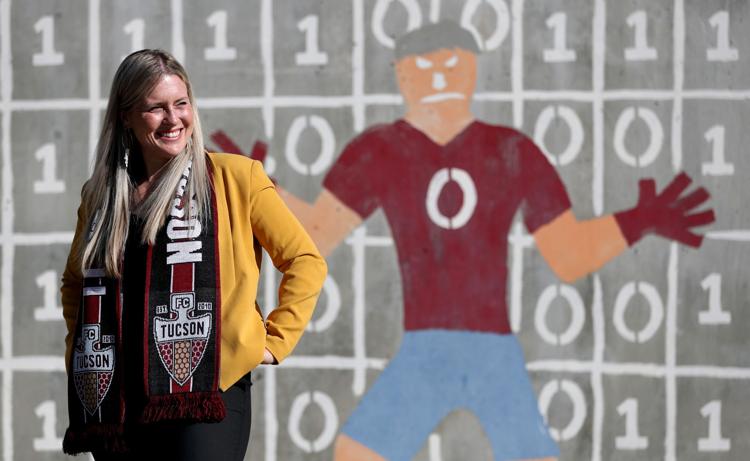 "They can go to training, games and really have to restrict themselves to essential travel only," Powers said. "And with telling young, 20-something year-old men to stay home, it's like with many of the guidelines that we're seeing: If it's not backed by a consequence, they're not very good rules."
FC Tucson implemented the guidelines nearly a month ago. Training times are staggered. Players take weekly saliva-based antibody tests. Total cost: $50,000. And while no players have tested positive yet, the waiting period between Monday's tests and Wednesday's results is always a little stressful, Powers said.
The prospect of losing players for weeks at a time because of COVID-19 has forced FC Tucson to beef up its roster. The league increased the total number of allowable substitutes per match from three to five, knowing that the shorter schedule and increased travel will be tough on players' bodies.
With the shortened season — USL League One teams will be playing just 16 games instead of 28 — every match feels a bit like a cup final, Galas said.
A final played in an empty stadium.
"We'll just have to draw on the purity of the game itself and why we do it," Galas said. "We do it for the love of the game."