Baseball
Naranjeros camp in Tucson teaches kids the basics of baseball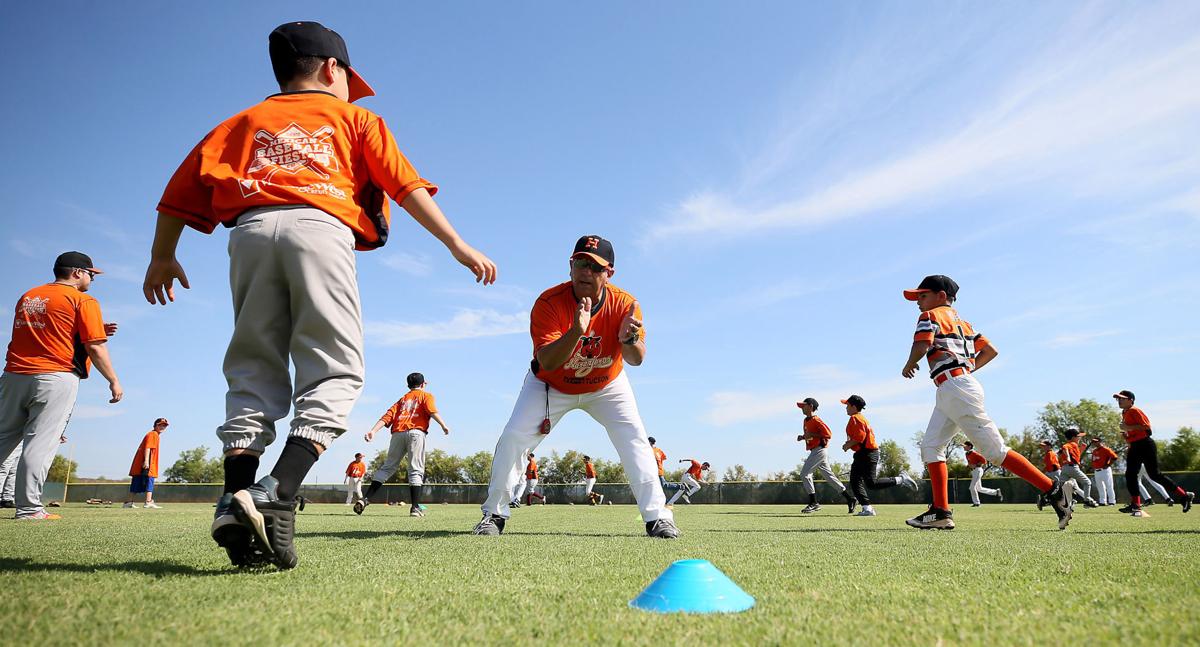 The campers had signed in and received their new shirts and caps when 5-year-old Mario Camacho took to the Pima College baseball field and found a spot down the third-base line. Camacho reached back and fired a ball to his catch partner — his mom.
The second annual Naranjeros Baseball Camp, presented by the Mexican Baseball Fiesta, began Friday at Pima College's West Campus. It'll continue through the weekend.
While Mario wasn't much shorter than anyone else at the camp, he was by far the youngest. The baseball camp, run by the Mexican Pacific League powerhouse, was made available to kids ages 7 to 16. Mario is only 5.
Mario and his mother Zulema Nuñez moved to Tucson from Hermosillo eight months ago. After the move, Nuñez got Alberto Iñiguez, who is part of the Naranjeros coaching staff, as a private coach.
Iñiguez lives in Tucson during the offseason, so he invited the 5-year-old to come out — camp rules be damned.
And Mario isn't just any 5-year-old. He led his team to a national championship last year and was named the rookie of the year in the league at the end of the season.
The youngster started playing when he was 3, but Nuñez said he skipped over the T-ball phase.
While Mario usually plays third base, he participated in every rotation: pitching, catching, fielding and hitting.
"My dad and I have always loved baseball, so he grew up loving it, too," Nuñez said. "He wants to eventually play for the Dodgers. He's all about baseball."
Francisco Gamez, who pitched 10 years in the Mexican Winter League and is a Mexican Baseball Fiesta partner, led the camp. He said he was glad to see some of the kids return from last year. A camp official said they expected even more kids over the weekend.
Gamez said he's hoping to be able to have a second camp this summer, whether in Tucson or elsewhere — like Nogales, Douglas or Mesa — other cities that also host the Mexican Baseball Fiesta every fall.
At the end of the day, the camp is important for the kids and so is the relationship between Hermosillo and Tucson, he said.
"If they leave here having learned one thing, whether it be having to do with batting or pitching or whatever, it'll be a success," Gamez said.