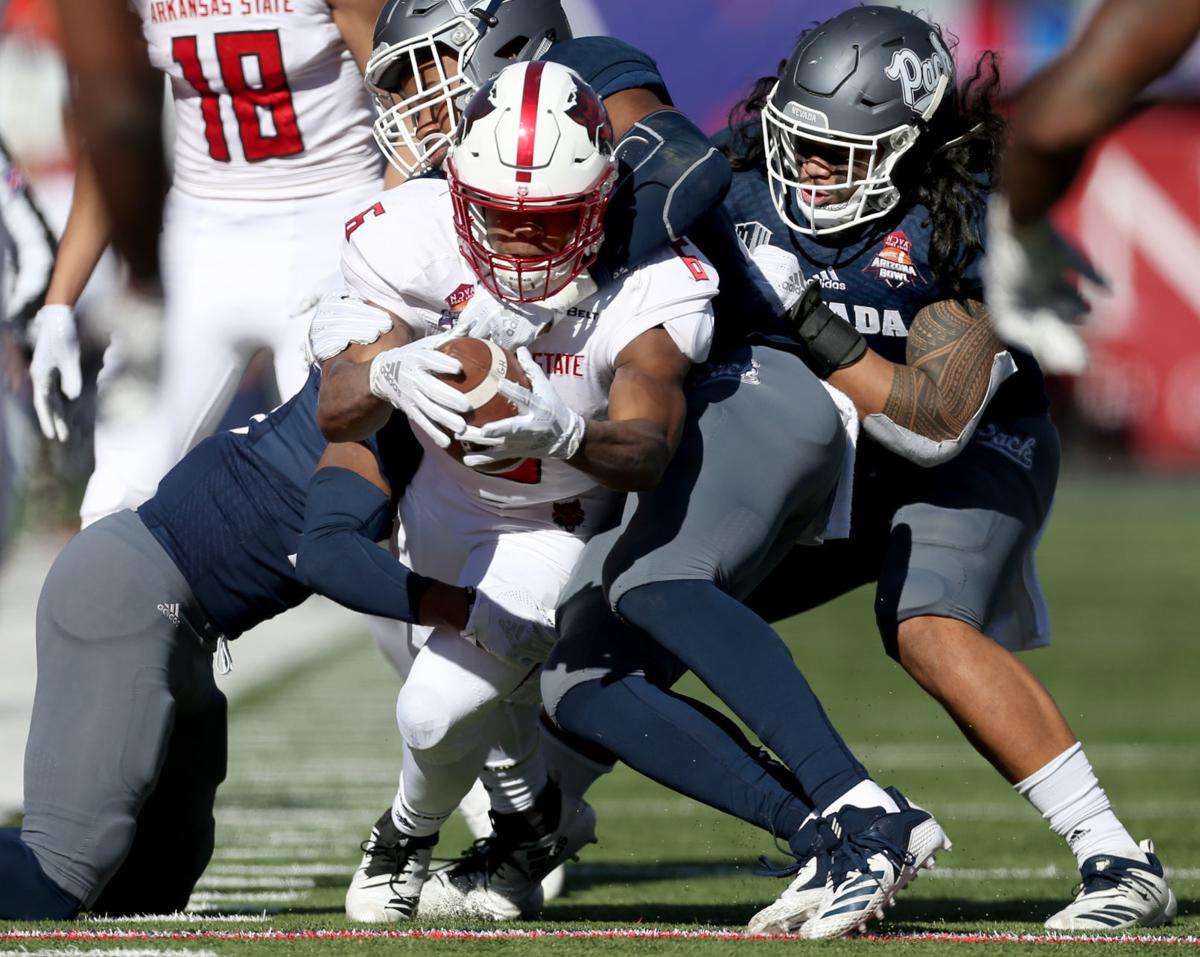 The Nova Home Loans Arizona Bowl will remain the Nova Home Loans Arizona Bowl for at least one more game.
The Tucson-based mortgage company will remain the title sponsor of Tucson's bowl game through 2019, Arizona Bowl executive director Kym Adair confirmed Tuesday. Nova Home Loans has been the game's title sponsor since its inception in 2015.
"Nova Home Loans has been with us from the very beginning," Adair said in a phone interview with the Star. "As soon as they learned about the economic and charitable impact this game could have on their home base, which is Southern Arizona, they were very excited to be involved in a huge way.
"For them to be involved in this journey, it's very exciting for us. It's a huge win, not only for the bowl game but the entire community."
Adair appreciates that Nova Home Loans' sensibilities align with those of the Arizona Bowl. The game donates 100 percent of its net proceeds to charitable organizations.
"In the beginning, they were one of the driving forces of that," Adair said. "I don't believe Nova Home Loans would be our title sponsor if not for (that). That is the most meaningful part to them. It's never about, how many more commercials can we get? It's, how can we get more money to charity?"
The bowl game has donated $3.5 million, including tickets for first responders, active military, veterans and teachers, in its first four years of operation, Adair said.
Adair said the Arizona Bowl would be interested in extending its partnership with Nova Home Loans beyond this year "if all of the stars aligned." A handful of issues need be finalized first.
The Arizona Bowl has scheduled a news conference for July 25 to announce conference alignments and selections within those leagues for the next bowl cycle, which runs from 2020-25. Stadium's Brett McMurphy reported in March that the Arizona Bowl would become affiliated with the Mid-American Conference starting in 2020. The MAC would replace the Sun Belt Conference. The Mountain West Conference would continue its affiliation with the game.
Adair couldn't confirm those changes but did say: "We are leapfrogging forward in the bowl landscape." She added that the July 25 news conference will be "a pivotal announcement in the trajectory of our bowl game."
This year's Arizona Bowl will kick off at 2:30 p.m. on New Year's Eve. It will be televised by CBS Sports Network.