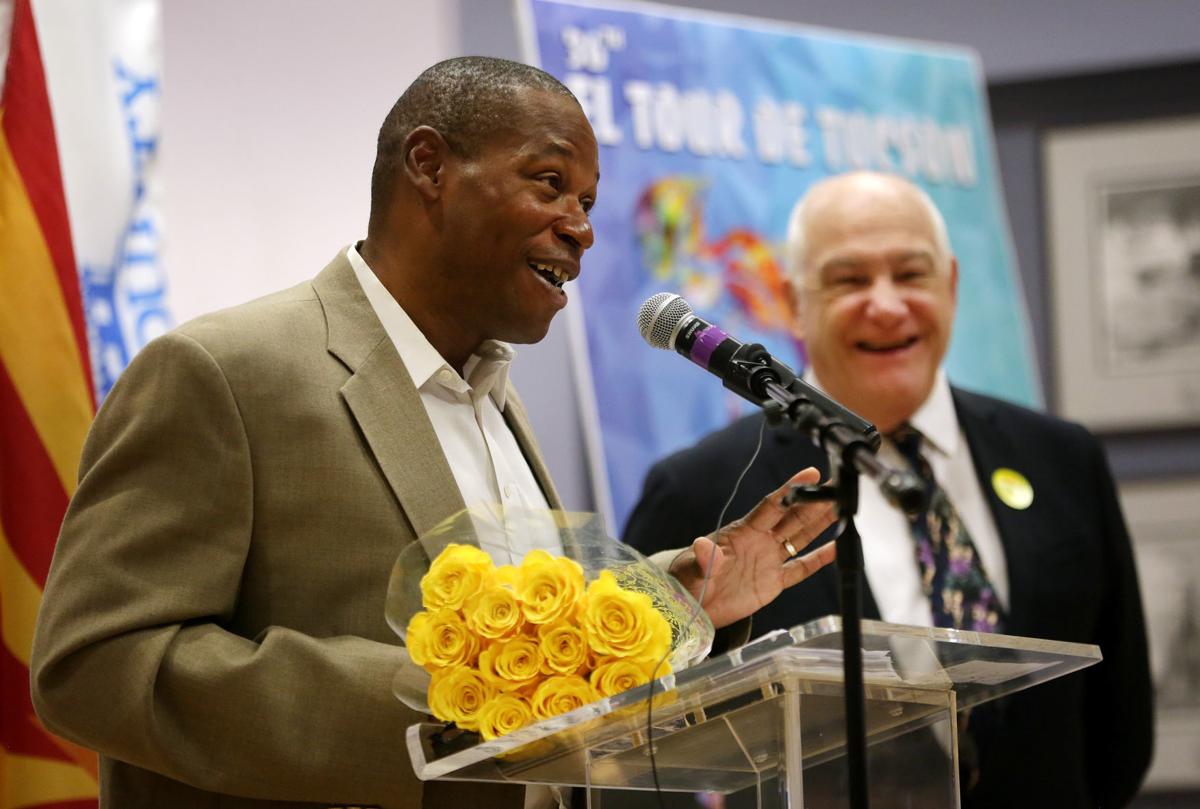 Nelson Vails remembered when his congestive heart failure almost left him on the side of an Iowa road. He ignored it and provided every excuse he could think of without seeing a doctor.
Vails isn't like most of the 7,000 or so cyclists who will participate in Saturday's El Tour de Tucson. He's the first African-American to win a cycling medal, having taken silver in the 1984 Summer Olympics in Los Angeles.
Vails, nicknamed "Cheetah," acted in the 1984 film "Quicksilver," which starred Kevin Bacon and Laurence Fishburne. He was inducted into the U.S. Bicycling Hall of Fame in 2009.
Over the last five years, Vails has raced in El Tour.
This year, he is the El Tour Dedication Recipient: He will be honored Thursday night at a sold-out dedication dinner. Saturday, he'll participate in the 100-mile event.
The 58-year-old Vails joined the Star's Justin Spears on ESPN Tucson this week to talk about his pastime, men's health and returning to Tucson.
How does it feel to be the El Tour Dedication Recipient?
A: "Well (El Tour founder) Richard (DeBernardis') team had always wanted me to come out and I've always traveled and did other events that overlapped. It's nice to be accepted as this year's recipient and I've participated over the last five years now, but the one thing I love about this event is all of the fundraising and giving back programs, and that's where I come in."
When did you realize that cycling was your passion and you could make a career out of the sport?
A: "As a child on Christmas, everybody gets a bike and then you ride with your buddies around the neighborhood. But growing up as a young adult and being the youngest of 10 children, how's that? Having the opportunity to play in neighborhoods and I think I had a better childhood growing up in Harlem than kids in the cul-de-sac with the disciplinary actions from different parents and just growing up as a young adult, you can relate to that. Right out of high school, I knew I was going to become a professional cyclist.
"It has been a great experience and just taking it to the next level as a youth riding my bike in Central Park with people who race seriously and being able to keep despite not knowing what I was doing, I was able to take advantage of that opportunity that was provided to me."
Recently, you've dealt with congestive heart failure. When did you realize that this was a threatening medical issue?
A: "As a guy, I had every single excuse of why I wasn't feeling good on a bicycle ride, sitting on the couch and not eating right. I did not know I was riding my bike everyday with my engine light on. It's like driving your car to work with your engine light on and going 'Oh it's a short.' My mother-in-law gave me a heart-rate monitor and a little wrist monitor to test my heart rate. And it was high, but I didn't know the numbers. I went up to Iowa and rode my bicycle with a bunch of friends and was dying literally on the bicycle. I couldn't ride myself out of a paper bag, but I pedaled every mile with my buddies and got home and had a sleepless night.
"So then I went to the emergency room and realized I rode my bike like 1,000 miles with congestive heart failure. I was on my deathbed just one more day. Every day, I rode slow and poked along, but I couldn't bend over and I just couldn't lay down. Every time I would try and fall asleep, that was a sign that I was unaware. I could not sleep or breathe because my heart was failing. My lungs were full of fluid and I just didn't know what was wrong with me and I had every excuse of why I wasn't feeling good.'"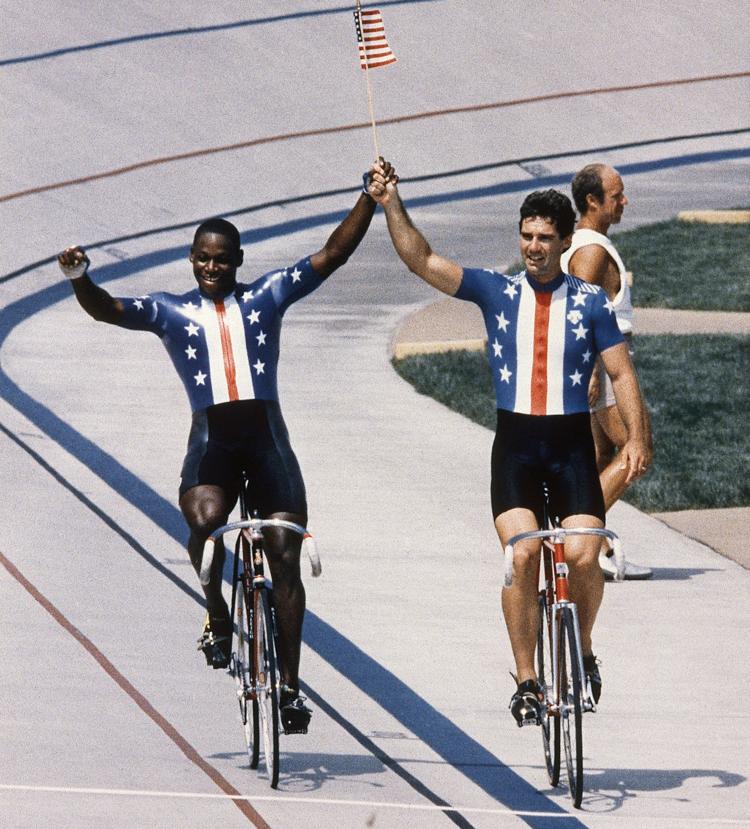 Do you think ignoring health is an issue with men?
A: "Yes. I am living proof. I had every single excuse you can name. It's like 'You want a beer?' Nah, I'll get one at the next stop, I don't feel so good today.'"
A: "Overnight success! I went to the emergency room and they figured out exactly what was going on, they plugged me in, started filling me up with different meds. Now I go and visit a doctor every three weeks. I'm taking a bunch of different medications to figure out which ones are good for me and I'm still able to ride my bicycle, I'm sleeping well and I've changed my diet to a low-sodium diet. No more big, fat steaks and a six-pack of beer, but instead I'll have fish with some light rice with very little seasoning but none with sodium. I feel like a much a better person at the age of 58 years old."
What are you expecting out of El Tour de Tucson this year?
A: "Every year at El Tour, I race my butt off and I challenge my shadow. I don't challenge others; I challenge my shadow. It's fun game of health and fitness. This year is a new revolution because of my health scare. I couldn't of made it here if I ignored my health, I could've been passed out on some Iowa farm road. With me being the dedication recipient, I want to share my story and have people ride alongside me for a bike ride instead of challenging each other."
Do you have any good Kevin Bacon stories?
A: "We were riding our bikes and I was the trainer for all of these guys on the bikes so we were riding near Santa Monica Pier. I'm trying to show them how to get on and off a bicycle and sure enough, I take one step off my bike, hit the sand and just roll over. Wheels up and I'm covered in sand. Good thing there were no cameras back then. Here I am supposed to show him how to ride a bike and I ended up in the sand and off the bike path."