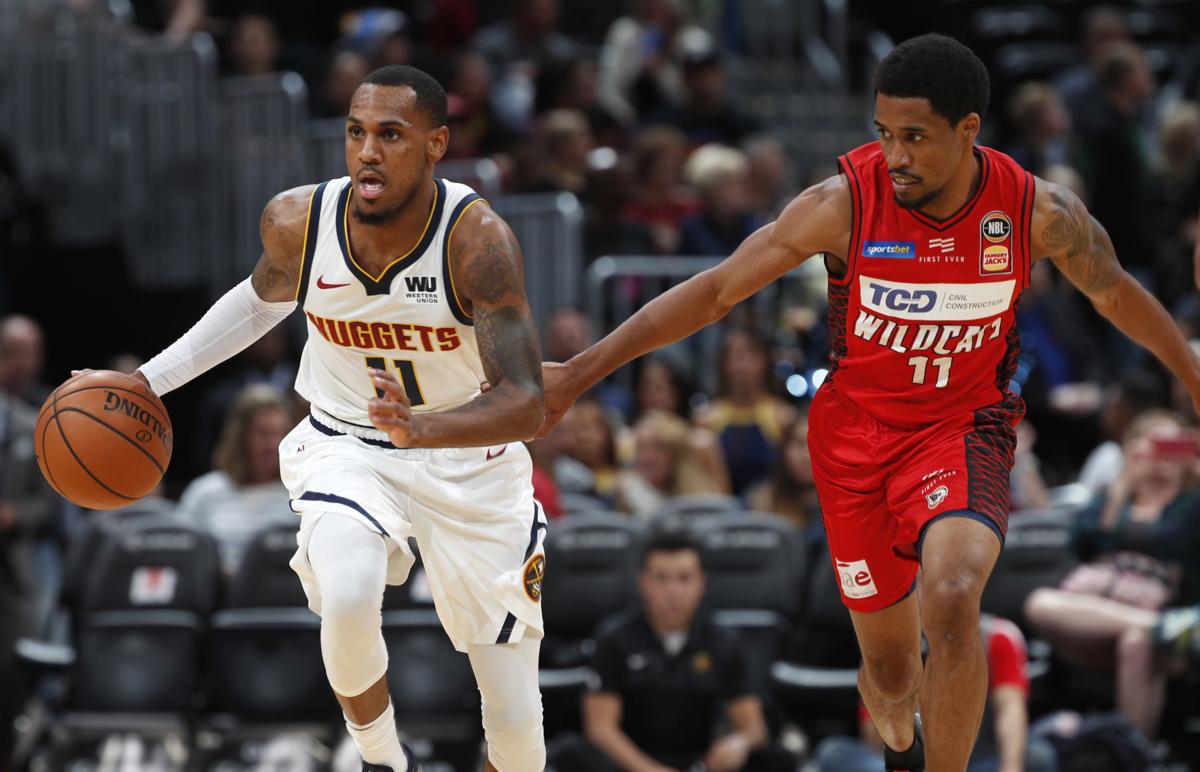 The clock ticked toward 11 a.m. on a recent Tuesday morning inside the Donna R. Liggins Center, meaning it was pickleball time. Racket-toting players waited eagerly as nets were set up along the far side of an indoor basketball court.
All of the center's hoops were raised and out of the way except one. Bryce Cotton needed to hammer out a few more baskets before his training was over for the morning.
The scene is an all-too-familiar one for Cotton, a Palo Verde High School product who spent his summer working with local coach Jaamal Rhodes in preparation for his fourth season with the Perth Wildcats of the National Basketball League in Australia.
The 26-year-old Cotton is one of the league's top players. He averaged 21.8 points, 4.0 rebounds, 3.7 assists and 1.3 steals per game a year ago, earning team MVP awards as Perth won the Australian championship.
Cotton recently applied for Australian citizenship, a move that could open doors both for himself and his team. The NBL restricts rosters to no more than three imports per team; Cotton's citizenship would permit the team to add one more foreign player. Cotton would also be eligible to play for Australia's Olympic team next summer, something the former Providence College star said he "never thought was possible" when he first signed with Perth.
Cotton and Rhodes, the girls basketball coach at Sabino High School, have known each other for years. Cotton was a Palo Verde senior when he began working out at the center.
"I was working out with (former UTEP and Nevada player) Michael Perez when Jaamal said he would have some gyms for us to work out at in the future," he said. "I was back in town after I got released by the (Phoenix) Suns when Mike said he had a gym we could work out at, and (we) have been working out with him pretty much ever since."
Rhodes has lived in Tucson since 2010, when he joined former UA women's basketball coach Niya Butts' staff. After four seasons with Arizona, Rhodes opened up the LEAD Athletic Complex on Contractor's Way, where he trained Chaz Mack, Deion James and Terrence Johnson — all players who have gone on to play at Division I schools.
Rhodes' summer job is more about maintaining Cotton's skills than teaching him new things.
"Bryce is very self-motivated," Rhodes said. "My job is more to facilitate reps for him and make sure his skills stay sharp. When you've been doing a lot of the same drills, it can get boring. My job is to motivate and push him. I might tell him that he's only gonna score 16 points a game this year, or that one of these new guys over there is going to steal his shine. From there, you can see him take it to the next level."
The "new guys" Rhodes speaks of are sure to draw more attention to the NBL. R.J. Hampton, LaMelo Ball and former Arizona commit Terry Armstrong all chose to sign with the Australian league rather than attend college. ESPN will broadcast 59 NBL games across different platforms under a two-year agreement with the league.
Cotton says the league is challenging, but that the adjustment is easier than most places overseas.
"If you compare it to Europe or any other place players go play, I would say it's probably the least adjusting you have to do," he said. "As far as the living style and it being an English-speaking country I would say it is very similar to the United States. Basketball-wise, it is fast-paced but definitely a little more physical."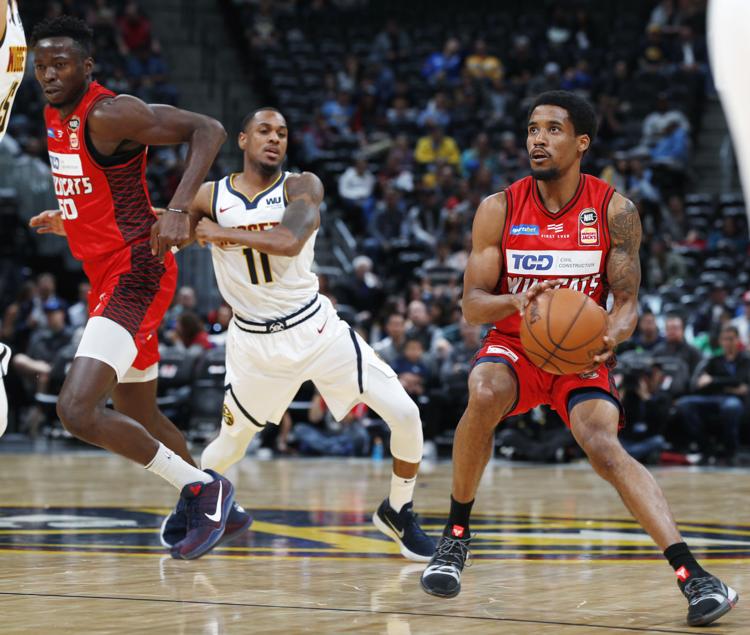 Cotton couldn't have dreamed of playing overseas when he was learning the game on Booth-Fickett's outdoor courts. While at Palo Verde, Cotton was part of a new era of Tucson basketball not seen since the days of Fat Lever and Sean Elliott. Eight players from the high school class of 2010 went on to play Division I college basketball.
Cotton was the only one to make the NBA. He appeared in 15 games for the Utah Jazz in the 2014-15 season and eight a year later with the Suns and Grizzlies. By doing so, he became, just the fourth Tucsonan to play in the NBA. Elliott and Lever are two of the three others.
"When we were kids, we didn't have too many people from the city that we were able to actually see and watch play as far as sports go who went to the next level," Cotton said.
"There weren't a ton of guys who went off to play in college or pro that we knew of aside from Lever and Elliott, so these are some more recent names that younger kids can attribute to and what they want to do. To be able to give kids some influence from this city is something I'm proud of."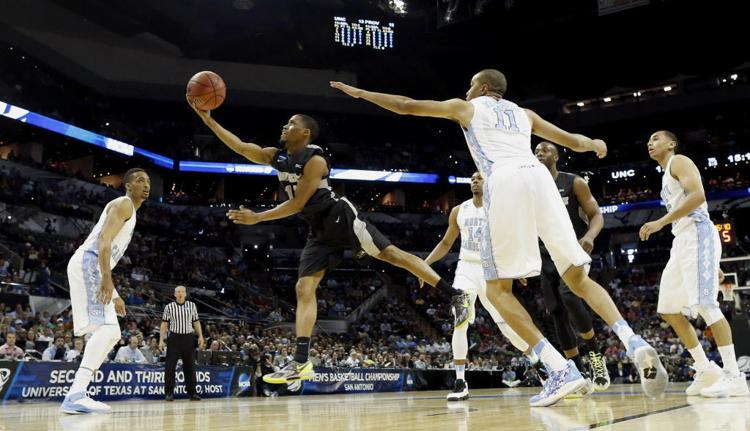 Soon, one of those kids will be his own. Cotton is set to become a father for the first time in December. He and his girlfriend Rachel, who he met in Perth, are expecting a baby girl.
"I'm super-excited for that journey," he said. "I think it just gives me another chapter to introduce into my life. Since I left Tucson to go to college in Providence, my whole life has been completely basketball. Having fatherhood come around now I don't want to say is a transition, but a nice addition to where I'm at in my life."
While his daughter will have missed Cotton's NCAA Tournament heroics and Australian success award, he plans to show her the highlights some day.
"By the time she is old enough, unfortunately daddy might not be as athletic as he used to be," he joked.
"Thank God for technology."