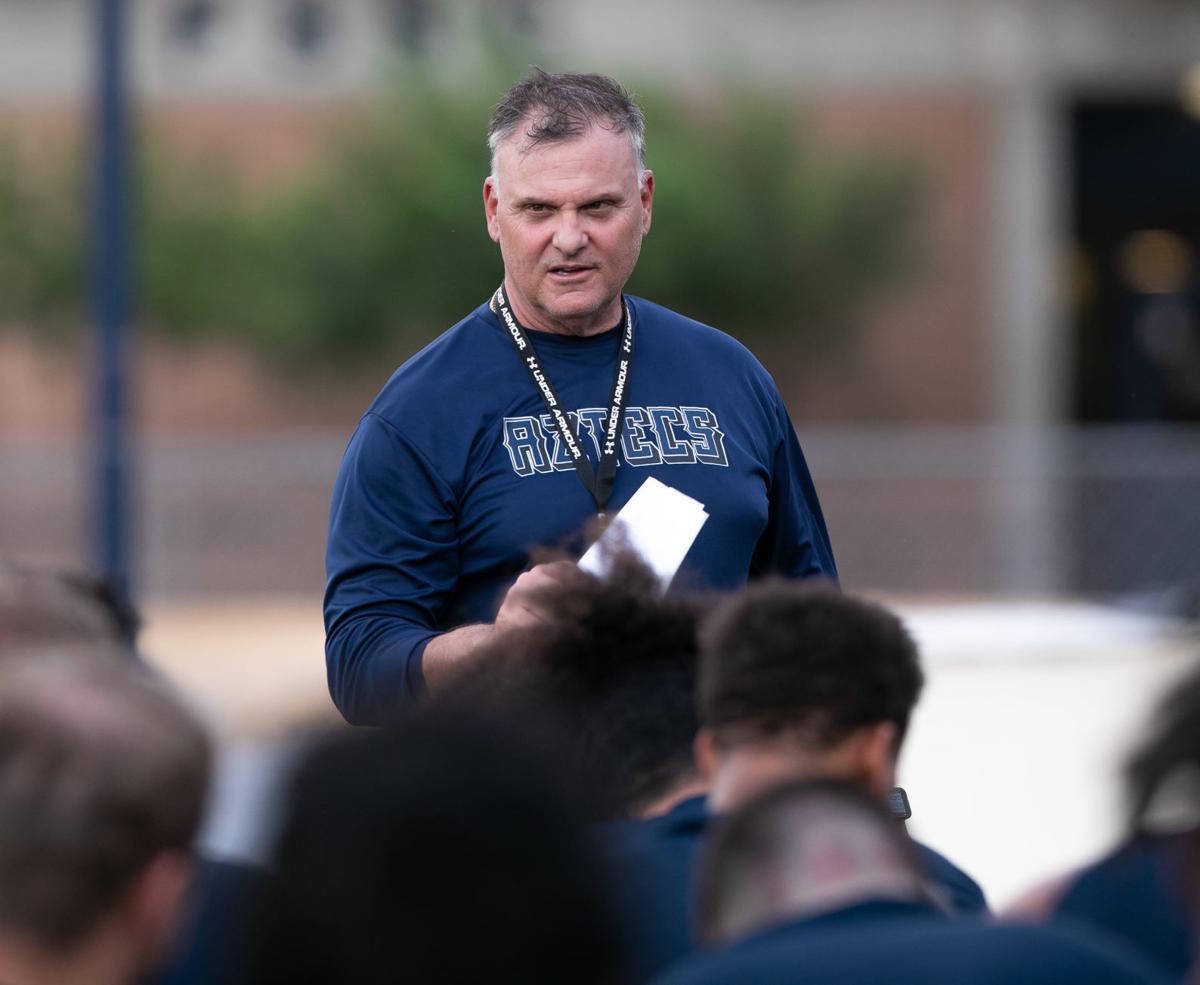 The strategy is simple: Believe in what you sell.
For Pima Community College, its athletic department has done just that, navigating the unforeseen circumstances over the last several months and continuing to rack up commitments from student-athletes, ranging from transfers to incoming freshmen.
To convince kids that Pima — often overshadowed by the University of Arizona and Phoenix colleges — is the right destination for them requires a calculated approach.
"I use the term 'jump in,'" Pima athletic director Jim Monaco said. "Our coaches and our faculty have jumped in and it's tremendous."
During the ongoing pandemic, college campuses across the country have been shut down. While there are plans for a phased reopening of campuses in the fall — including at the University of Arizona — other colleges like those in the state of California have plans to remain strictly online next school year.
This has caused a ripple effect in the decisions of high school seniors for their plans to attend college, with concerns of attending a large university that may not be able to provide a full college experience, at least not immediately.
"So I think the local kids are saying let's get over to Pima," Monaco said. "It's less expensive, you still have classes and hopefully sports. Then you can make up our mind in a year or two and go wherever you wish to go when this is all over hopefully."
Many of Pima's athletes are those that either didn't receive Division I offers and need time to develop, or are unable to cover the costs. That's where Pima comes in to play, Monaco said, and their kids get exposure as well with several of Pima's teams, such men's and women's basketball, competing for NJCAA championships on a consistent basis.
"Maybe you start getting those DI offers because schools flock to those teams at winning titles and being in the top two or three every year. And that team is the Aztecs," Monaco said.
Specifically, the local trail has been where Pima is thriving. The Aztecs currently have 68 incoming recruits for next school year, with more expected to be announced soon. Roughly half of the incoming class is from Tucson.
Here are the latest updates related to COVID-19 from Tucson and Southern Arizona. 
"And I know that the reason we're killing it locally is because of our coaches grabbing all the local talent they can," Monaco said.
Even before the pandemic hit, local recruiting was something Pima wanted to improve, as coaches noticed high schoolers in Tucson not even considering the Aztecs.
"I always take it personal when kids in our area went to a college that wasn't," said interim track and field head coach Chad Harrison. "Just in the conversations I've had with Jim, he's wanted more local recruits, I've wanted more local recruits and now we're seeing that."
In addition to snagging more recruits in the area, Harrison and the rest of the track and field staff have nearly tripled the size of the team's roster, going from an undermanned squad of 35 athletes not too long ago to almost 90.
"Chad has done just a killer job," Monaco said.
While recruiting over the last few months during a pandemic has brought a unique challenge to Pima, Monaco said his programs have done all the right things.
"So we just take that approach that we just attack things and go after the kids that we want," Monaco said. "We believe we can talk anybody out of going anywhere to come to Pima because we believe it's such a great product."
The Star is profiling Southern Arizona high school athletes whose seasons were cut short by the coronavirus pandemic. Here's a look at the athletes who have been featured so far.
Be the first to know
Get local news delivered to your inbox!