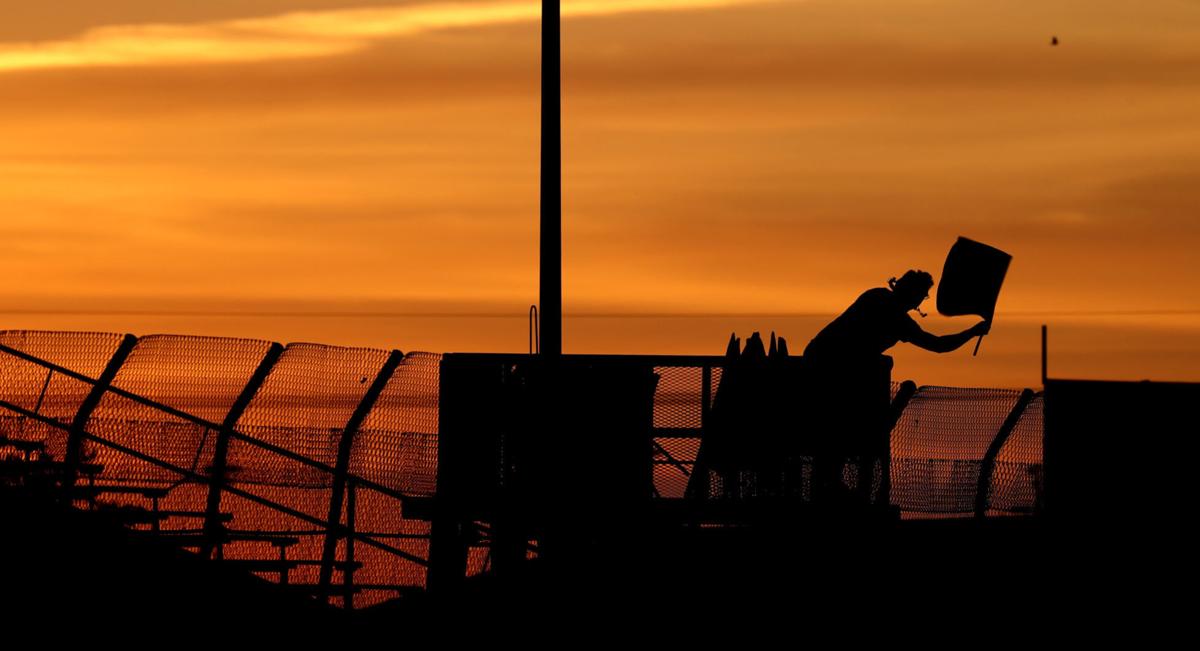 Tucson Speedway has had the yellow caution flag out over the last month, suspending some of its summer racing schedule — including a Fourth of July fireworks event.
Racing will return Saturday, when the track, located at 11955 S. Harrison Road, holds the Roasted Rattler event in front of a limited number of fans. Capacity is capped at 750 for the race, which starts at 6:30 p.m. Fans are required to wear masks upon entrance to the track and when in line for concessions; track officials say masks can be removed when fans settle into their socially distanced seats.
Tickets can be purchased at tucsonspeedway.com, with general admission prices set at $14 for adults and $9 for kids. There are two more races scheduled for August at the three-eighths-mile oval track.
The fan limit was a calculated number, according to administrator Shelly McGriff, as the number represents approximately 12% of the stadium's 6,000-person capacity.
"At that amount of people, we felt that we could safely have social distancing at our facility," she said.
Tucson Speedway needed approval from the Pima County Fair board and the Pima County Health Department after showing that the protocols in their proposal could be adequately followed on the day of the race. The approval process, which McGriff said usually takes 10-15 days, was submitted in early July and granted July 24 — giving Tucson Speedway eight days to prepare for Saturday's races.
"We feel very confident in the timing of it," McGriff said. "We'll have signs posted with all our requirements, and once fans are in their seats distanced from one another, there shouldn't be any issues."
The requirements include the wearing of masks in common areas as well as maintaining 6 feet of social distance from other guests.
The track has held multiple events during the pandemic. The May 23-24 Armed Forces Weekend Memorial Day Doubleheader was an all-around success, McGriff said. The track also held a drive-in showing of "Days of Thunder" on May 7.
The success of the two events, coupled with the track's wide outdoor space, "played a large part" in Tucson Speedway being granted permission to host the Roasted Rattler, McGriff said. The night of racing will include super late models, modifieds, hobby stocks and hornets.
"Our past history speaks for itself," McGriff said. "I believe that's why the county worked with us to make sure that we could hold the event."
Tucson Speedway will host the Killer Bees race on Aug. 15 and Coors Silver Bullet Race on Aug. 29. The track will have to go through the approval process again for the month of September, which, for now, has two races on the calendar.
"Unless something goes haywire, which I don't think it will, we should be fine for the rest of August and hopefully September," McGriff said.
Be the first to know
Get local news delivered to your inbox!