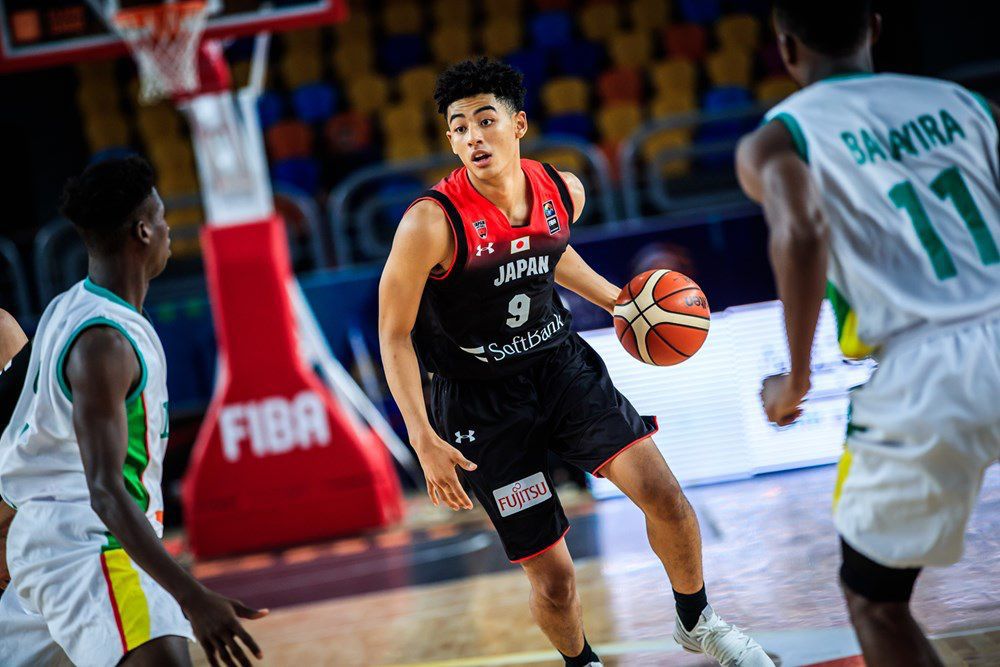 The No. 9 Japanese National Team jersey sits on a hanger on Isaiah Murphy's bedroom wall.
It serves as an everyday reminder of his dream.
Murphy has had plenty of time to think about playing professional basketball — and hopefully in the Olympics — as he's stayed inside his Tucson home over the last month.
"There are so many things running through my mind," Murphy said. "I'm a little anxious, nervous, excited – there are just so many things. But I think when I when I actually get out there and get out on the court, it'll be a relief — like, 'Man, I made it.' I think that's what I'm most excited for."
At this point, not much stands between Murphy and making it – it's all a matter of logistics. The former Cienega High School and Pima College star has drawn interest from many of the more than 40 teams in the Japanese B League. He plans to sign a contract soon, and move to Japan in July or August.
Murphy has dual citizenship in Japan and the United States. His mother, Susako, is Japanese and Murphy was born in Okinawa, Japan, where his father, James, was serving in the United States Air Force. He spent his childhood moving between military bases in Japan and the United States before settling in Tucson when he was in high school.
In between Murphy's freshman and sophomore years at Pima, he played for Japan in FIBA's U19 World Cup. The invitation came after Murphy's mom, his No. 1 fan, sent a highlight reel to the team's assistant coaches.
The 6-foot-5-inch guard used his Japanese name, which is Shinsaku Enomoto, on the national team. It is a combination of his middle name plus his mom's maiden name as his last name. Murphy said it was like he had an "alter ego" when he used it and that it was "cool."
In Japan, there were plenty of adjustments. However, Murphy's ability to adapt quickly to new environments from moving around a lot helped. The language barrier was real. Murphy can speak and understand a little Japanese, yet his coach was German. Players had interpreters, which helped, and once they got on the court, they found ways to communicate.
Murphy said he raised his game — especially on defense. Competing with and against such talented players was a game-changer. He now saw that he really could play professionally. He wasn't the only one.
"I think it was his maturity — he went (to Japan) a boy and came back a man," Pima College coach Brian Peabody said. "He went to Japan and got back — it was realistic that he could play professionally overseas."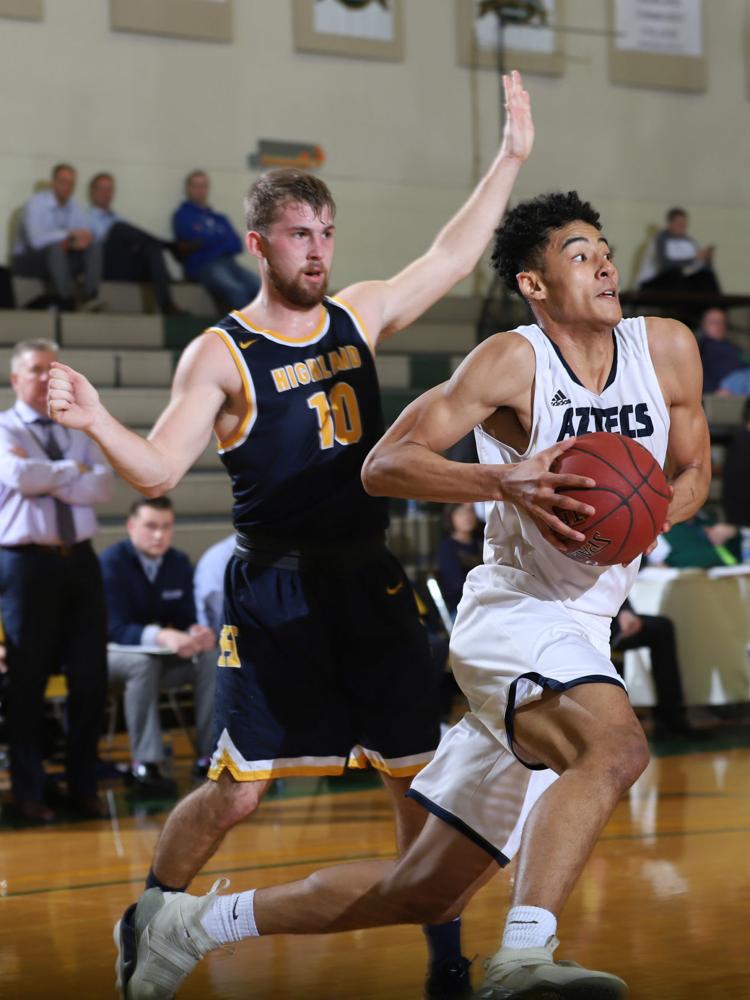 Upon returning, Murphy led Pima to one of its best years ever. The Aztecs went 31-5, finishing as the runner-up in the 2018 NJCAA Division II national tournament. Murphy averaged 15.9 points and 4.1 rebounds per game and was named first team All-ACCAC and first team All-Region I, DII. He shot 49.6% from the field.
Murphy played his final two seasons at Eastern New Mexico University, where he averaged 8.1 points and 1.5 assists in nearly 24 minutes per game.
Peabody said he knew Murphy — who he describes as a "slasher who can finish with both hands and can jump off both feet" — was good when he recruited him out of Cienega. But this good?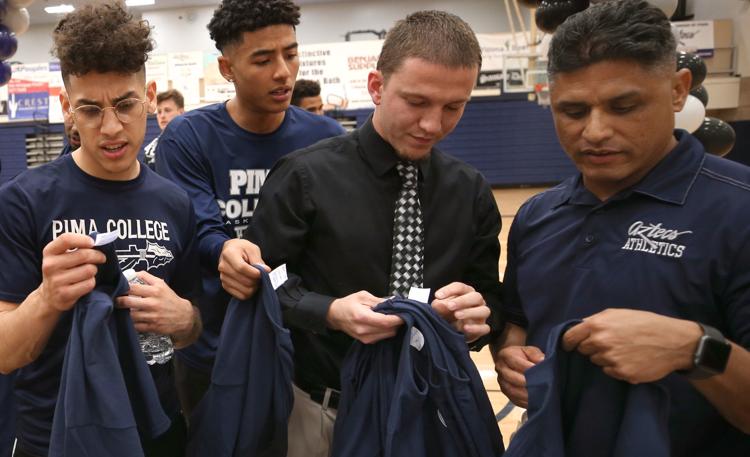 "I'm not sure anyone saw the path to professional (basketball)," Peabody said. "Both Daren Biggs and Isaiah were signed from Cienega and once we got them it was like, 'Holy cow! These kids can be really good.' Isaiah improved before your eyes; not many do that. He always came ready to play. He worked hard. The sky was the limit for Isaiah."
Murphy said Japanese teams focus on the fundamentals and the game is not as "flashy" as it is in the United States. When he got back to Pima, he paid more attention to the small things.
These days it's more about staying in shape. Murphy has been running, doing push-ups every day and shooting on an outside court.
As he gets ready to embark on his career, he leans on his mom, who he calls "my rock and one of the biggest influences on my life."
"The most important thing for her is respecting the (Japanese) culture — everything they do," Murphy said.
According to his former coach, this won't be anything new. Peabody said Murphy showed respect every day for others at Pima, including the managers, custodians and the women's basketball team.
"He's just a good person," Peabody said. "I think it was his charisma. He's probably the most likable player. He was a good teammate. If you get mad as a coach and you look over and he's doing a dance and it puts things in perspective. I don't remember a day he didn't come in and put a smile on your face. He was a joy to coach.
"I always say, 'You'll know how much I like you if after I finish coaching you, I invite you to Rocky Point to have a Corona.' Isaiah is the first person I'd invite."
Be the first to know
Get local news delivered to your inbox!