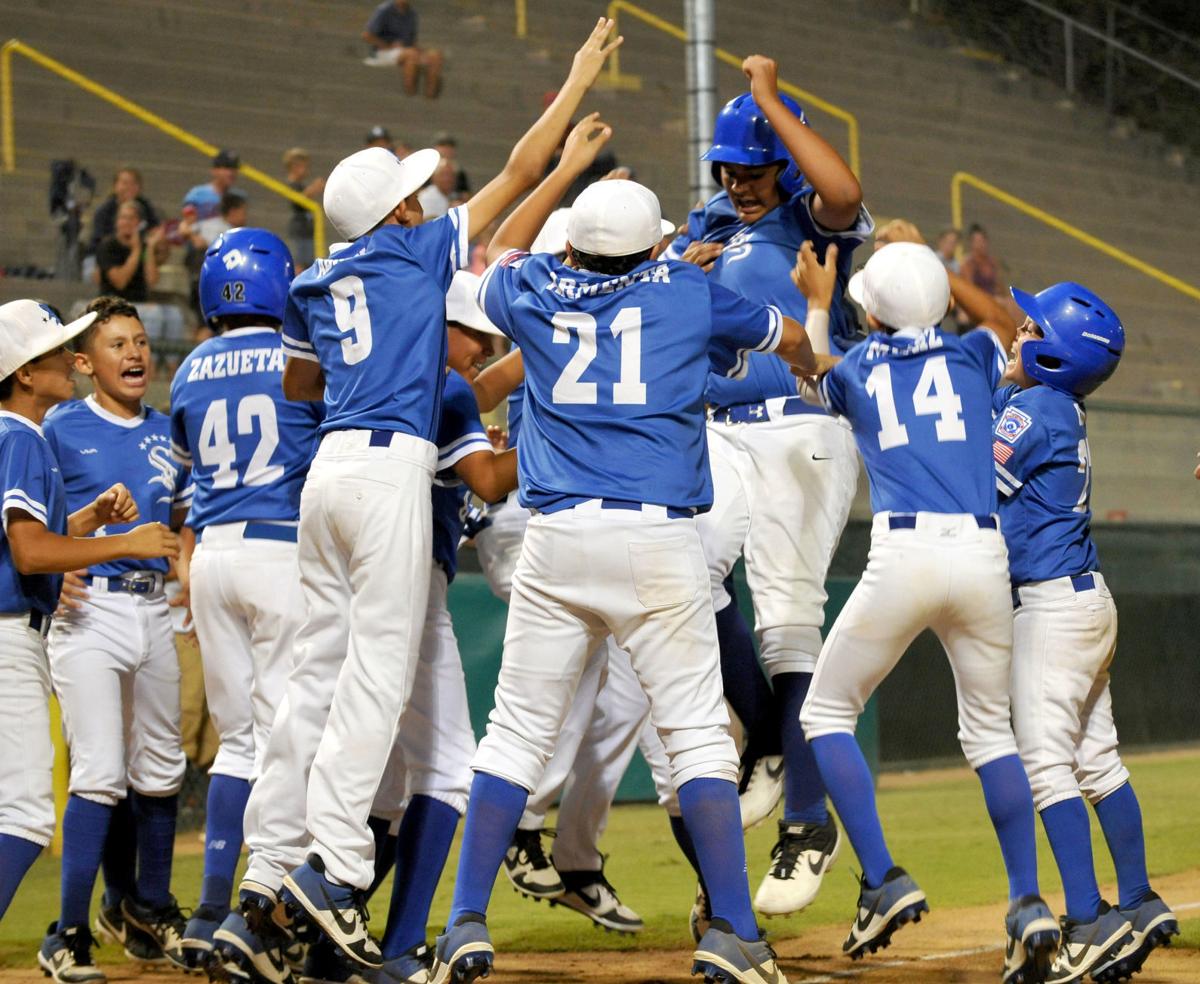 With many parents hesitant to let their kids return to sports until a coronavirus vaccine is available, some experts fear that problems that existed before the pandemic, like lack of access and diversity, could be exacerbated when youth sports make a full comeback.
And while that's certainly daunting, the same experts also agree that the three-plus months without live sports have allowed team leaders the opportunity to slow down and reevaluate, and could provide the opportunity for a return to focus on the life skills and values that youth sports are meant to provide.
"I'm hearing people talk that this is an opportunity for a reset," Eric Legg of Arizona State University's School of Community Resources & Development said during a webinar earlier this month. "This is a chance for us to go back to localized, community-based sports. To get back to sport and primary purpose of sport being youth development and life development."
In response to an international survey by ASU's Global Sport Institute that revealed that 62% of parents wouldn't be putting their kids back into organized sports over coronavirus concerns, the group assembled a panel of experts earlier this month to discuss COVID-19's affect on the return of youth sports.
The survey results have already started to play out in real life in Tucson, with four of the 16 Tucson Youth Football and Spirit Federation associations having decided not to participate in the league this season.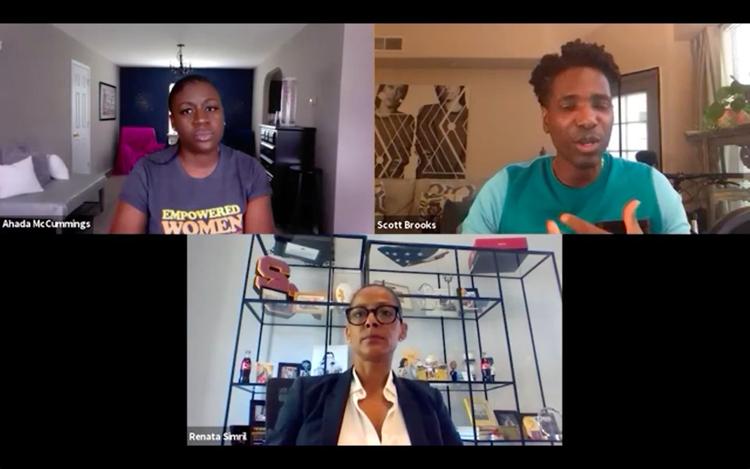 Sixty-three percent of surveyed parents said they'd be waiting for a vaccine, and 72% said that the inability to play sports these past few months has caused their child stress or anxiety.
"We know we've got challenges on the other side," said Scott Brooks, GSI's Director of Research, during the June 12 webinar. "We also have these challenges that already existed and that may have been exacerbated."
Socioeconomic disparities are always an issue in youth sports, with fees for private leagues and training and availability of spaces to play already having been a barrier for many families, even pre-coronavirus. Brooks said that when GSI polled families from higher income brackets, they found that many have been investing during the pandemic.
In California, the governor is projecting a $100 million cut from after school programs, including sports, on top of $18 billion in cuts from K-12 education.
"In previous times that's happened, it's things they think are non-essential that get cut. Like sports," said Renata Simril, executive director of the LA84 Foundation, a Los Angeles-based group that was founded on the legacy of 1984 Olympic games and aims to get kids in underserved, under-resourced communities the opportunity to experience the transformational power of sports.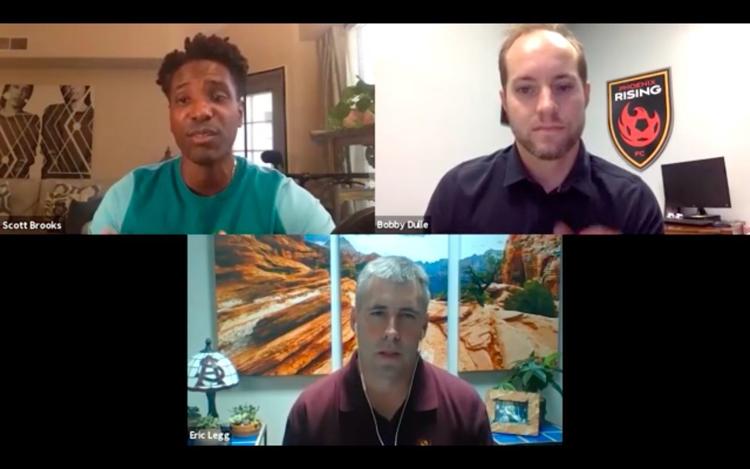 LA84 founded the national movement Play Equity and works with nonprofits across Southern California to help train coaches and close the play equity gap to ensure that all kids have access to sports.
During the webinar, Simril told the story of Caylin Moore, who grew up in Los Angeles and played youth football for the Southern California Falcons.
Moore's family had financial challenges, with his mother a survivor of abuse and his father spending time in prison, Simril said.
"This football program really wrapped him around positive coach mentors and engaged him in mentorship," Simril said, adding that Moore thought about going into the NFL, but ultimately wasn't really football material. "So he became a Rhodes scholar as his backup plan."
While attending TCU to play football, Moore was selected in 2017 as one of 32 Rhodes scholars and went on to continue his education overseas at Oxford University. Now, Moore is working on his PhD.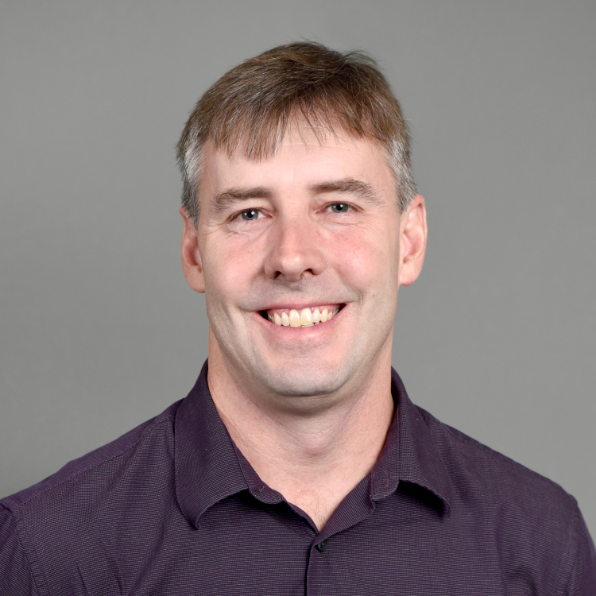 Moore always says, "Football wasn't my life, but it saved my life," Simril recounted. Without youth sports, it's unclear what would have happened to Moore and what would become of so many children with similar stories.
One of the groups Simril partners with to fulfill their goals is Up2Us Sports, whose mission is to train coaches in underserved communities using trauma-informed care.
Ahada McCummings, national director of strategic partnerships for Up2Us, said that type of training is particular important in communities of color.
"We want coaches to be able to identify trauma and stressors and work with students and the community" McCummings said. "So they're not just focused on bad behavior, but rather effects of trauma and how that affects behavior in sports and lives."
Of particular concern to McCummings post-coronavirus is the growing increase of girls dropping out of sports, which is roughly twice that of boys.
"With pandemic, protests and other stressors happening right now, my fear is that we're going to see those numbers increase," McCummings said. To help mitigate an increase in the number of girls walking away from sports, Up2Us has partnered with Adidas and developed a digital curriculum to keep girls in sports by helping coaches to figure out what they need to be doing.
"We're training coaches to recognize they can't just hone in on the skills of the sport, but they also have to develop relationships with the girls on team," McCummings said. "Culture matters."
Unlike boys, girls need to be on a team where they know their development matters whether or not they're the best player, and that they'll still have an opportunity to participate, develop and grow in the sport, McCummings said.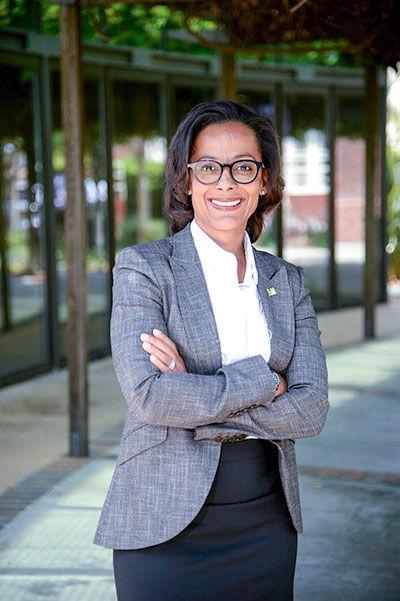 ASU researcher Legg agreed with the other panelists that the play equity issue is real and started back in the 1980s with the idea that government is bad and private enterprise is better when it comes to public management. As a result, youth sports were largely divested away from government-based parks and recreation departments and into private companies, bringing with that rising costs.
"We need to reinvest in things that make stronger more resilient communities," Legg said. "Part of that is investing in youth sport at the local level."
Bobby Dulle, general manager of Phoenix Rising FC, said that the youth component of their club is huge and that they've strived to ensure there are as few barriers as possible for kids that want to participate, which has resulted in a tiered approach. Phoenix Rising's youth league is now made up of a recreational program, competitive program and soon, an academy funded by investors.
The academy will be for "anyone from any kind of background," Dulle said, adding, "We're looking for the most talented individual, not the individual that can pay the most money."
The past few months have provided a break from the mad-dash pace of sports, both professional and otherwise, and given Phoenix Rising's staff the opportunity to look in the mirror and collaborate with other teams outside the sport on how to handle coronavirus and other challenges.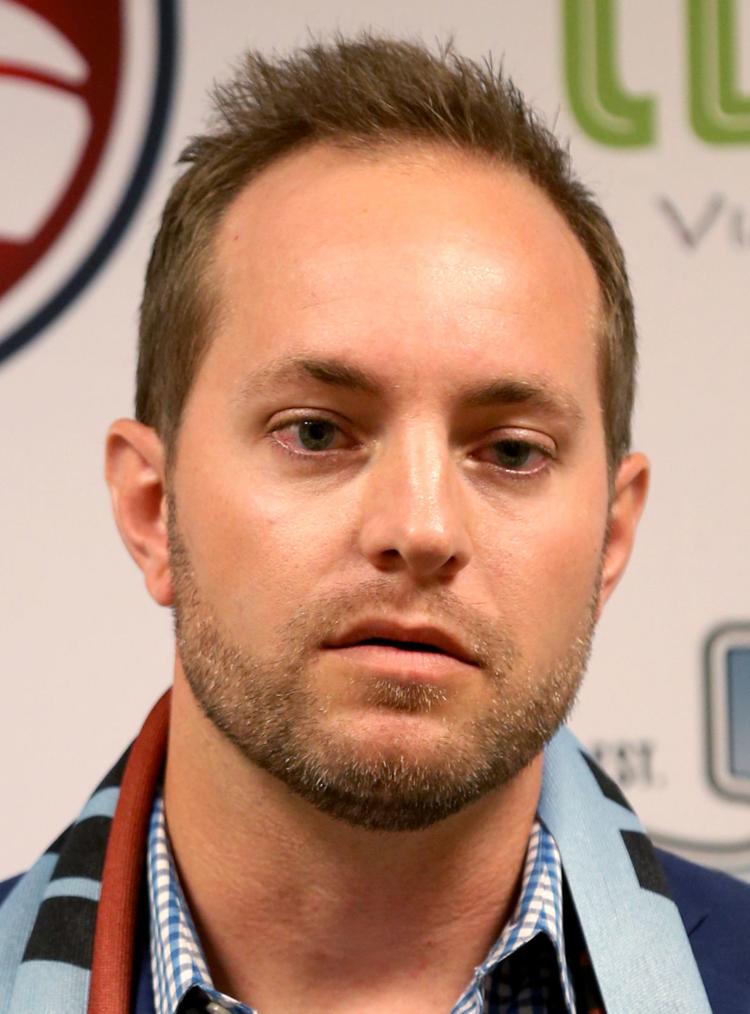 "We can always learn from each other," Dulle said.
In addition to the coronavirus, recent current events have made their way into sports, drawing the attention and ire of professional athletes.
"We're in a historic moment. It's not just about this pandemic, about COVID-19. We're also seeing the whole world respond to the killings of Breonna Taylor, George Floyd, Tony McDade and others," Brooks said. "While we have these protests in the streets, we're also seeing athletes and sports organizations responding. But people are looking at this with mixed sentiments."
While most professional sports organizations have rushed to issue statements, saying they stand in solidarity with groups such as Black Lives Matter, the panelists agreed that's no longer enough.
"I worked in L.A. after the 1992 riots, and I like to say that after about a few years when the smoldering stopped and the protests went east of the 10 freeway, we kind of went back to business as usual," Semril said. "This is incumbent on each and every one of us to enure we don't go back to business as usual, but see the system changes."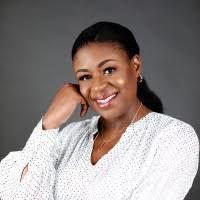 Dulle said that Phoenix Rising FC's ownership group has engaged in face-to-face talks with the players, which hail from more than a dozen different countries and backgrounds.
"In the youth world, we're educating and making sure there's swift action," Dulle said. "It's about making sure there are consequences and we need to be comfortable with them."
Semril said that she knows a change won't happen overnight, but that it's important for people to take action to make sure that things will be different this time around, post-coronavirus and post-civil unrest. She said she's hopeful society will come together to make this moment count.
"We can't just be talking anymore. There has to be some type of step, there has to be some action that has to be taken," McCummings said. "You can't just say we stand. Standing's not enough."