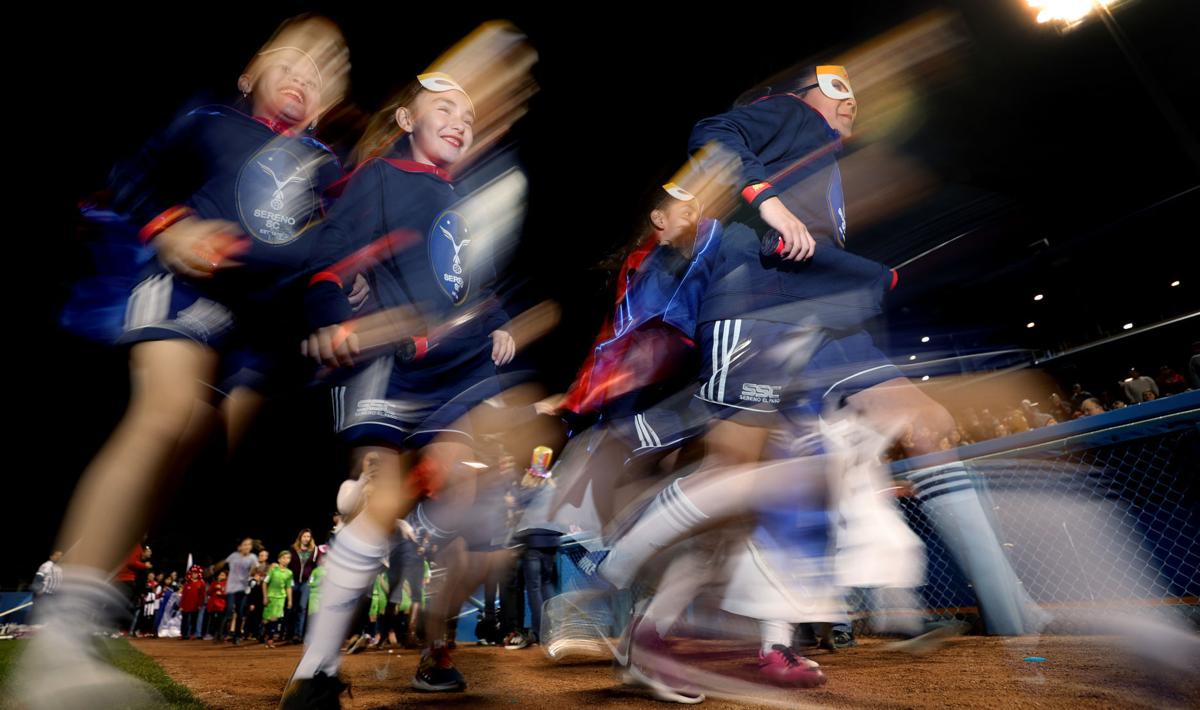 The 2021 Tucson Association of Realtors Shootout has been canceled due to the coronavirus, breaking a 30-year Southern Arizona tradition.
Organizers of the youth soccer event had already planned for extensive safety protocols during the event, which was scheduled to take place Jan. 15-17 at Kino Sports Complex. The cancellation of Southern Arizona's largest youth soccer tournament was announced Wednesday morning on Facebook and the event's website.
"It was just the right thing to do given the current situation with COVID-19," the post said. "The health and safety of our community is first and foremost at this time."
The post went onto say that organizers would be looking for ways to "safely and responsibly get kids playing again as soon as possible."
Last year, the Shootout drew applications from more than 380 teams hailing from Arizona, Southern California, Utah, New Mexico, Texas, Colorado and Mexico. In the end, 373 teams were accepted to play.
Tournament director Kat Jackson said the decision to cancel was "absolutely a combination of everything" happening in Southern Arizona and beyond.
"We had been monitoring the situation for quite some time and it just seemed like every day there was something new that affected us or the community," Jackson said. "In the end, the process we went through to come up with that decision was not easy. It was emotional for a lot of people who have been involved for 30 years."
Jackson said that the hardest part about the decision was knowing there would be a lot of disappointed kids in need of an outlet.
Differing guidelines and shutdowns from states with participating teams made the application and registration process challenging.
"In the case of New Mexico, there were times when we knew New Mexico was shut down, but then those restrictions would get lifted, so (teams would) keep their applications in or register," Jackson said. "The same thing happened for California, Texas and Utah."
Shootout organizers had no contact with teams from Mexico in recent months, with Jackson saying it was because the international clubs knew it wouldn't be possible to participate.
"It really comes down to the way our community is affected as a whole," Jackson said. "It just doesn't make sense for us to put one thing over another in terms of what's important."
On Oct. 2, organizers announced the event would be a little bit different this year due to the pandemic. The popular in-person Soccer Olympics and Opening Ceremony were both canceled. Instead, they said, Soccer Olympics challenges would be posted online leading up to the event.
This year's event promised an extra emphasis on safety and cleanliness. Coaches and staff would have been required to wear masks at all times while staying socially distant. The Shootout said there would be no shared equipment — including benches — and that players and coaches should bring their own chairs.
Extra cleaning was planned for facilities throughout each event day and additional time was to be scheduled between games to allow for safer entry and exit.
The 30th Annual Fort Lowell Shootout opened the tournament weekend at Kino Sports Complex, January 17, 2020, for more than 370 youth soccer te…
Contact reporter Caitlin Schmidt at cschmidt@tucson.com or 573-4191. On Twitter: @caitlincschmidt