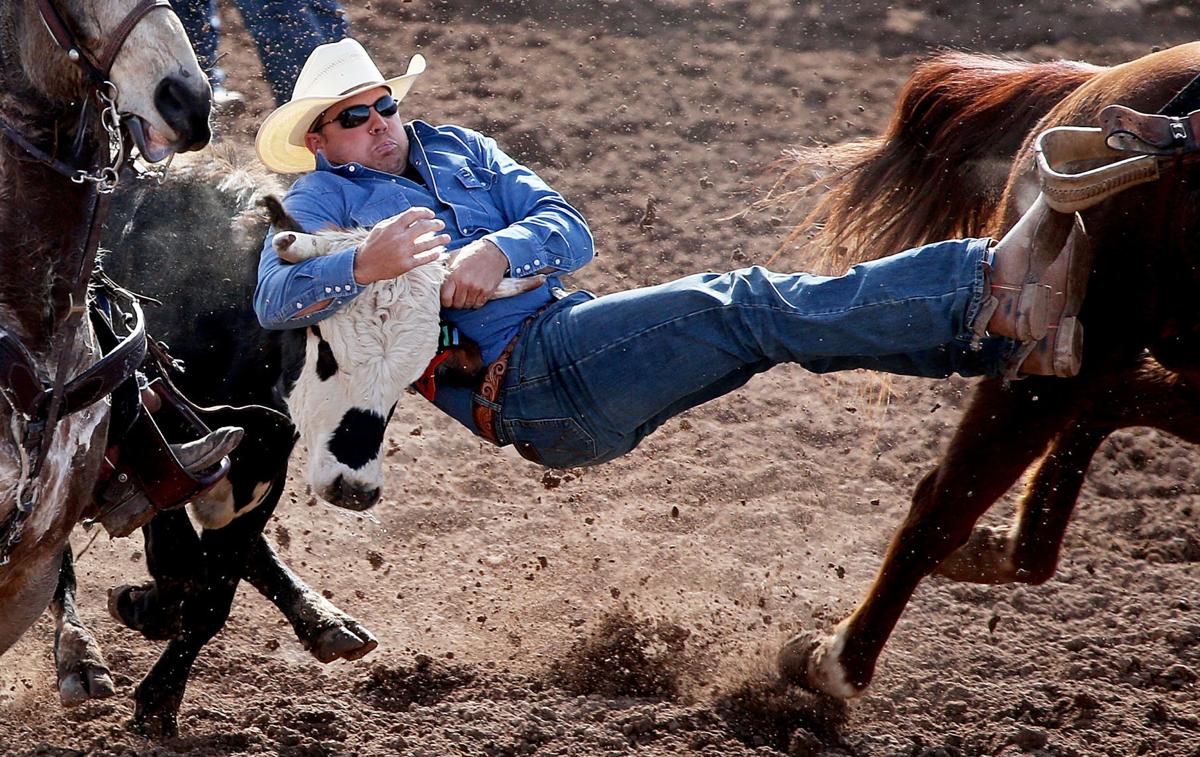 At a recent Tucson Rodeo committee meeting, one of the board members asked general manager Gary Williams how to explain a 13 percent increase in advanced ticket sales.
"Your general manager is doing a great job," Williams joked. "I don't know if that's going to buy me a raise or a pink slip. Some people laughed; some people sat there and looked."
Williams sure is tickled about the added interest for the 94th edition of La Fiesta de los Vaqueros, which begins Saturday at 2 p.m., even if they don't exactly know the root cause.
In the summer of last year, Tucson Unified School District put out a survey about renaming Tucson's stalwart Rodeo Days, which date back to 1925, in response to a petition from a local animal rights organization.
"They did an online poll and 87 percent said leave Rodeo Days alone," Williams said. "Rodeo Days has been Rodeo Days since 1925. A lot of the comments were: 'Hey, this is ours. This is our history. We've lost so much other history, don't mess with this.' From the local standpoint, that may have had a bearing, like, 'My God, I haven't been to the rodeo in a couple years, I'm gonna buy tickets this year.'"
It could also be the appearance of nine members of the legendary Wright family, immortalized in one of last year's great books, The Last Cowboys, by the New York Times' John Branch.
Or perhaps it is the attention paid to detail, a staple of the longtime rodeo.
Even with the expected increased turnout — or maybe because of it — Williams said that the rodeo's infrastructure has undergone improvements. He pointed to an improved warmup area for timed racers, and a redone chute system in the scored events. Williams said the rodeo also bolstered its Wi-Fi capabilities this year, particularly to execute a live stream of the final two days, including championship Sunday, on the Wrangler Network.
Final preparations were still being made when Williams talked Thursday.
"We're working on normal last-minute things, the things you can't do until the last minute," Williams said. "We still have vendors moving in. (Stock contractor Bennie Buetler) got in this afternoon. Some things you can't do until the week of the rodeo, but the things that frustrate you — we just discovered a broken electrical line, so we're scrambling trying to fix that."
And, as always, "Weather is kind of an issue," Williams said. As of Thursday night, the arena was sealed to prevent and/or limit water damage.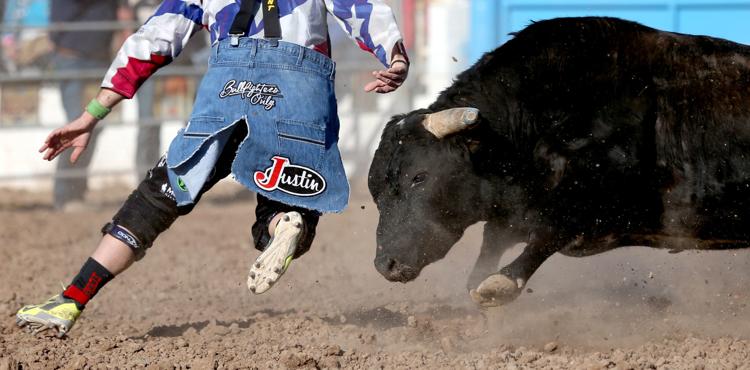 Williams said the contestant field was packed with National Finals Rodeo contestants, some of the best rodeo cowboys and cowgirls in the country, and highlighted the appearance of brothers Sage and Trey Kimzey. Older brother Sage, a 25-year-old, five-time world champion with nearly $2 million in winnings, said his younger brother is even better. Trey, 19, earned $51,000 on his PRCA permit last year as a part-time rider, breaking his older brother's record.
"The last name Kimzey is synonymous with this arena," Williams said. "Their dad worked the barrel here for 20 years."
Speaking of barrelmen, the rodeo welcomes a new one this year in John Harrison, who takes over for Justin Rumford. Rumford, Williams and Buetler all recommended that Harrison take the reins.
"We sort of got away from John, and we're just now getting back to him," Williams said. "When Justin said he wanted to take some time off so he could come back fresh, John was his first suggestion."
Williams said that the rodeo will welcome back Will Rasmussen to announce for his second straight year, but that he doesn't expect too many changes to the routine. It's tradition, after all.
"I think people know what they're going to get with us," Williams said. "We don't make any apologies for who we are and what we are. We're a lifestyle, not an event. We all live it and breathe it. We have a certain way we believe people should be treated. We expect to be treated that way."