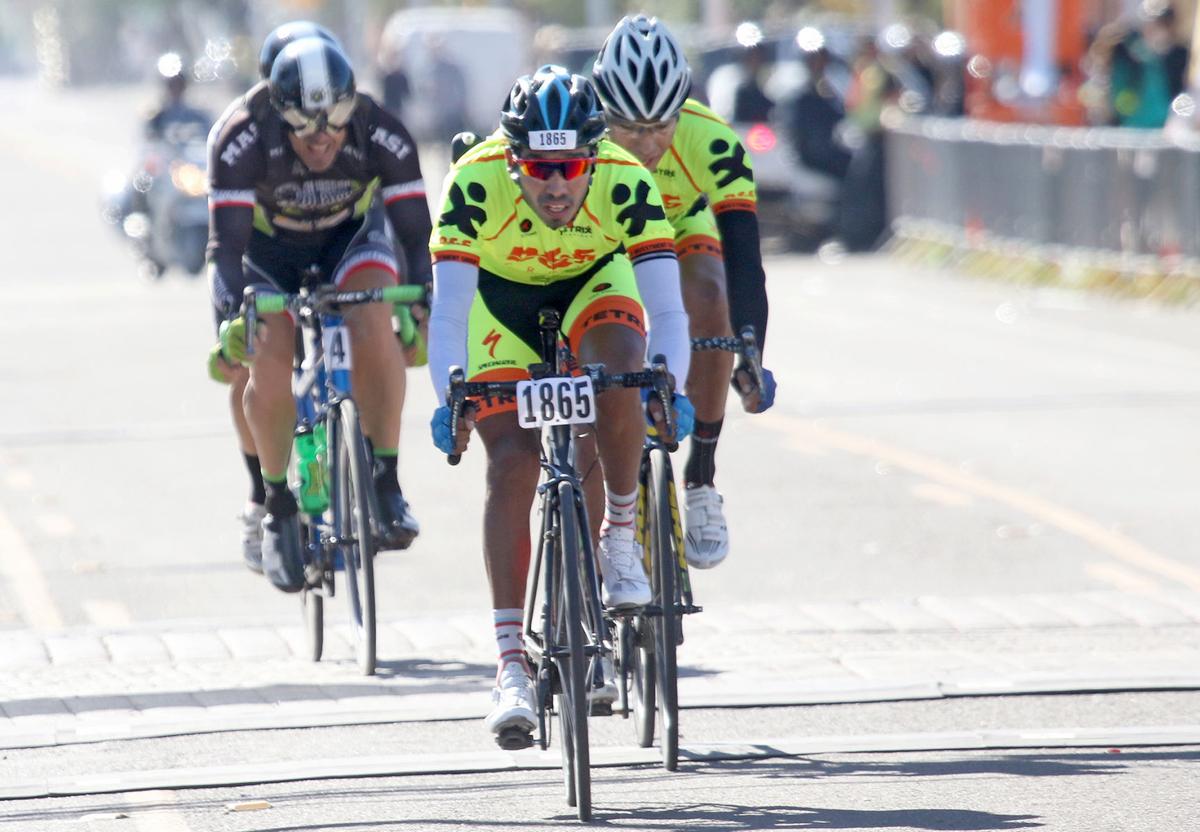 The word Tucson appears twice in the official name of Southern Arizona's largest participatory sporting event Saturday, November 19.
But really, the 34th Tucson Medical Center El Tour de Tucson presented by Casino del Sol Resort is Southern Arizona's race. Saturday's event will take cyclists through the cities of Tucson, Oro Valley and Marana, past tall buildings and desert scrub, down both interstate frontage roads and narrow-ish neighborhood streets.
Here's a look at the basics of this week's event:
Who rides: El Tour drawing thousands of riders from all skill levels to town the week before Thanksgiving every year. More than 5,000 riders rode last year, and this year's event should match or surpass that figure. The Mexico-based P&S Group will again be the team to watch: Juan Magallanes won last year's 106-mile race, with Ramon Juarez, his teammate, finishing second. A handful of cycling teams, including Tucson's Stone House Group, will try to challenge P&S.
The distances: Riders can choose between distances of 106, 76, 54, 37 or 28 miles, take part in "fun rides" of either 11 or 5 miles or take on a 1/4-mile activity course. The 106-mile race starts — and all races end — in Armory Park, at the corner of South Sixth Avenue and 13th Street.
Take it inside: Indoor El Tour — slogan: "Minutes, not miles" — is geared toward participants who can't make Saturday's rice. Riders can register at perimeterbicycling.com, where they'll commit to riding 10, 28, 37, 54, 76 or 106 minutes this week on stationary bikes.
Those who sign up will have their names posted in El Tour's newsletter.
What's new: The 28-mile route, starting in Marana, will debut this year. Race organizers say the relatively flat course is perfect for families. The route begins on Heritage Park Drive in Marana (see box).
Famous faces: Basketball legend Bill Walton, baseball star Barry Bonds, actor Patrick Dempsey and former congresswoman Gabrielle Giffords have all participated in El Tour in recent years. This year's event will include world record holder Denise Mueller, "The World's Fastest Woman on a Bicycle."
Mueller set the woman's paced bicycle land speed record in September, going 147.757 miles per hour. She went considerably slower in last year's El Tour, but still managed to win the 75-mile race by .05 of a second.