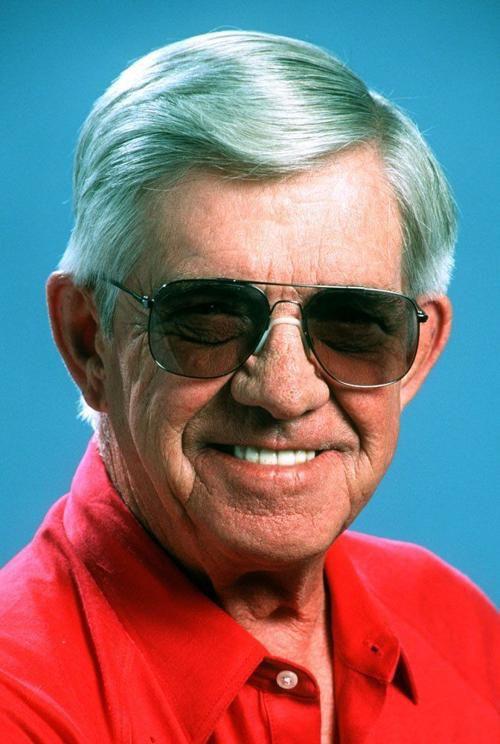 Tom Foust, a longtime Arizona Daily Star reporter, editor and columnist who had a front-row seat as Tucson rose from a dusty outpost to major sports city, died Tuesday. He was 84.
Foust broke his hip in a fall more than a week ago. He contracted pneumonia while in the hospital.
"He was definitely one of a kind," said Gary Williams, general manager of the La Fiesta de los Vaqueros and a longtime friend. "It's kind of an overused and a trite term, but he really will be missed — both an advocate and as a friend, and more so as a friend."
Foust was born in Indianapolis and relocated to Arizona at age 5. Foust began working for the Star in 1952, while he was still a junior at Tucson High. His first bylined story was about a professional wrestler named The Naked Stranger, who won his 169th consecutive match during a card at the old Tucson Sports Arena. His editors like Foust's prose so much that they sent him back for The Naked Stranger's 170th win — and his 171st, too. 
Foust was hired full-time the following year and, following one year as sports editor at the Yuma Daily Sun, returned to the Star in 1957 as assistant sports editor. 
Over 44 years as a full-time Star employee and six as an on-call reporter, Foust wrote at length about Tucson's biggest sports moments: The Cleveland Indians' move here for spring training, pro golf's boom and the Arizona Wildcats' rise as a regional college power. He covered high school sports, spring training, football and golf, and served as the paper's director of public affairs.
Foust was the most passionate about the sports that made Tucson unique: Rodeo, bowling, fishing and hunting. His column, "Rod and Gun," regularly showed Tucsonans where (and how) to enjoy the outdoors. From 1970-78, Foust served as the Star's sports editor. He retired from the paper in 1996, but stayed on as an on-call reporter until 2002. 
Foust covered countless Tucson rodeos; in retirement, he took pride in explaining the sport to media members covering the event. 
"I think he meant a tremendous amount to us in terms of getting the story out to the general public," Williams said. "I'd put him in the same league as (legendary rodeo photographer) Louise Serpa. Those two people have probably done more to promote this rodeo than anyone."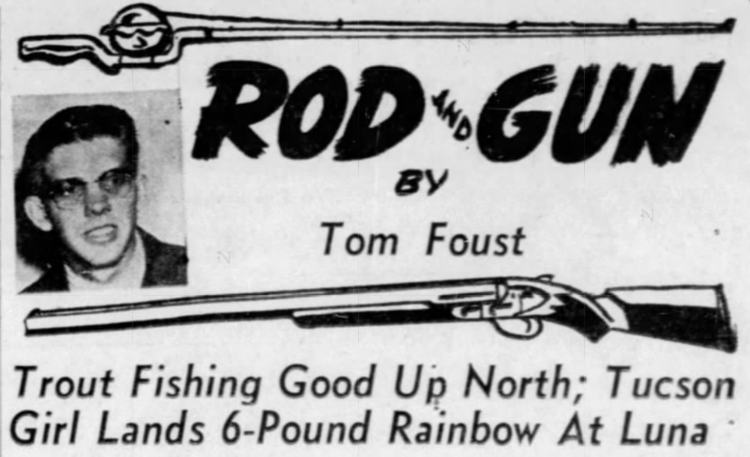 Foust received awards from many organizations, including the American Association of Collegiate Baseball Coaches in 1959 and 1960, the Arizona Press Club in 1963 and 1973, the Arizona Wildlife Federation in 1981, the Arizona Fish and Game Commission in 1991, the American Bowling Congress in 1991 and 1993, and the Pima Trails Association in 1994. He was inducted into the Pima County Sports Hall of Fame in 1995 and the Wildlife for Tomorrow Arizona Outdoor Hall of Fame in 2002. 
"His work with the Star as a writer, I don't think I've read anyone better in the sports field," Williams said. 
Foust was in his 20s when happenstance put him in the middle of one of the biggest stories in Tucson history. Foust was driving through town on March 29, 1963, moments after an explosion killed seven people and injured 30 at  Supreme Cleaners, 2232 N. Stone Ave. Foust drove past the building minutes after the explosion; he parked, grabbed his camera and captured photos that ran in the following day's paper.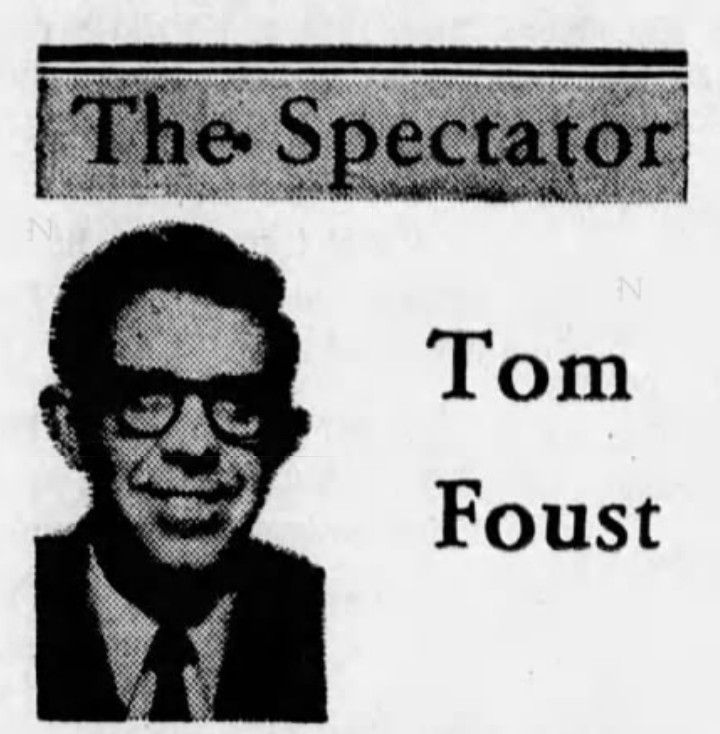 Later, Foust helped raise millions as volunteer president of the Arizona Daily Star's Sportsmen's Fund, which sends children from low-income households and military families to camp. Since its inception, the Sportsmen's Fund has served more than 40,000 children. 
Foust is survived by two children. His fiancee of eight years, Jan McCarron, died in 2016.