After what happened at last year's La Fiesta de los Vaqueros — 4 inches of snow before Friday's big performance day — nothing seems out of the question this year.
Snow? At a rodeo? In Tucson?
Don't be surprised this year if the steers talk or the bucking broncos turn into reindeer and fly out of the arena. Stranger things have occurred.
The ill weather affected the rodeo's attendance during the crucial Thursday-Friday-Saturday stretch last season, so rodeo general manager Gary Williams has dutifully checked the weather reports for weeks now.
Clear skies are expected, along with crowded grandstands and intense competition.
With 10 world champions and 20 National Finals Rodeo qualifiers — who combine for 136 total appearances in the Super Bowl of buckin' season between them — the Tucson Rodeo field is stiff once again.
Williams said advanced ticket sales are up this year and, a year after being at the whim of the wind, which gusted up to 50 mph — prompting Williams to say, "You've always got to remember Mother Nature has the last at-bat. Whatever she throws at us, we're gonna deal with," — walk-up ticket sales are expected to rise back to normal levels.
There won't be too many outward changes for rodeo fans, as throughout the year and the lead-up to the event, the focus has been on infrastructure. "Mainly stuff that most people won't notice," Williams said.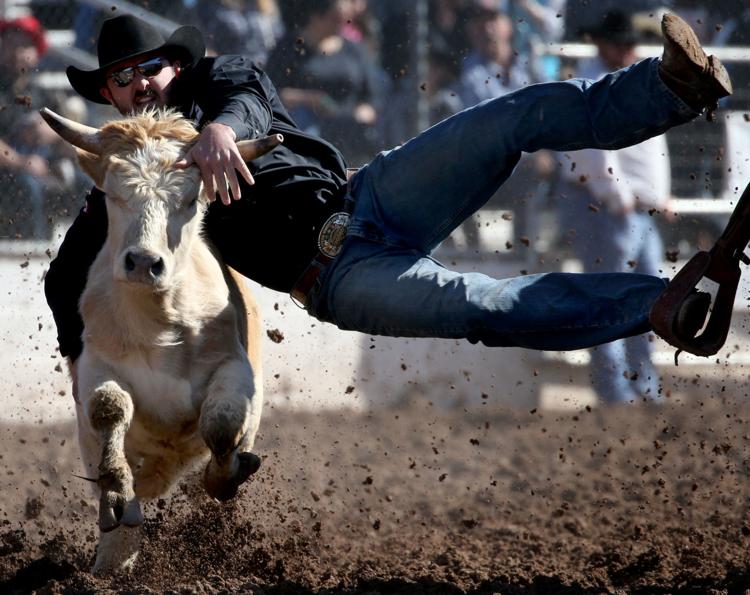 Rodeo volunteers helped replace shade screens that the rodeo had been using for the calf dens with permanent structures, and they spent time upgrading the grating in the timed events pens. Nothing too cosmetic.
For the first time, however, the rodeo is introducing a Kid's Zone, with inflatable bounce houses, games and vendors specifically for the mutton-busters of the town.
"We are packed with vendors; the last couple years we've had our best years ever for numbers of vendors," Williams said. "So many kids come to the rodeo, they're so excited about being here, and the kid's zone gives them something else to do.
"That's a first for us, but, hey, the Super Bowl is a three-ring circus with a football game thrown into the middle."
A few years ago, Williams said, the local division of business and economic research did a survey that showed the rodeo added $15 million to the local economy every year, and Williams pointed out that this year's 674 contestants, 90% of whom are from outside Arizona, "buy fuel, food, feed, and that's a large impact."
After pulling off a rodeo in the worst of conditions last year, what could possibly derail the rodeo this year?
"I was on TV the other day, they asked over 95 years, how many have been postponed and canceled?" Williams said.
"And I held up my thumb and forefinger and made a circle. None. We don't do that. We're cowboys. This is the same as a guy working on a ranch. He's got a job to do, and he's got to do it rain or shine, 110 degrees or 110 below."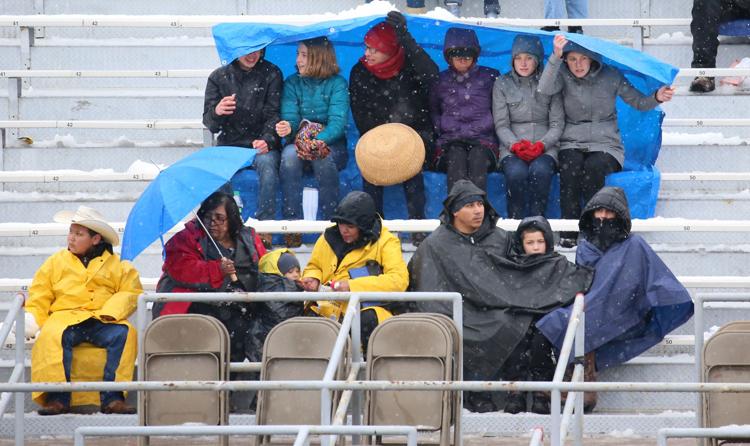 And even if it does somehow manage to snow once more, Williams knows the most loyal fans will still be there.
"These four women were my heroes," he said of his favorite story from last year. "We have a production meeting in the announcer's stand at 11 a.m., three hours before the rodeo. The grandstand is completely empty except for four ladies sitting on blankets, wrapped in blankets. They stayed there throughout the meeting. I went over and said, 'Ladies, I have to be here but you don't,' but they said they'd never seen it snow at the rodeo, and they wanted to experience it. I said, 'Is there anything I can do for you?' They said, 'Yeah, we could use some Jack (Daniel's) for our coffee.' I went down to the whiskey stand, said 'Give me a black cup and fill it with Jack,' took it back up to them and said 'Now, don't you guys get tipsy,' and they said, 'We're going to make this last all day.'
"When we bucked the last bull at right around 4 p.m., I looked up, they were still sitting there and they haven't moved. Those were true fans."
Be the first to know
Get local news delivered to your inbox!