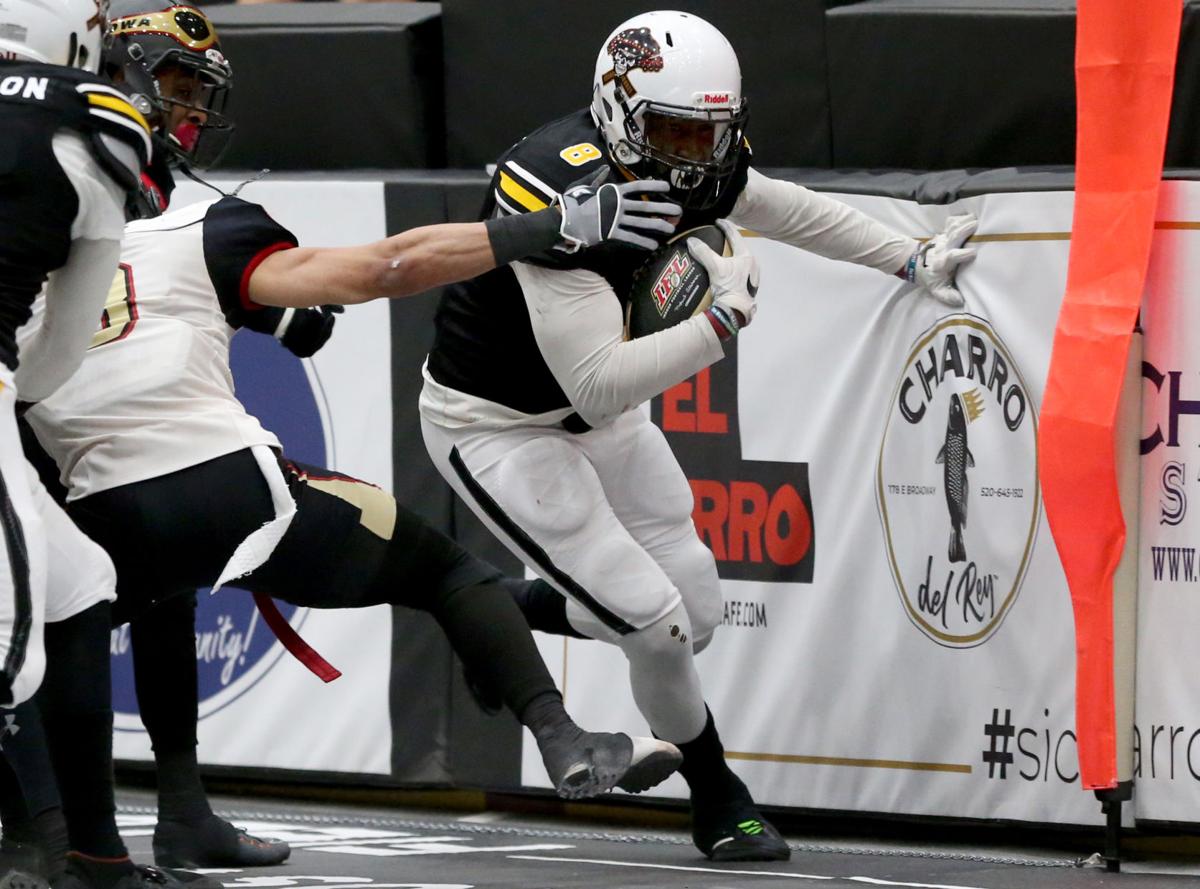 Running back Mike Jones, the Indoor Football League's top rusher from 2019, has re-signed with the Tucson Sugar Skulls for the '21 season on Wednesday. 
The All-IFL running back accounted for 711 yards and 25 touchdowns in his rookie season in 2019. Jones also received All-IFL First Team honors following his breakout year in the franchise's inaugural season. 
🚨The @IndoorFL's 2019 rushing champion is headed back to Tucson!🚨RB Mike Jones led the league with 711 rush yards in the Sugar Skulls' inaugural season, adding 25 touchdowns en route to being named first-team All-IFL!🔥 pic.twitter.com/ekF8TW9U19

— Tucson Sugar Skulls (@sugarskullsfb) September 16, 2020
Although teams don't begin training camp until February, Tucson has signed 10 players to its roster. 
Here's who the Sugar Skulls have signed for the '21 season: 
Cam Gaddis, DB (Pima College)
Robert Metz, DL (Dixie State)
Paul Harris, RB (Hawaii)
Marquise Irvin, WR (Mercer)
Daniel Bowen, K (St. Bonaventure)
Justin Wyatt, DB (Troy)
Pat Porter, DB (Washington State)
TT Barber, LB (Middle Tennessee State)
Jajuan Harley, DB (Middle Tennessee State)
Mike Jones, RB, (Bethune-Cookman)
Contact sports content producer Justin Spears at 573-4312 or jspears@tucson.com. On Twitter @justinesports