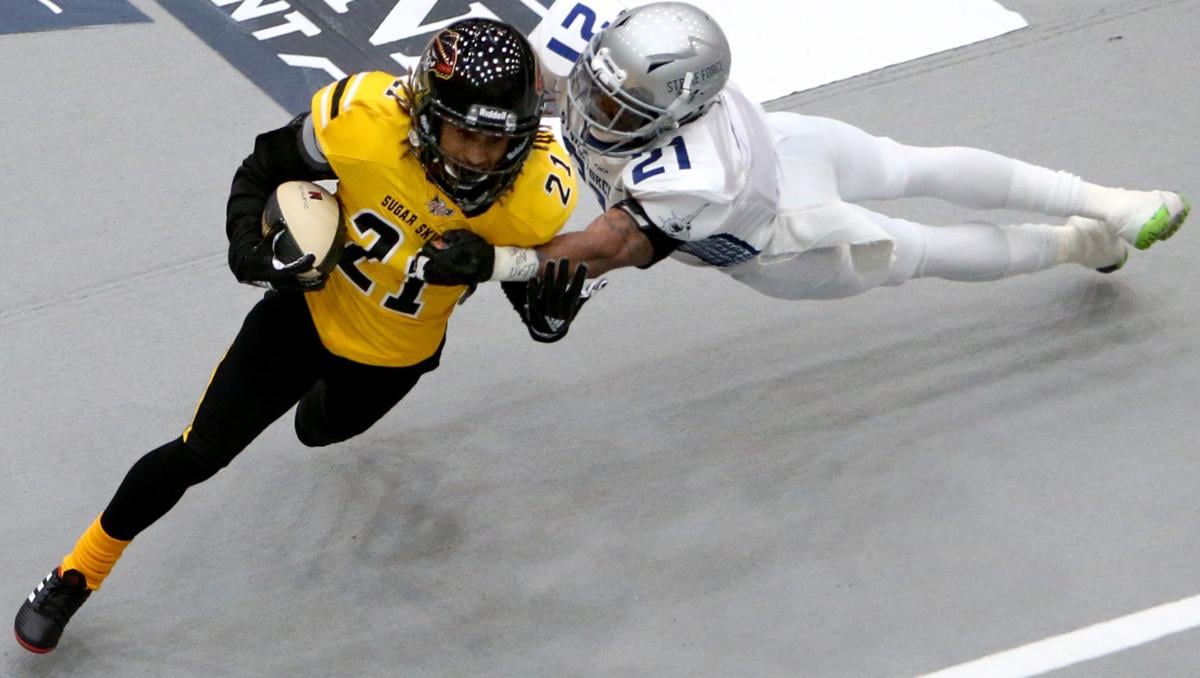 Dixie Wooten has been busy. 
Just a week after Wooten as the Tucson Sugar Skulls' new coach and general manager, the team announced the addition of first five players for the 2020 season: Tucson native and former Canyon del Oro High School standout Robert Metz, running back Mike Jones, wide receiver and return specialist Jeremiah Harris, safety Jajuan Harley and quarterback Johnny McCrary. 
Metz, Jones and Harris were Sugar Skulls in the team's inaugural season. Jones, a rushed for 711 yards, good for second in the league, and 21 touchdowns. 
"Mike is one of the best running backs I've seen in the IFL," Wooten said in a news release. "He's big, quick, fast, and is very strong with great hands. Getting him back gives us one of the best players in the league."
Metz moved from linebacker to defensive end in his first season in Tucson. Wooten hinted at a potential return to Metz's old position. 
"Metz is the type of player I want at linebacker," Wooten said. "He's smart, physical, and a leader on the field and in the community. In the indoor game your defense starts with the middle and Metz will do a good job controlling it."
Harley was a team captain for Wooten's Iowa Barnstormers club last season. He played collegiately at Florida State and Middle Tennessee State.  
McCrary is a 6-4, 218-pound quarterback who played at Vanderbilt. 
Contact sports content producer Justin Spears at 573-4312 or jspears@tucson.com. On Twitter @justinesports