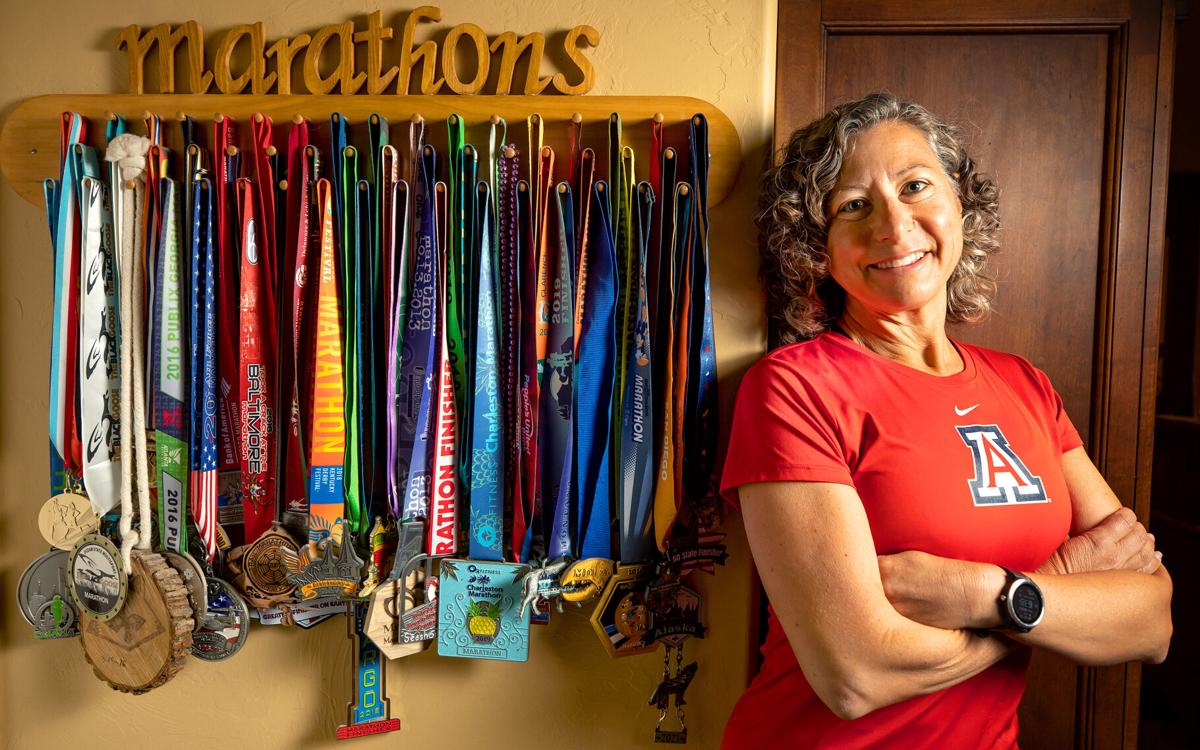 In 2004, Tucsonan Allison Richter was working as a teacher and raising her kids. She wasn't a runner, not even for fun. She'd never completed a 5K and wasn't looking to run in a marathon, either — let alone 50.
But goals change. In August, Richter completed her 50th marathon, crossing the final state — Alaska — off her list and accomplishing a life goal of running a marathon in every state by the time she turned 50. She is one of just a few dozen Arizonans to run a marathon in every state.
"It's been a lot of fun. I've met some incredible people along the way," Richter said. "I've seen the country from this unique lens of 26.2 miles."
What started off in 2004 as a way to lose weight and do something just for herself turned into a much larger driving force in Richter's life.
"There was nothing I was doing just for myself. I realized that can't be good," she said. "And I needed to lose weight after two kids."
Richter, 49, discovered a website called "Couch to 5K"— which has now morphed into a popular app — and got to work.
"It was something I looked forward to being just mine," Richter said. "I was losing weight and feeling better."
She ran her first 5K and had a blast, saying she really enjoyed the race atmosphere. A 10k came next, then a half-marathon.
"That was a lot of fun," Richter said.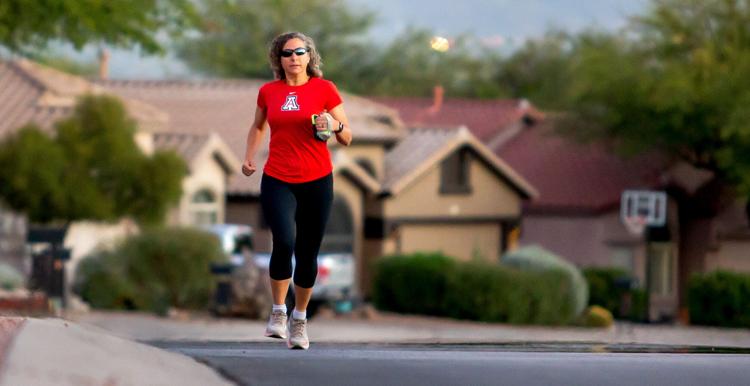 Richter began training for her first marathon as part of the Leukemia and Lymphoma Society's "Team in Training."  She completed her first marathon in San Francisco in October 2006, and shortly after she completed her second in Phoenix.
Richter decided to try her luck, entering the lottery for a spot in the New York City Marathon.
"I got (a spot) on my first attempt," Richter said. "So I went and did it."
A friend also got a spot, and they traveled to New York City together. By that time, she'd completed marathons in three states; a friend then told her about the 50 State Marathon Club.
"I thought, if hundreds of people do this every year, that can be my life goal," Richter said. "I must have been 34 or 35, so I said I'd try to do 50 by the time I was 50."
So she got to work, "plugging away at it" and running a couple or races every year. She completed her 50th marathon seven months before her 50th birthday.
Richter's favorite? The Marine Corps Marathon, which begins and ends in Virginia, but traverses through Washington D.C.
"You get to see all the monuments and all the history. To think of all the amazing speeches that have been delivered on the steps of the capitol or along the reflection pool."
Richter said if there's good weather, it's easy to love any race. Of course, she said, bad weather can have the opposite effect.
She recalls a race in Estes Park, Colorado. for which the forecast was for perfect conditions and beautiful weather.
"It was cloudy and rainy the whole time," Richter said. "I couldn't see any of the beauty."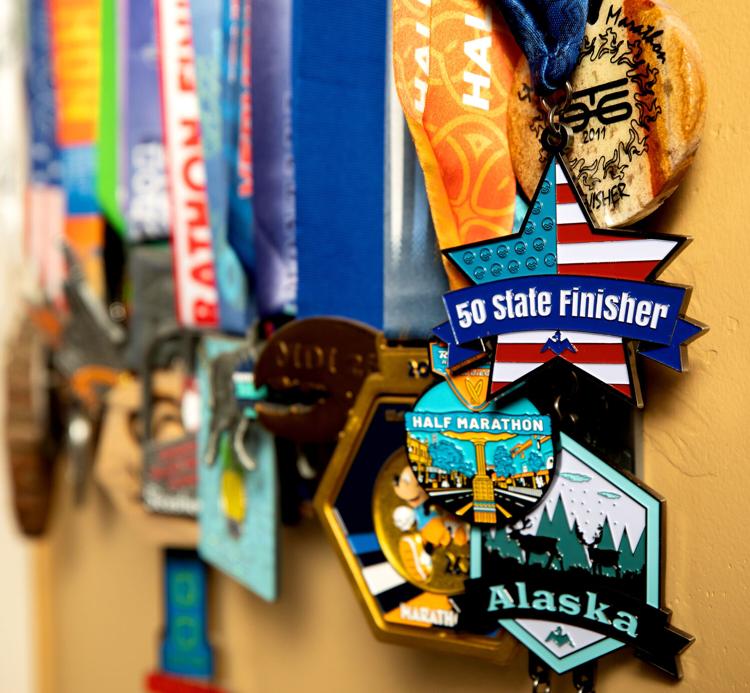 Richter ran through 19 miles of rain that day. During another race in Atlantic City, she battled 12 miles of headwinds. Other races have been "devastatingly hot."
Once she got into a rhythm and started checking states off the list, Richter added to her challenge, taking on what's referred to as a "double": Two marathons in a single weekend. While they're challenging, the feat saves money on airfare.
Richter's three double pairings include Connecticut–Rhode Island, Georgia–Tennessee and Iowa-South Dakota.
Richter said running "doubles" is a mental game.
"You finish the first one, then you say, 'I'm halfway done and I get a break.' Then you drive to the next state and start again the next morning," she said of her double routine.
Richter's choice in causes has been deliberate, as well. When Richter was training for her first marathon, her mom was diagnosed with breast cancer; Richter ran the first one for her. While her mother is still alive and her, her father died of pancreatic cancer several years ago. Richter ran her final two races as part of the Pancreatic Cancer Action Network.
Richter has been running every day since 2017, saying she has no plans to break her streak now.
But now that the 50 marathons in 50 states goal has been crossed off her bucket list, she's in search of a new one.
"I feel like there will come a day when I can't run anymore, but it's not today," she said. "It's the first thing I do in the morning, and that way the start of my day is good."
Completing her marathon goal wasn't the only thing Richter accomplished during the pandemic. In the spring of 2020, after schools went remote, she left Tucson Unified School District after nearly 20 years and decided to go back to school.
She's six months away from her associates' degree in nursing from Pima College.
With some new career goals on the horizon, running goals might take a back seat for the time being. Still, Richter said she'll figure something out soon enough.
"I've run (a marathon) in France," she said. "I've heard about a club called the Seven Continents, but my husband said, 'I don't think so.'"
Contact Star reporter Caitlin Schmidt at 573-4191 or cschmidt@tucson.com. On Twitter: @caitlincschmidt